3-Tiered Large Outdoor Marble Lady Fountain Details:
This large outdoor marble lady fountain features three tiered luxurious fountain with lady and children design. There are total three bases, and each of them has unique and different characters. At the bottom of fountain, four graceful ladies stand elegantly on the pedestal. There are also four little girls in dresses and four cute boys on the second and third floor. So you could see this large fountain smartly combines the beauty of marble figures with the fountain together. It's very pleasant to appreciate it, which will also adds a sense of luxury to your estate.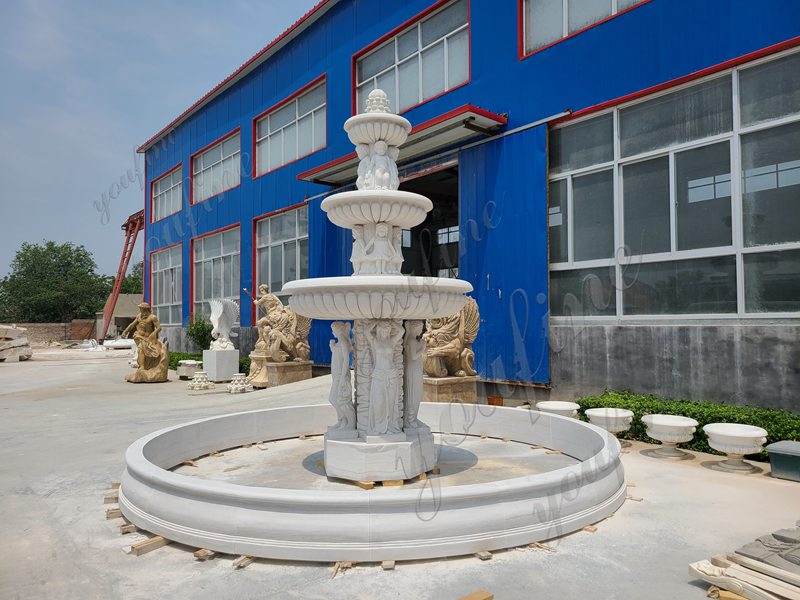 Installation Guidance:
Many customers are worried about the complex installation of the fountain. Especially this kind of large outdoor marble lady fountain maybe a little more difficult. Please rest assured in YouFine. Firstly, we will provide professional installation drawings, which are very detailed and easy to understand. Secondly, our professional master will install it in advance before shipment. They will also take the installation video and send it to you. Finally, at the same time, we will also provide water testing services to ensure that the fountain has no problems.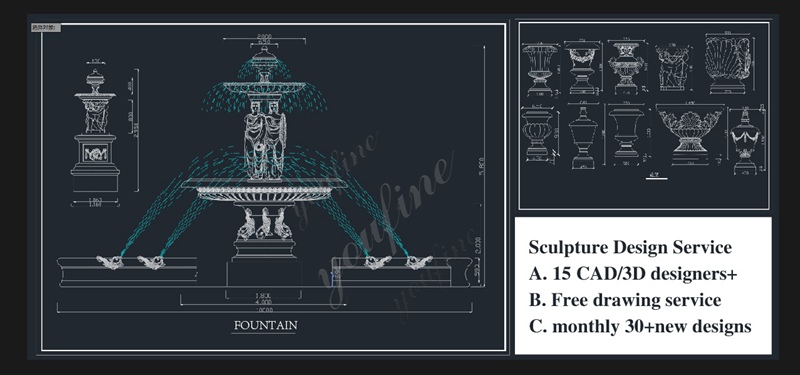 More Marble Fountain Designs:
Do you like this large outdoor marble lady fountain? Don't worry, YouFine has more designs here! There are many types of fountains for you to choose.
(1) Simple tiered fountain with affordable price.
(2) Decorative marble fountain with various flower-shaped patterns.
(3) Marble water fountains with figures and animals.
(4) Other fountains like wall fountains, flowing ball fountains, etc.
You can choose any fountains that meets your requirements. We could also add music and light effects.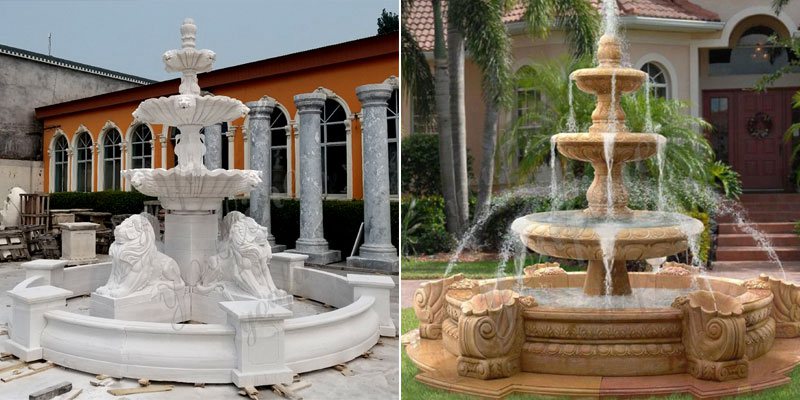 YouFine Profile:
YouFine specializes in large-scale marble figure fountains, animal fountains, tiered marble fountains, etc. We are a professional factory specializing in design and installation. Moreover, YouFine has designed and installed more than 3,000 fountains at home and abroad. We also have gained unanimous praises from our old clients.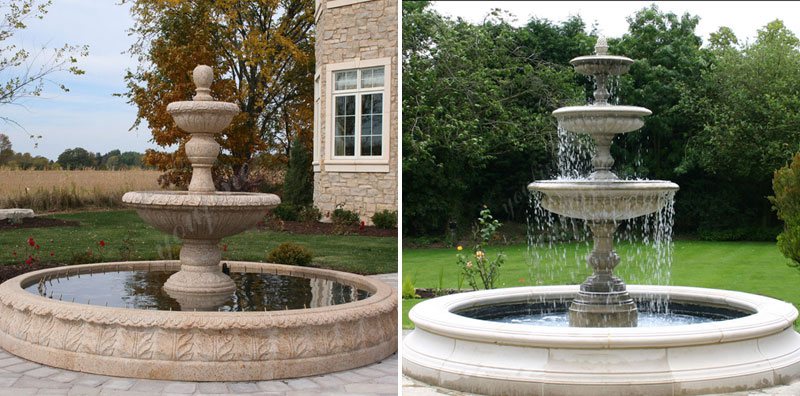 This large outdoor marble lady fountain is a newly designed fountain in YouFine. Have you still searched over thousands of times? It is better to call now! You deserve the best in You Fine!