This small marble Trevi fountain is a reduced version of the wishing pool (Rome Trevi Fountain). The Trevi Fountain is the most beautiful fountain in Rome. The original Trevi Fountain is about 20 meters wide and about 26 meters high. It is also the largest fountain in Rome. Although we simplified this fountain to make this fountain smaller, there is no shortage of exquisiteness of our small marble Trevi fountain. You can see clearly the details of this fountain, the god of sea and the flying horses next to him are all carved to life.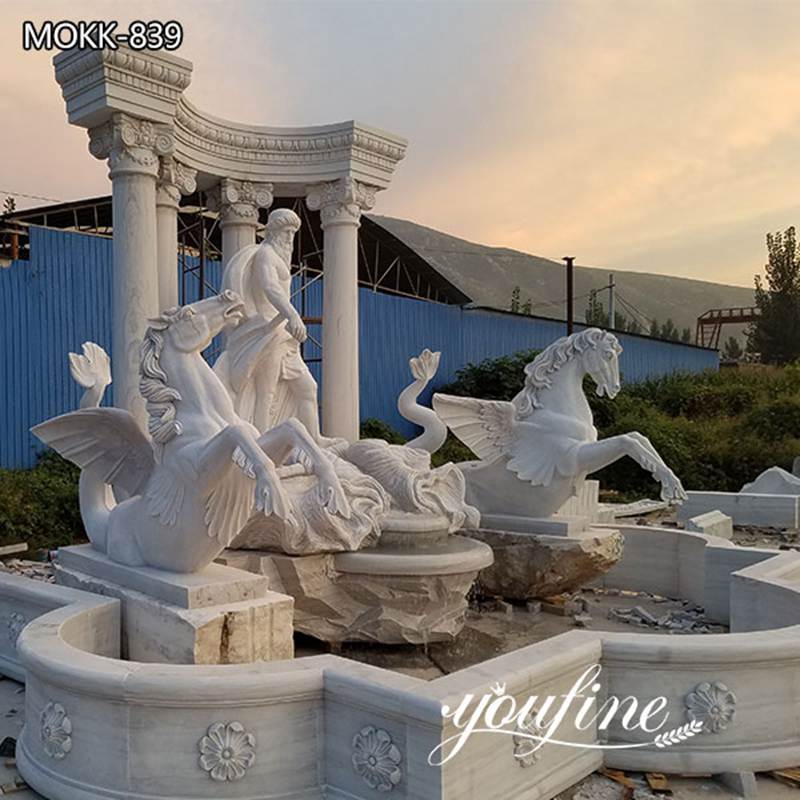 Trevi Fountain Legend:
Why do you own this small marble Trevi fountain, it is equivalent to owning a small wishing pool. Because the Trevi Fountain in Rome has a very beautiful legend. Legend has it originated in the movie "Three Coins in a Fountain" in 1954. It's like this: if you throw a coin: you will return to Rome. If you throw two coins: you will fall in love with an attractive Italian. If you throw three coins: you will marry the person you meet. In order to achieve the desired effect, you should throw the coin onto your left shoulder with your right hand. So you can buy this fountain for your places and give yourself a beautiful legend.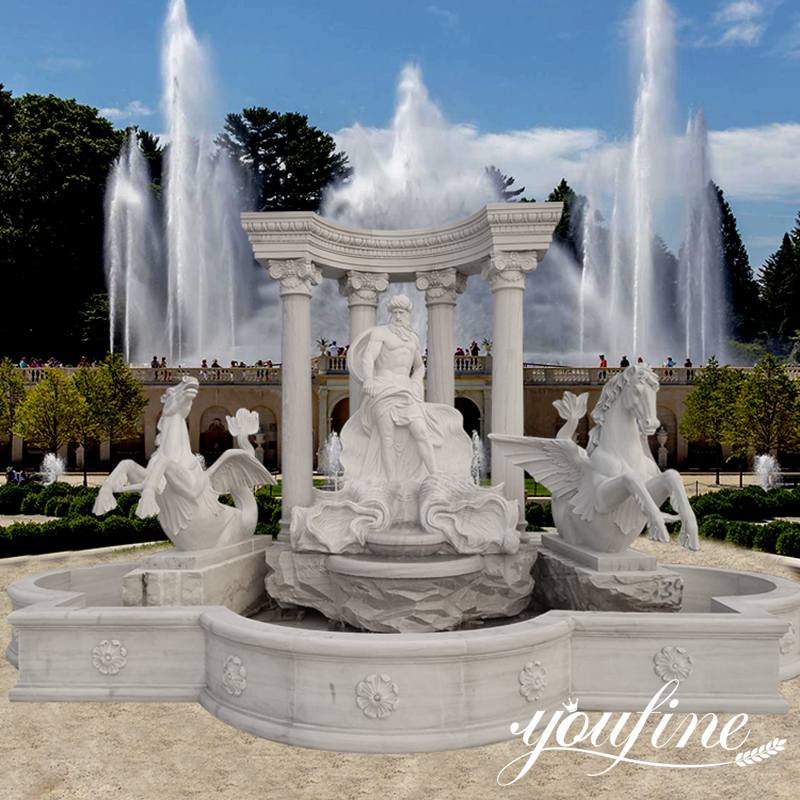 About the Craftsmanship:
You don't have to worry about the carving and quality of our fountain. You Fine is a factory specialized in sculpture for more than 30 years. We have many sculptors who have rich carving experience. Because You Fine factory is located in Quyang County, Hebei Province, China. Quyang is the hometown of Chinese Sculpture. So most sculptors in You Fine factory have been studied carving tech from their very young. And they are passionate about sculpture. For the reason that you can trust our sculptors. They would carve the exquisite fountain for you.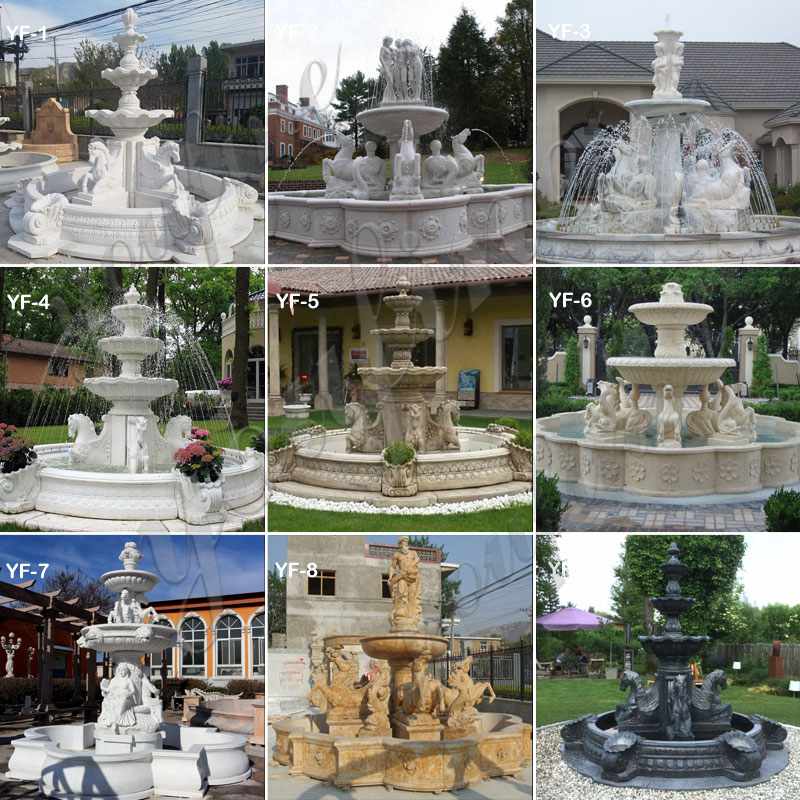 About Customized:
You Fine is a professional sculpture factory, and our sculptors are also very professional. So we are also accept customized. If you have other needs, or you have some ideas. You can tell us. We have a professional design team. We respect every customer's reasonable needs. And we are sure that we could design a perfect fountain you want.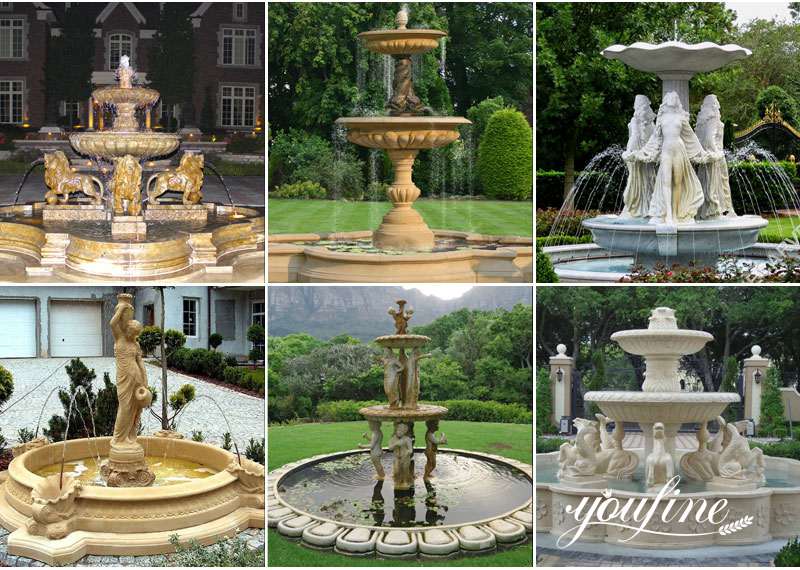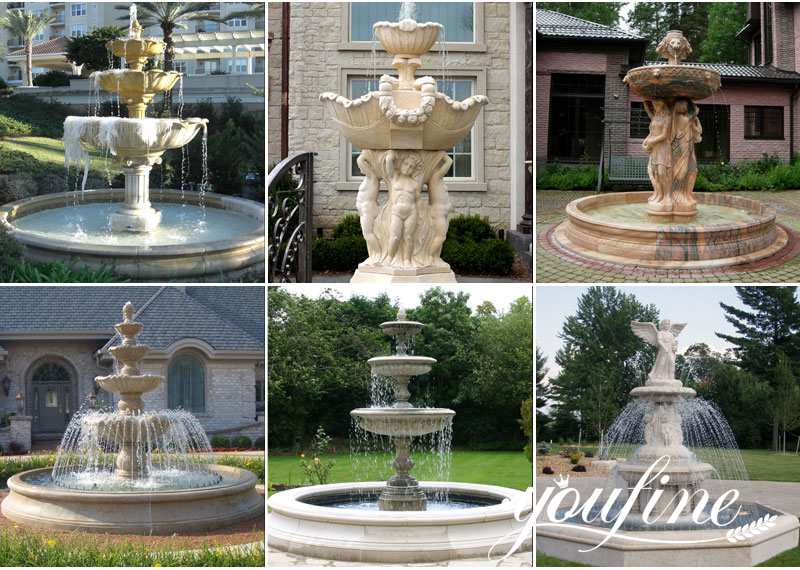 Most of all, we will buy the full insurance for every fountain. If you are interested in this small marble Trevi fountain, you can contact us at any time.