Introduction
This marble carved garden water fountain looks very beautiful. The sunset red marble petals are with several layers blooming in the light. Especially the white marble lady lies in the middle of the flower with her legs up, which is vivid and interesting. Therefore, this water fountain perfectly embodies the beauty of marble carving art. And it also combines with the practicality of the fountain. Thus, it is a must-have fountain for the family back yard, which will definitely add a lot of brilliance. The workmanship is exquisite and complicated, but You Fine craftsmen can sculpt such a beautiful fountain very maturely.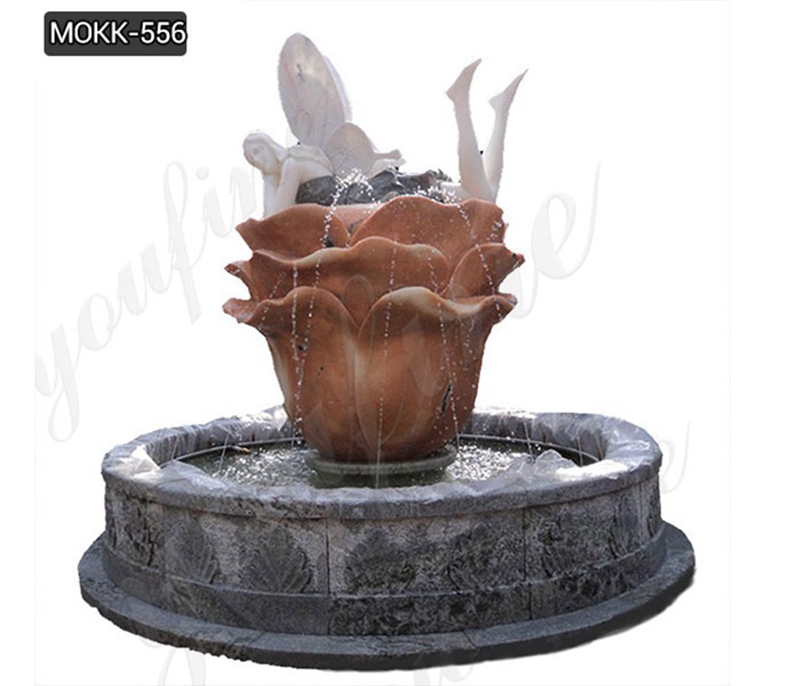 Related Products
You Fine provide a large variety of fountain styles, including this marble carved garden water fountain. The stone fountain has various styles and shapes, mainly divided into European-style fountain and Chinese-style simple fountain sculpture. It concludes tiered water fountain, figure fountain, animal fountain, wall fountain, flowing ball fountain, and so on. We can customize your own water fountain according to your needs with different sizes, materials, and specifications, etc.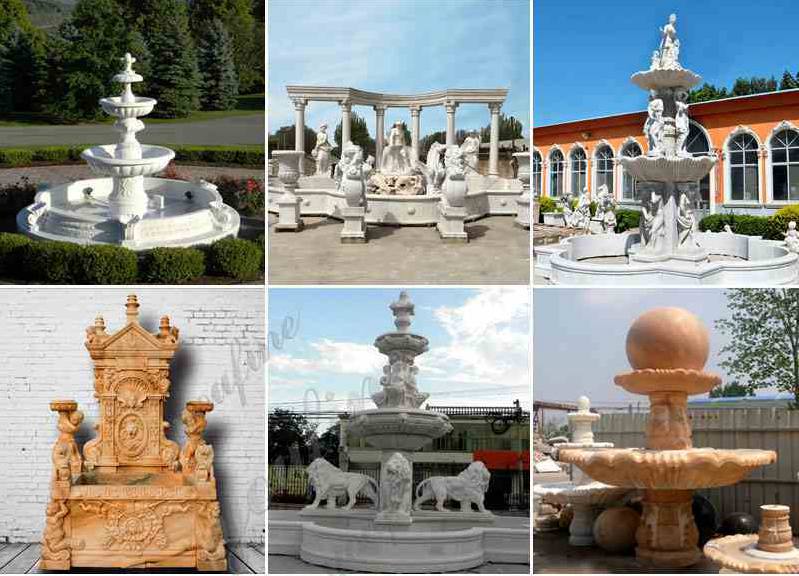 The Usage of Water Fountain
As we all know, the marble carved garden water fountain adds beauty to the area. However, the most important usage of water features is to eliminate stress and anxiety in this rapid development of society. The gentle sound of gurgling water makes you feel the fresh and moisturizing breath in your lungs. And it makes people feel like returning to the embrace of nature, which will relax your body and refresh your spirit. Therefore, water fountains play a role in relieving the pressure of work, cultivating your mood, soothing the soul, and enjoying the purpose of tranquility.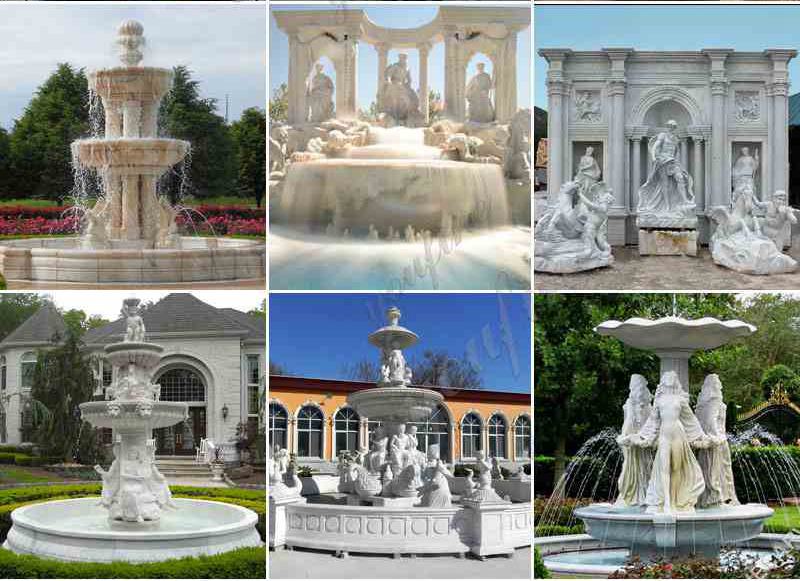 Factory Profile
Our factory is located in Quyang of Hebei province, known as the hometown of sculpture. Moreover, we are a leading supplier but also manufacture. You Fine specialize in making handmade stone sculptures, cast bronze sculptures, stainless steel sculptures, cast iron products, etc. We have a professional work team and designers, which will customize the products you want according to your needs.
Feel free to contact us, and get the desiring sculptures you want!