Hand Carved Marble Lady Water Fountain Details:
This natural stone carved marble lady water fountain features three elegant ladies standing in a circle around the fountain. The solid base engraved with three exquisite antelope heads is particularly special. It is also the perfect combination of the water fountain and pure marble hand-carved art. Imagine that the cascades continuously into the basin, forming a lively garden scene. Whether used as a water feature outdoors or indoors, this carved stone fountain is a charming match to any garden or interior.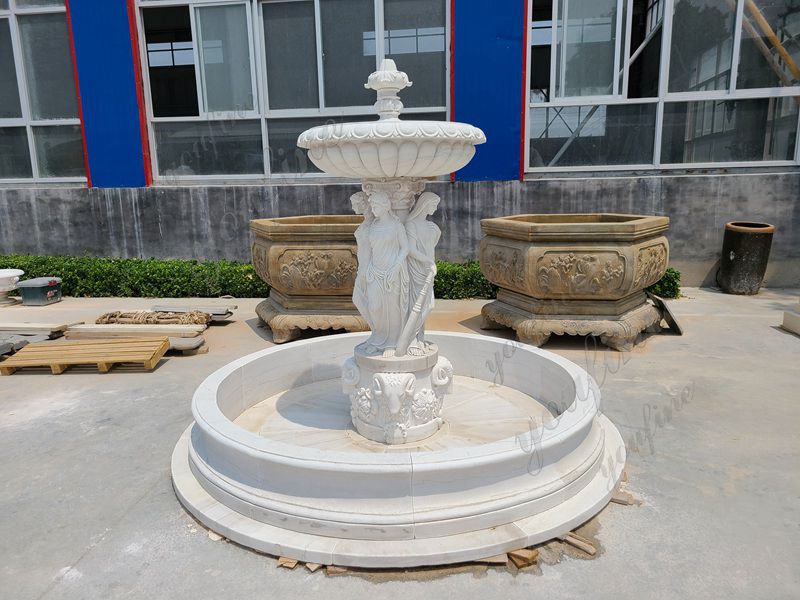 Carved Fountain installation:
Before shipping, YouFine will provide a water testing service for this marble lady water fountain. And our team also shoots videos and sends them to customers for your reference. In addition, professional and detailed installation drawings are given away for free. It should be noted that before the fountain arrives at your hand, you need to lay a concrete floor on the site and take waterproof measures. Our excellent team will guide you well during the installation.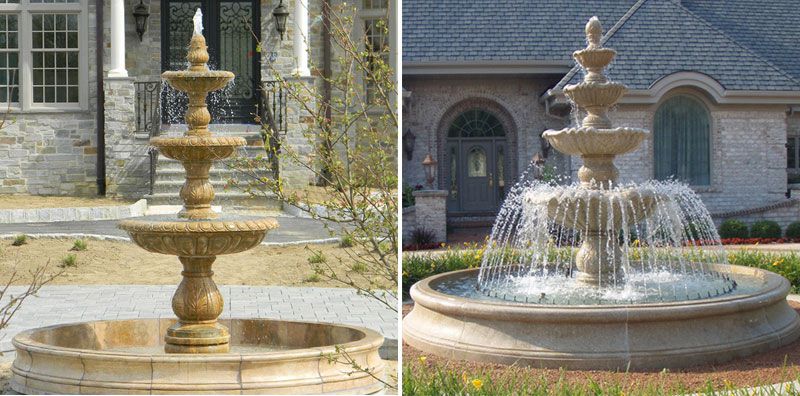 Fountain Packaging and Delivery:
All of our outdoor marble lady water fountains have strict packaging details. There is soft plastic foam inside and strong fumigation wooden crates outside. In addition, there are many ways of delivery methods. For this kind of large fountain, it can be delivered to your nearest port by sea, which can save a lot of money. We will find the best delivery ways for your reference based on your sculpture and local conditions.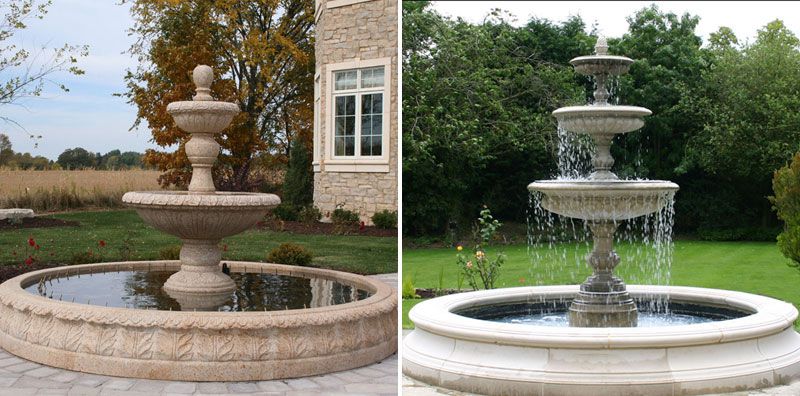 Warm Notice:
1. The proportions of our fountains are well coordinated. Under normal circumstances, the diameter is greater than the height so that the water will not splash out.
2. The door of the pump is made very standardized and complements another part of the water fountain well.
3. Where the pipe passes through, we will drill a hole vertically downwards for smooth installation.
4. The marble water fountains will look more beautiful when built-in LED light.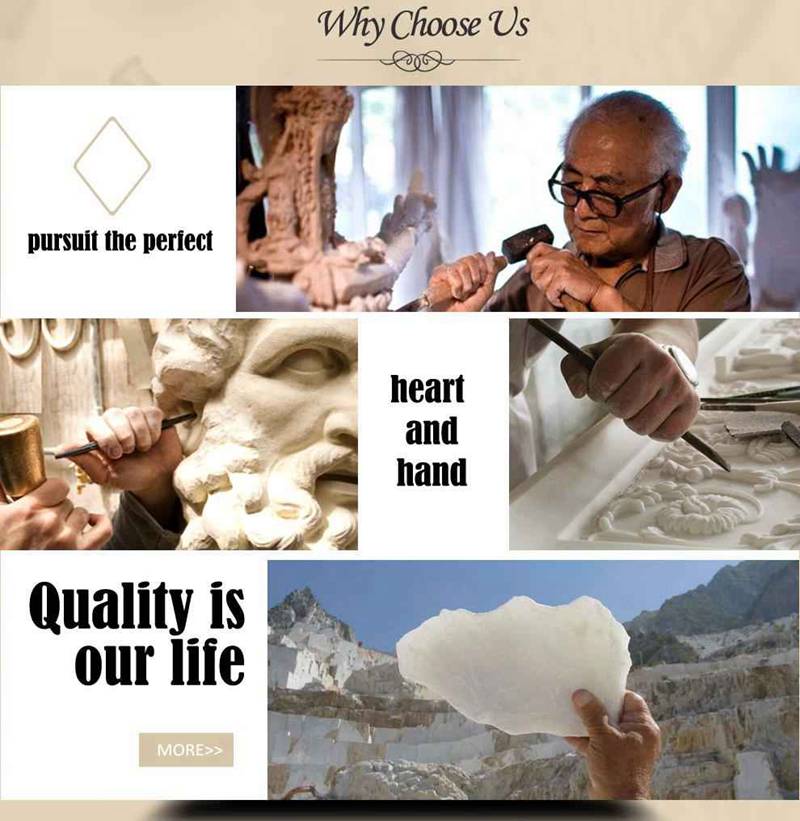 If this marble lady water fountain put in your garden, it definitely gleams its charming there!