Details of Marble Fountain
This marble water fountain is a hot style for sale, it has a very unique shape and the size is suitable for all garden and outdoor decoration. The main part of the fountain is dominated by sculptures of various shapes, and the base of the fountain is surrounded by sculptures of several fish with open mouths, symbolizing good luck and good fortune. In addition, the pool of the fountain is carved with fine carvings, adding more beauty to this fountain. Each drawing and statue is carefully carved by YouFine's artists, showing the master's exquisite carving techniques.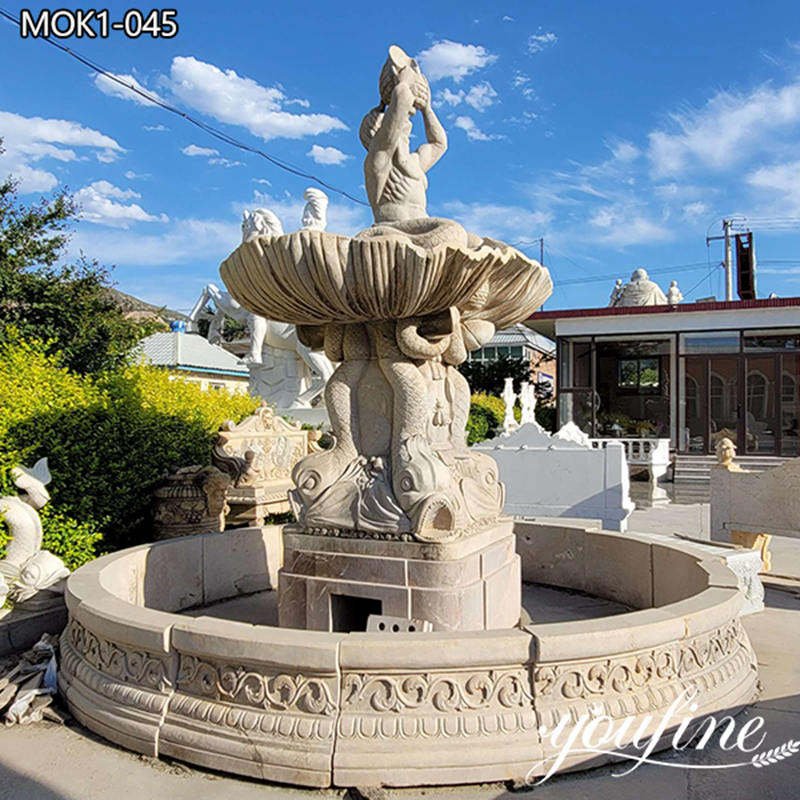 Customized Services for Marble Fountains
YouFine is a leading provider of custom marble sculptures, and we have always insisted on providing professional customization services to our customers. First of all, if you are interested in any of the sculptures, please contact us for information. Secondly, you could decide the material, color, shape, and size of the sculpture. Our designers would also draw the design for you according to the scene you are decorating. Finally, YouFine has produced hundreds of marble fountains in different styles, including marble wall fountains, marble water ball fountains, marble horse fountains, and marble Trevi fountains. I believe there is always one that you like.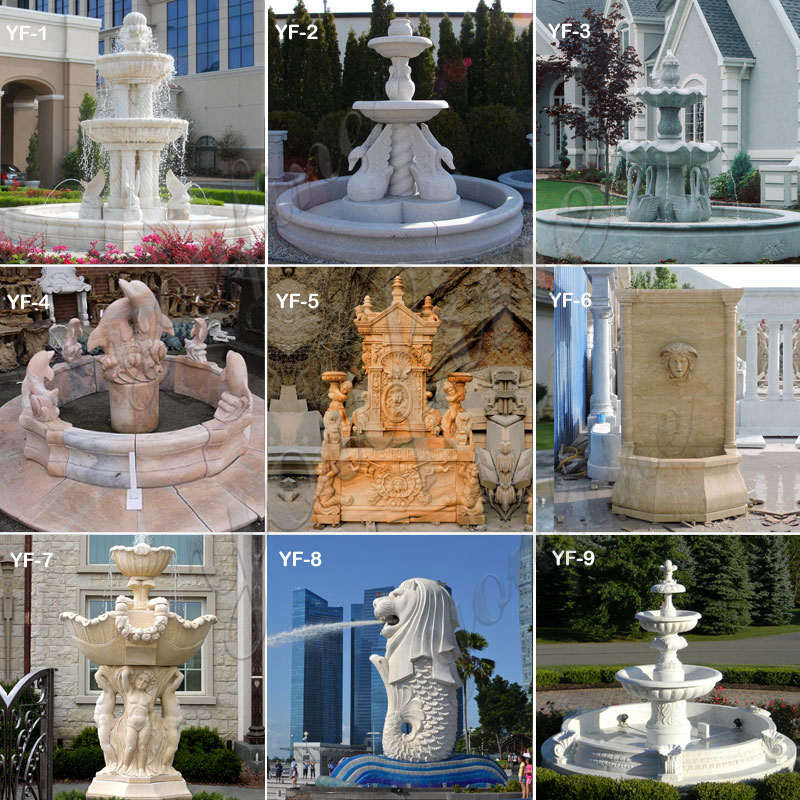 Fountain Installation Service
YouFine is a professional marble fountain supplier, and our biggest feature is to provide a one-stop service for our customers. The installation of a fountain is a concern for many customers, YouFine would eliminate these worries for you and bring you the best shopping experience.
First of all, we would prompt the customer to do the basic work of fountain installation a few days before the arrival of the goods, including the hardening of the concrete floor, the purchase of infrastructure such as pumps, etc. After customers receive the goods, they could see that each fountain part is marked with a good number. Just according to the order of these numbers to assemble, it would be successful, because no set of fountains in the factory before delivery has been many times the effect of testing to ensure that the fountain function properly.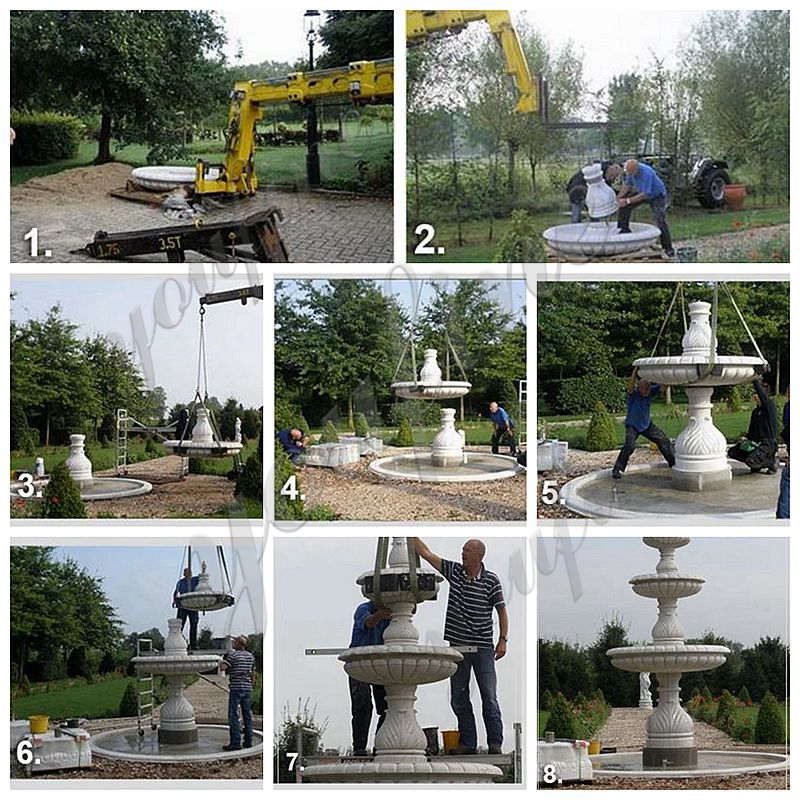 YouFine's Sculpture Artist
YouFine's marble fountains are rich in style, and every detail is carved with care by our artists. YouFine factory carving artists are the most professional carving artists in the whole of Qu Yang, so YouFine could promise that every fountain is a fine product with a high collection value.
What's more, our carving artists specialize in marble sculptures, ensuring that the fountain is both practical and of high artistic value. If you have the opportunity to come to China, YouFine welcomes you to visit the factory and you would be amazed by the carving skills of the artists.

YouFine is a responsible marble sculpture supplier, our marble fountain has extremely high quality and the most reasonable price. Please feel free to contact us for information.