Item Description:
Minimum order quantity: 1×20 feet mixed container, sample order can be negotiated.
Loading port: Tianjin Port, China
Delivery time: Within 1 month, depending on your order
Packaging: Fumigation wooden box suitable for sea transportation, carefully protected inside.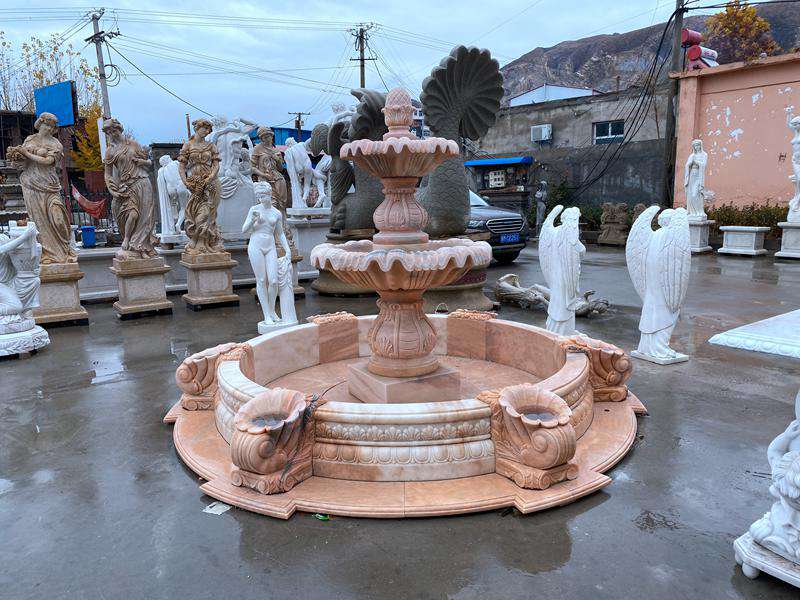 Sunset Red Marble Fountain Details:
This elegant sunset red marble fountain is hand-carved from natural quarried marble. This small and exquisite fountain has second tiers. It has two basins, carved with intricate designs and decorative accents. There is a circle of exquisite texture carvings around this basin. And the decoration like daffodils adds a romantic accent. Very suitable for use: gardens, patios, parks, courtyards, etc. Contact YouFine for more description!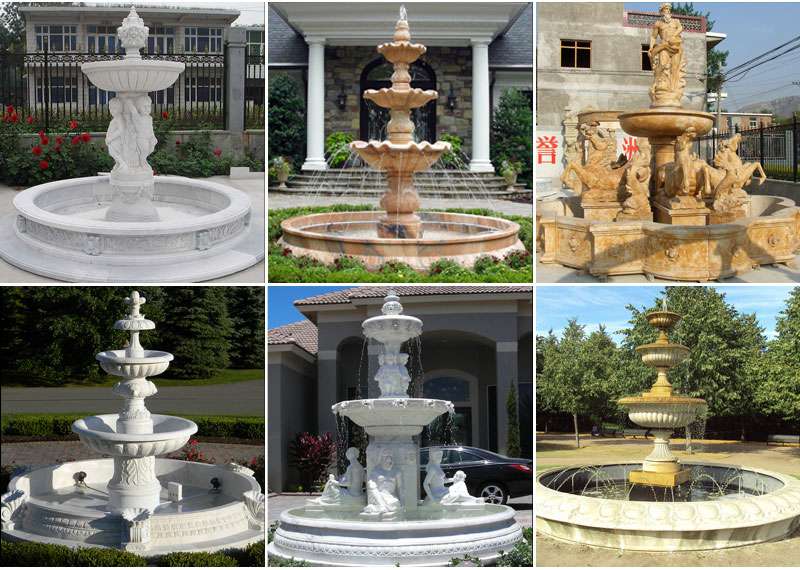 More Marble Fountain:
There are thousands of types of outdoor fountains provided by YouFine. Garden stone fountains and water features are used for indoor and outdoor fountain decoration. Style: tiered marble fountain, pool fountain, outdoor water feature, animal fountain, character fountain, marble water feature, indoor and outdoor floating ball fountain, wall fountain. Welcome customers to order now!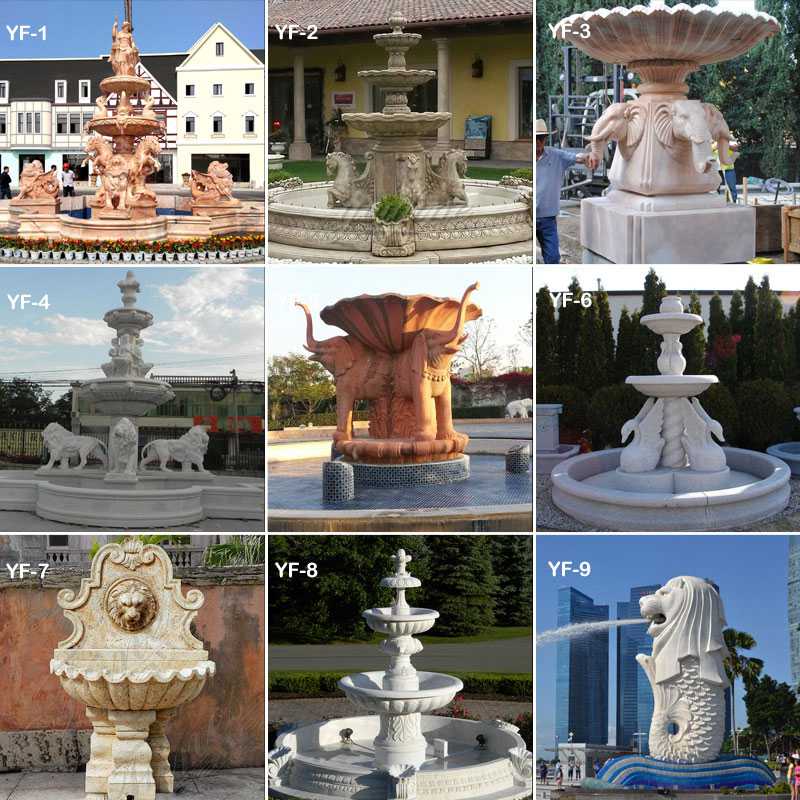 Luxury Type:
In addition to small fountains, our large outdoor marble fountain also has many types. Modern minimalist style stone fountain. These include free-standing stone fountains, classic three-story staircase fountains, large outdoor fountains and pool surrounds, custom granite and marble fountains, Italian marble fountains, and carved statue marble fountains.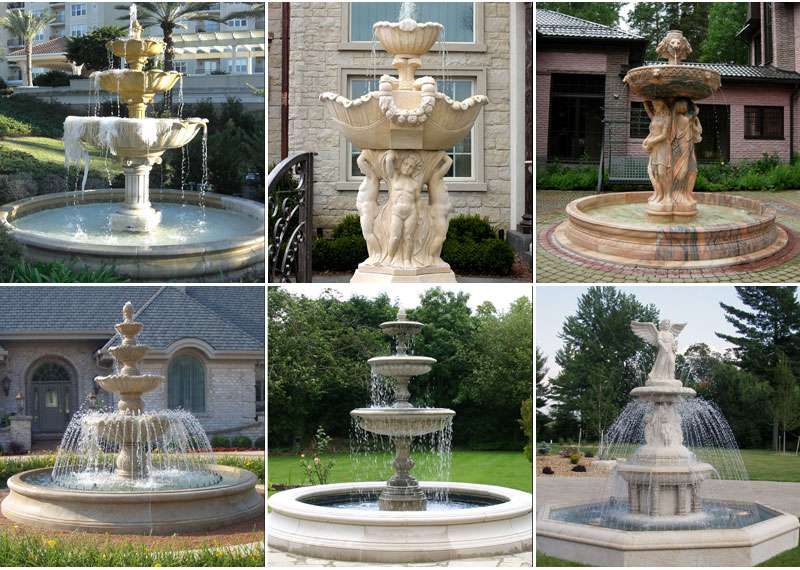 Why Choose Natural Stone?
Natural stone is durable like this sunset red marble fountain. As people invest more and more in living space, they want products that will stand the test of time. YouFine's mission is to provide high-quality garden marble fountain products. More efficient service, with fair price and timely quotation. This is our promise to you, our valued customers, and your guarantee. When you walk with us, you will work with the best customers! For more information, please contact us immediately.