Large Outdoor Marble Water Fountain with Maiden Design Details
This large outdoor marble water fountain features four graceful maidens standing around on the big ornate base. The overturned vase adds a fabulous water melody. There are extraordinary lion heads that can pour water flow carved on the big bow. Moreover, two cherubs play around on the top of the fountain. The hand-carved elegant skirt, the pattern of the base, and the decoration of the trumpet flower style. Exquisite details throughout. So this fountain shows practicality and beauty to the fullest. It is also a masterpiece of YouFine's talented craftsmen.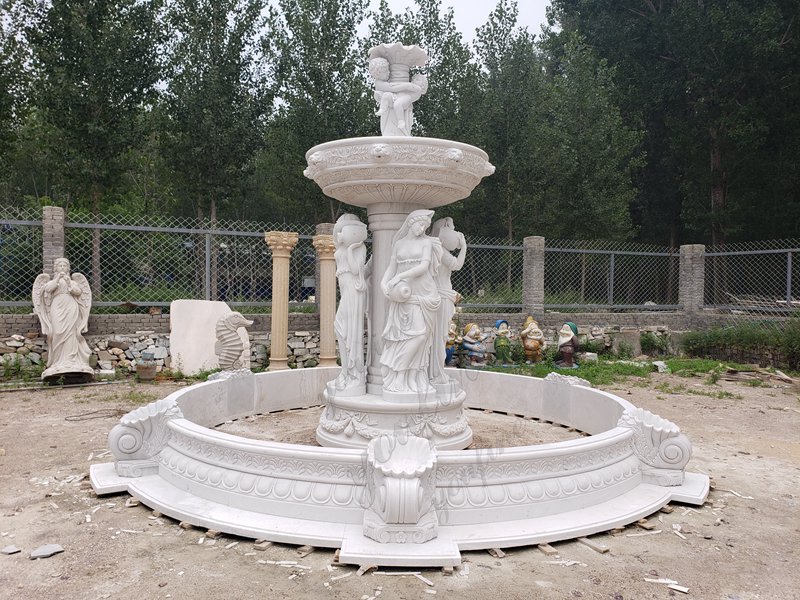 Installation Guidance on Garden Outdoor Marble Water Fountain
Each one of us will appreciate the beauty of this garden outdoor marble water fountain. However, it is maybe a little distressing to see countless parts before assembly. Do not worry! YouFine can provide you with installation drawings for guided installation.
Step1: Before delivery, we will install and test the water in advance, and take a good video and send it to you.
Step2: Instruct you to lay the ground first and make a strong concrete foundation. Waterproofing is a must.
Step3: Follow the installation drawings and guide the installation. The installation team can be sent to the large fountain if needed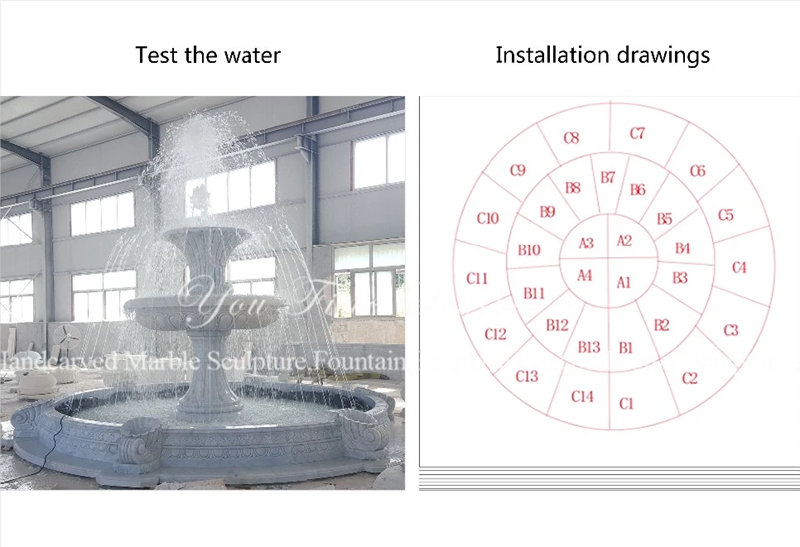 More Designs on Large Outdoor Garden Marble Water Fountain
This attractive large outdoor marble water fountain is an indispensable object of beauty. In addition, we also have other options. Character fountain, animal fountain, wall fountain, carved fountain, and so on. There are also many types of fountain materials, such as copper, marble, granite, sandstone, and so on. If you are interested, we will send you a table of contents for you to choose from.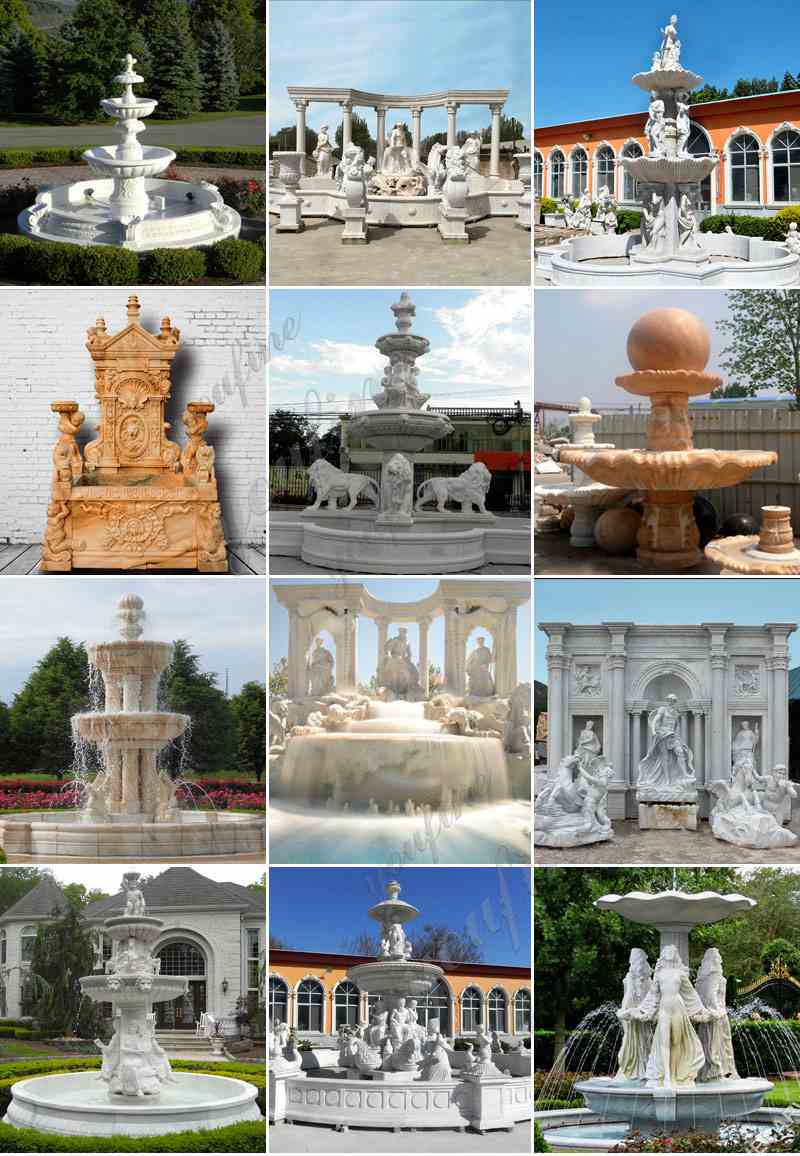 Strict Package and Delivery
Some guests may be worried about whether the large outdoor marble water fountain will break during transportation. Do not worry! YouFine has considered this issue. We use three-centimeter solid wood boxes with thick foam and plastic on the inner layer, and all insurance is provided.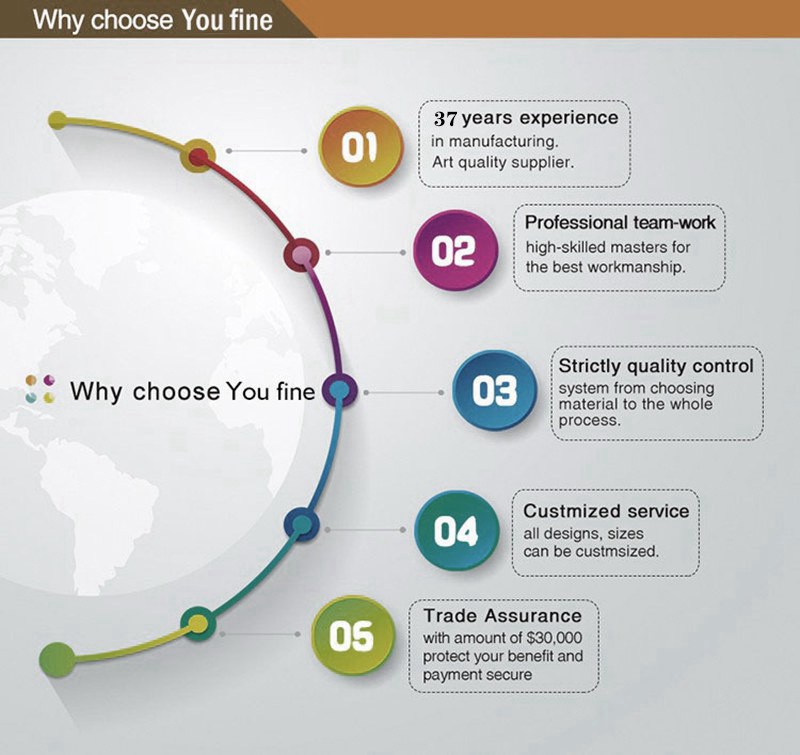 Choose You Fine, choose the top quality of art sculpture!