Garden Marble Fountain Introduction:
This garden marble fountain has a very exquisite fountain core. We can see this beautiful figure statue decoration and the lion head decoration on the top. Every decoration is very lifelike. The figure's posture is very elegant, and the lion's shape is very powerful. In addition, there are some small decorations on the fountain, each of which is very detailed. The entire fountain looks very delicate.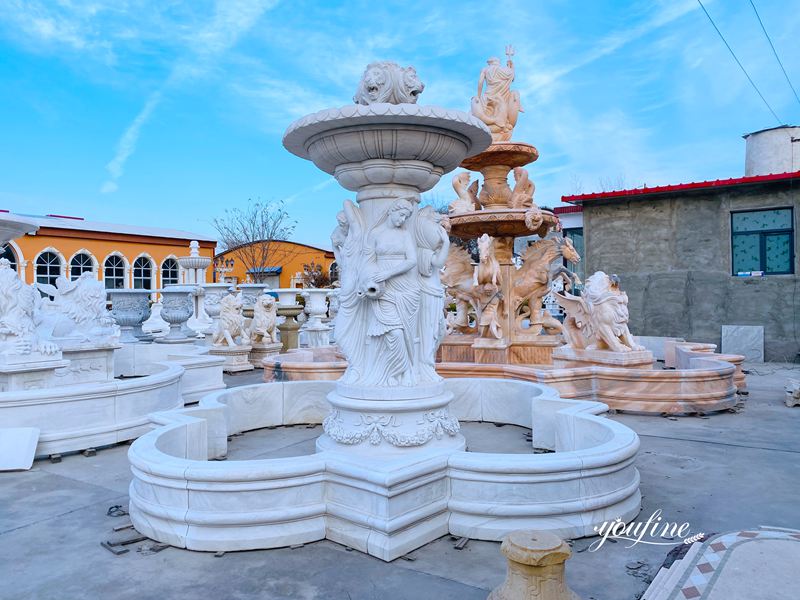 Pure manual craftsmanship:
This garden marble fountain is hand-carved by our artist. YouFine's artists have learned carving techniques since they were very young. They have superb skills and rich carving experience. So they can restore all kinds of vivid things.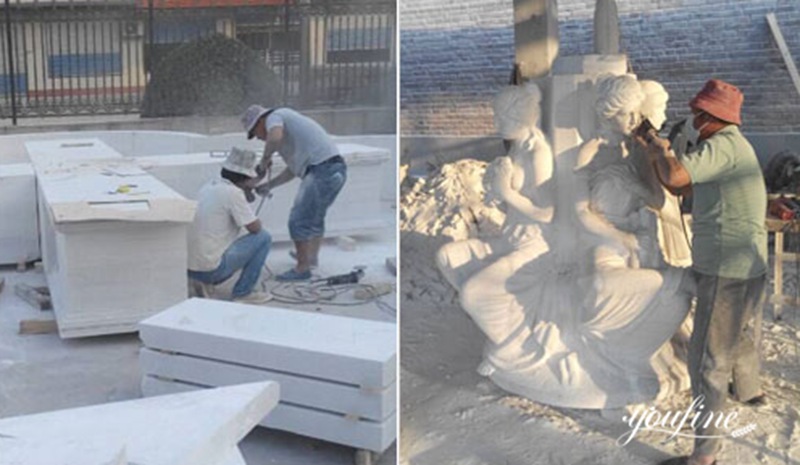 About Installation:
YouFine's fountains will be tested in the factory before shipment. This step is to check if there are any leaks in the fountain and whether they will leak. And we will give you the hose after testing the water for free. You don't need to worry too much about the installation of the fountain. YouFine will send you the installation drawings, and YouFine and your salesman will tell you some precautions. All services are very humane and warm.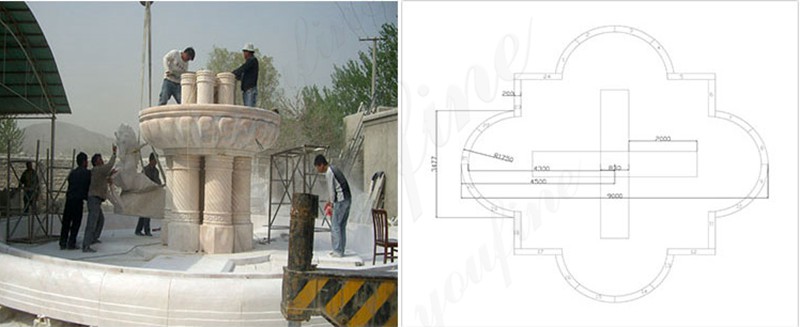 Package:
YouFine's packaging is very professional. Marble is a very precious stone, so it must have very meticulous packaging to ensure that the loss during transportation can be reduced. YouFine's packaging boxes are more than 3cm thick, and multiple layers of shockproof foam and softness are added to the inside. The most important thing is that YouFine will also purchase full insurance for your sculptures, which is to ensure your interests to the greatest extent.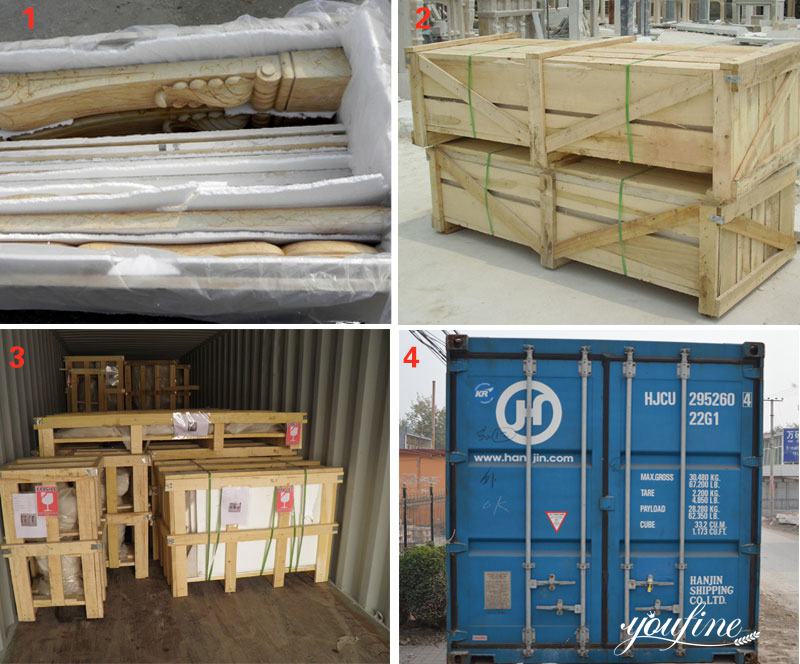 Customer Service:
YouFine's customer service is one-to-one, and each customer has a dedicated salesperson. They are not only responsible for your every requirement before receiving the goods, but they will also pay regular visits within three years after receiving the goods. If you have any problems with your fountain during this period, you can always ask us to solve them.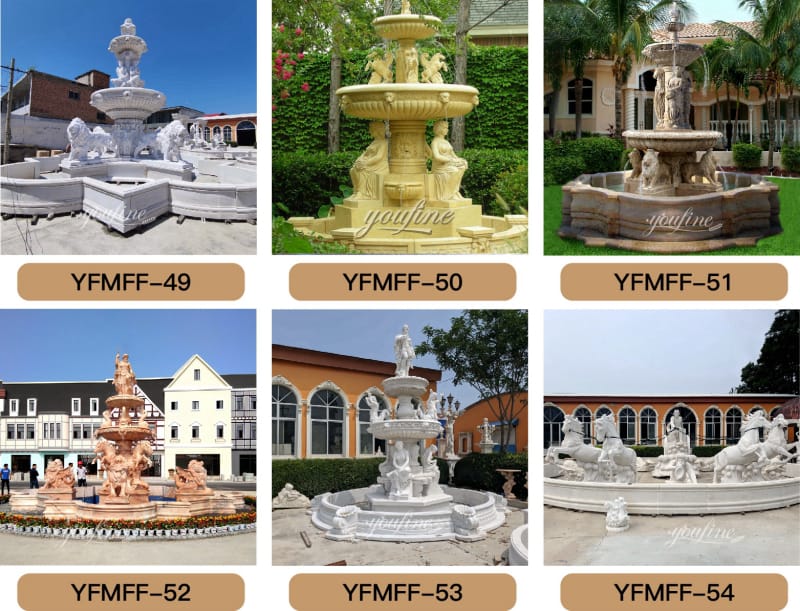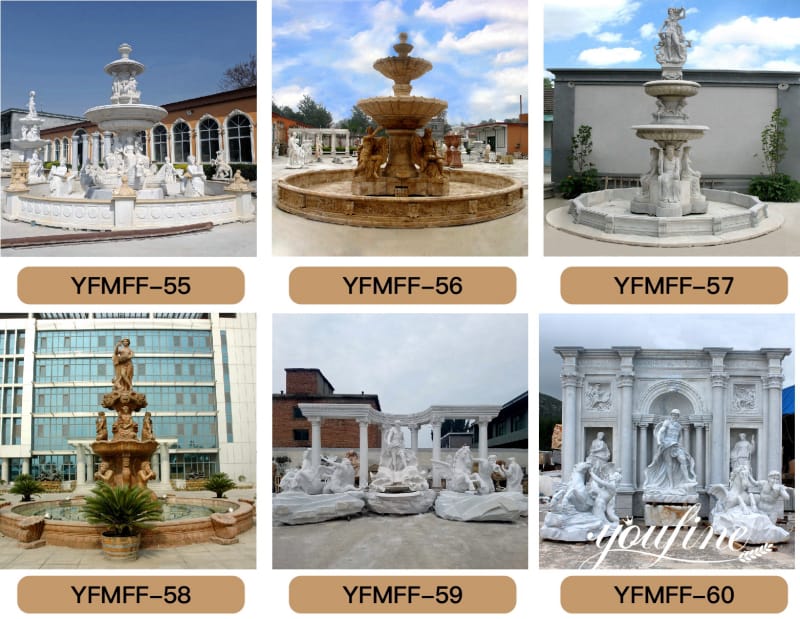 If you are looking for a garden marble fountain, you can always contact us. YouFine is looking forward to cooperating with you.