Marble Water Fountain Introduction:
This marble water fountain is a tiered fountain. Each tier has a beautiful and exquisite carved design. This fountain is not a solid color fountain. In the top two tiers, there are sculptures of people carved out of black marble. These figure sculptures are very fine, there is no sense of stiffness, no matter what details, are very fine.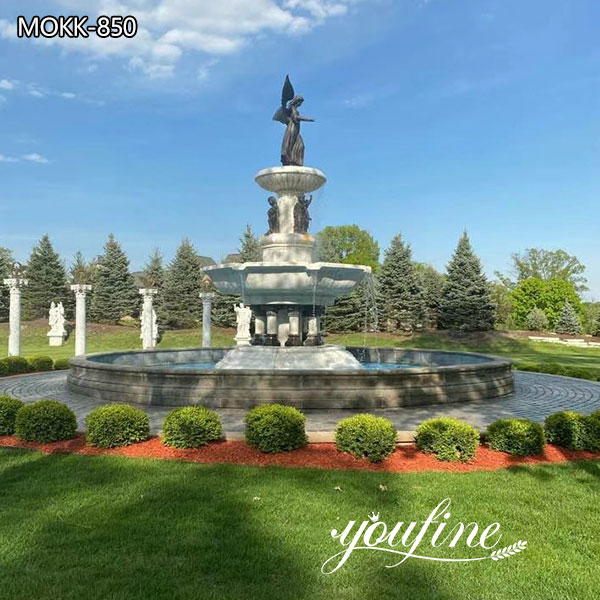 Reasonable Structure:
This is a very unique marble water fountain. Whether it is the contrast between black and white, or its design, is very beautiful and reasonable. The overall look of this fountain is very coordinated, and the size of each stratification and the sculptures inside, are closely calculated. Both to ensure the beauty of the fountain, but also to ensure the stability of the fountain. And the fountain in the middle of the layer of water storage basin with a whole block of marble dugout, just to prevent the middle leakage.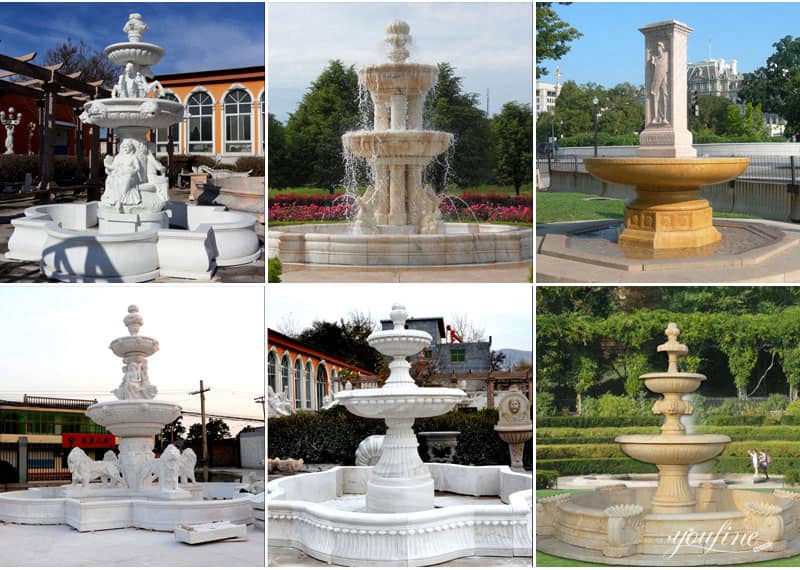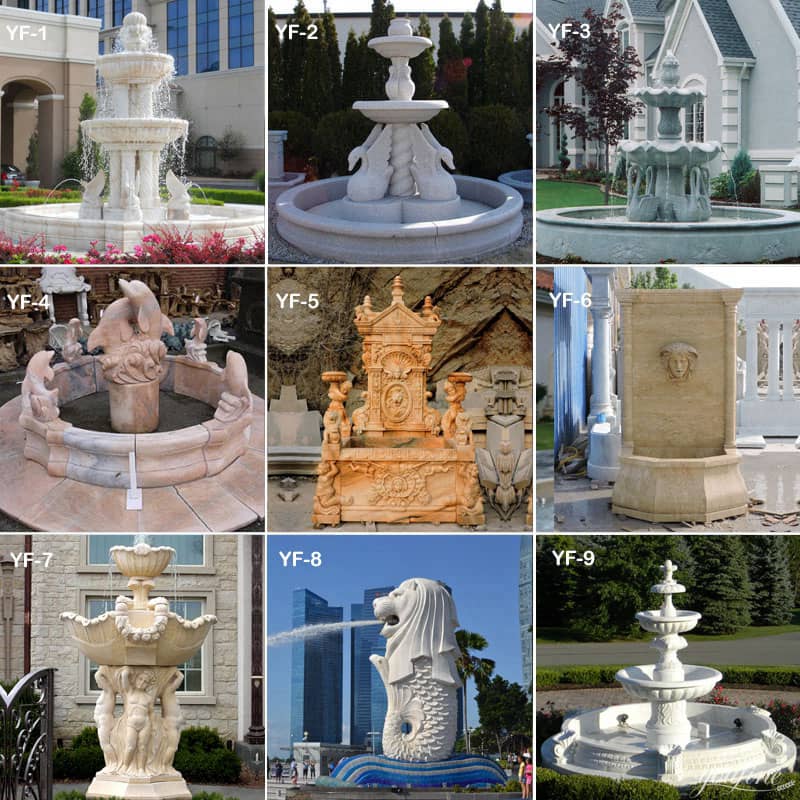 Professional Craftsmanship:
You Fine is a factory that specializes in making sculptures for 40 years. We only focus on the sculpture during these years. Our marble carving is our strong point. Many of our marble carvers' craftsmanship is ancestral. Their ancestral carving techniques are handed down from ancient times. So they have a natural advantage and talent for marble carving. They can accomplish all kinds of marble carving. So it can also give you more choices.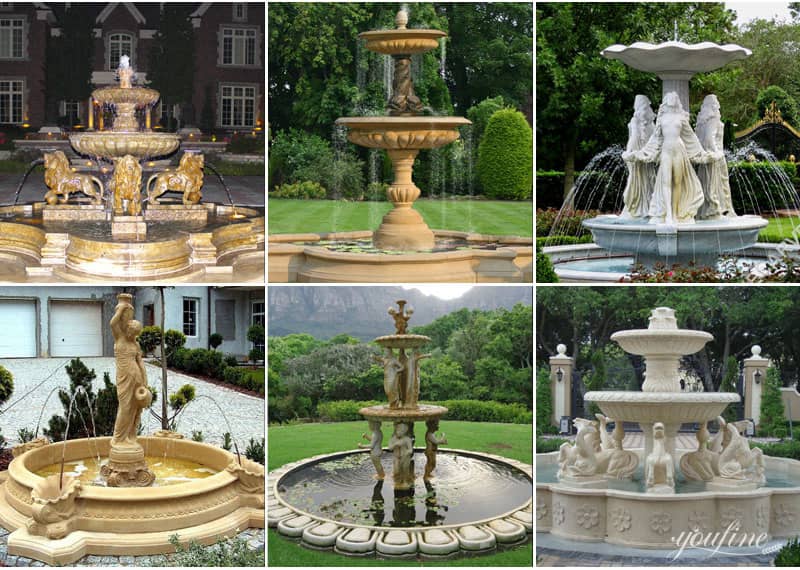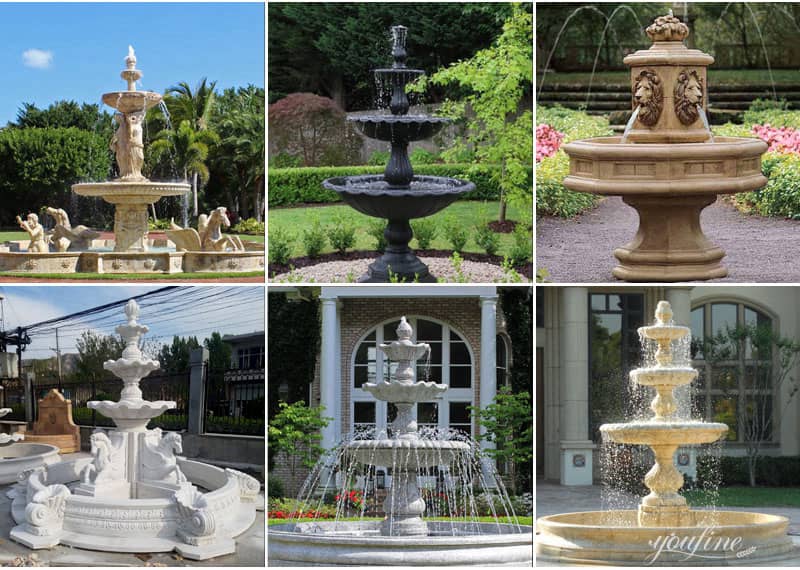 Installation:
You also don't need to worry much about the installation of the marble fountain. Because we will provide you with the installation drawings. Before delivery, we will mark each part with a number. On the drawing, also in the order of the numbering tips you how to install instead. In this way, the installation of the fountain will be simple and clear, very easy. You just need to be equipped with tools and personnel, and this will be as easy as building blocks.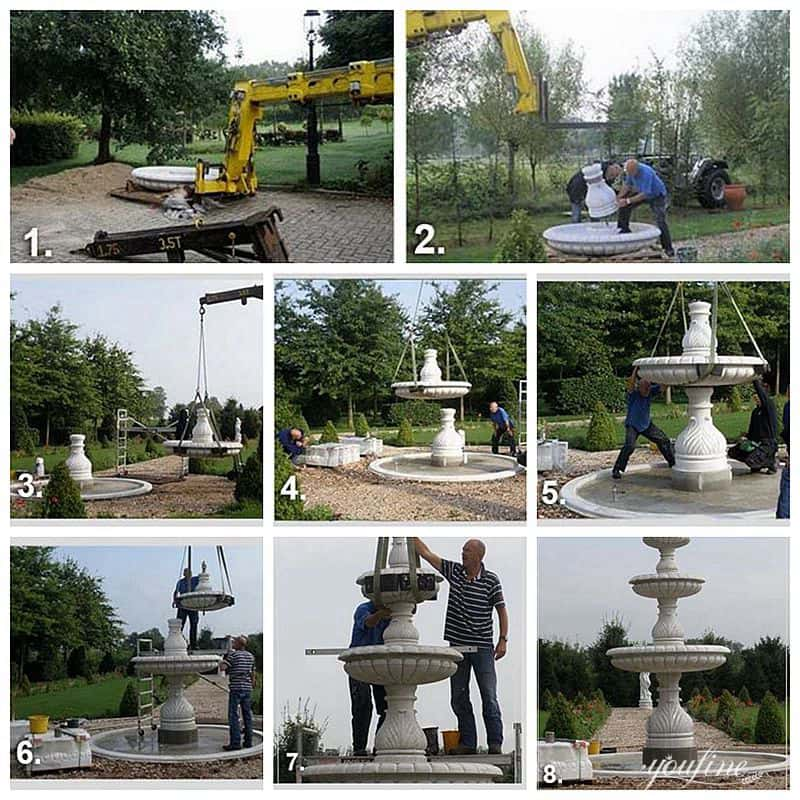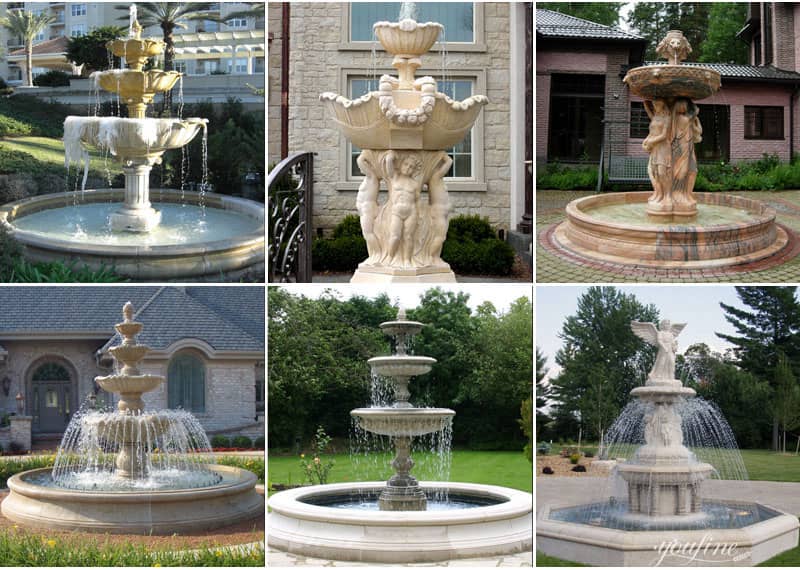 If you like our marble water fountain, or you have some other needs. You can always contact us. We have a professional staff waiting to serve you.