Marble Wall Fountain Details
This marble wall fountain with lion head statues is very popular among our customers. The marble wall fountain is made from yellow marble, a color that gives the fountain a very classical and sophisticated look. Each of the carvings on the marble wall fountain is beautiful, and our artists have designed and carved several exquisite sculptures on the wall fountain, making the small size of the fountain magnificent and artistic. Not only are the lion's heads sculpted on this wall fountain, but several figure sculptures go perfectly with the fountain. Many customers have purchased this marble lion wall fountain to decorate their courtyards or outdoor scenes.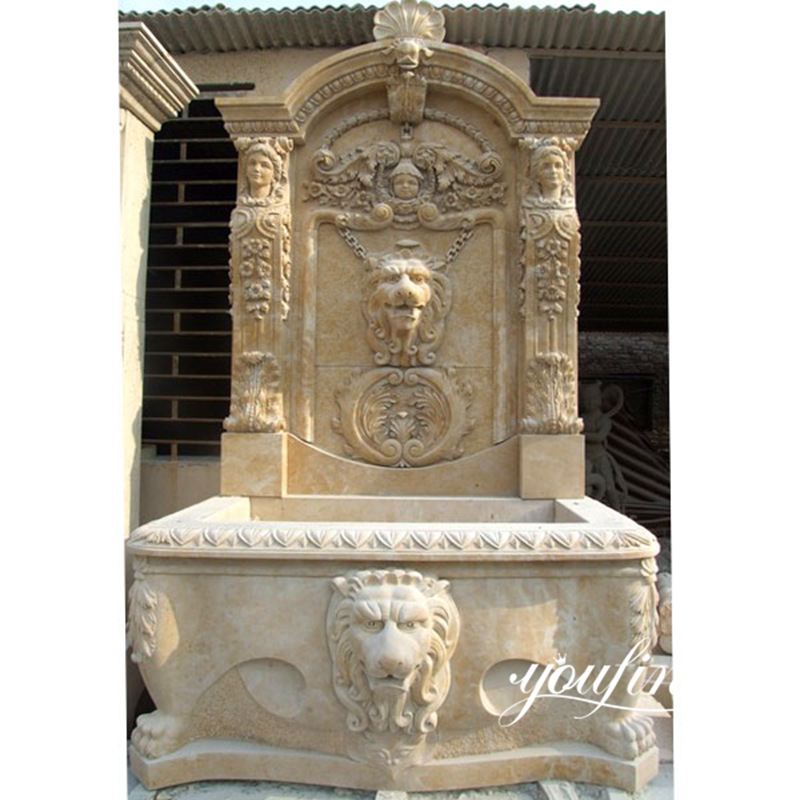 Top Marble Carving Masters
Our factory has been making and exporting marble sculptures for almost 40 years and we could guarantee not only the quality but also the beauty of the sculptures we export. Many of our customers find our sculptures to be of excellent quality and very pleasing to the eye. This is because top masters in our factory have a wealth of experience in marble carving, and many of our artists have been in the industry for decades. They have inherited and carried forward the traditional Chinese artisan spirit and are very conscientious and responsible in their approach to each sculpture. More than that, our factory aims to provide our customers with high-quality marble sculptures and we have been upholding this principle for many years. Many of our overseas customers have expressed their gratitude and appreciation to our carving artists after receiving their sculptures.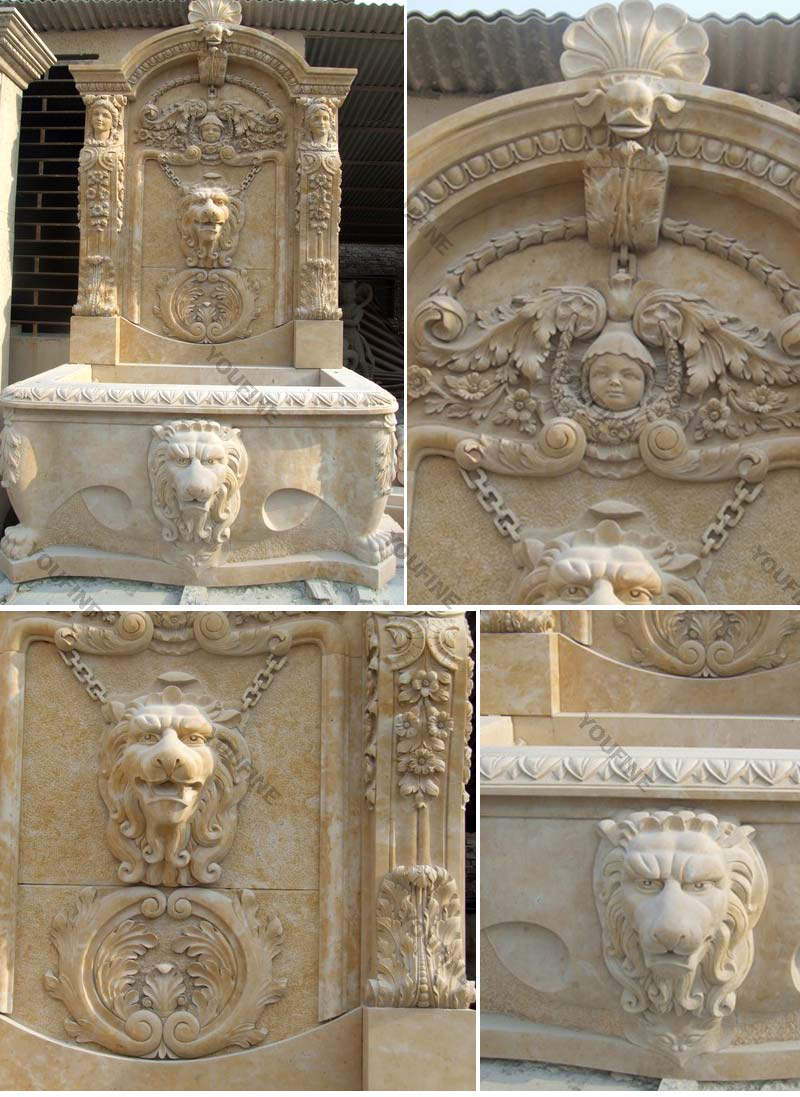 Abundant Marble Materials
Another advantage of our factory is that we have an abundance of raw marble to work with. YouFine is a very strong sculpture supplier and we have the strength and capacity to provide beautiful sculptures to customers all over the world. Our factory has a large quarry, so we have a wide range of different materials and colors of stone to offer our customers more choices and possibilities in sculpture making. It is worth mentioning that our marble fountains are made of grade A natural marble, which could be placed in outdoor environments for a long time without being damaged, making them very cost-effective.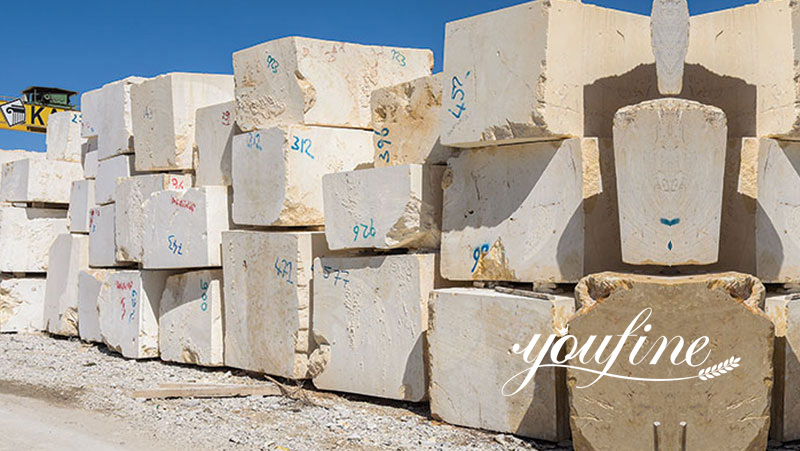 Customized Service
Our factory does not only focus on quality, but also the design of the marble sculptures. Our factory has a professional design team who are constantly innovating fountain styles to meet the different needs of our customers. It is worth mentioning that our factory has a hot-selling horse fountain, which was developed and designed by our team, and since the product was released, there has been an endless stream of people ordering the horse fountain. Of course, we would change the style and color of the fountain to suit the specific needs of our customers, and there are many combinations to choose from.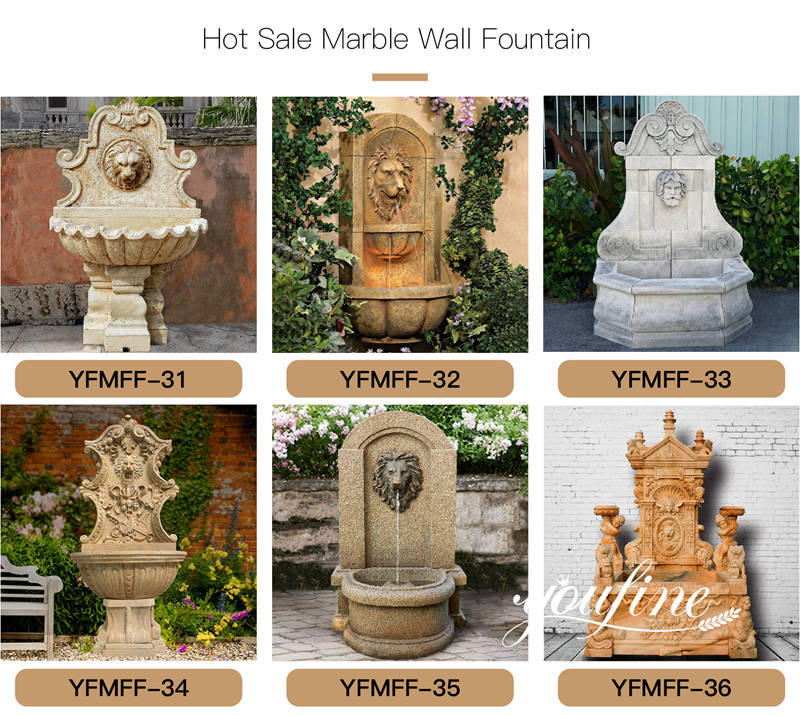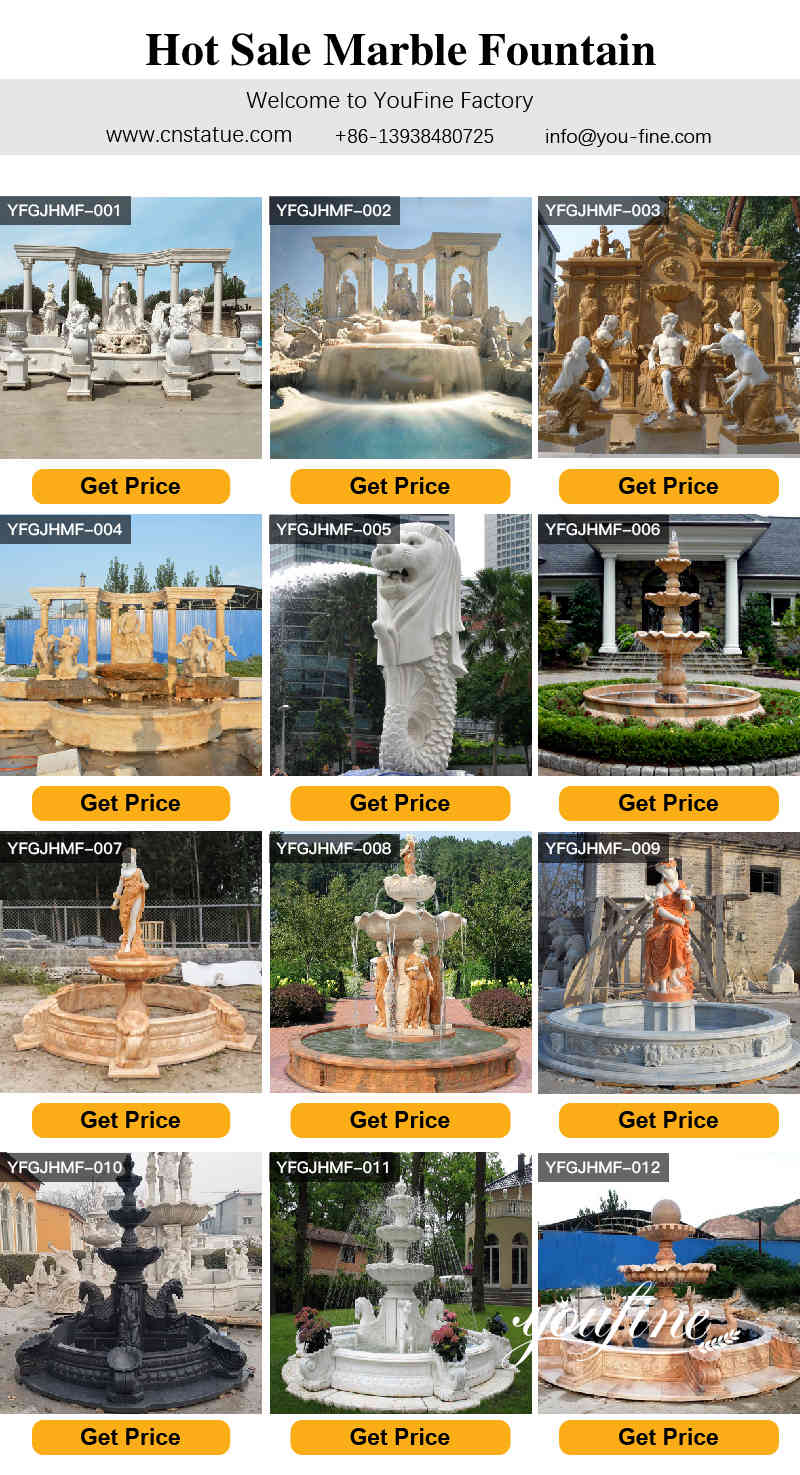 If you want a marble fountain that looks beautiful and is of high quality, please contact our factory for more details. We promise you that our products would not disappoint. We are always ready to serve you.