White Marble Fountain Introduction:
This white marble fountain is a figure fountain. Although it is just a fountain, it contains many statues of people. Each figure has its own figureistics. Every figure is also lifelike. Whether it's clothes folds, figure hair, or figure movements. These details are not stiff. All the details look so perfect. Even the expressions of the figures were shown. We can clearly understand what this figure is expressing.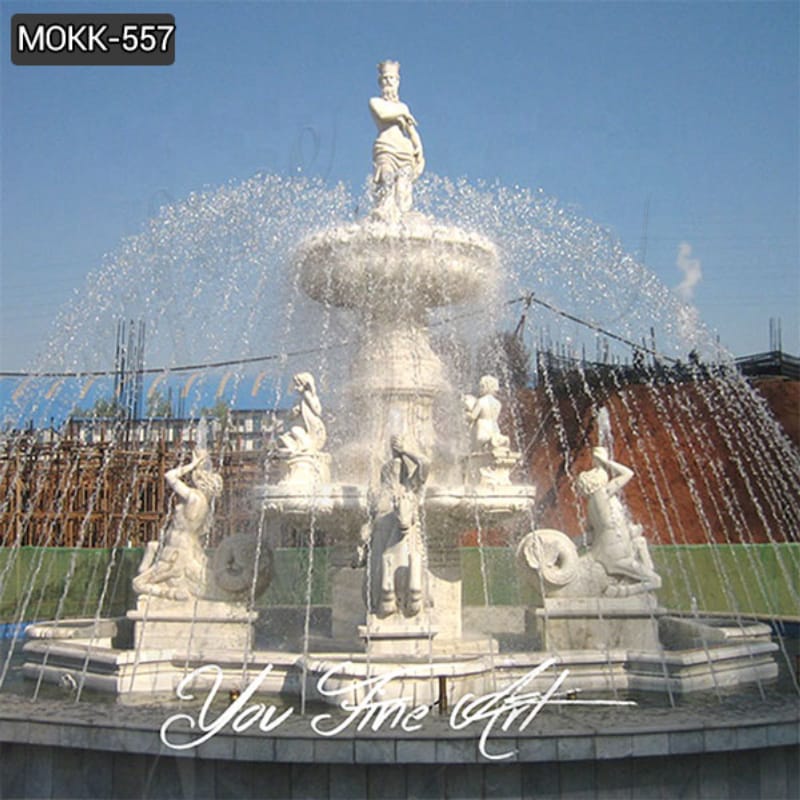 Materials and Price:
The marble fountain uses excellent materials. You Fine is an honest sculpture factory. We promise our customers that when we use marble, our prices are worthy of our materials. If the customer has no special requirements, we will choose the best material according to the size, size, and shape of the fountain. Of course, if the customer prefers other materials, they can also be changed. The price of our fountain must be the most affordable and cost-effective of the same quality. You will not be disappointed when you buy a fountain by You Fine.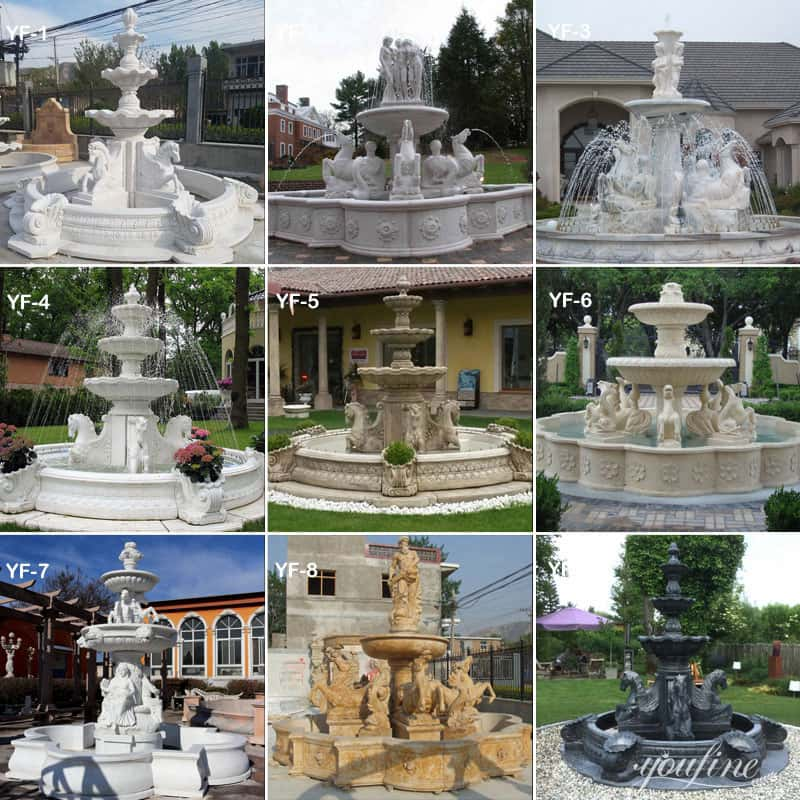 Installation:
If you are a little worried that your fountain arrived home, there is no way to install it. We will provide you with installation drawings. We will write a number on each part of the fountain before shipping the fountain. The drawing will also tell you how to combine according to the number. At the final installation, it is easy to build just like playing with building blocks. It's just that the installation of the fountain may require some tools and more people's assistance. After all, it is so big, much bigger than building blocks.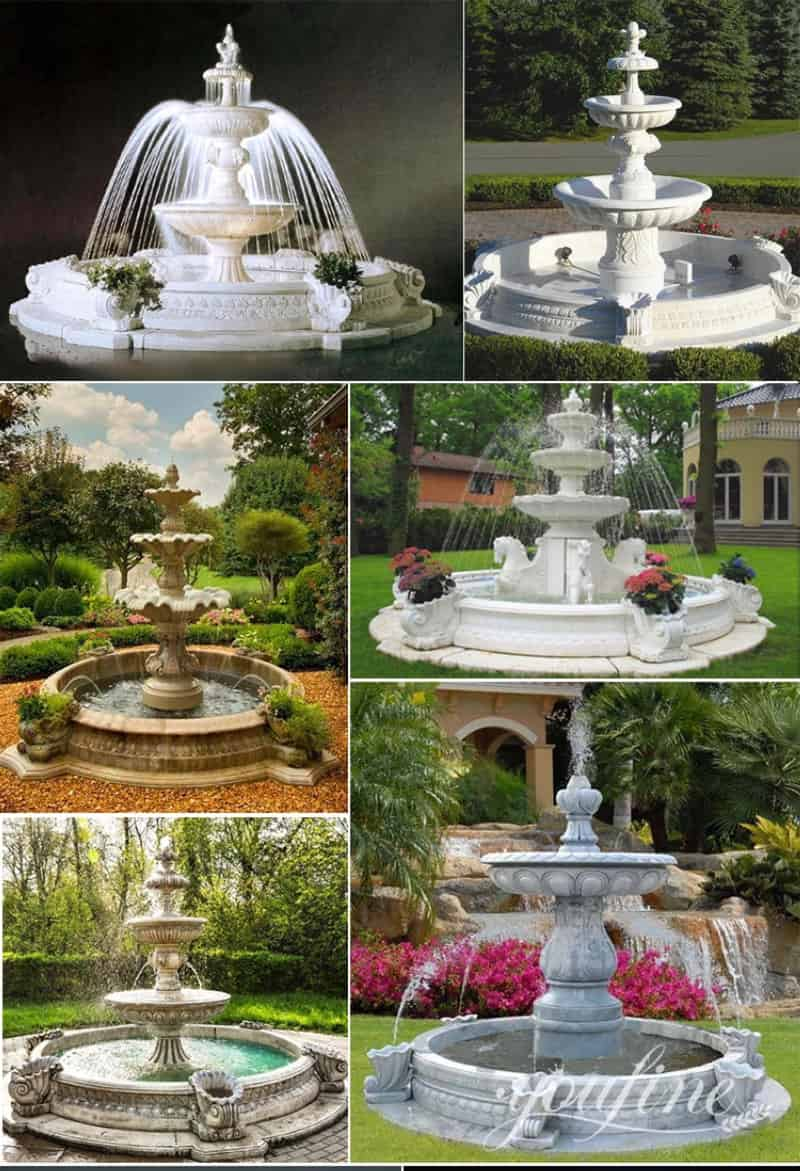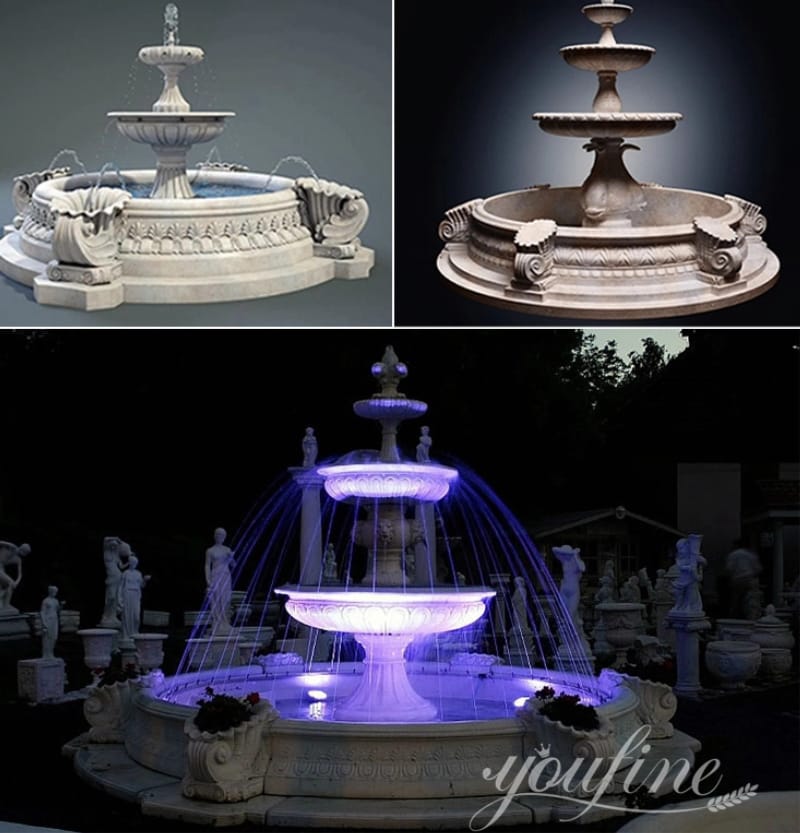 Craftsmanship:
The sculptures of the fountain figures are made by professional engravers. You Fine's master sculptors have decades of craftsmanship. They all started to learn to sculpt when they were over ten years old. They can turn any stone into lifelike figures, animals, etc. There is also a professional division of labor between them. Everyone has their own expertise. The master of sculpture of this fountain, he is very good at carving figures. The figures carved out by it are like real ones, not like being carved at all. Sometimes we even wonder if this sculpture is a person who has been enchanted and petrified. The craftsmanship of the sculptor is simply amazing.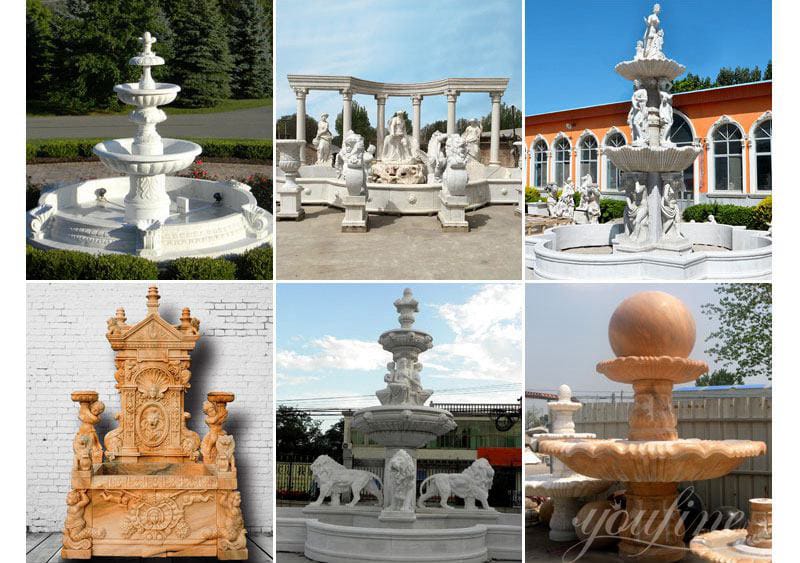 In addition, we have professional packaging and rich transportation experience. We will also buy full insurance for your fountain. If you like this white marble fountain, you really don't miss it. Our contact information is on this page. We look forward to your contact at any time.