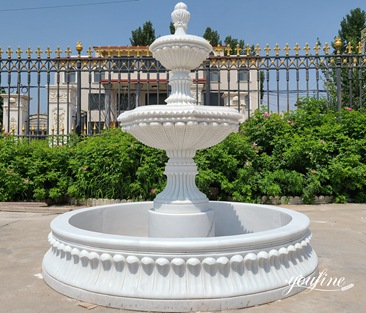 Hand Carved White Marble Fountain Garden Decor Factory Supply MOKK-902
This outdoor White Marble Fountain is simple and elegant in style. It is carefully carved from natural white marble with stunning details. If you are interested in this fountain, you could contact us at any time.
Item No: MOKK-902
Size: Customized Size
Material: Natural Marble
About Us: 39 Years Factory
Insurance: Cover all the risk
Package: Strong Wooden Case
Advantage: Factory Direct; Door to Door Delivery
Color: Pure white&red marble or customized
Technique: Art-quality Hand Carved, Polished
Payment: T/T, Credit, Western Union, Money gram, PayPal
White Marble Fountain Introduction:
This outdoor White Marble Fountain is simple and elegant in style. It is carefully carved from natural white marble with stunning details. It is the perfect combination of the fountain and pure marble hand-carved art. And this fountain has simple lines and a classic design. This is a fountain that would never go out of style. Due to its small size, this fountain could be placed in many places. Whether used as an outdoor or indoor water feature, this carved stone fountain could compliment any garden or interior decoration.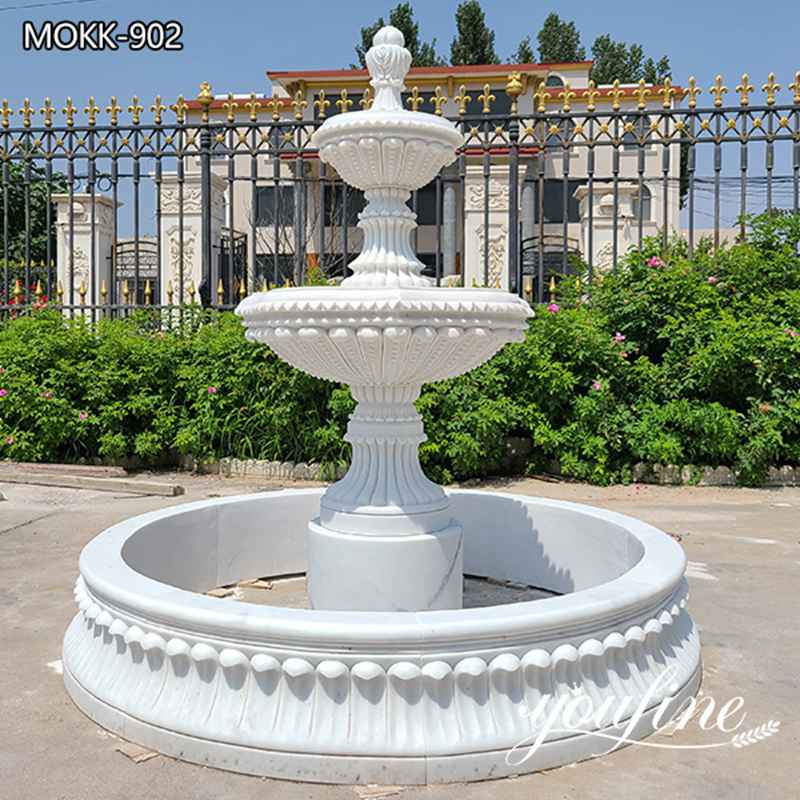 Hand-carved Details:
Every detail of this white marble fountain is hand-carved by our top artists. Our artists have learned ancestral marble carving techniques since they were young, and their techniques are the essence of thousands of years of carving cultural heritage. Therefore, we could see that although the style of this fountain is simple, every detail and line is exquisite. Such a fountain would definitely be a perfect artwork and become a permanent treasure of your place.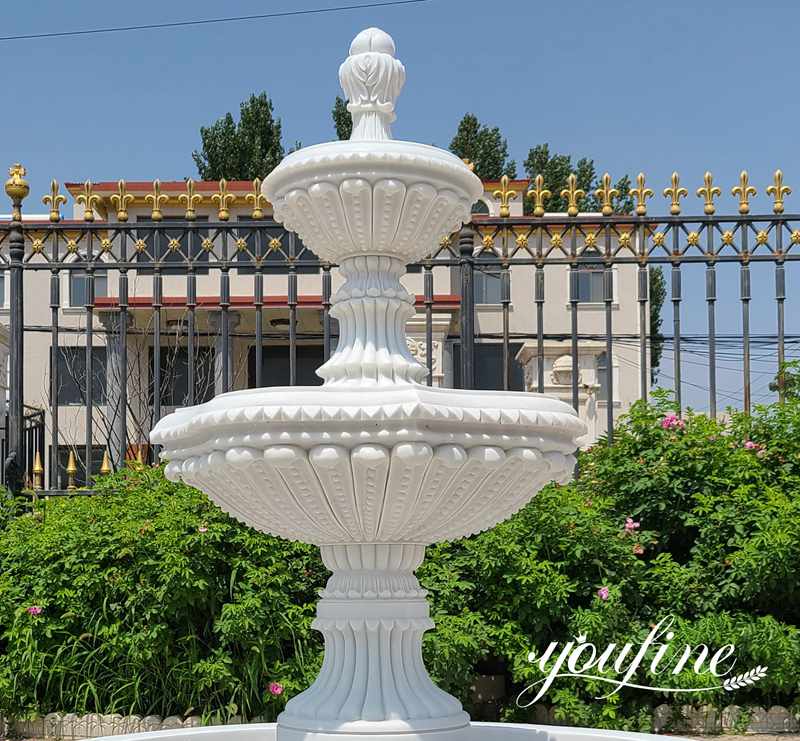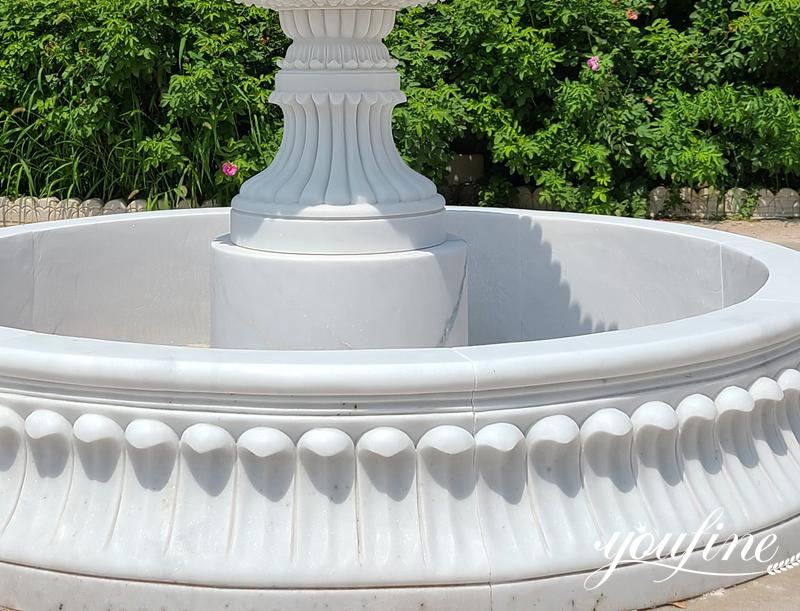 Size Introduction:
This outdoor white marble fountain is small in size and affordable. Generally speaking, the popular size of small marble fountains is 200 cm to 350 cm high. Of course, our factory could also produce multi-layer marble fountains for you. If you have the size you need, we could customize the size of the fountain according to your room space. Our team of designers is very professional and could produce some free drawings for you according to your needs, and mark the corresponding size. Therefore, you don't have to worry about the inconsistency between the size of the fountain and your venue.
Customized Service:
In addition to the size support for customization, the design and other details of our fountains could also be customized. Whether you want to carve your favorite decoration on the fountain or you want a brand new design, we could meet your needs. At the same time, as a professional marble carving factory, our factory has a wealth of A-grade natural marble for you to choose from. Red, white, yellow, black, and other colors of marble could also make a beautiful fountain for you.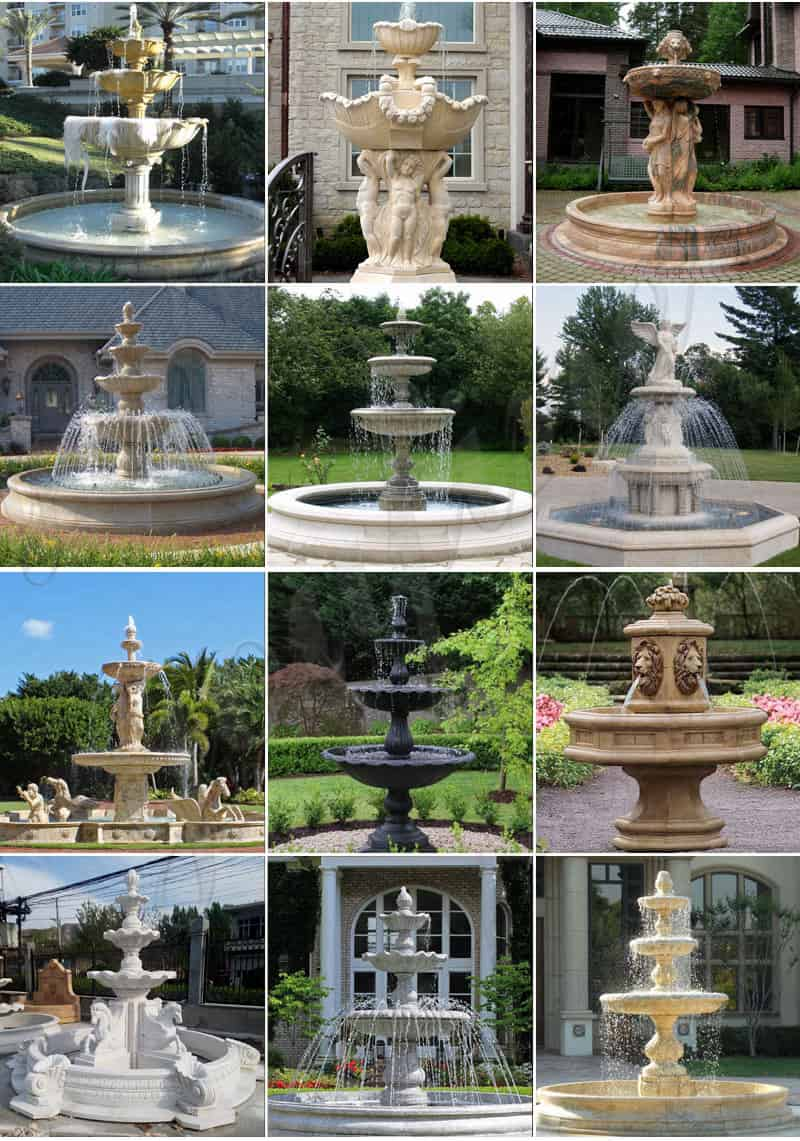 If you are interested in our fountains, you could contact us as soon as possible. We have plenty of discounts and offers to wait for you.