Garden Marble Fountain Introduction:
This garden marble fountain consists of a figure-set statue and a pond. The figure set statue is 8.2 feet long, 4.1 feet wide, and 4.1 feet high. The pool is 12.4 feet long and 9.2 feet wide. The structure of the entire fountain is very harmonious. This is because the size of the pool and the size of the figure set have been carefully calculated. Such a fountain is very suitable for decorating some courtyards and gardens.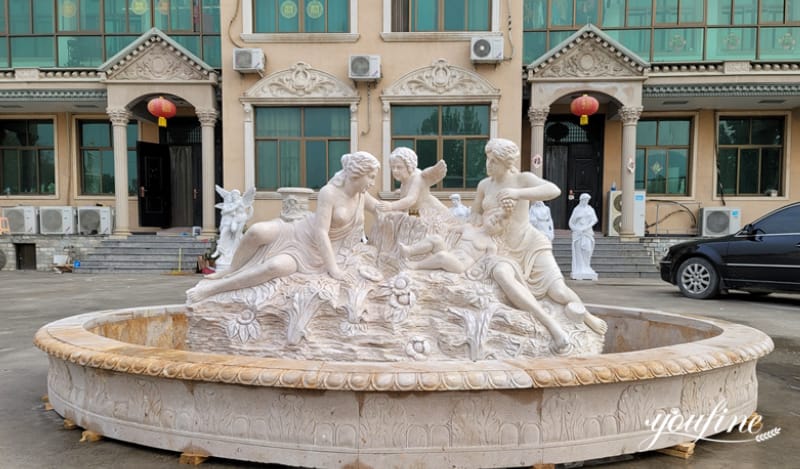 More Details:
The figure set in the middle of this garden marble fountain and the decorations on the surface of the pool are all hand-carved by our artist. We can see that the figures in this statue are very realistic. We could see their hair, muscles, and movements are not stiff. There are also beautiful flowers and decorations on the stones under them. The surface of the pool also has some simple but delicate ornaments. So the whole fountain is so exquisite.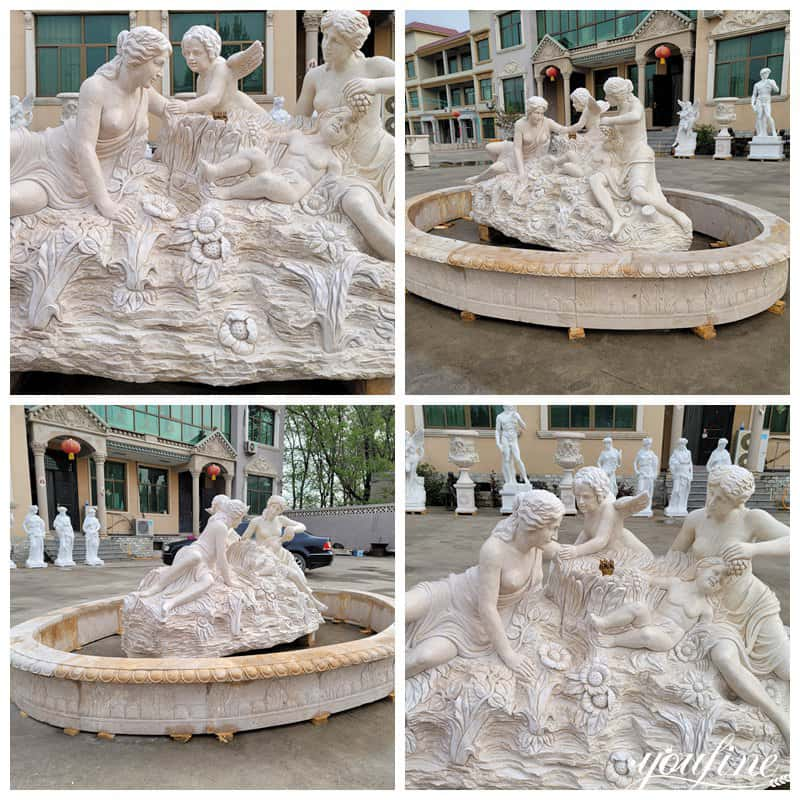 Pure Manual Craftsmanship:
YouFine's marble artists have learned carving techniques since they were children. Their carving techniques are handed down from the ancestors, inherited from China's sculpture cultural heritage for thousands of years. Our sculptors do not only have super craftsmanship, but they also have various carving techniques, and they can also carve many kinds of lifelike marble products. The patterns on this fountain, the appearance, and the shape of the characters can all be customized according to your ideas. Size, material, and decorations are all possible.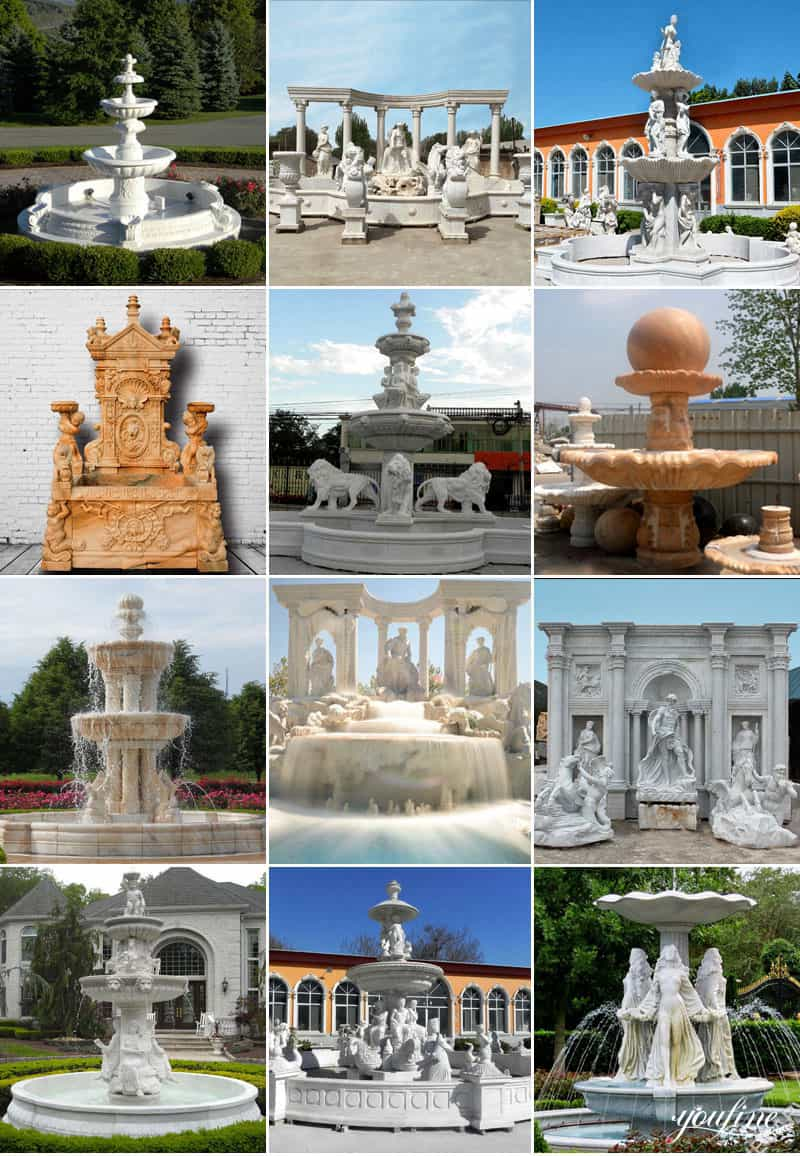 Package:
YouFine's fountains are exported to many countries and regions, so YouFine is not only familiar with various transportation channels, but also has professional packaging skills. Generally speaking, our packaging methods are:
◆ 3CM standard wooden box with metal joints and nails;
◆ Sufficient wooden blocks are used as the support of the inner products to prevent shaking;
◆ Around the wooden box, we will use three strong strapping straps to fix;
◆ We will use thick plastic or soft foam for inner packaging to avoid scratching the outer layer;
◆ Shockproof foam protects every carving.
Of course, for different products, we will make corresponding adjustments.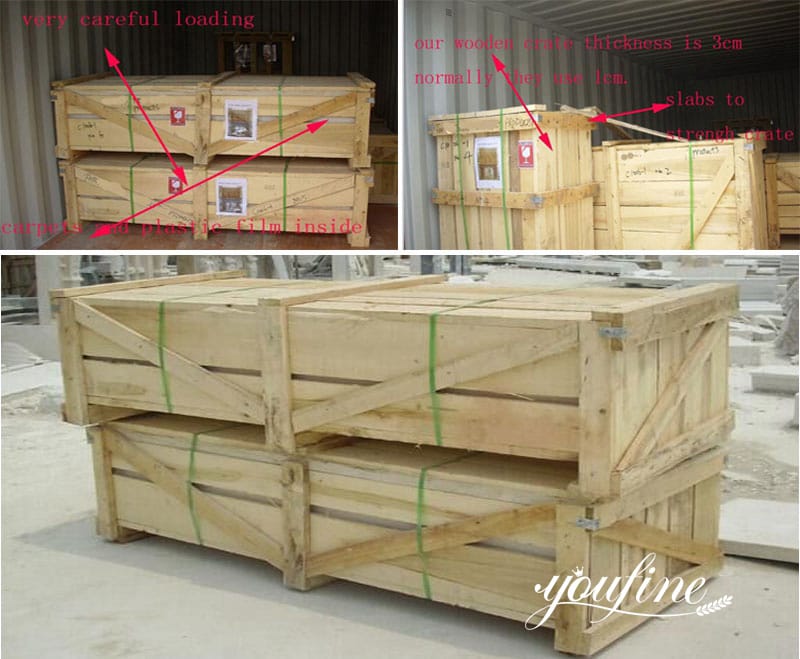 If you are looking for an exquisite garden marble fountain, choose YouFine, you will not be disappointed. YouFine is on duty 24 hours a day, you can contact us at any time.