Details of Large Marble Fountain
This large marble fountain is carved from high-quality white marble. Our top artists did a lot of work for this fountain, first of all, the pool of the fountain is carved in an irregular shape, which adds more artistic sense to the fountain. In addition, the base of the fountain is surrounded by four powerful marble sculptures of Western lions. These lions look very imposing, as if alive. Around the second pillar of the fountain are carved several elegant sculptures of women, especially, they hold jars and other items that could also flow water. Overall, this fountain is very well carved and is a marble fountain of great value.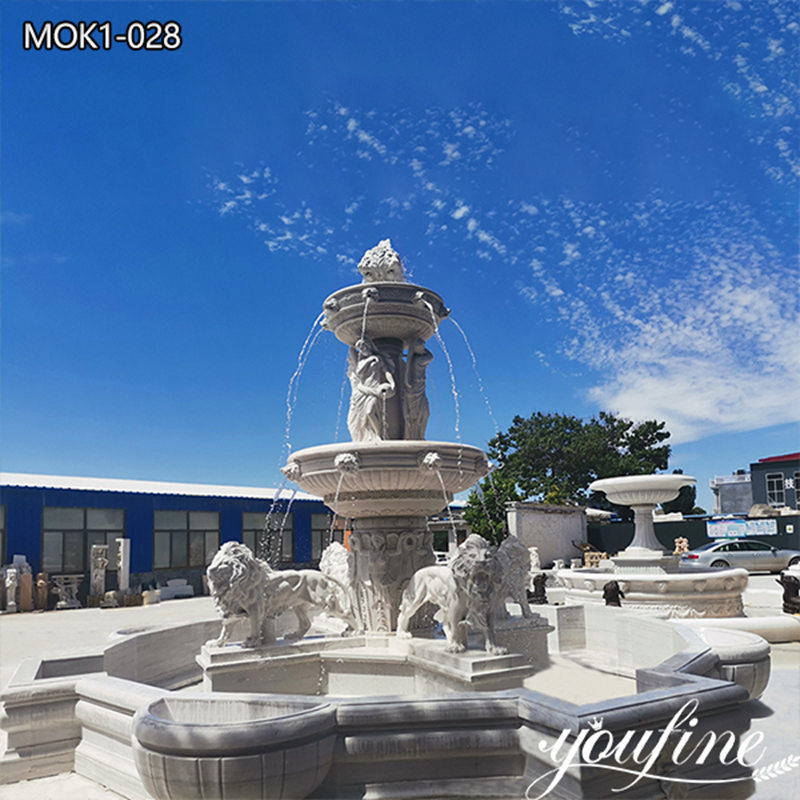 Professional Marble Carving Artists
YouFine's marble fountains are carefully completed by professional marble carving artists. Our artists come from Quyang, the home of sculpture in China, which is the best area in China for marble carving. Many of our factory artists are from this region and they have nearly 15 years of experience in marble carving. More than that, these artists inherit the traditional Chinese craftsmanship and they take great care in carving marble fountains as well as sculptures. Although the lion sculptures and figure sculptures are only part of the fountain decoration, these artists still take great care in the making of the sculptures. Because of this, the marble fountain made by our factory has a high artistic value.

Package of YouFine Factory
YouFine is a professional marble sculpture supplier, we have 9 years of experience in exporting sculptures. YouFine has a professional marble sculpture QC team, they would carefully check the safety of the sculpture before delivery. After ensuring the quality of the sculpture, we would arrange a professional team to pack and ship the sculpture. First of all, we load the marble fountain with a wooden box of 3cm thickness, which is the international standard packing specification. Secondly, YouFine wraps the sculpture with layers of thick sponge and plastic foam, which could guarantee the safety of the sculpture to the greatest extent. YouFine is a trustworthy sculpture supplier, our marble fountain would be delivered to your home safely.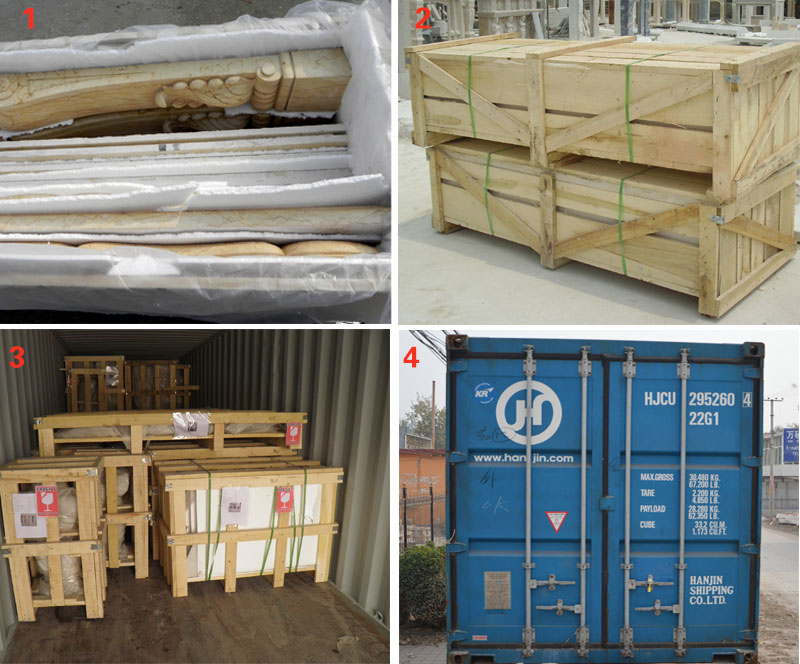 More Options for Marble Lion Statues
YouFine specializes in marble fountains, and our marble fountains are ranked number one in the industry. YouFine is a factory focused on innovation, and our artists' research and design new fountains every year on their own. This allows us to offer more choices to our customers. On the other hand, in the process of making the lion fountain, YouFine has invited the factory's best artists who are good at sculpting animal sculptures, especially lion sculptures, to do so. This is the best way to ensure that every detail of the fountain is perfect.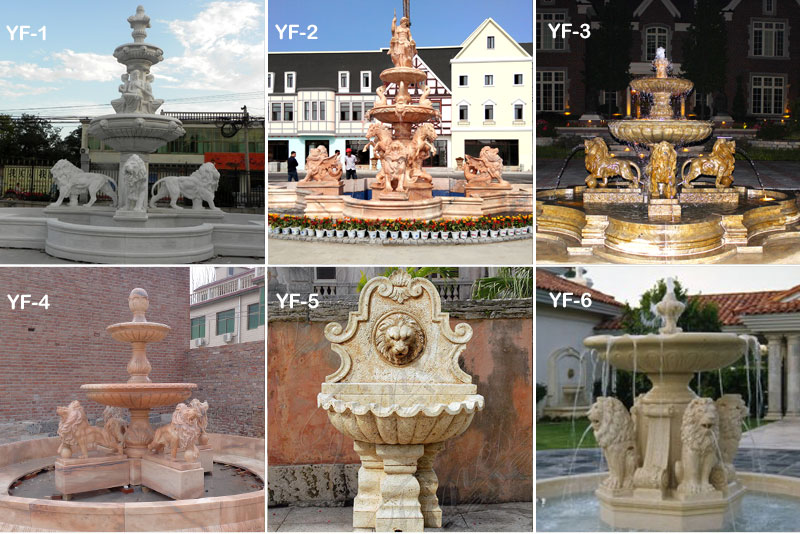 YouFine could provide you with both exquisite marble fountains and comprehensive services. Please feel free to contact us for more information.