Tiered Marble Horse Water Fountain Details:
This three tiered marble horse water fountain is really hot sale large outdoor water fountain in YouFine. It not only has very classic designs but also with very good price. Featuring three detailed rearing horses on the base, each of large bowls has a refined flower pattern. In addition, there are several trumpet flower shapes surround in a circle on the bottom. You could imagine the water flowing over each fountain tier forming beautiful water curtains. A perfect display of elegance and splendor. Available in white marble, limestone, travertine, etc.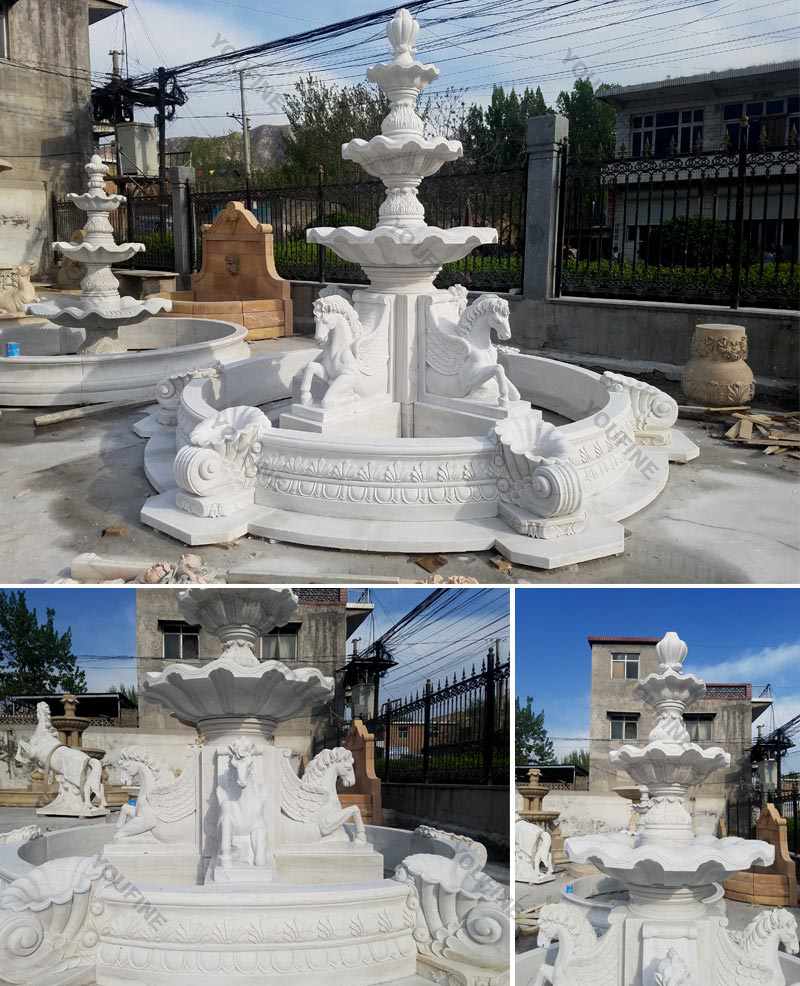 Installation Guidance:
For this large outdoor tiered marble horse water fountain, please don't worry about its installation. Firstly, we will provide you with detailed installation drawings. Secondly, we will provide you with detailed trial installation video. More importantly, we can make video installation instructions for you. You can lay the concrete floor first with waterproofing. We can guide you through the video to install it. In addition, for large fountains, we can go abroad to guide the installation.
Quality Service:
We offer quality service for this large outdoor tiered marble horse water fountain.
Provide real-time progress photos. During the production of the marble fountain, we can update the pictures and progress photos for you. If you are not satisfied, you can modify it at any time.
Free test water service. YouFine will install each fountain before shipment, to ensure the smooth installation of the fountain.
Provide trial installation video. Before each fountain is shipped, YouFine will install it in advance and send it to you.
Purchase all insurance. Give you a full range of services to ensure that the fountain delivered you safely.
YouFine Profile:
As a professional marble carving factory, YouFine Art Sculpture has more than 35 years of experience. Our marble fountain is not only functional, also adds beautiful decorations. We not only have professional marble masters, but also a professional design team, top masters and quality inspection team. This ensures that we can provide you with a series of professional services and customized products.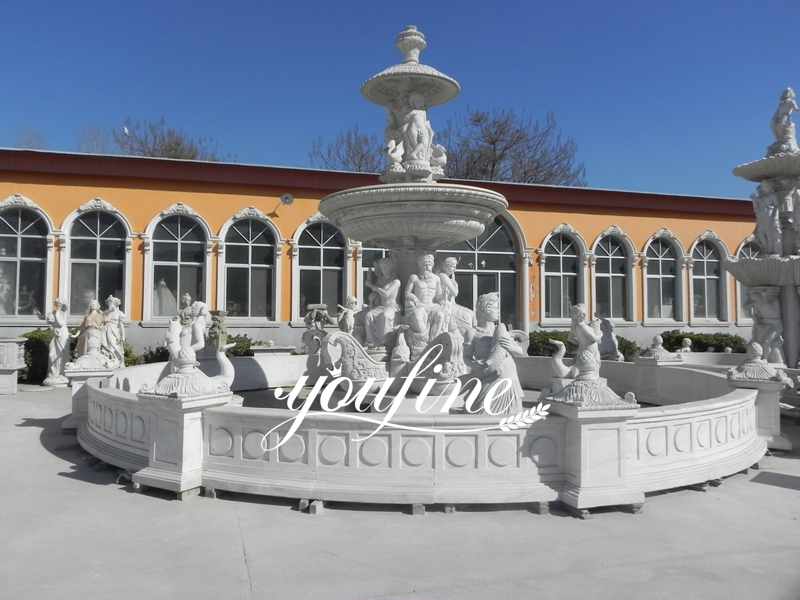 The large outdoor tiered marble horse water fountain is the best embodiment that combines the tenacity and gentleness of marble. Choose YouFine, choose high quality.