Tiered Marble Lion Water Fountain Details:
This large outdoor 3 tiered marble lion water fountains feature four majestic lions sitting around the pedestal. Each tier of marble bowl also has lion head engraved on the surface. Moreover, these powerful lion gently pours water out through its open jaw. It's all professionally hand carved from high quality natural marble in YouFine. You could imagine how beautiful water curtains are. Call us for more details.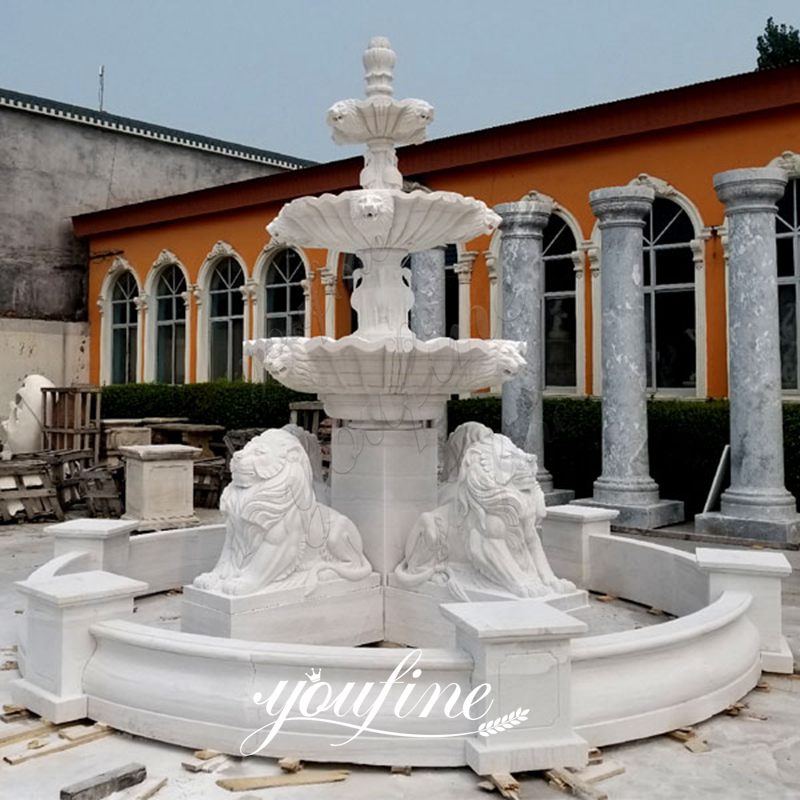 Other Popular Designs:
This large outdoor tiered marble lion water fountain is popular among our tourists. In addition, YouFine also provides a variety of marble fountains for you. You can choose regular types with favorable price, because we have large quantities of marble fountains in stock. Regardless of designs, size or material, all can be customized. Different materials like Martha, limestone, sandstone, etc. Are all available. In this way, you will have more choices.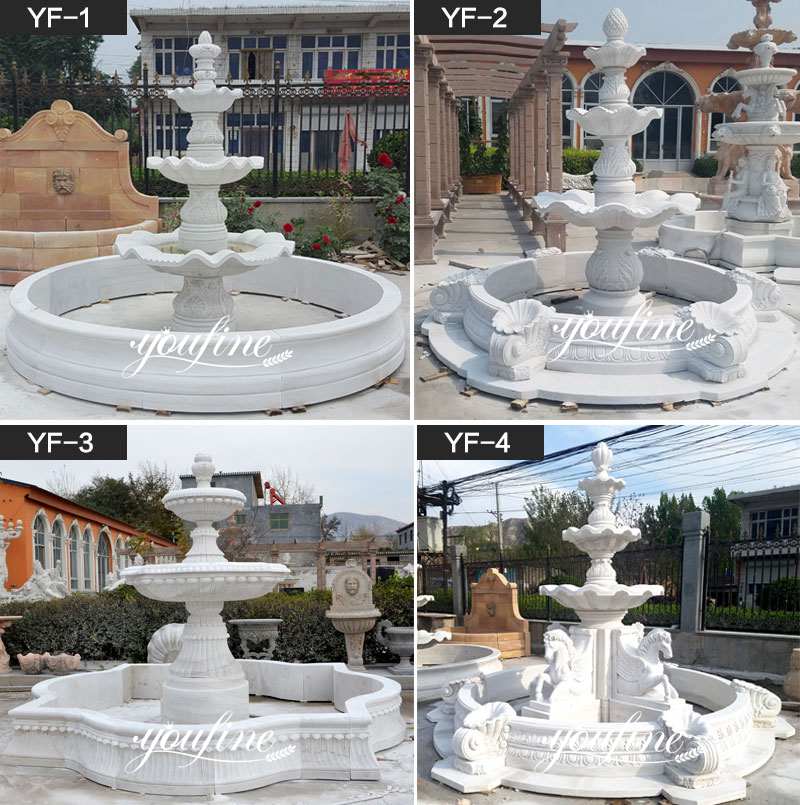 Quality Service:
Our large outdoor tiered marble lion water fountain not only has high quality materials, but also high quality service. Therefore, it is more welcome by many guests.
1. Test water service
We offer test water service for each marble fountains. That means before shipment, our master workers will assemble it in advance for trial installation. This can ensure that the fountain can be used normally.
2. Installation guidance service
We will provide you with very detailed drawings. At the same time, the trial installation video will be sent to you. Ensure that you can install the video smoothly.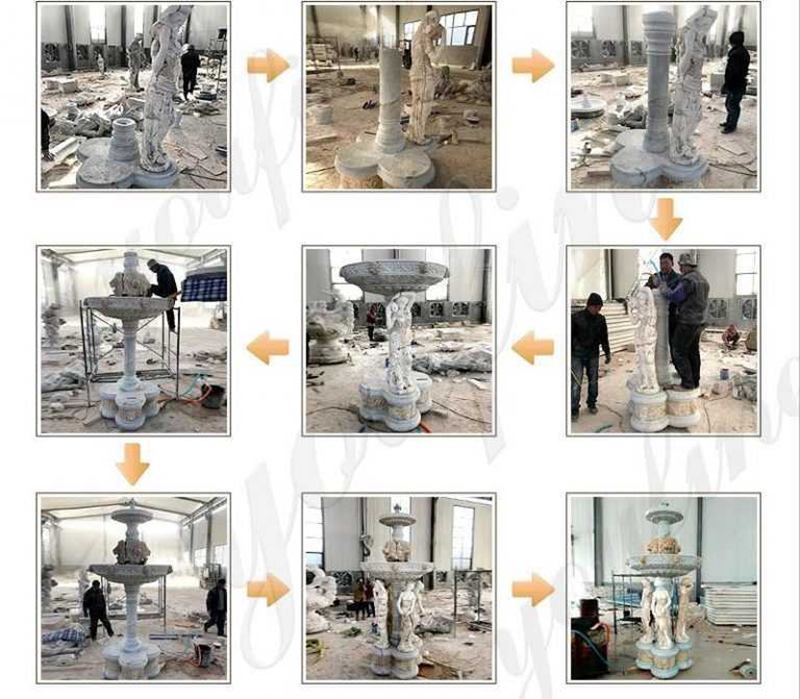 Strong Package:
We have strong package on this large outdoor tiered marble lion water fountain. There is a thick plastic package inside and at least three-centimeter strong wooden crate on the outside. In addition, we will also buy full insurance for customers for free, to leave you worry free. We guarantee that you can see the marble fountains intact.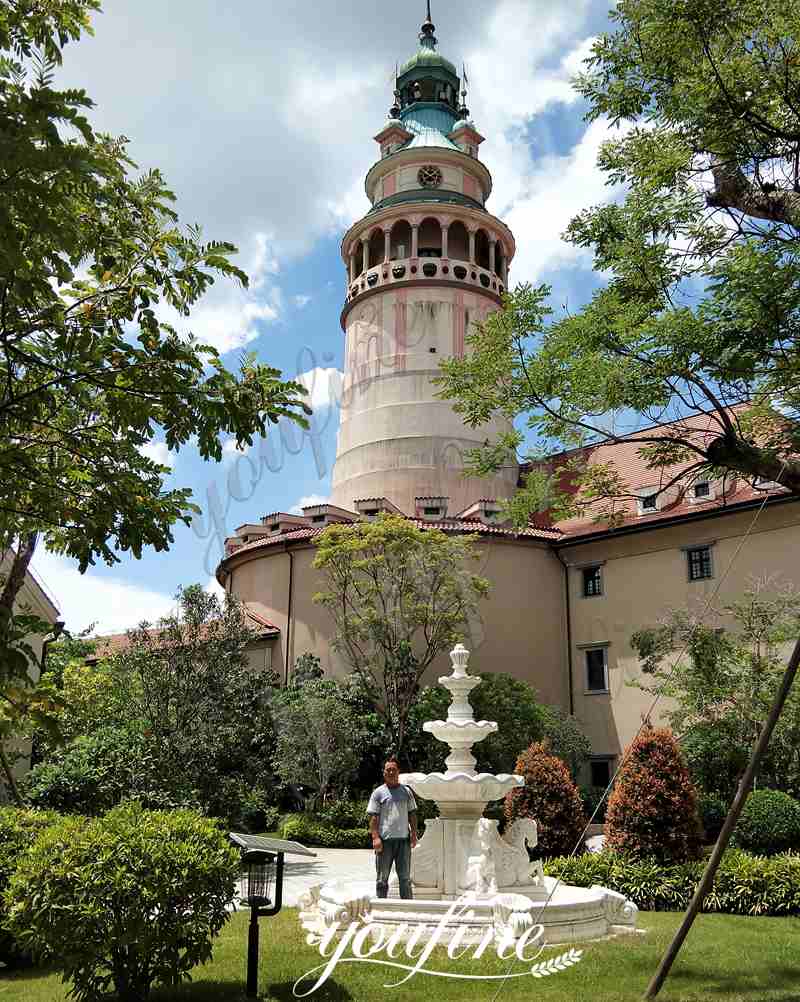 The marble fountain perfectly combines the delicate carvings of the marble with beauty of water features. Make your estate gleaming!