Poseidon Trevi fountain Details:
This grand Poseidon Trevi fountain is a large marble fountain. From four tall horses stepping on the waves, several conch-blowing scenes are vivid and vivid. What a shocking scene. Poseidon, the god of the sea, was sitting on the car with a shell base. And his clothes raised in the wind, leading these horses, very mighty. This is a majestic spot with a very good price. Besides, we can make any size Poseidon fountain according to your requirements.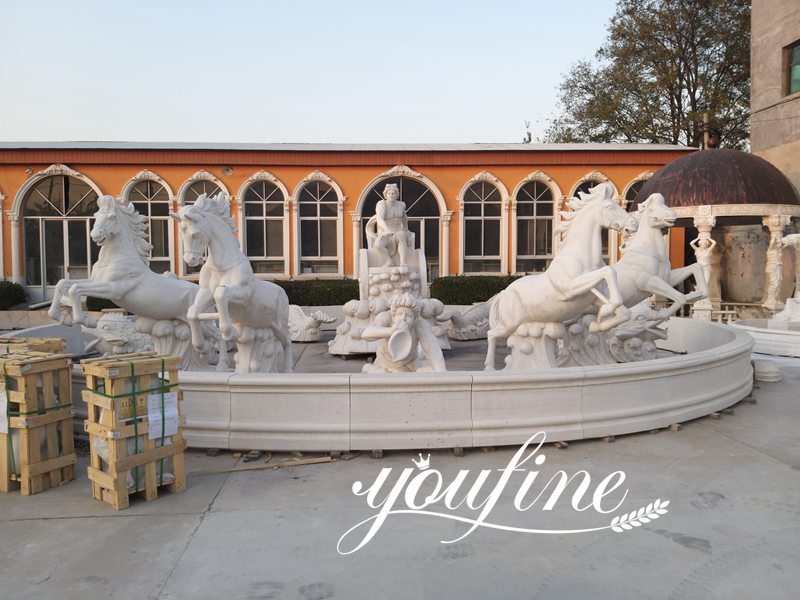 Material Selection:
We can customize this wonderful Poseidon fountain with 100% natural marble materials. For example, marble, sandstone, travertine, limestone, etc. They are all natural marbles and have very good collectable value. A marble fountain can put outside for a hundred years. For packaging, due to the special material of marble, a fumigated wooden crate is strictly used, with plastic film and foam inside. We also provide a fully sealed and ultimate packaging for this Poseidon fountain. Please contact us for details.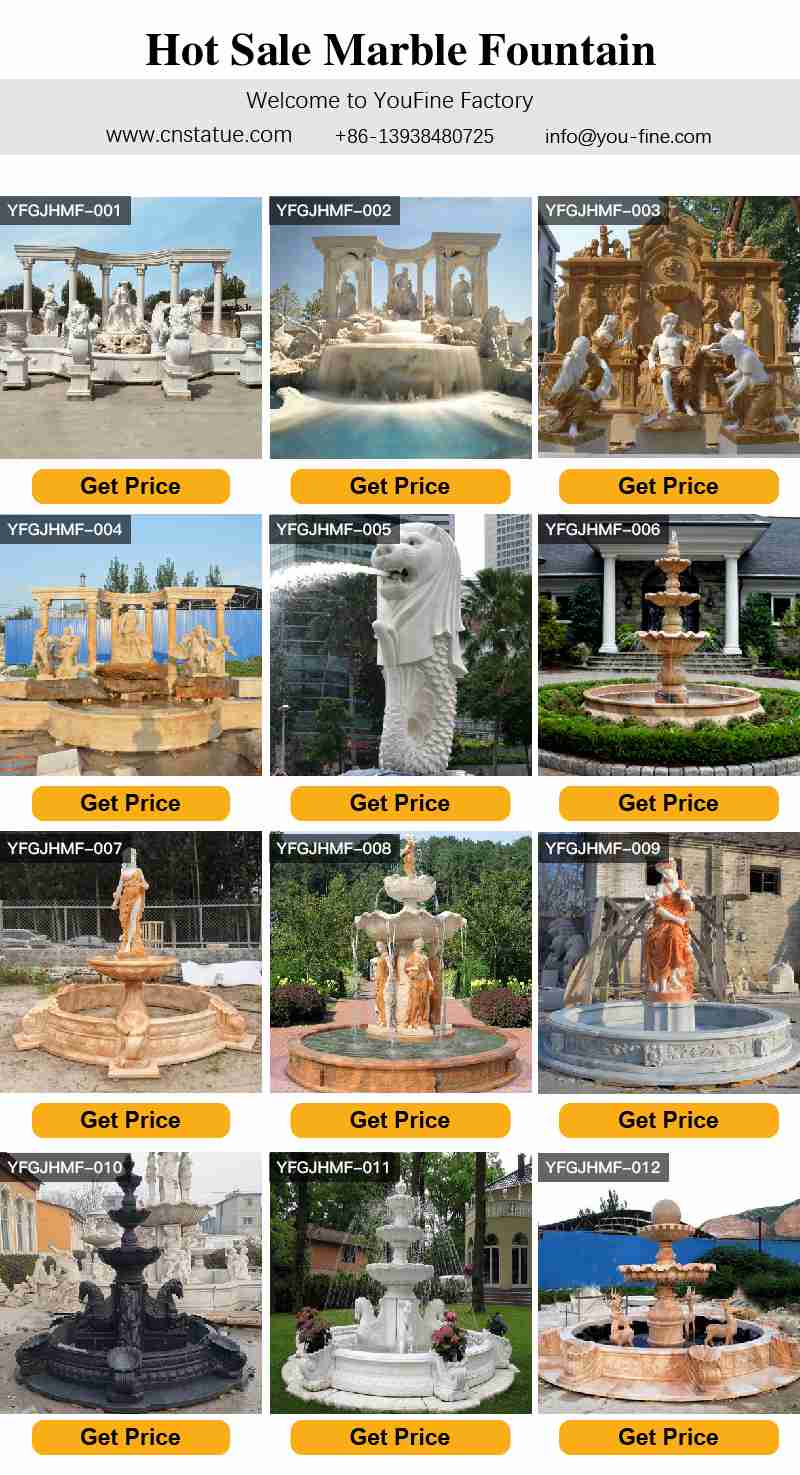 Hand Carved:
Technology: 100% hand-carved and 100% hand-polished. The exquisite Poseidon fountain is hand-carved marble by our talented carvers. From a complete marble block to the final detailed portrait, very high technology is required. For each order, we will show you the production photos, and then you will know how your exquisite Poseidon fountain is carved. You can also visit our factory and experience the magic of marble carving.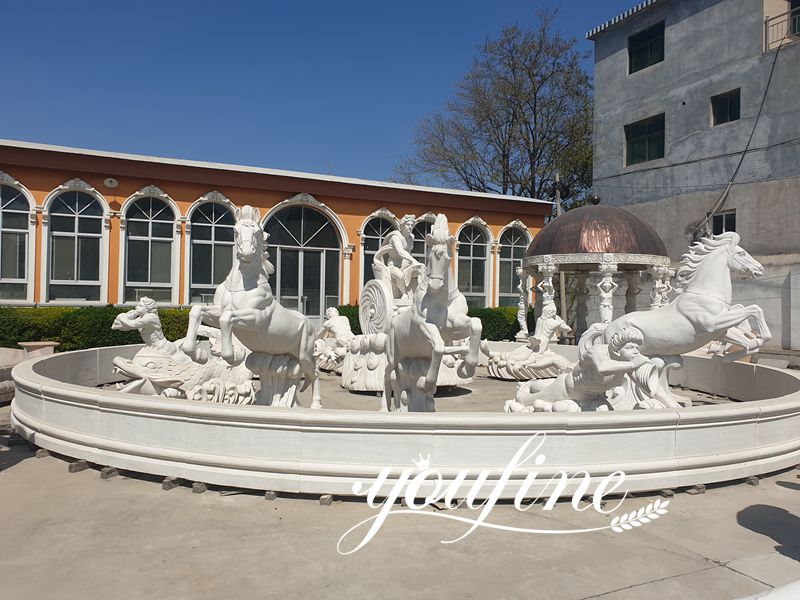 Power and Strength:
You Fine has over 35 years experience of making a garden water marble fountain. And there are also thousands of successful cases for your reference. Choosing You Fine will not only make people feel the exquisite work of art but also enhance the artistic sense of the outdoor environment.
Superiority 1: Test water for free
Superiority 2: The packaging uses a three-centimeter template, which is strictly softened to avoid breaking
Superiority 3: Full Assurance covered
Superiority 4: Assured high-quality service