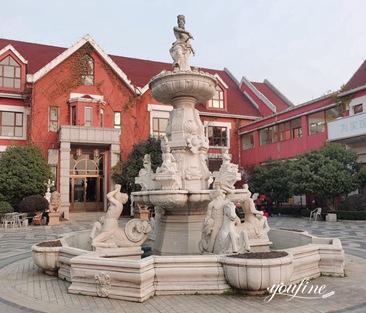 Luxury Marble Water Fountain for Garden for Sale MOKK-864
This is a highly gorgeous hand-carved marble water fountain. This fountain is decorated with many statues of animals and figures, and it is a truly unique sculpture. We are the supplier of marble fountain, you can get the best price.
Item No: MOKK-864
Size: Customized Size
Material: Natural Marble
Insurance: Cover all the risk
Package: Strong Wooden Case
Advantage: Factory Direct;Door to Door Delivery
Color: Pure white&red marble or customized
Technique: Art-quality Hand Carved, Polished
Payment: T/T, Credit, Western Union, Money gram,PayPal
Marble Water Fountain Introduction:
This highly gorgeous marble water fountain is very charming, it has many beautiful and exquisite decorations on it. We can see that this fountain is a multi-layered fountain with many decorative statues on each floor. And these statues have different shapes and features on each floor, which is a stunning fountain. Such a fountain is very suitable for the decoration of some villas, manors and some parks and squares.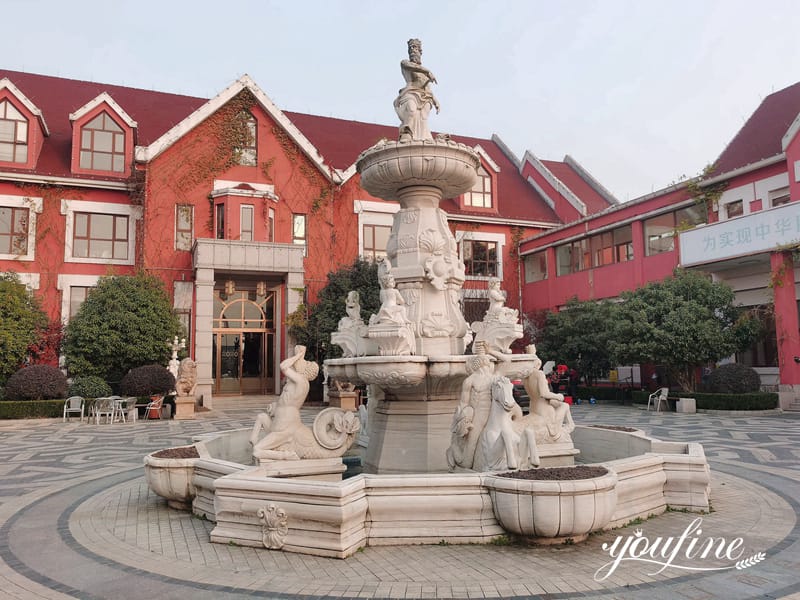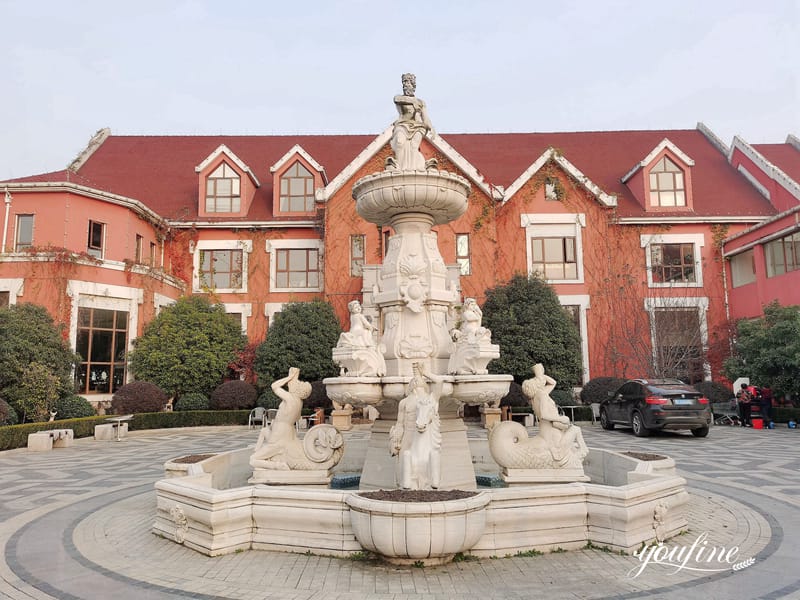 More Details:
The statues on each floor of this exquisite marble water fountain are very delicate and the details are perfect. We can see that the decorations of this fountain have been treated very carefully. Whether it is a large statue or a small decoration on the surface of the fountain, it is all very beautiful. YouFine never overlooks any detail when making marble fountains. Because we firmly believe that only perfect details can form a very delicate fountain.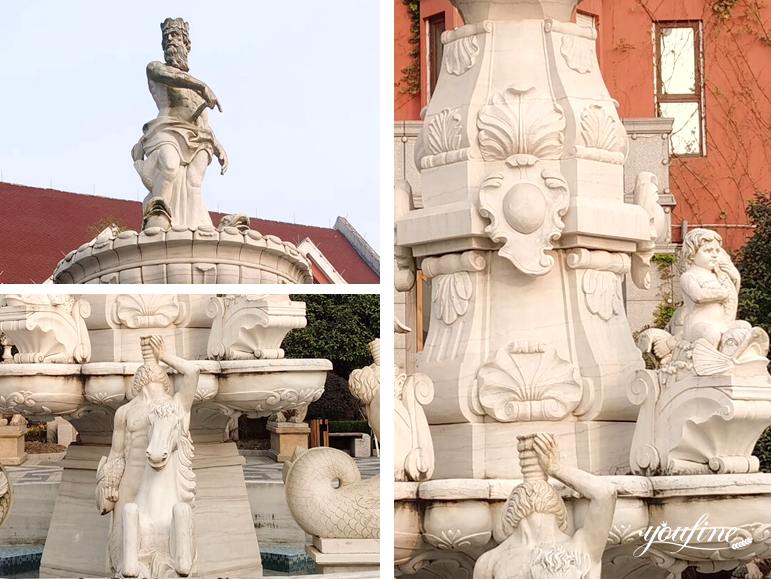 Why Choose YouFine:
This marble fountain is made of high-quality natural marble, and we can guarantee 100% real materials. Every decoration on this fountain is hand-carved by our artist bit by bit. Our artists are all ancestral carving techniques learned from childhood, and their techniques are the essence of thousands of years of sculpture cultural heritage. So they can engrave every detail vividly and detailed. In addition, the polishing of the surface of our fountain is also purely manual.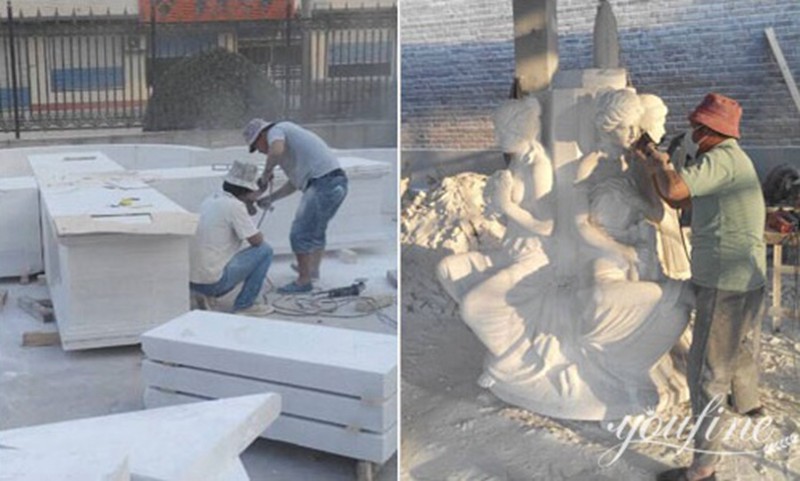 YouFine is a professional marble fountain supplier, our factory has many types of marble fountains for you to choose from. And our team is very professional and mature. So we can not only provide you with existing designs, but we can also design a fountain for you. And the fountain would according to your preferences and imagine. Our design team is also very professional, and the marble horse fountain they designed is very popular and has been imitated by other factories.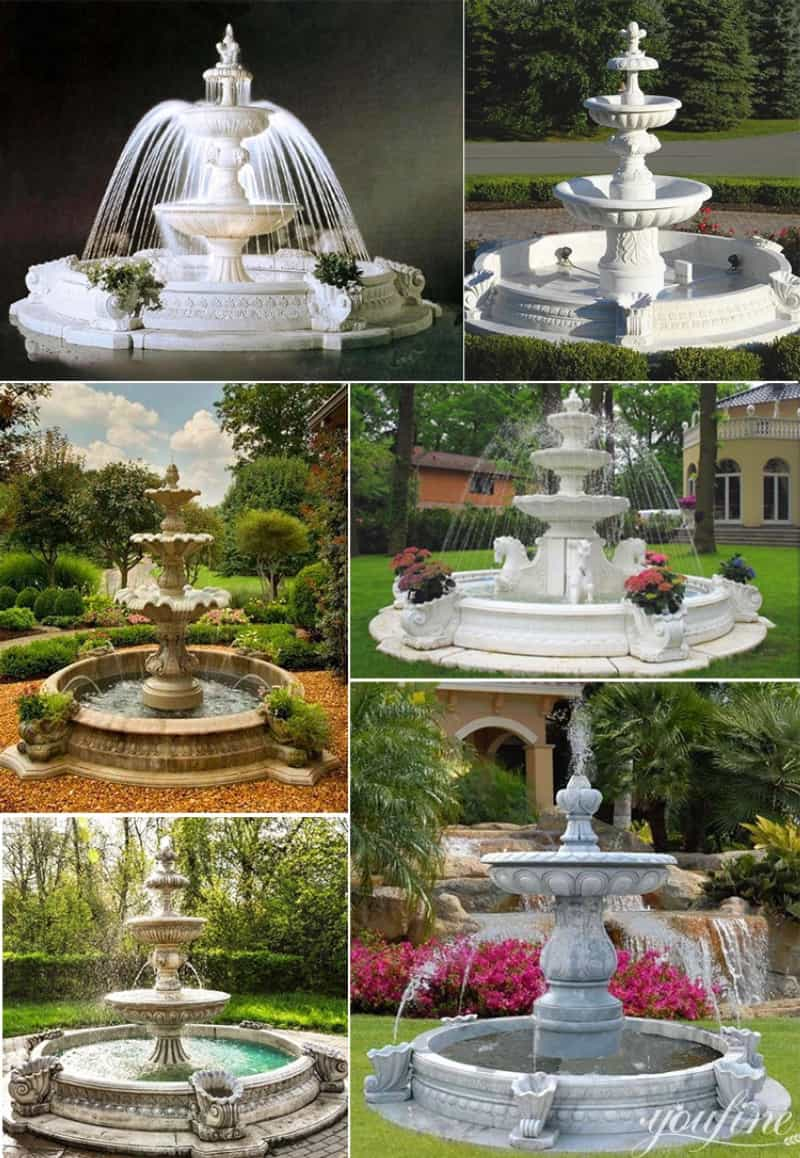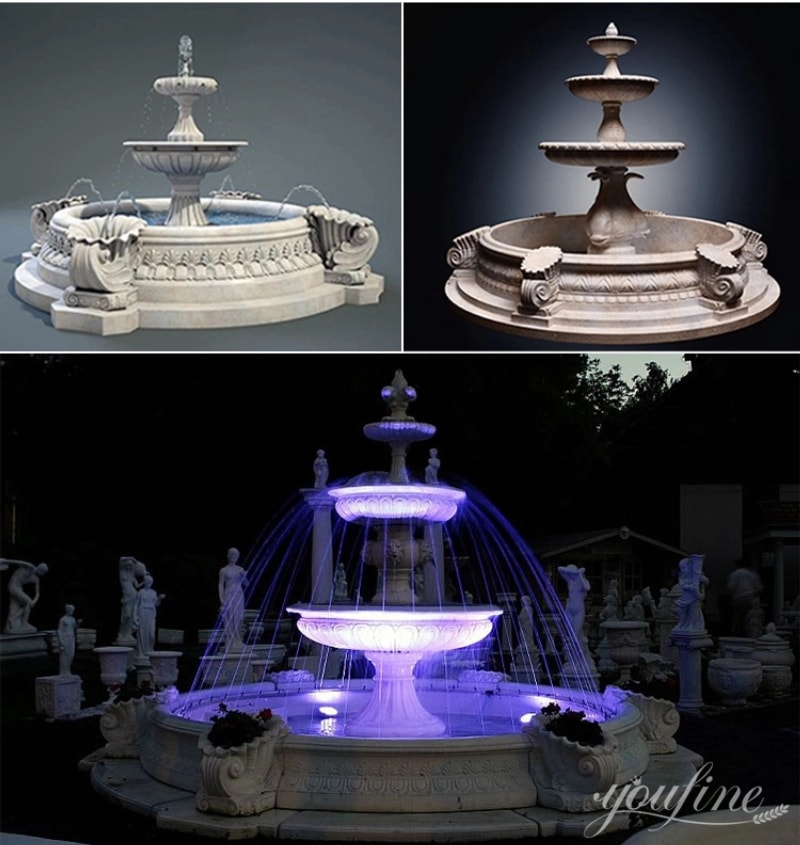 YouFine is a fountain supplier, so we could provide you with a favorable price and the best quality. We can guarantee that the fountain you buy at YouFine is definitely the most cost-effective. YouFine's marble water fountains are beautifully made and of high quality. If you like it, you can contact us at any time.