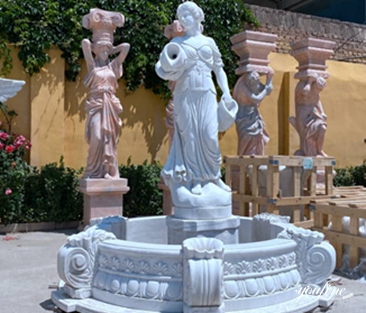 Marble Outdoor Water Statue Fountain from Factory Supply MOKK-852
This marble outdoor water statue fountain is very delicate, very suitable for the water decoration of the garden. When we make this fountain, we use high-quality natural marble as the raw material, which is of high quality. If you need a fountain like this, you can contact You Fine at any time.
Item No: MOKK-852
Size: Customized You Want
Material: Natural Marble
Package: Strong Wooden Crate
Superiority 1: Cover Full Insurance
Superiority 2: Foundry Supplying Directly
Superiority 3: 30 Years Quality Guarantee
Advantage: Offer Installation Videos and Instructions
Outdoor Water Statue Fountain Introduction:
This marble outdoor water statue fountain is a very beautiful fountain. The main body of this fountain is a figure statue and a pool. This fountain is small but very delicate. The sculptures of the characters are lifelike, the folds of the clothes and the shapes of the characters are very natural and vivid, without the slightest sense of rigidity. The pool is not a simple bowl but is carved with many exquisite ornaments. So the whole fountain looks very charming.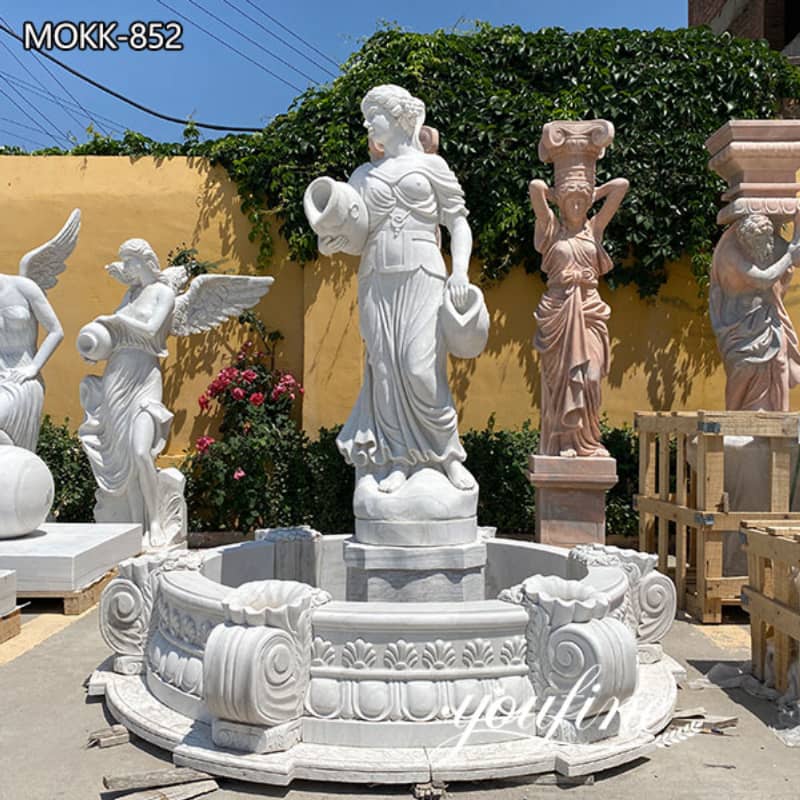 Use Natural Marble:
This marble outdoor water statue fountain is made of high-quality marble. YouFine uses natural A-grade stone, which does not cut corners when making it. The color of the fountain is the color of natural stone, not painted or painted. Restore the true colors. The natural color of the stone may not be as pure and beautiful as other colors, but it is a gift from nature and the most natural and beautiful color. This color can stand the test of time.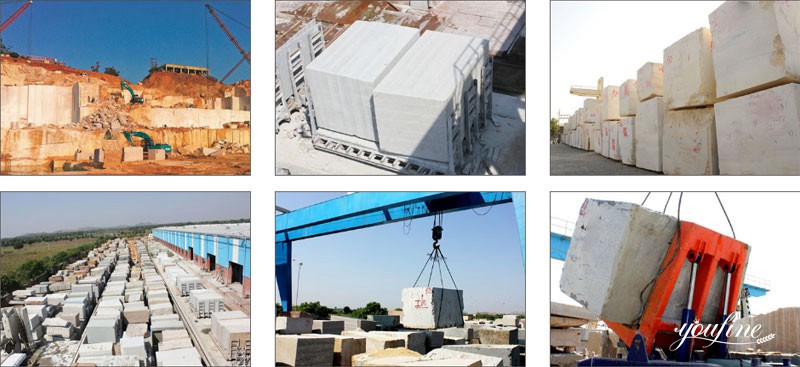 Professional Craftsmanship:
You Fine's marble fountain is exquisitely crafted and has meticulous ornaments. The decorations on the fountain and the details of the figure statues are all deep-carved by hand. The ornaments are not only exquisite, but carved very deep, which can withstand wear. This is because the marble carving masters of You Fine have decades of experience, and their skills are adept and exquisite. So all the carved details on this fountain can stand the test.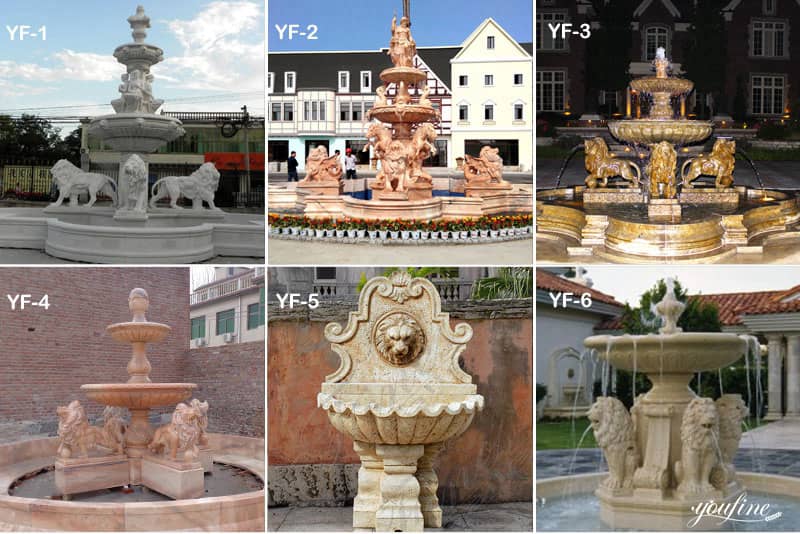 More Choose to You:
The fountains of the YouFine factory have a wide range of types and styles. There are exquisite, simple, character fountains, and animal fountains. There are also various materials in terms of materials. Not only the styles are rich, but there are also many colors, so you can have many choices. In addition to some existing designs, YouFine can also design your own fountain specifically for you according to your needs.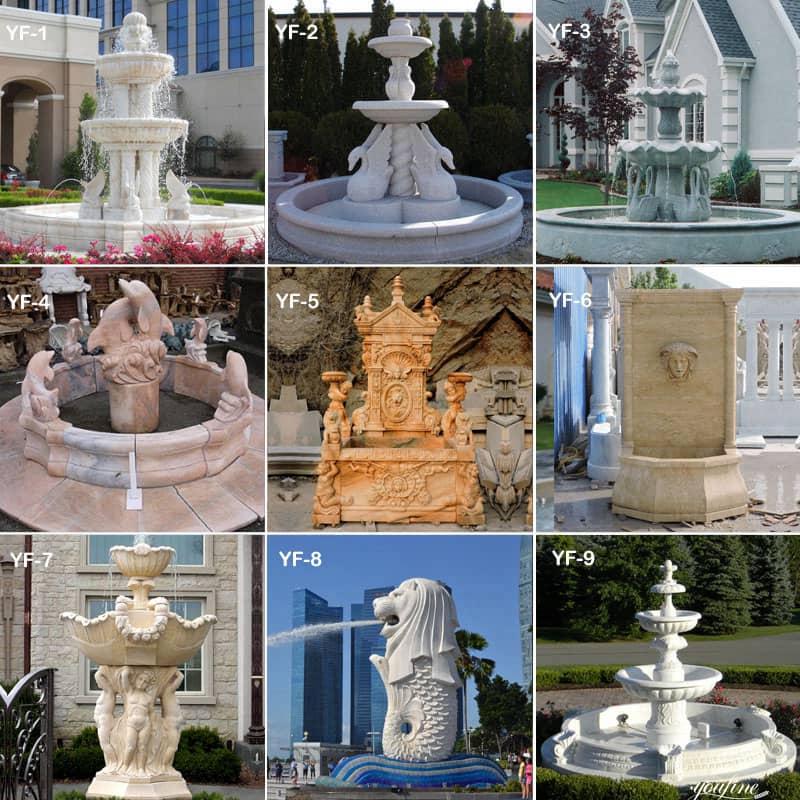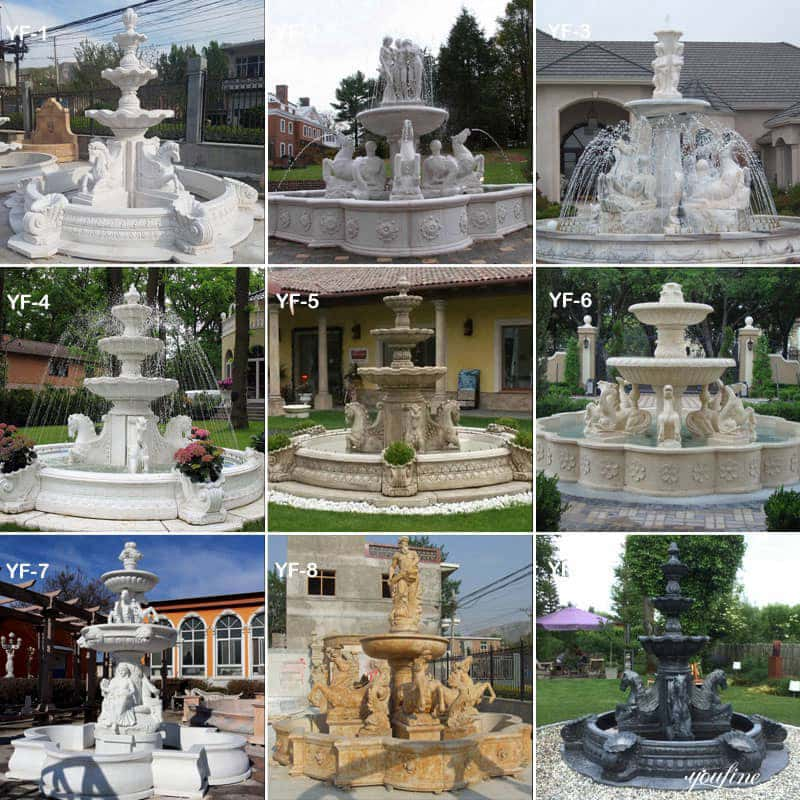 YouFine has been focusing on the production of high-end fountains. If you need a high-end exquisite outdoor water fountain, you will not be disappointed if you choose to cooperate with You Fine.