Marble Lion Fountain Details:
This marble lion fountain is 12 feet in diameter and has 4 lion sculptures facing different sides. On the pillars of the fountain, there are also detailed crane sculptures, and there are some marble lion head sculptures on the edge of the bowl. The water can flow down and flow into the large basin.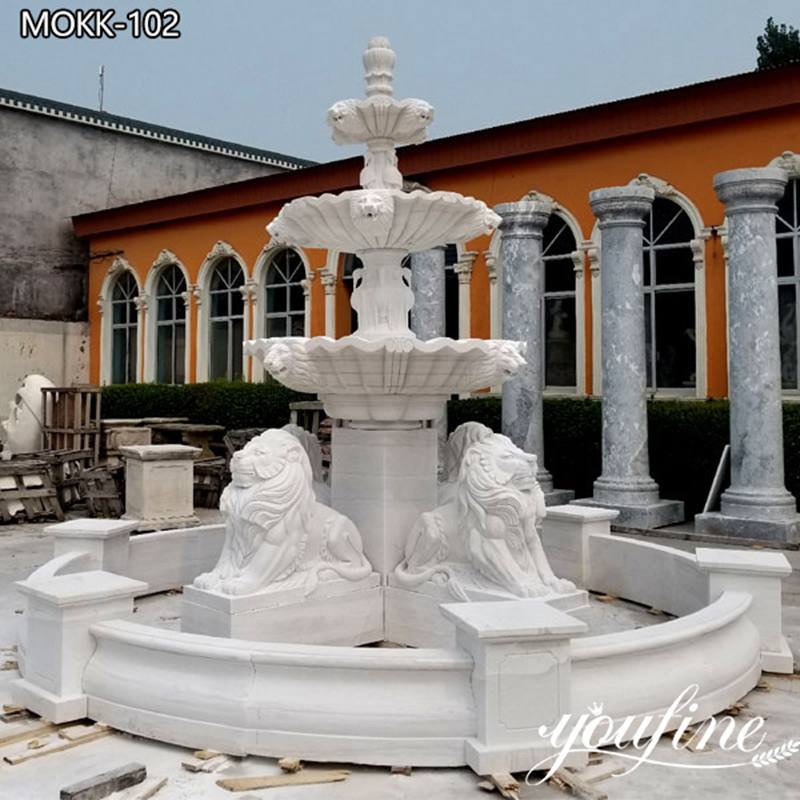 This marble lion fountain with a lion sculpture is a classic design we previously designed for a British client who ordered this for their hotel and driveway center. They like our fountain very much and say that this fountain is a very attractive place, and many customers take photos with this fountain. Customers are very satisfied with our quality and hope to have more cooperation in the future.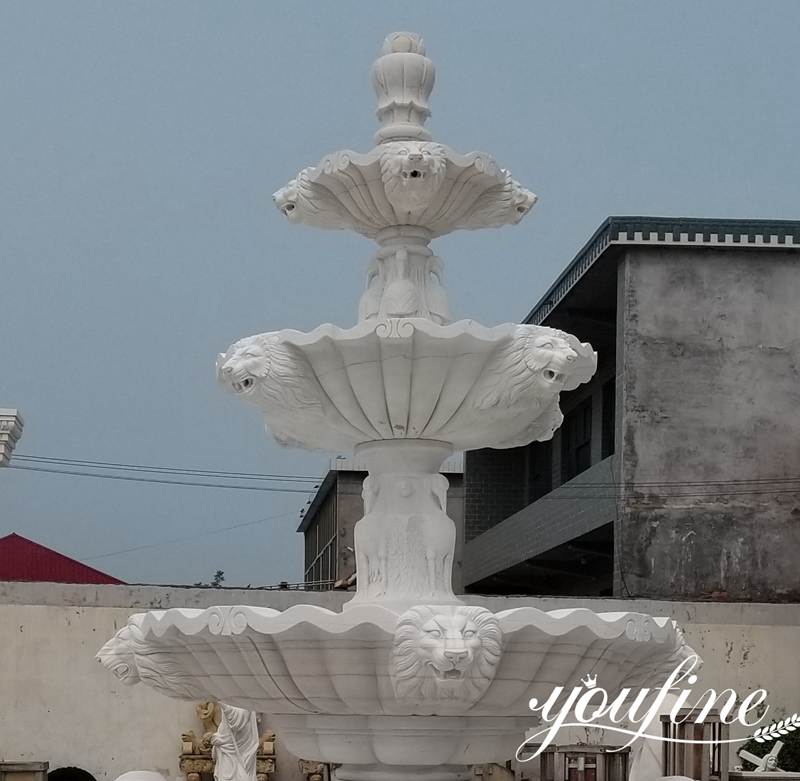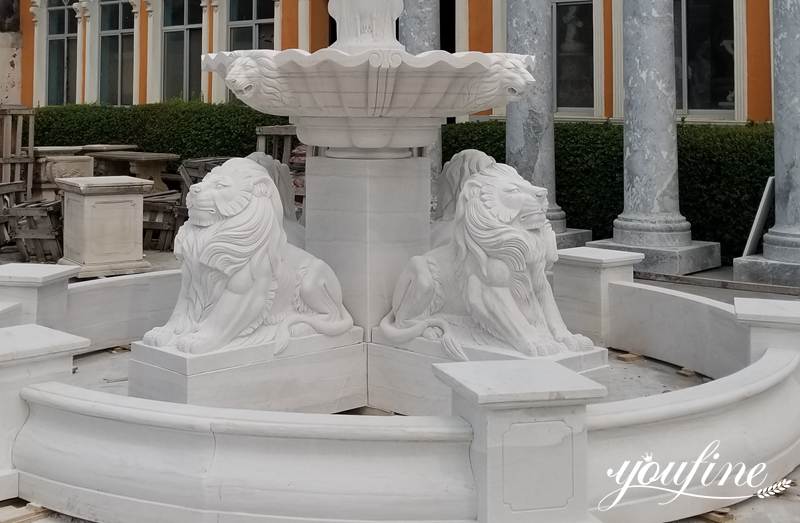 More Designs of Marble Fountains:
In addition to the design of these marble fountains with lion sculptures, we also designed another design for the marble lion fountain, such as a diameter of 9 meters and a smaller size. In addition to the lion fountain, we also have a simple design, a character fountain, and a wall fountain. If you have a design picture you like, please provide us with the picture, and we would carve this fountain according to the picture you like.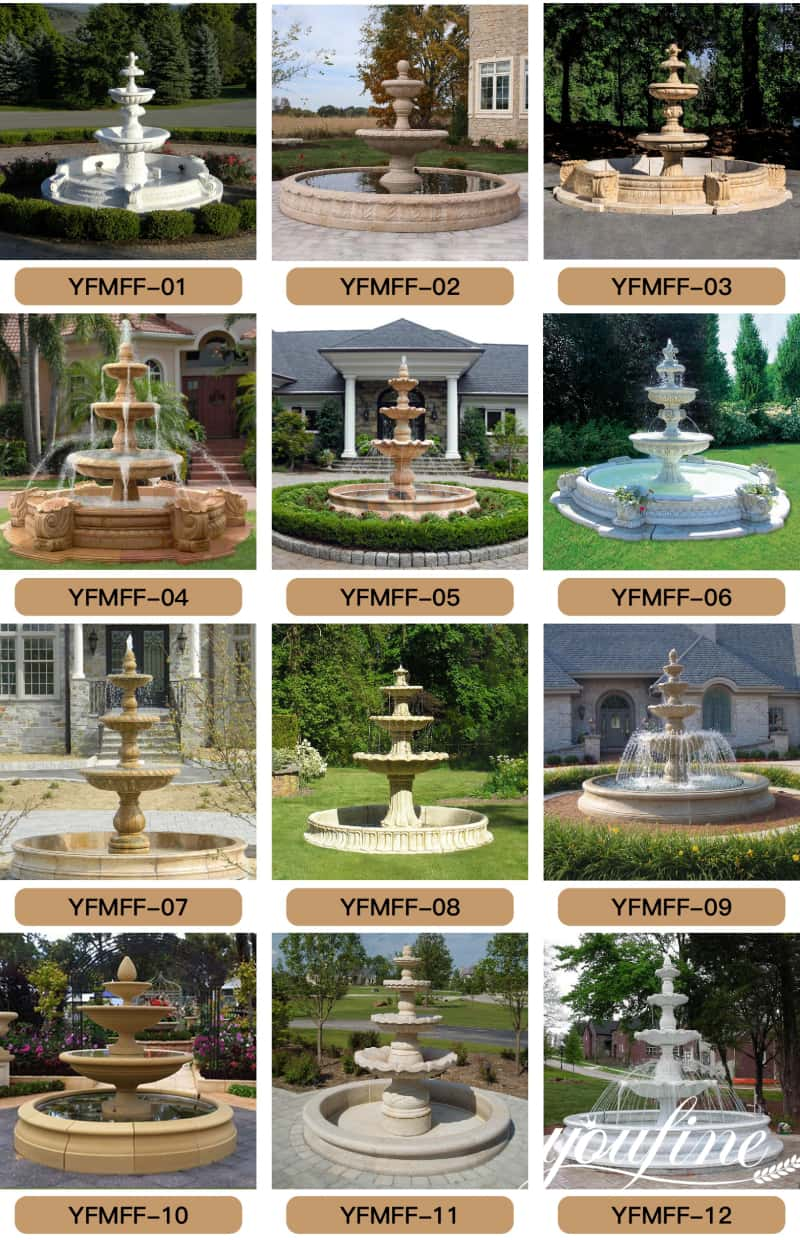 Professional Service:
As a professional factory engaged in marble carving for nearly 40 years, the marble fountain is a hot-selling product. We have professional artists to carve the marble fountain. In the process, we will update the picture. After the carving is completed, we will install it in our factory, take photos and video to the customer for confirmation, and test the water in our factory, and send the hose of the fountain free of charge.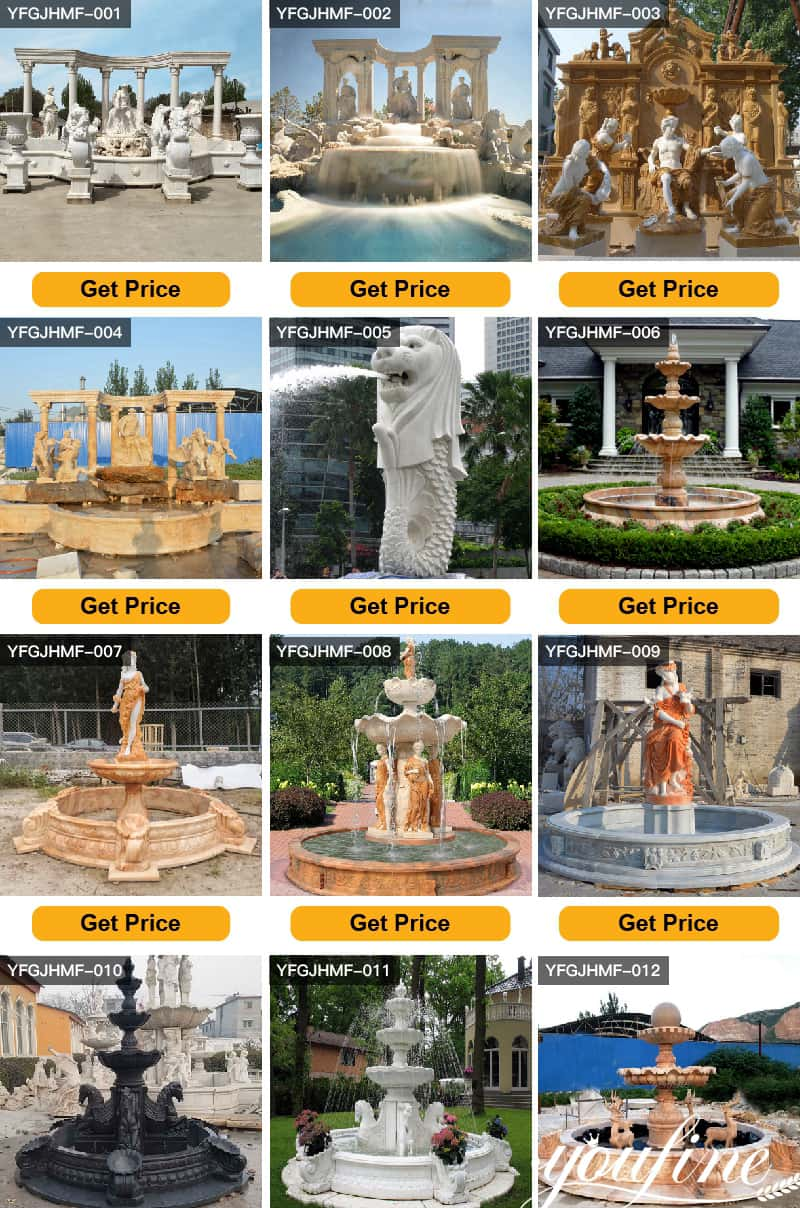 Therefore, if you want to buy high-quality lion sculpture marble fountains, Youfeng will be your best choice. You can contact us at any time, and we will provide you with more detailed information and the best discounts.