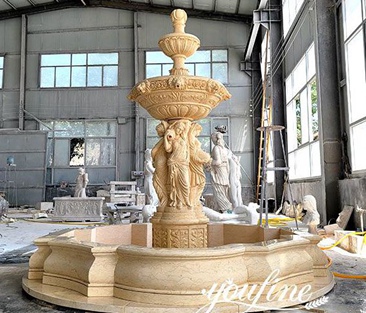 Natural Egyptian Beige Marble Fountain for Sale MOKK-866
This marble fountain comes from the factory direct and the price is very beautiful. And this fountain is made of Egyptian beige marble with attractive color and high quality, it is a good choice for you to buy fountain.
Item No: MOKK-866
Size: Customized Size
Material: Natural Marble
Insurance: Cover all the risk
Package: Strong Wooden Case
Advantage: Factory Direct;Door to Door Delivery
Color: Pure white&red marble or customized
Technique: Art-quality Hand Carved, Polished
Payment: T/T, Credit, Western Union, Money gram,PayPal
Marble Fountain Introduction:
We can see that this marble fountain has a very attractive color. This color comes from its material, natural Egyptian beige marble. So this color is very close to nature, placed outdoors as a decoration can be very well integrated with the surrounding environment, not at all abrupt. And natural marble is a gift from nature to mankind, is a non-renewable resource. So such a fountain has a very good collection value.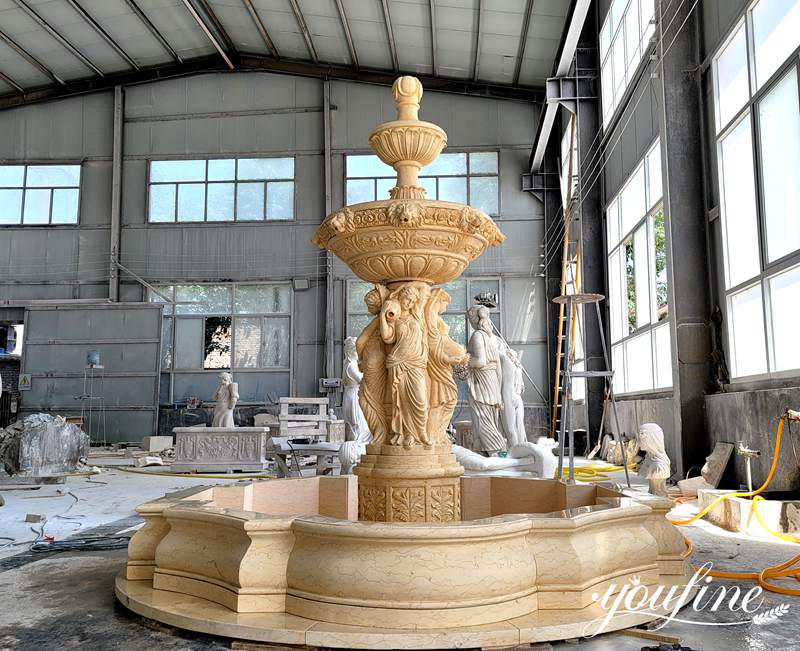 Exquisite Details:
We can see that each layer on this marble fountain has a different decoration. But the decoration of each layer is very perfect. The carefully carved marble has an innate charm that attracts people's attention. Every detail on this fountain is hand-carved by YouFine's artists. YouFine's sculptors are the top masters in the marble carving industry. And with more than a decade of carving experience,  so they can carve the most perfect sculpture for you.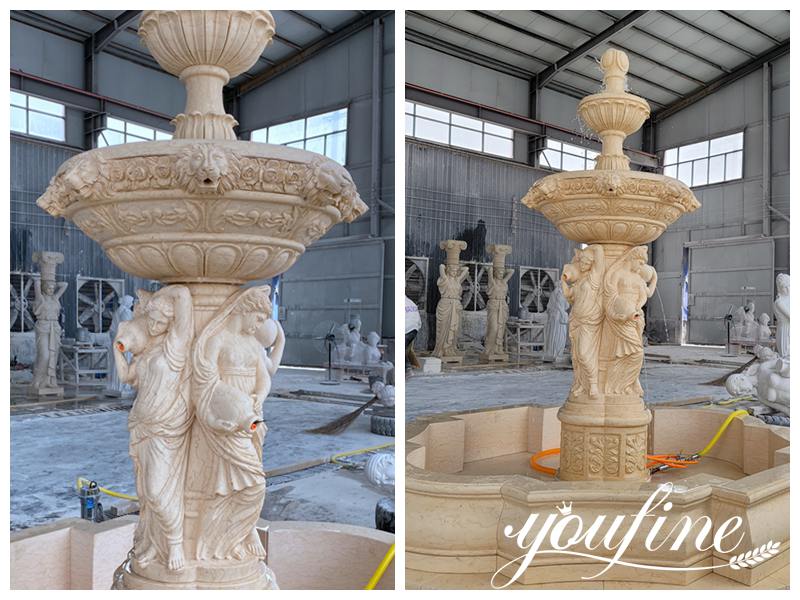 Giving You a Variety of Options:
YouFine was established in the last century, and we have a mature system of making marble carving artworks. We can offer you a variety of services. If you want to have a unique fountain, we can customize a sculpture for you according to your needs. If you don't want to wait too long, you can choose from our stock showroom of completed fountains. At YouFine, you can have a variety of choices. At the same time, we will do our best to meet your needs.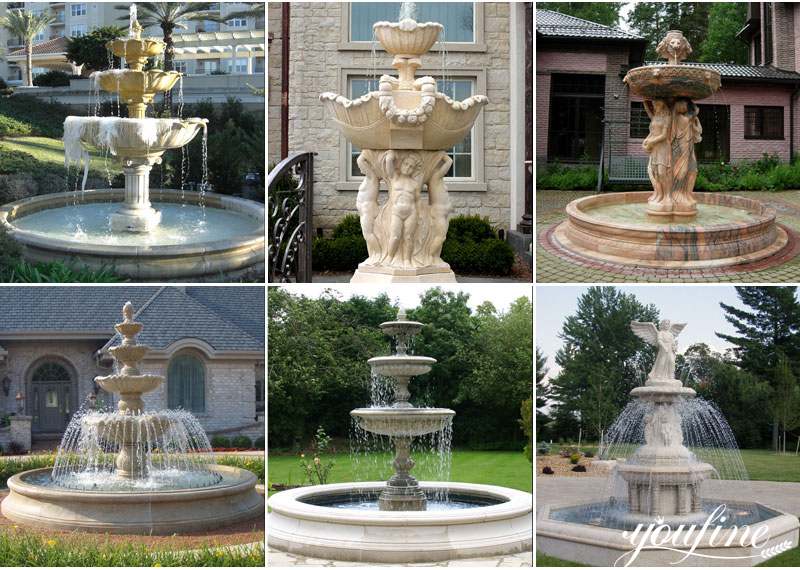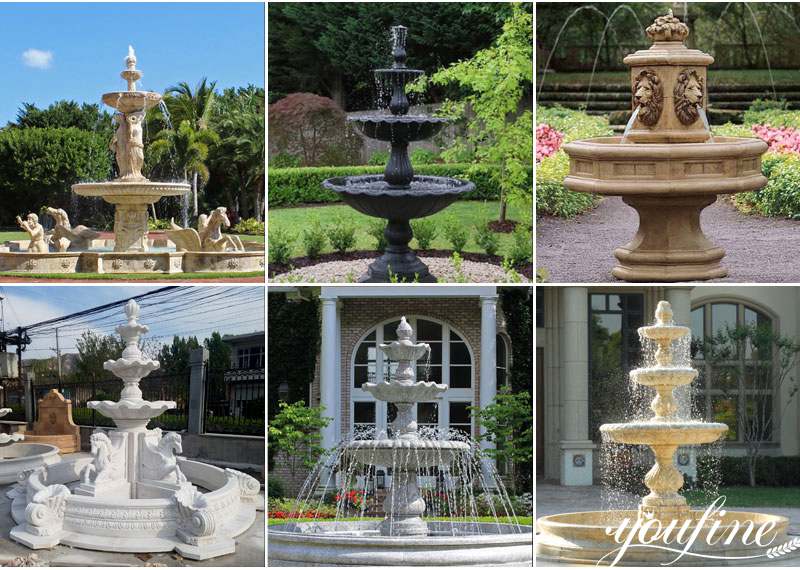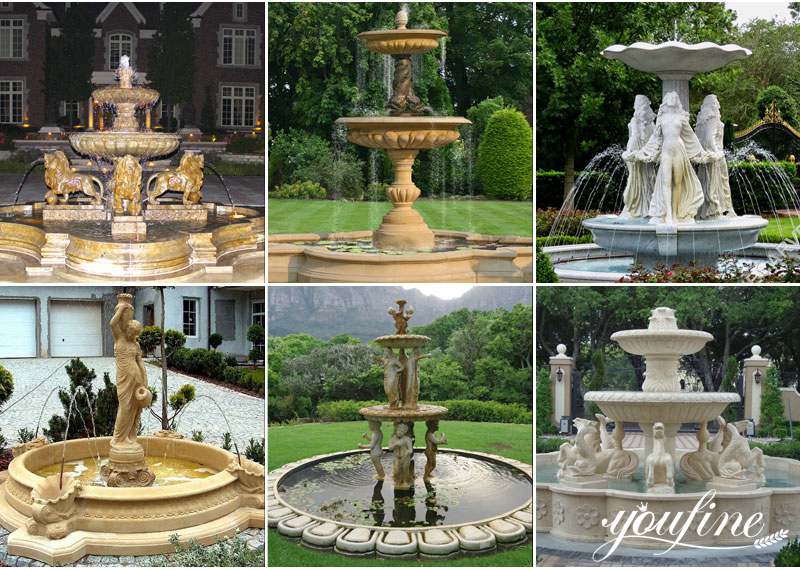 Transport and Packaging:
The transportation of the fountain is also the most critical part of the fountain order. YouFine has been exported for many years, and our products are also exported all over the world. So we have a wealth of overseas transportation experience and professional packaging technology. In addition, we will also purchase full insurance for each fountain to protect the rights and interests of our customers to the greatest extent. So what are you still hesitating?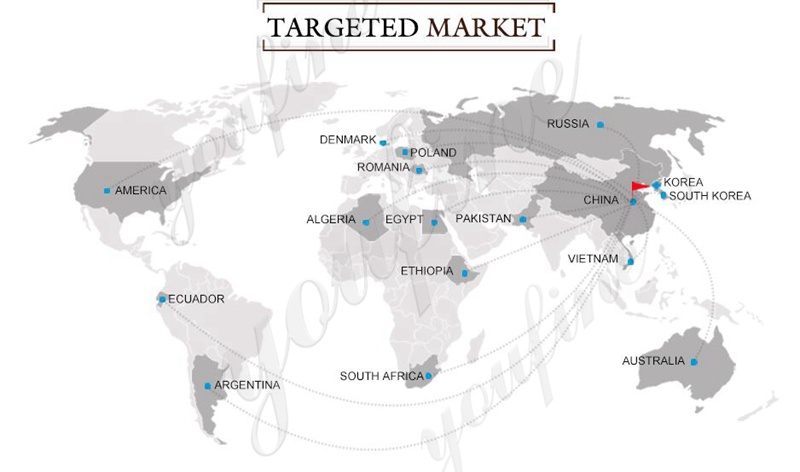 If you like this marble fountain, or you have some other needs, you can contact YouFine at any time. We look forward to good cooperation with you.