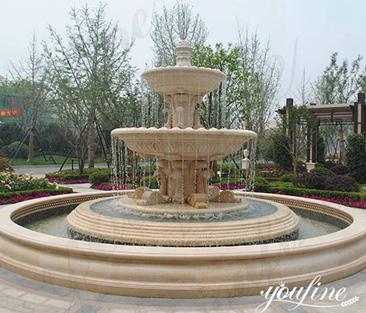 Natural Marble Water Fountain for Garden for Sale MOKK-551
This natural marble water fountain uses high-quality Egyptian beige marble as the raw material, with beautiful colors and high quality. Such a fountain is a good choice for you to buy. If you are looking for a unique marble fountain, YouFine can provide you with the best choice.
Item No: MOKK-551
Size: Customized Size
Material: Natural Marble
Insurance: Cover all the risk
Package: Strong Wooden Case
Advantage: Factory Direct; Door to Door Delivery
Color: Pure white&red marble or customized
Technique: Art-quality Hand Carved, Polished
Payment: T/T, Credit, Western Union, Money gram,PayPal
Marble Water Fountain Introduction:
This natural marble water fountain uses high-quality Egyptian beige marble as the raw material, with beautiful colors and high quality. We can see that this fountain is multi-layered, and there are unique decorations on each floor. Every detail on the fountain has been processed perfectly and meticulously. As a result, this fountain looks very textured and advanced. Buying such a fountain will show your unique taste.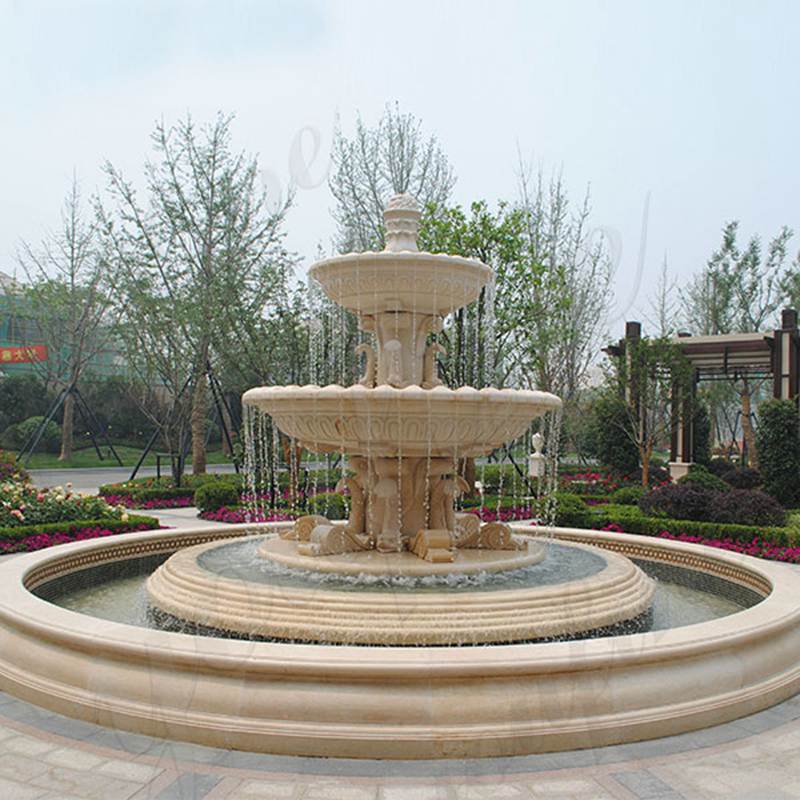 Natural Stone Advantages:
The color of this marble water fountain is a very natural and beautiful yellow. Why the yellow color of this fountain looks very textured? Because this color comes from the primary color of marble and is pure natural. Unlike some of the colors on the market that were sprayed up later, this color is a gift from nature. Therefore, such a fountain is very suitable as a garden decoration, it can be well integrated with the surrounding environment, and it can also improve the overall level of your garden.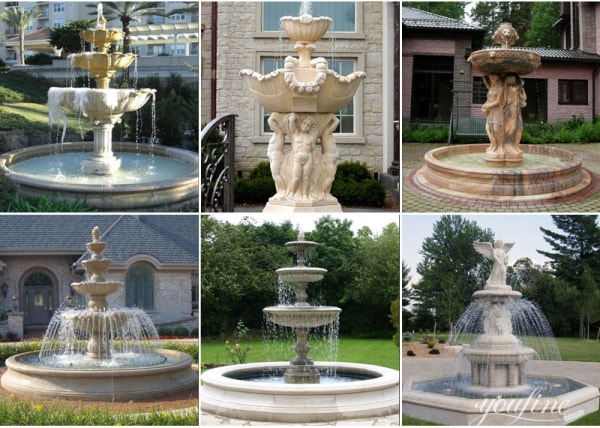 Why Choose YouFine:
YouFine is a very professional garden art decoration manufacturer. We can provide you with all kinds of unique marble fountains. Whether you like a simple fountain, a water ball, or a portrait fountain. We can customize all kinds of fountains for you. We can also modify some details of some existing designs according to your ideas to make this fountain more in line with your requirements.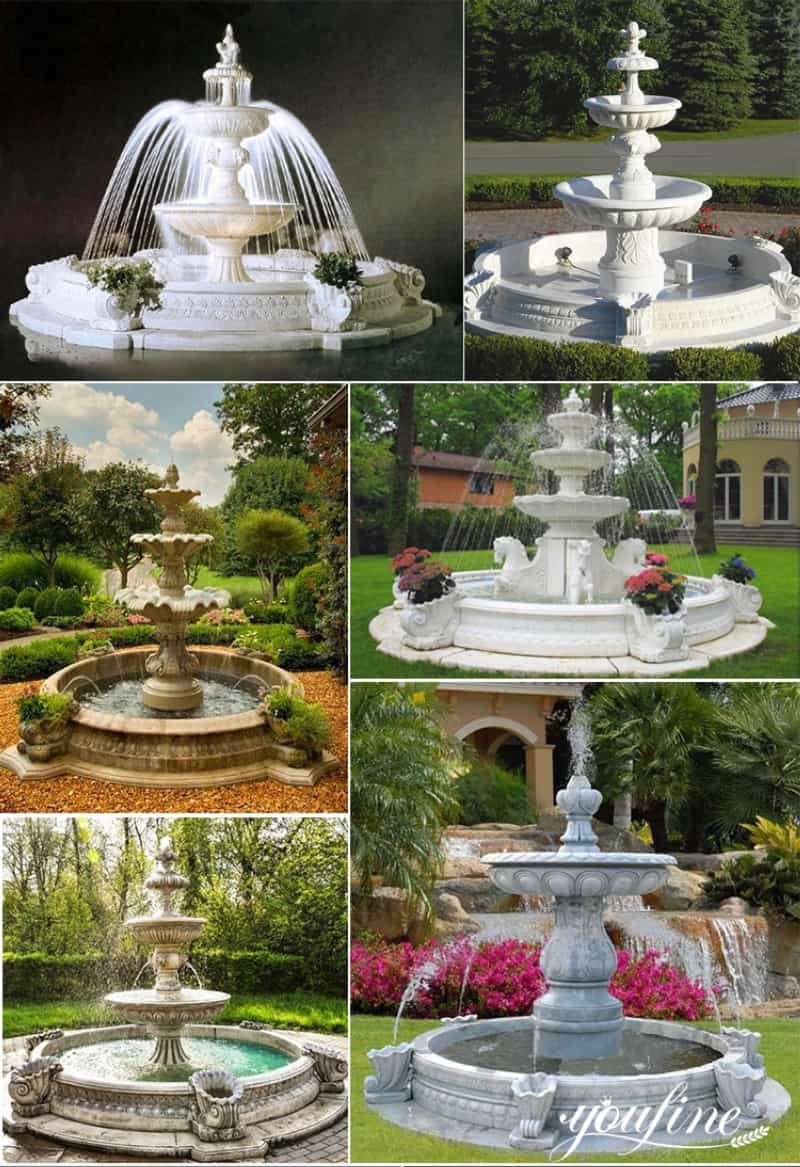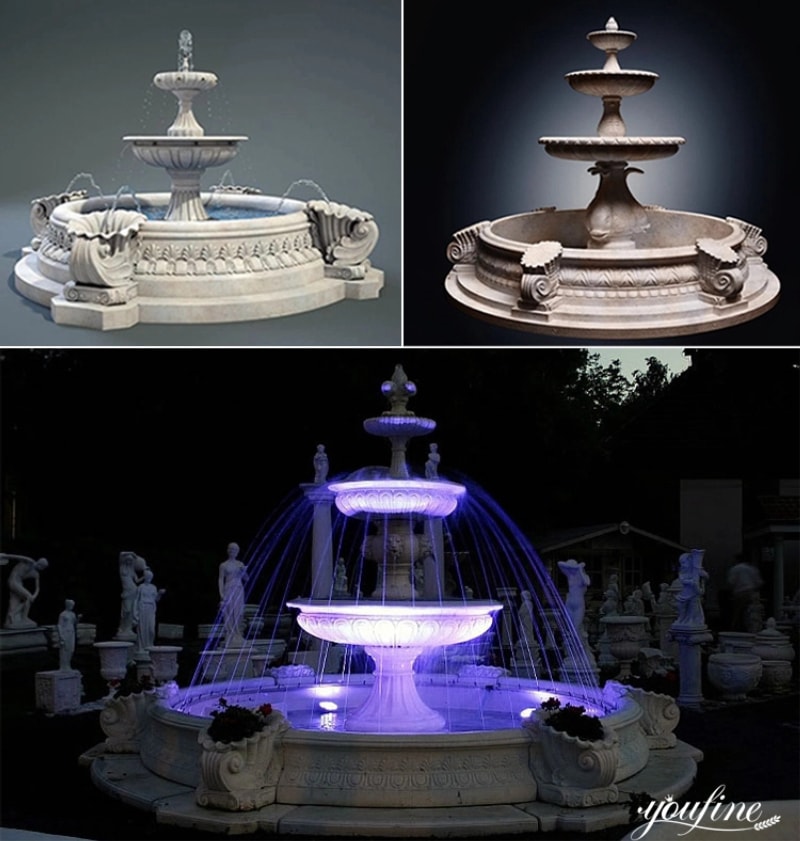 After the fountain is finished, YouFine will first install the fountain and then test the water. In this process, we will check every detail and every corner of the fountain, just to ensure that the fountain can run perfectly when it reaches you. And we will give you the hose for free when testing the water. You don't have to worry about installation issues. We will provide you with installation drawings, which are simple and easy to understand. In this way, you can successfully install your fountain quickly and well.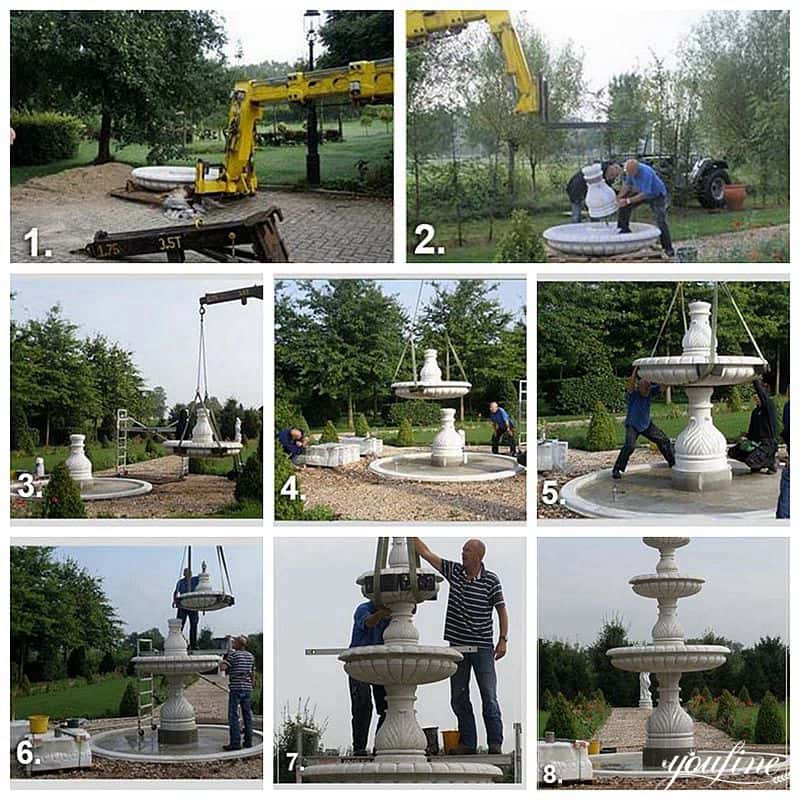 If you like this marble water fountain, or you have some other needs, you can contact us at any time.