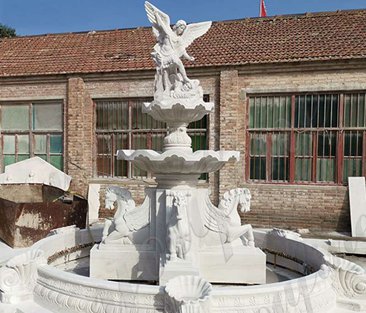 Natural White Marble Fountain Garden Decor for Sale MOKK-584
The natural white marble fountain will be the best decoration in your courtyard or garden. YouFine selects the finest stones and hires the descendants of Chinese imperial garden sculptors to sculpt carefully. If you are interested in this fountain, you can contact us at any time.
Item No: MOKK-584
Size: Customized Size
Material: Natural Marble
Insurance: Cover all the risk
Package: Strong Wooden Case
Advantage: Factory Direct; Door to Door Delivery
Color: Pure white&red marble or customized
Technique: Art-quality Hand Carved, Polished
Payment: T/T, Credit, Western Union, Money gram, PayPal
White Marble Fountain Introduction:
The natural white marble fountain will be the best decoration in your courtyard or garden. YouFine selects the finest stones and hires the descendants of Chinese imperial garden sculptors to sculpt carefully. So this fountain is gorgeous and exquisite, which can enhance the grade of your entire place and show your unique artistic taste. And YouFine is a factory direct sale, which can give you the best price and the best quality. If you are interested in this fountain, YouFine will be your best choice.
More Details:
There are many exquisite details on this white marble fountain. Each floor of this tiered fountain has different decorations. On the top is an angel sculpture. Every detail of the angel is very vivid and attractive. In the middle are some beautiful small decorations. Below are four carved lifelike horses. Each horse is very handsome, without a hint of stiffness. In addition to the decoration of the fountain core, there are also many gorgeous decorations around the fountain. It is these perfect details that combine to form such a gorgeous fountain.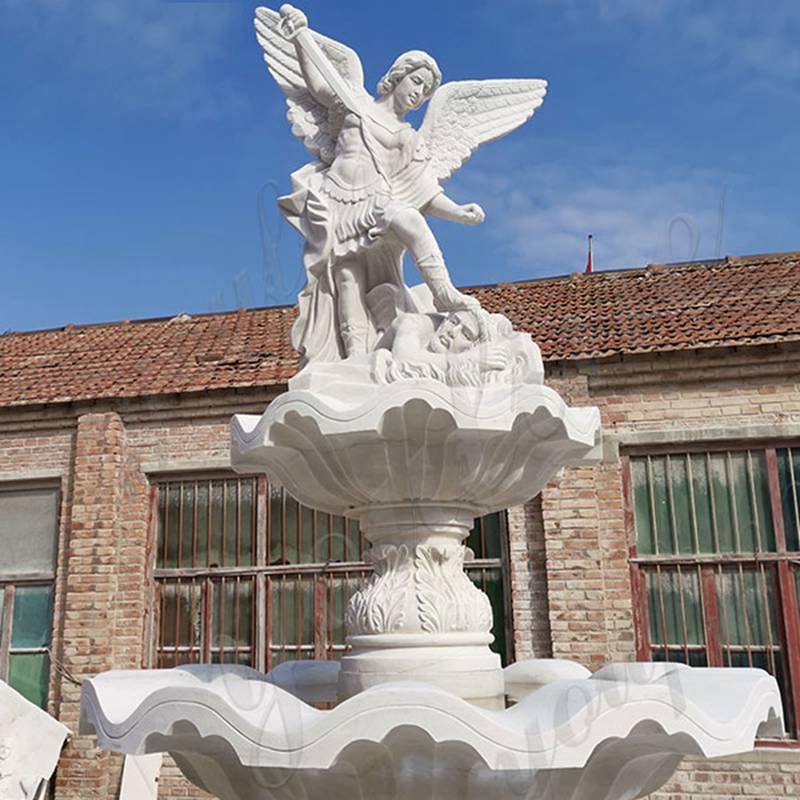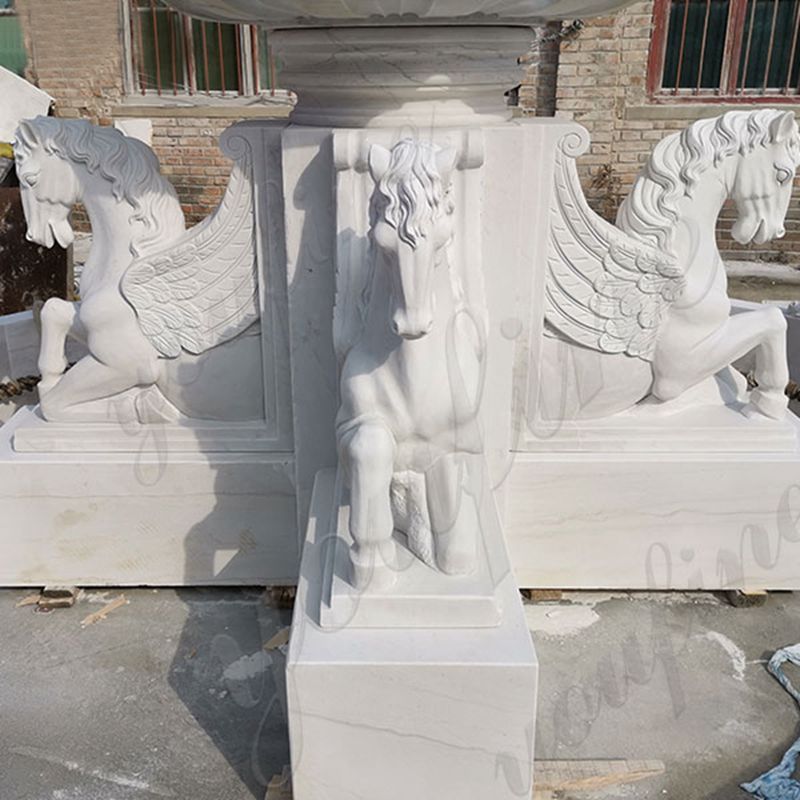 Hand-carved:
Every detail on this white marble fountain is hand-carved by our artist. Our artists are the descendants of sculptors in Chinese imperial gardens (Yuanmingyuan, Summer Palace, Forbidden City, etc.). They learned marble carving techniques since they were young, and their craftsmanship is the essence that has been passed down from generation to generation. So the carving of such a marble fountain is simply too easy for them. They can carve the most perfect marble carving artwork in the shortest time. Therefore, YouFine can promise to make a brand new fountain for you in the shortest time. In addition, there are a large number of fountains in stock in our factory for you to choose from, so you don't need to wait.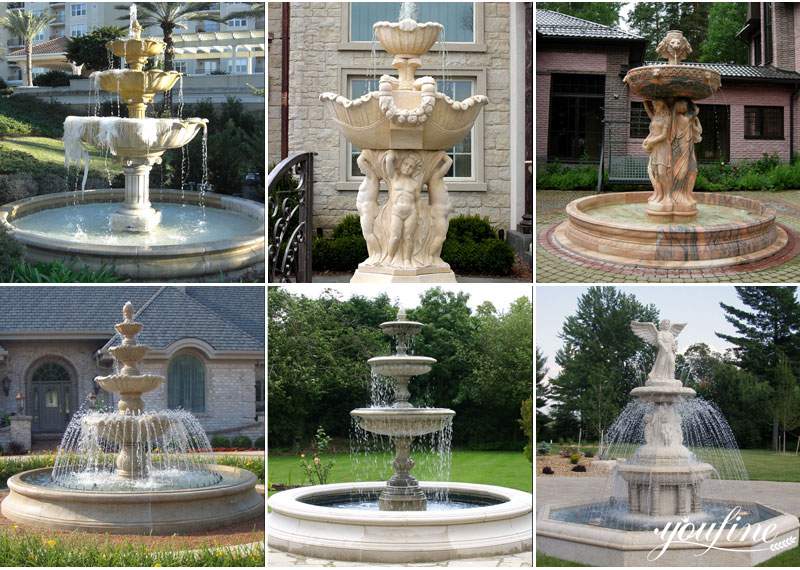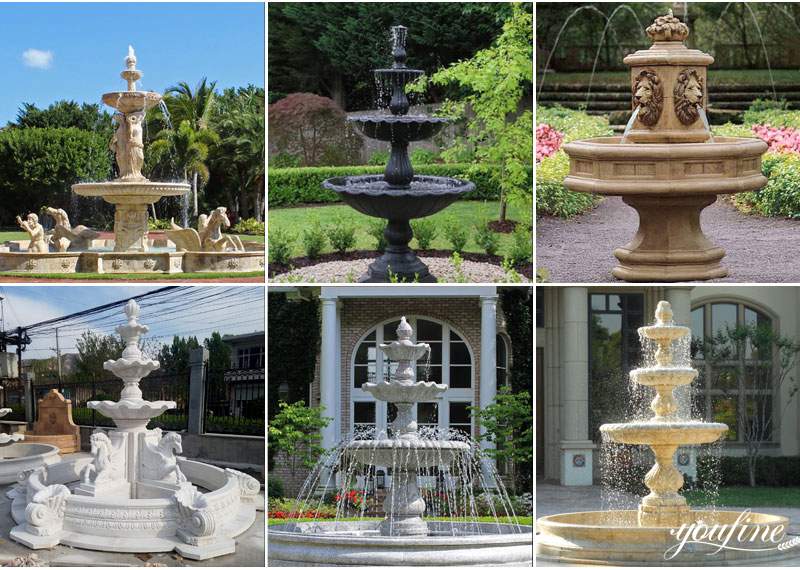 Natural Stone:
YouFine's marble carvings are made of natural stone. YouFine has very high requirements for product quality and has very strict quality control standards. Therefore, the quality of our sculptures has always been praised by customers. In terms of the material of the marble artwork, we carefully select the highest quality marble, each of which is a grade-A material. Marble is a non-renewable resource, a gift from nature, high-quality marble will become less and less. Therefore, marble products are value-preserving. The earlier you buy, the more cost-effective it.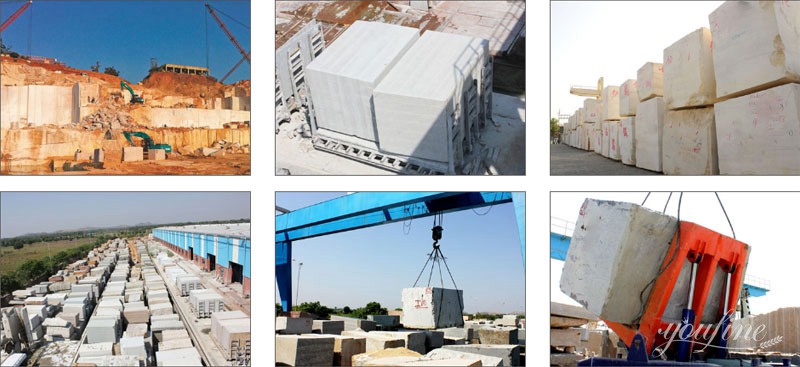 If you are looking for a beautiful fountain, YouFine will be your best choice.