Marble Water Fountain Introduction:
Although the appearance of this tiered marble water fountain is simple, it is very delicate. The top layer of it is a standing bird. Other places are some simple but exquisite ornaments. For this fountain, we use high-quality marble to make it. So the quality is absolutely superior. Because this fountain uses Henan yellow marble. Therefore, there will be some spots of Henan yellow marble itself on the decoration. This is not a stain, but a unique, natural beauty.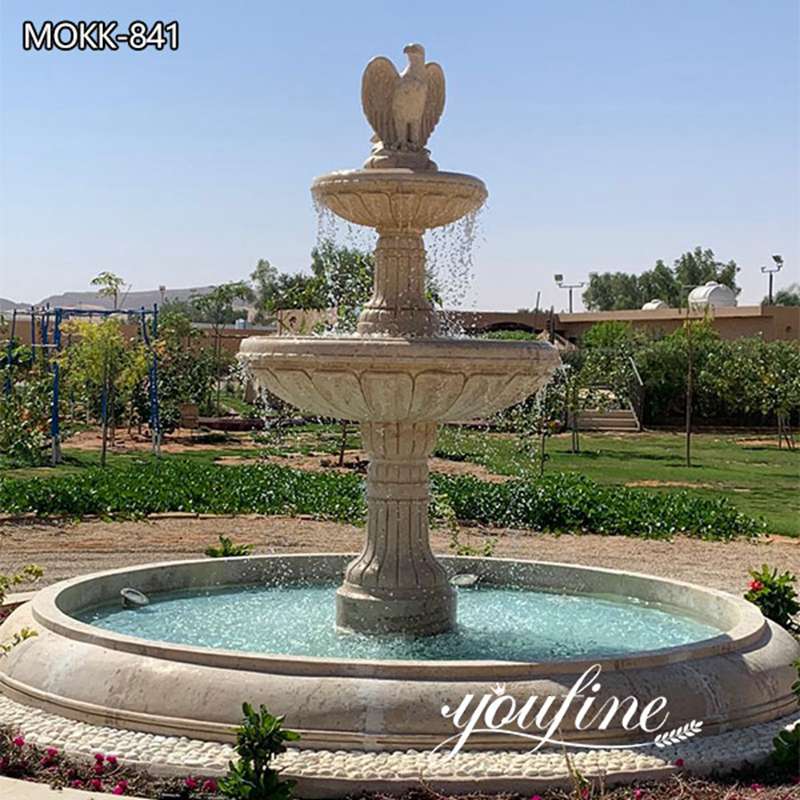 Of course, if you like white and flawless fountains, or other colors, black, gray, red, etc., we can customize the fountain you like specifically for you. And we will test the water after the fountain is completed and before shipping it to the customer. It is to check whether the fountain is leaking. So you can rest assured that what we finally send to you is definitely a high-quality fountain.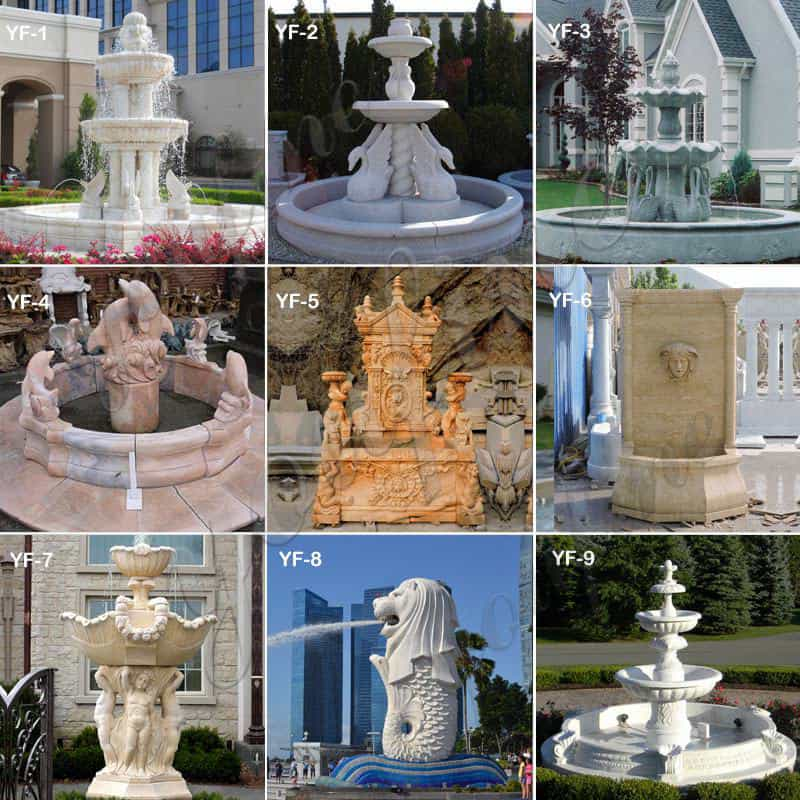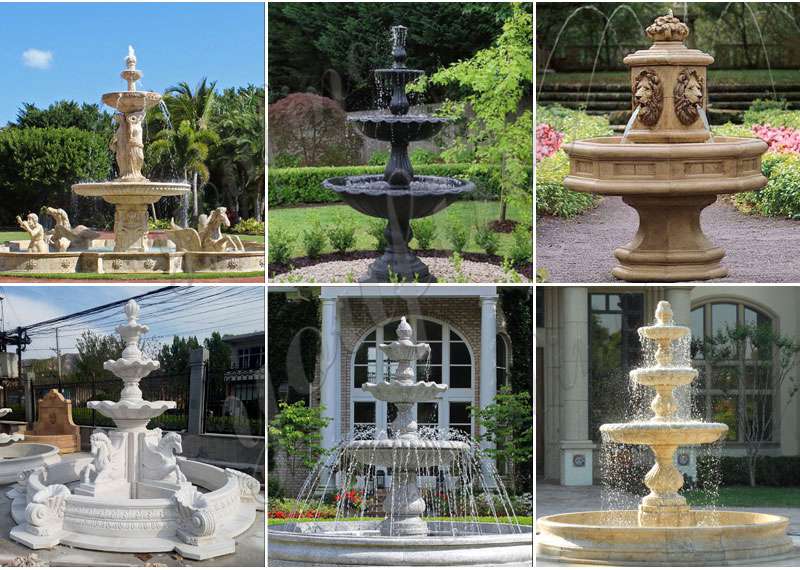 Carving Process:
For the marble water fountain, we are all hand-carved. You Fine factory is located in Quyang, the hometown of Chinese sculpture. In Quyang, there are carving techniques that have been passed down for hundreds of years and thousands of years. Our engravers have all learned engraving techniques from an early age. So their carving skills are very superb. They can carve out any style you want. So if you have any needs, you can contact us at any time. Because we are direct sales from the factory, not only the price is favorable, we also have many fountains for you to choose from.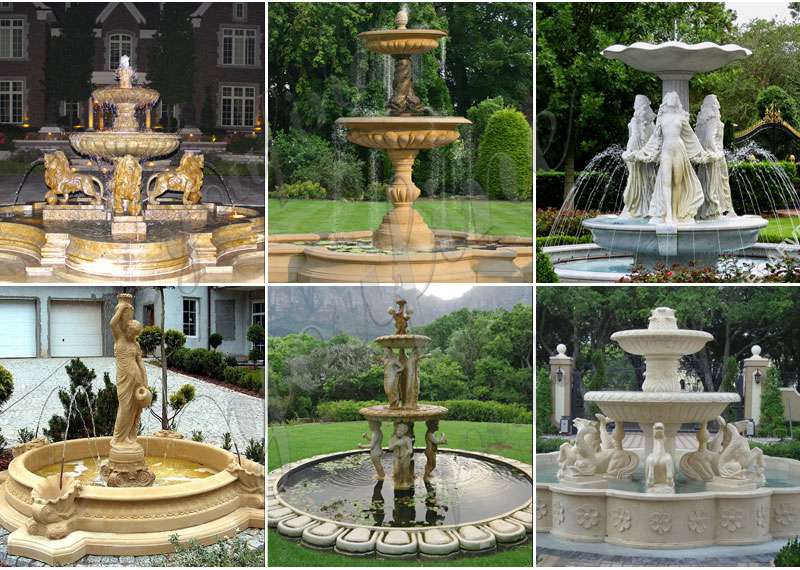 Transport and Packaging:
You Fine's transportation and packaging are also very professional. Since our establishment in 1983, our fountains and our other products have been exported all over the world. Therefore, we are familiar with various transportation channels and also know various advantages and disadvantages. We will choose the most suitable packaging method according to the size and material of the fountain. So you don't have to worry about the transportation of the fountain. In addition, we will also buy full insurance for your marble water fountain. So why do you hesitate?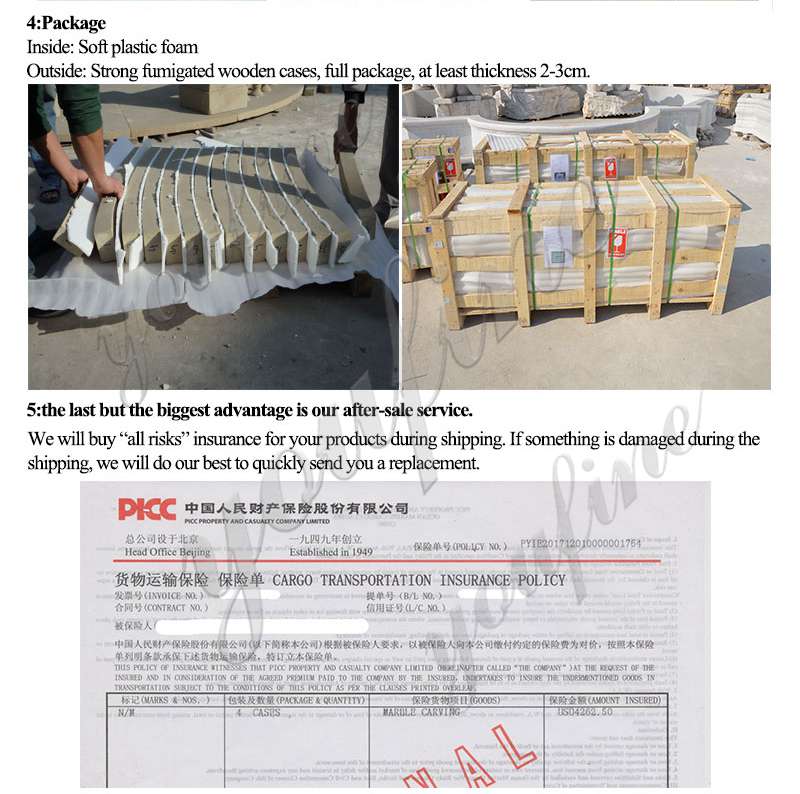 If you like this marble water fountain, or if you have any other needs. You can contact us at any time through the contact information we leave on the page.