This is a granite ball fountain, the ball on it looks like a football. When it is operating, the sphere will continue to rotate. This spherical fountain could attract money in the hearts of some superstitious people. Because in Chinese Feng Shui theory, water symbolizes money. Then because the sphere keeps spinning, the water below will keep flowing. So it can symbolize the constant influx of money.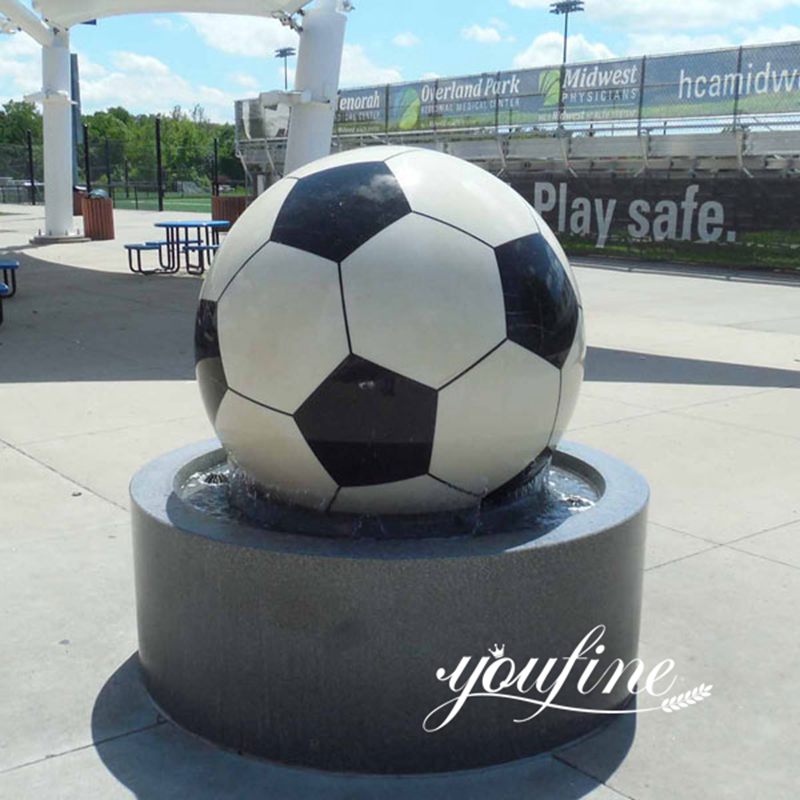 About the Quality:
You Fine factory is specialized in sculpture for more than 30 years. We have always insisted on using high-quality materials to make fountains. We never cut corners. Because we treat every fountain as a work of art, we don't allow any flaws in it. And You Fine treats every customer with the most sincere feelings, and we also hope that every customer can get their most satisfactory products. So you can trust the quality of this granite ball fountain.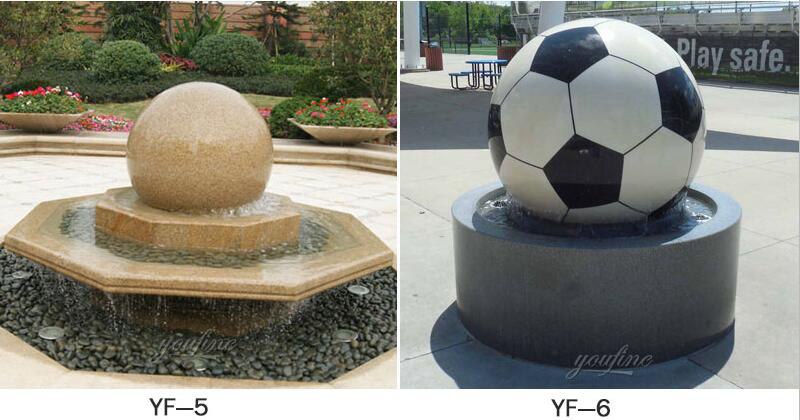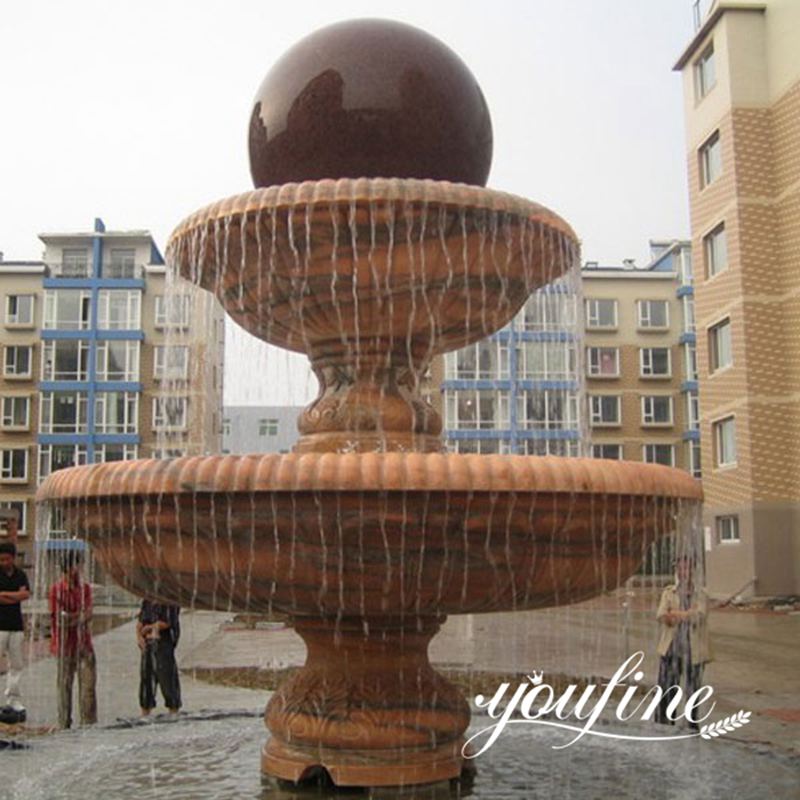 The principle of rotation of the ball on this fountain is:
There is a certain pressure and speed when the water gushes upwards. There is a ball socket under the ball. Due to the enlargement of the contact surface, the water bladder in the ball socket can increase the water impulse of the water pump many times. So that the water pump has enough momentum to push up the sphere.
The water gushes out in a large area from below, and the buoyancy contact surface with the ball is large. The reason why I see it as if the water is not turbulent but can spin the ball, because the buoyancy of the water is completely forced on the surface of the ball. The friction between the water and the ball is small, and water is equivalent to lubricating oil, so the resistance of the ball to rotate is basically the gravity on the vertical side of the ball. A small force in the horizontal direction can make the ball spin.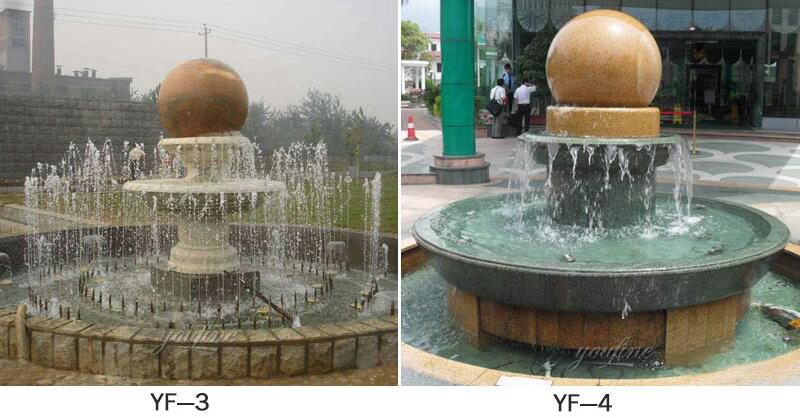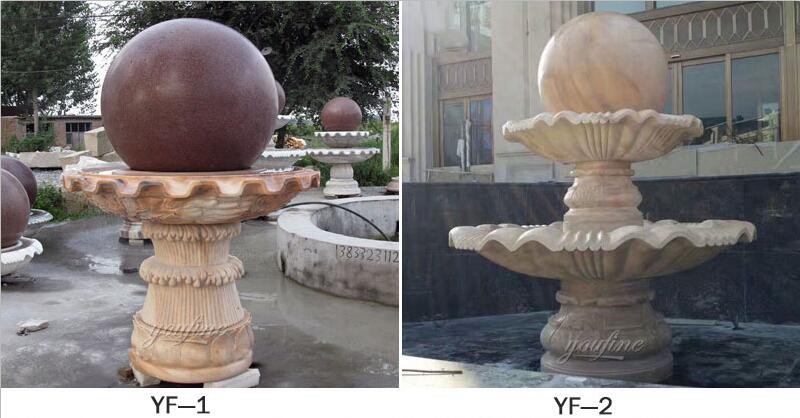 Why Choose You Fine:
Of course, if you like some other types of fountains, it is also possible. You Fine accept customize. You Fine is a factory specialized in sculpture for more than 30 years. And we are located in Quyang, China. Quyang is the hometown of sculpture. There are many skilled sculptors here. Their love for sculpture is beyond our imagination. And they treat the sculpture as their kids. So you can trust them, and they would carve a perfect artwork for you.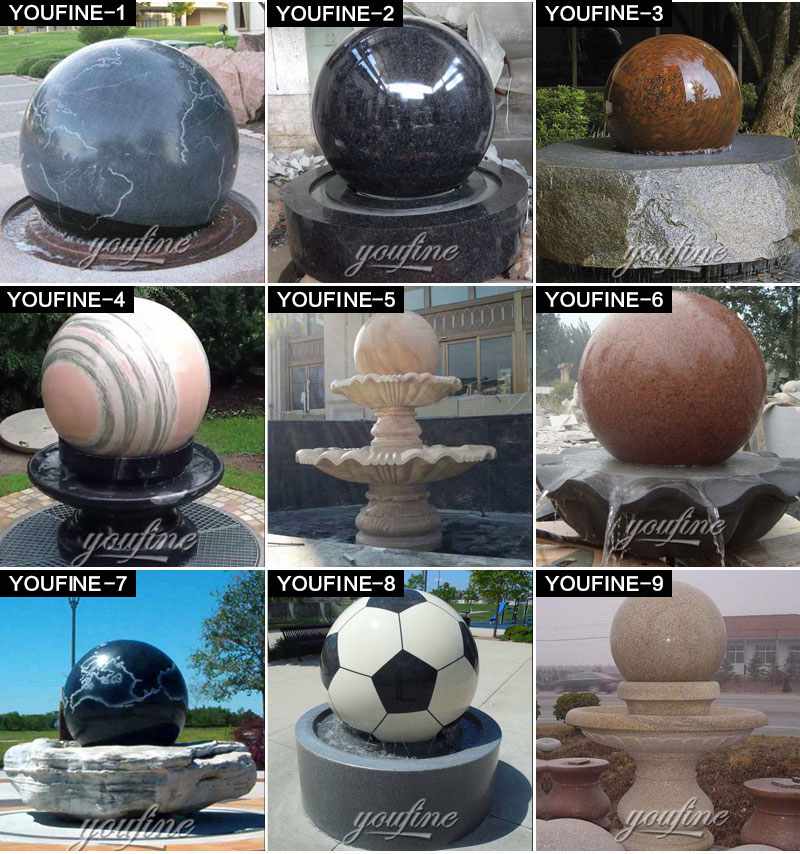 So what are you still hesitating? If you are interested in this granite ball fountain, you can contact us at any time.