Introduction on Front Yard Tiered Water Marble Fountain
This front yard tiered water marble fountain features white marble figures and lion heads around. This exquisite art of work not only reflects the beauty of women but also shows cute animals. At the top of the fountain, there are several lion heads. Water can flow out from here forming beautiful scenery like water curtains. Besides, there are some lion heads engraved on the wall of the bowl which is very attractive. Furthermore, three marble sculptures at the bottom are sitting elegantly on the base. Both the details and patterns are very beautiful. As the center of the courtyard or garden, this marble fountain will add new vitality to your home.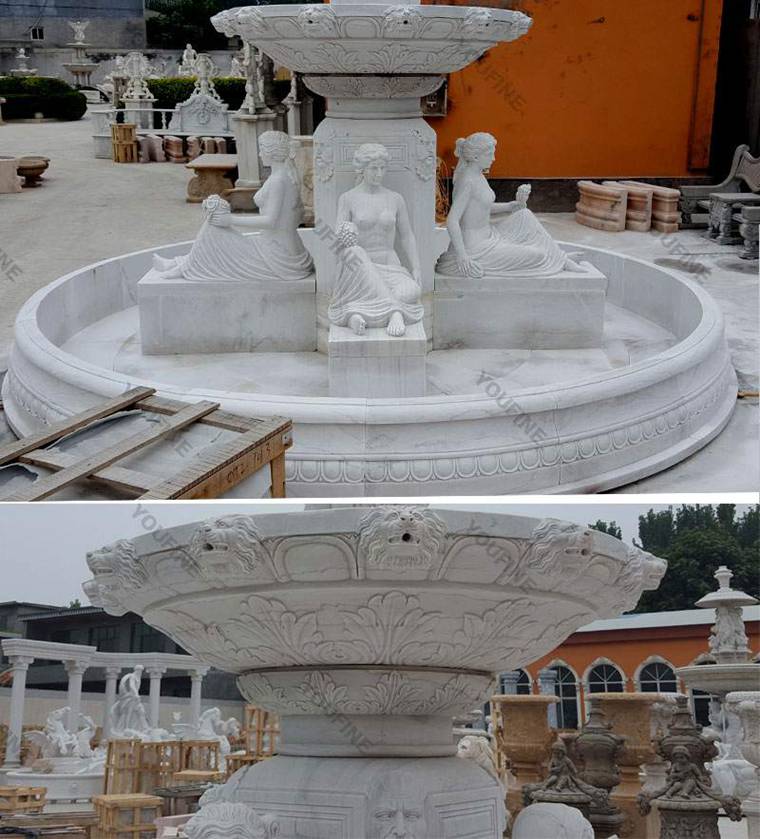 About Water Fountain Story
In fact, this outdoor front yard tiered water marble fountain is a customized product. It came from our American customer Thomas Harlow in 2018. Meanwhile, his front yard was undergoing renovation and needed to install a fountain. After contacting us, our designers' team made drawings for Thomas based on the size of the backyard and the overall decoration style. After determining the materials and specifications, we customized this fountain. Thomas was very satisfied after receiving the goods and sent us a lot of feedback pictures. If you have any inquires, don't hesitate to contact us!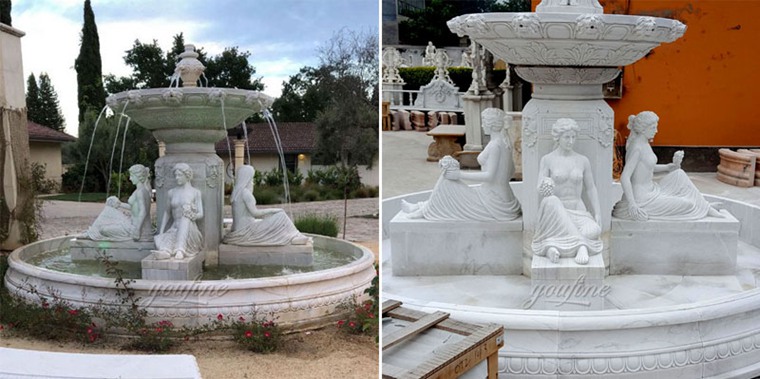 Related Products
In addition to this front yard tiered water marble fountain, our factory also provides other styles of fountains. For example, simple water fountain, layered fountain, animal fountain, floating ball fountain, wall fountain, etc. As long as providing a picture, our skillful masters could design and make it based on the picture style. Then, we will give you a brand new customized unique fountain. A good water fountain should make people feel refreshing with soothing water melodies. Moreover, it not only enhances the artistic sense of the outdoor environment but also purifies the air.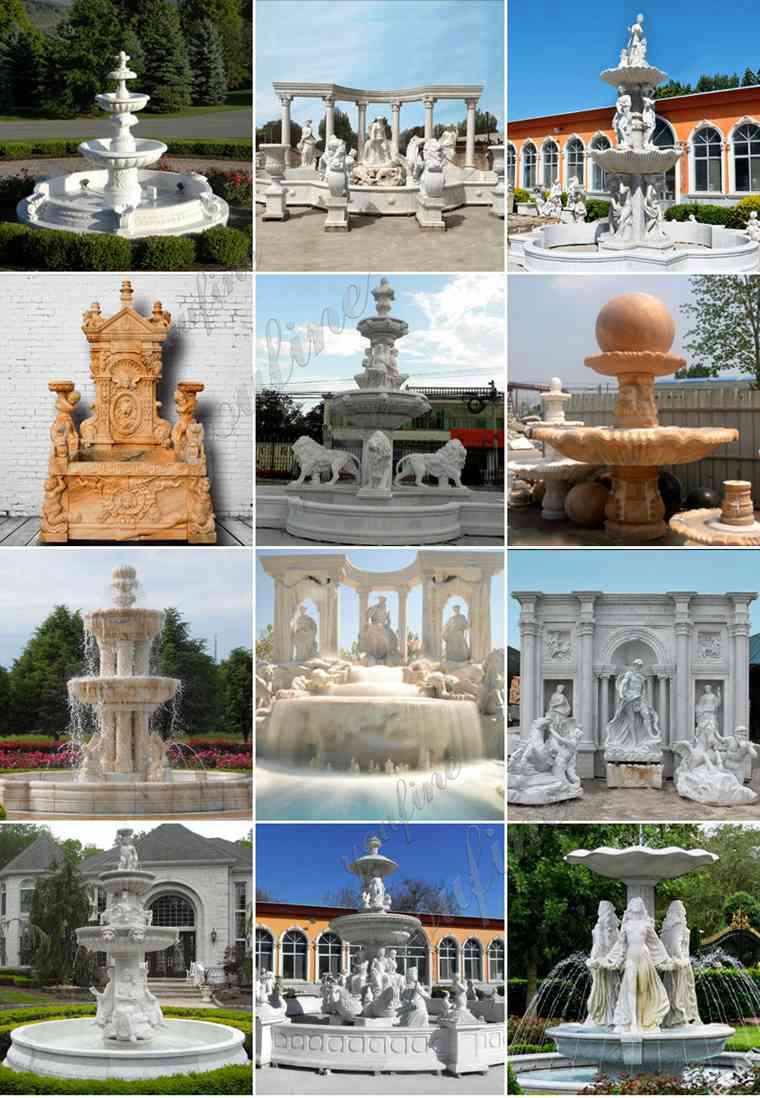 Advantage
This beautiful front yard tiered water marble fountain is just one of our factory work of art show. There are many reasons you should choose us!
First of all, our fountains are customized, not mass-produced. We will show you all the processes one by one. Secondly, before each set of fountains is shipped, we will test the water to ensure that the fountains are well worked. Moreover, we offer installation drawings for customers to ensure a smooth installation. Installation diagram template for everyone. Finally, full insurance covered.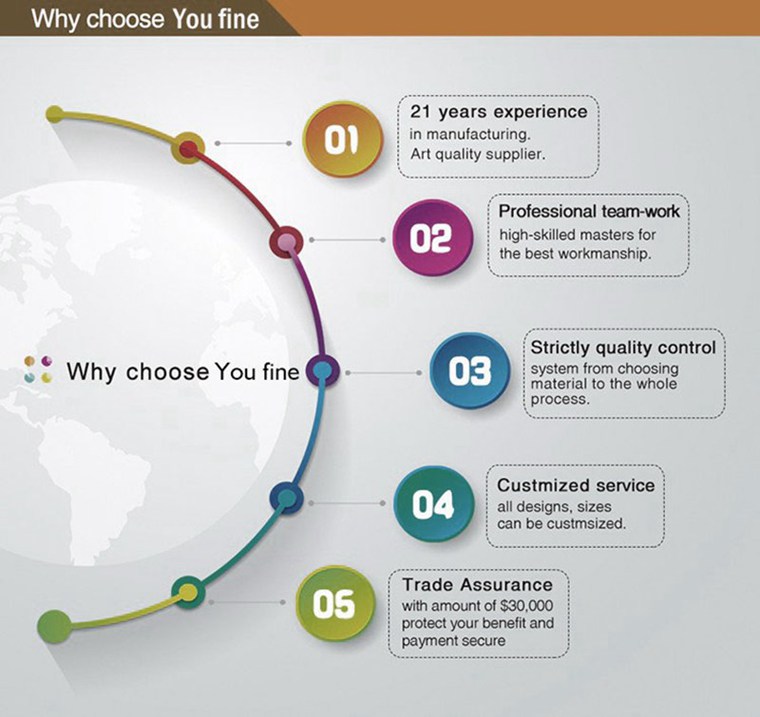 Choose You Fan Art and Sculpture, discover the best marble fountain you want!