This Marble Animal and Character Sculpture Decorative Fountain has two marble basins, and a sculpture of a lion's head is carved around the largest layer, which is very beautiful and realistic. On top of it is a sculpture of a horse, and on the pillar below is a sculpture of a beautiful woman. The whole looks like the fountain is very beautiful.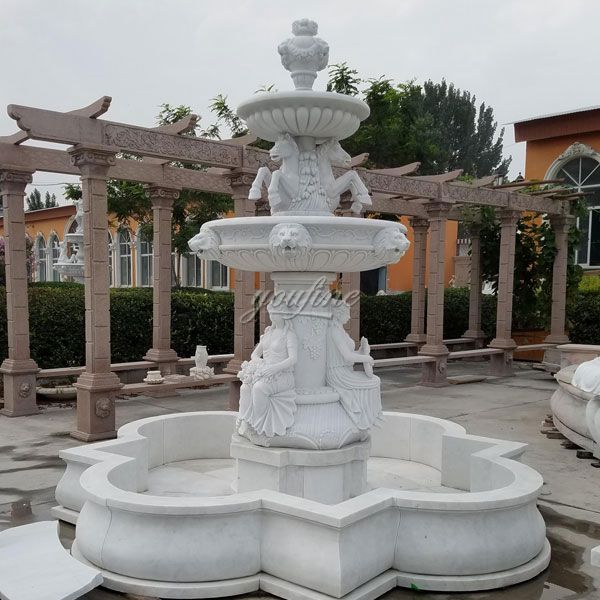 As living standards improve, more and more people choose to install a marble fountain in their own courtyard or in their own garden. The diversity of the fountain materials and the different styles make you more and more choices.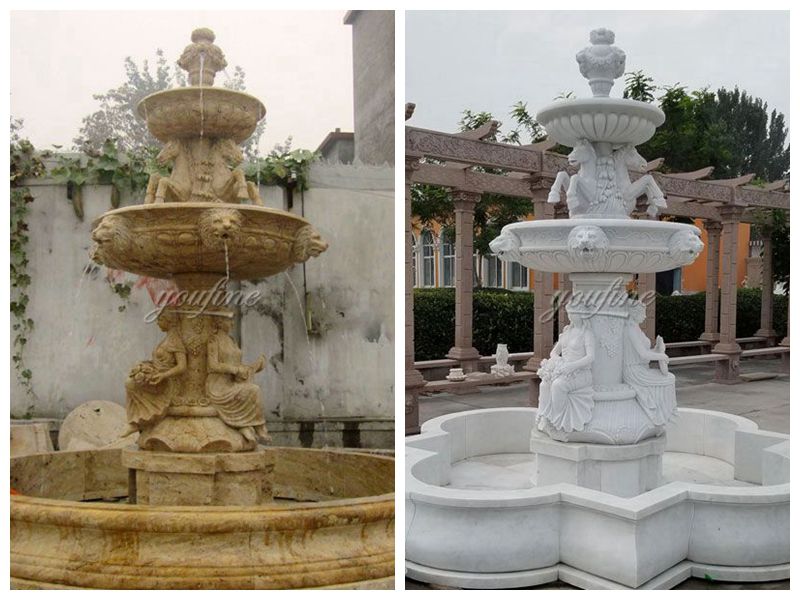 The Marble Animal and Character Sculpture Decorative Fountain carved in our factory are all made of natural high quality stone. The natural stone matches the surrounding environment and has a good view. This performance is unmatched by metal fountains. Not only beautiful and beautiful, but also popular and sought after by modern people.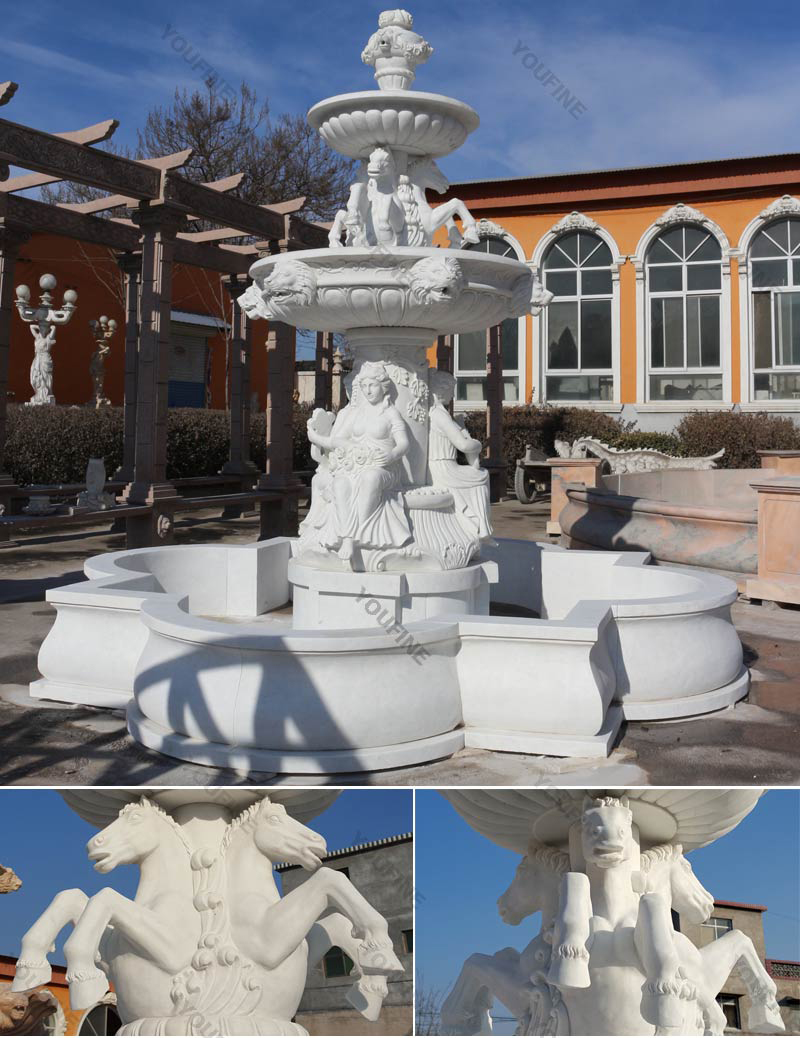 Our Marble Animal and Character Sculpture Decorative Fountains are custom designed, and we have dozens of 100% natural stone materials, including a variety of: marble, sandstone, graystone, etc., and the colors are different. These materials can be customized to this beautiful marble fountain! We can make marble fountains to the size you require.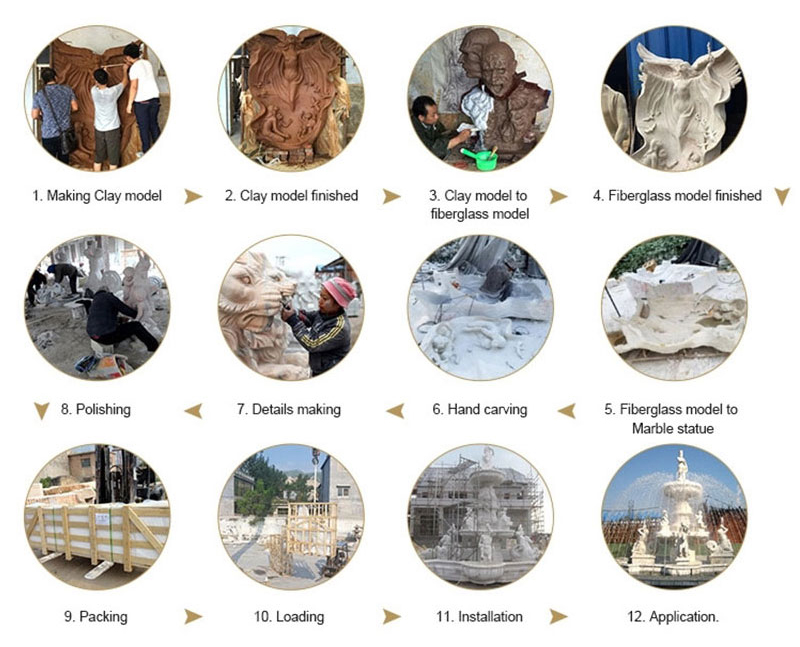 Package
1. Outer packaging: Packed in 3cm standard wooden box, metal joints and nails are good.
2. Inner packaging: use thick plastic to avoid scratching the outer packaging
3. Re-fix with three strong straps.
4. Load the container.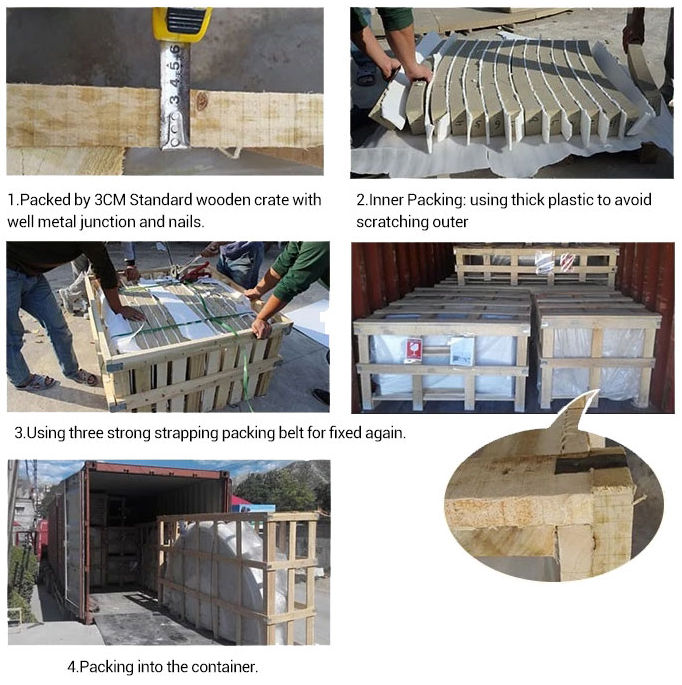 We also have many other types of marble fountains. If you are interested in this, please leave us a message or send an email, we will give you more product details and quotations.