Garden Marble Fountain Introduction:
This is a garden marble fountain with a minimalist design. This fountain is a small fountain and would not take up much space. This fountain has simple lines and a classic design. It is a fountain that would never go out of style. Due to its small size, this fountain could be placed in many places. Both outdoor small gardens and indoors could have a fountain.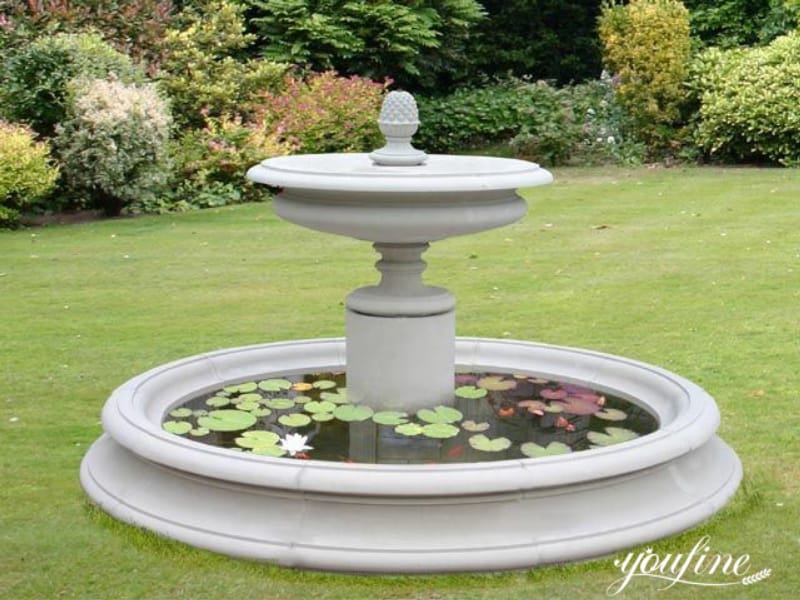 Value-preserved Artwork:
The color of this garden marble fountain is white, which is very classic. In addition to white marble, such a fountain has many other materials to choose from. The marble is available in white, red, yellow, green, and black. In addition to marble, granite and sandstone are also available. This kind of stone fountain could maintain its value, this is because these stones are a gift of nature and are non-renewable. After processing, the artistic value and the value of the material together would make this fountain more valuable.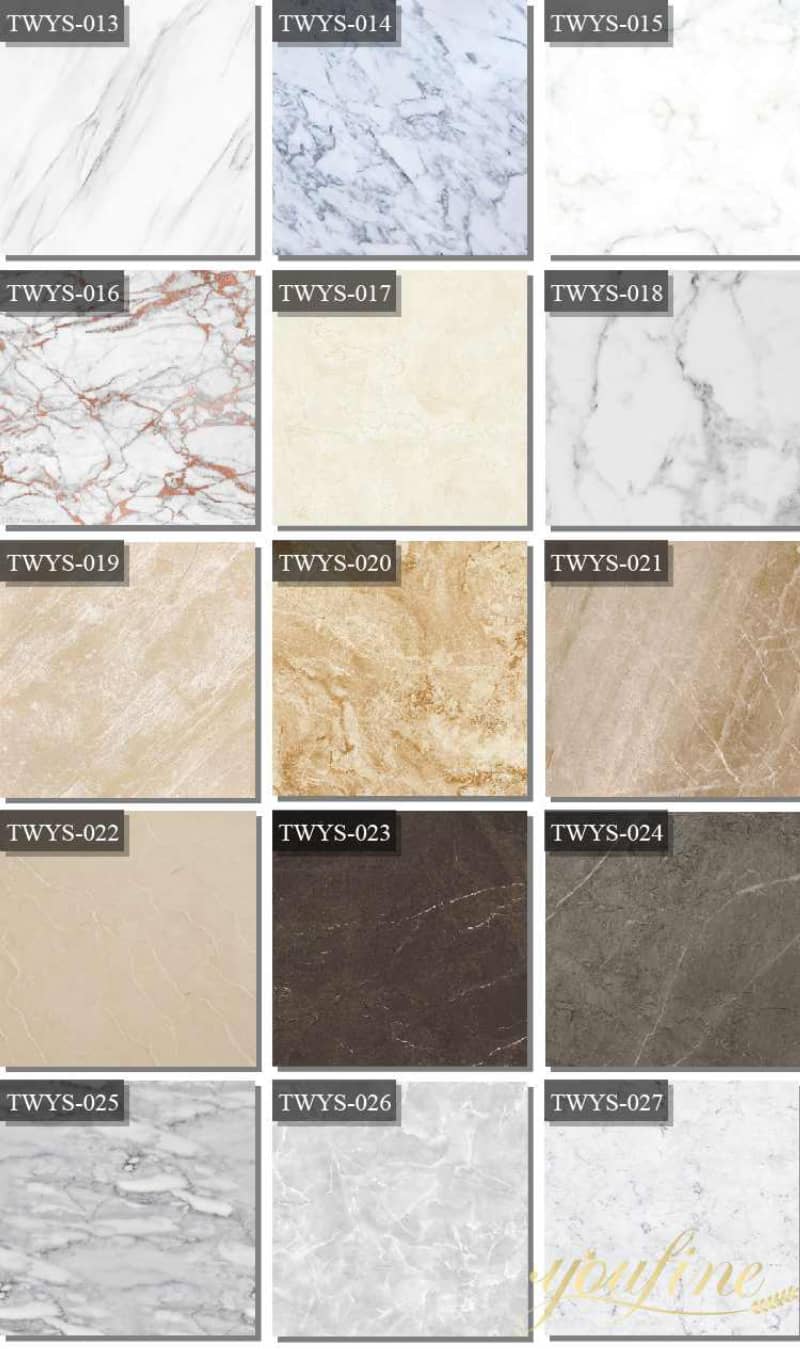 Purely Hand-carved Technology:
YouFine's fountains are all hand-carved, and every line and decoration is carved out bit by bit by our artist. Our artists have all learned carving techniques since childhood. They are very skilled and experienced. So they could carve many exquisite and complex decorations. So such a simple fountain is just a small case for them. Every detail is absolutely perfect and exquisite.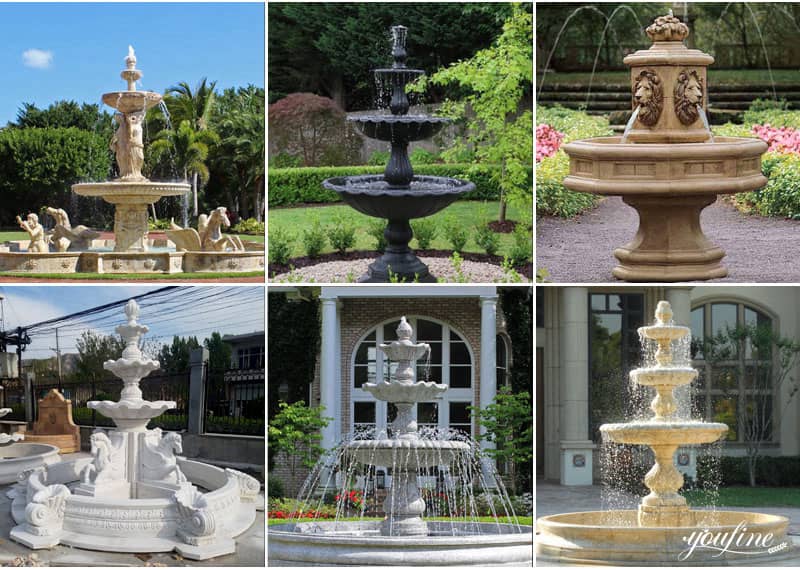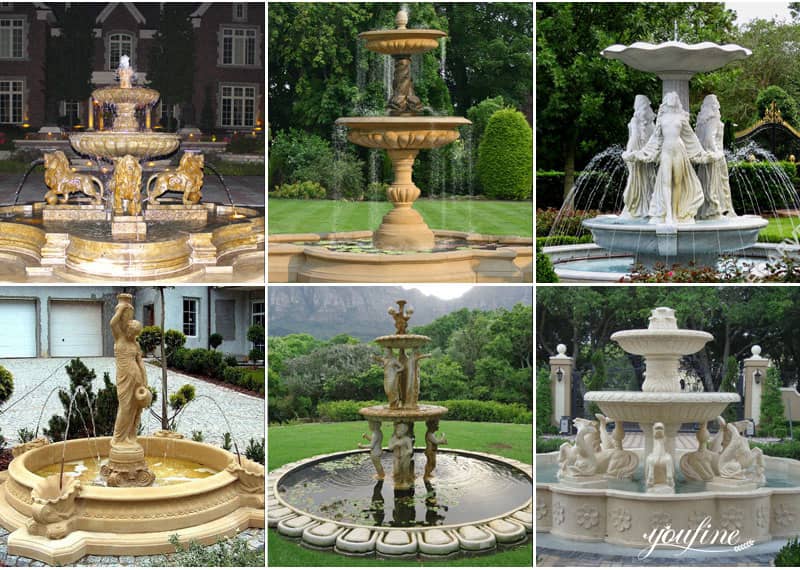 Support Customization:
If you have some ideas about the size and color of the fountain, or you want to add some decoration to the fountain, we also accept your customization. YouFine has a professional design team that could specify the solution you need. Whether it is size, material, or decoration, you could tell us what you think. Our service philosophy is customer first, and the skills of our sculpture artists are superb. So we could meet your needs and respect your personality and hobbies.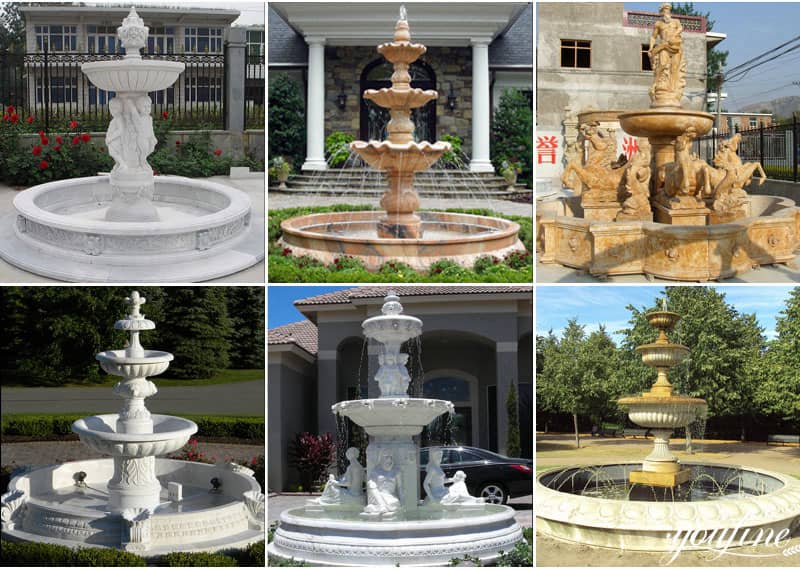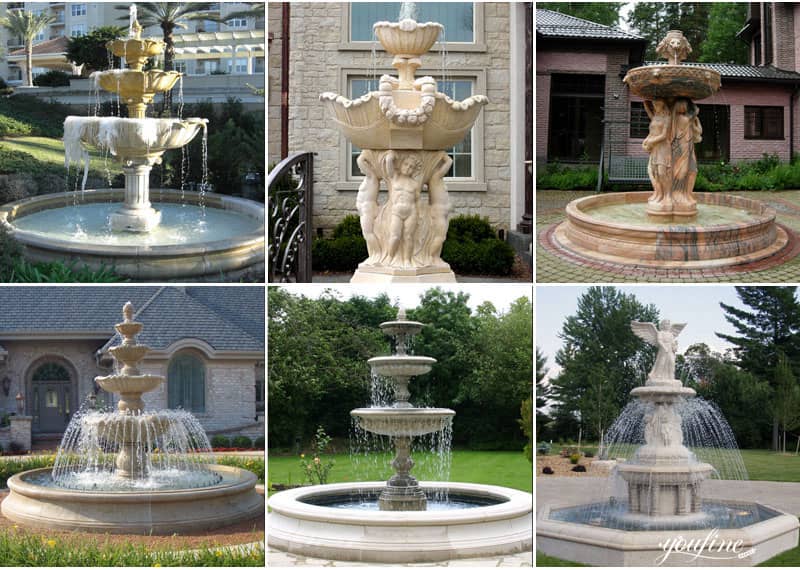 If you are interested in this garden marble fountain, or you have some customized needs, you could contact us at any time.