Outdoor Garden Marble Water Fountain Details
How adorable! This majestic outdoor garden marble water fountain features two playful children and a big chubby fish hanging upside down in the air. The massive fish head spouts water into the marble pool below. Especially the exaggerated fish scales, twisted pudgy body, and fan-like fishtails make this fountain more lively and interesting. Unique in design and impressive style. It will become the focal point of your backyard or garden. You Fine uses pure natural white marble to hand-carved such beautiful and delicate piece.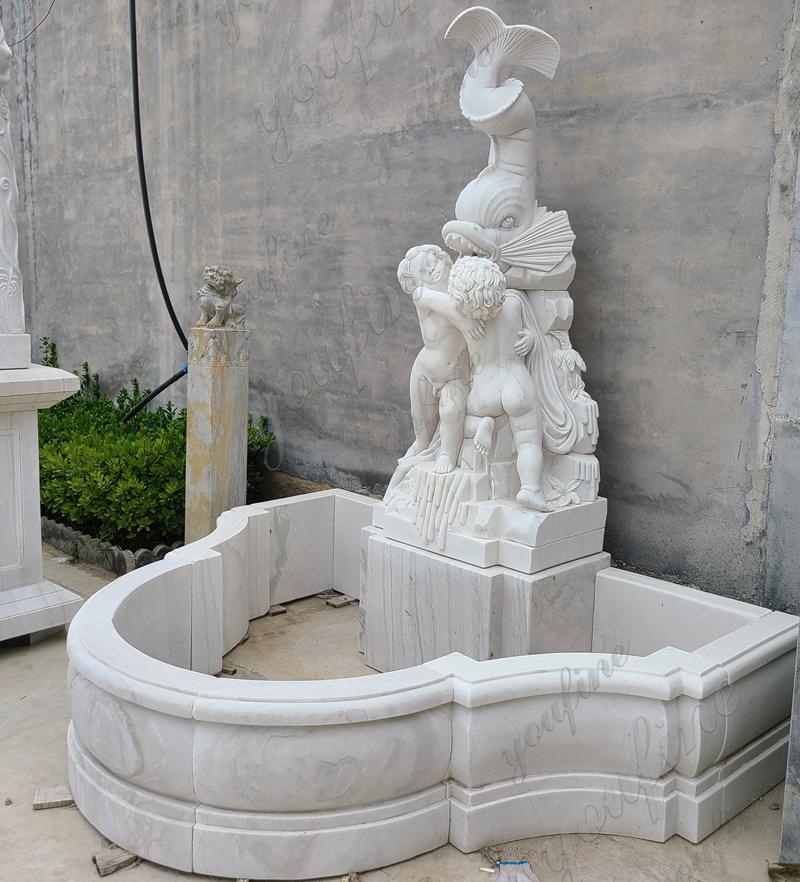 Installation Process
This awesome outdoor garden marble water fountain is undoubtedly a masterpiece by You Fine craftsmen. Our factory not only provides unique design and high quality but also provides excellent after-sales service. Please don't worry about the installation of the water fountain, we will give free installation drawings for you. In addition, we will also should the installation videos to ensure that you assemble the fountain smoothly.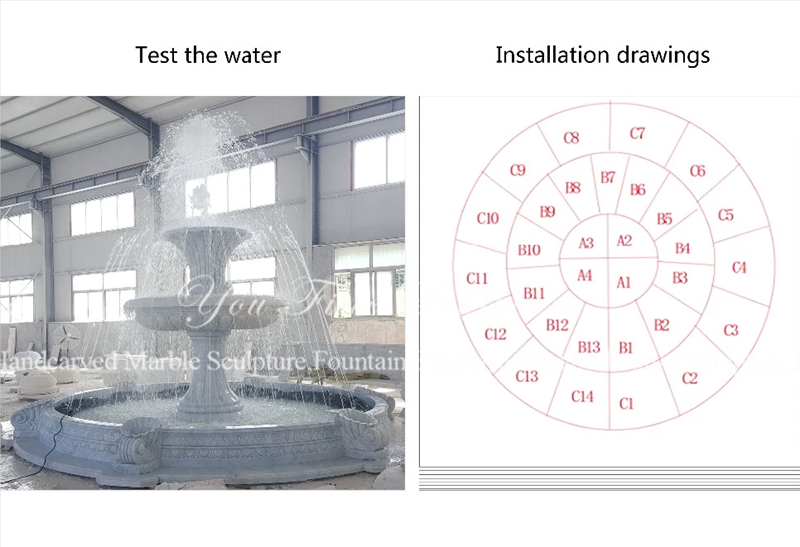 More Designs of Marble Fountain
This gorgeous outdoor garden marble water fountain will definitely impress your guests the most. No matter who visit your backyard or garden, they will hold back and appreciate its unique design. In addition, we also provide fountains of various materials, such as granite, travertine, sandstone, etc. Natural stones guarantee high quality. Regarding the types of fountains, tiered fountains, figure fountains, wall fountains, animal fountains, etc. are all available. Please contact us without hesitation. According to your requirements, we will make the specific sculptures you want.
Factory Profile
You Fine Art and Sculpture is a large scale professional stone products manufacturer not only supplier. Our sculptures have been exported to more than fifty countries every year. Competitive prices, strict packaging, quality control, and excellent after-sales service are all the reasons you should choose us. Since we have been focusing on the import and export of various types of sculptures for a long time, we can provide you with a full range of services. With our rich experience and professional skills, we can meet your special requirements and decisions.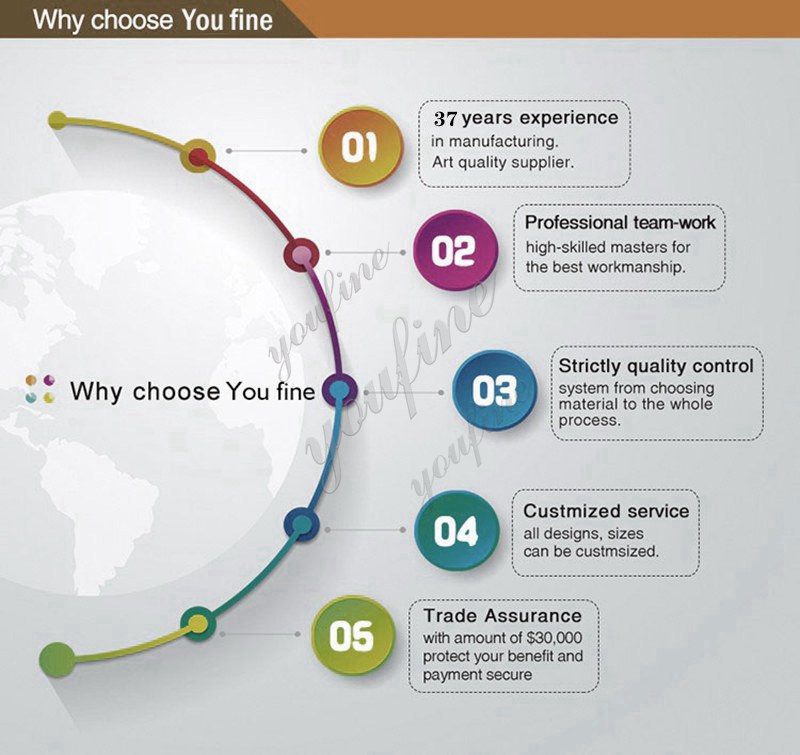 Contact us, and find your most desirable outdoor garden marble water fountain in You Fine!