The Fountain Introduction
For this tiered marble figure fountain. There are many beautiful figures on it. These statues add a bit of magnificence to the fountain. Each tier of the fountain is carved with some head statues as spray heads,the first bowl is the figure head statues, the second bowl is the lion head statues. Several complete portraits were carved on the second base. In addition to these, there are some other sculptures on the fountain, which are also very beautiful.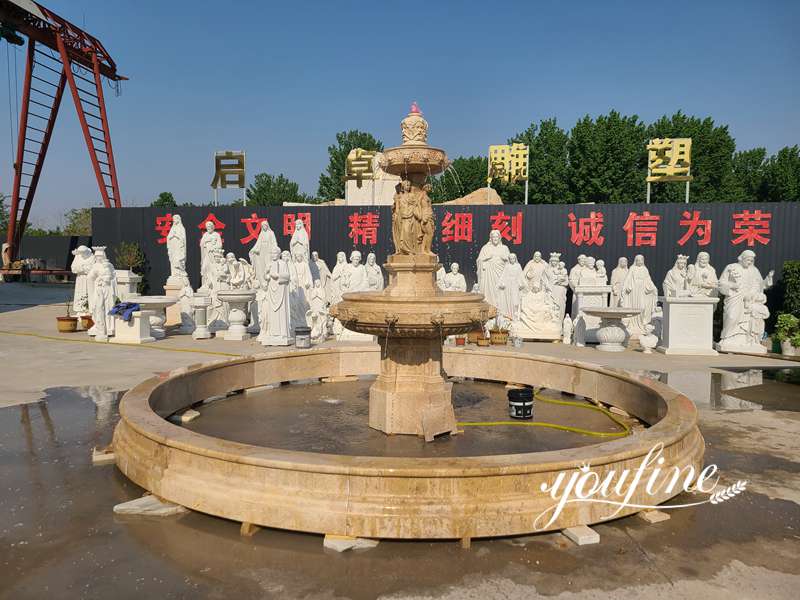 You Fine Advantages:
Before the delivery of each set of fountains, You Fine will test the water to ensure that the fountains are drilled and the water will not flow out. During the water test, we will take the water test video and send it to the customer for confirmation. And after the water test, we will give the hose to the customer for free. You Fine will also make installation drawings for customers to ensure the smooth installation of customers. You Fine uses a three centimeter template for packaging, which will be strictly covered with soft cotton to avoid the breakage of marble. The most important thing is that we will buy the full insurance for all our customers.
By the way ,if you are worried that you can't understand the installation drawing, please rest assured that during the assembly process, we will take photos or videos of the key points in the factory assembly process. The assembly of the floor, the installation of the pool, the installation of the fountain Center (through the hose, install the water pump). We will send you the information together if you need it.

More Marble Fountain to Choose
You Fine is a specialized sculpture factory, the team is very professional. For decades, You Fine has been using the best materials to make sculptures. So we have many high quality fountains with marble for you to choose from. We have simple fountains, figure fountains, animal fountains, wall fountains, water ball fountains even we have some strange fountains. Our fountains have many styles. Besides marble, some fountains made of other materials are also very exquisite. If you dont't like this  tiered marble figure fountain. We also accept your customization.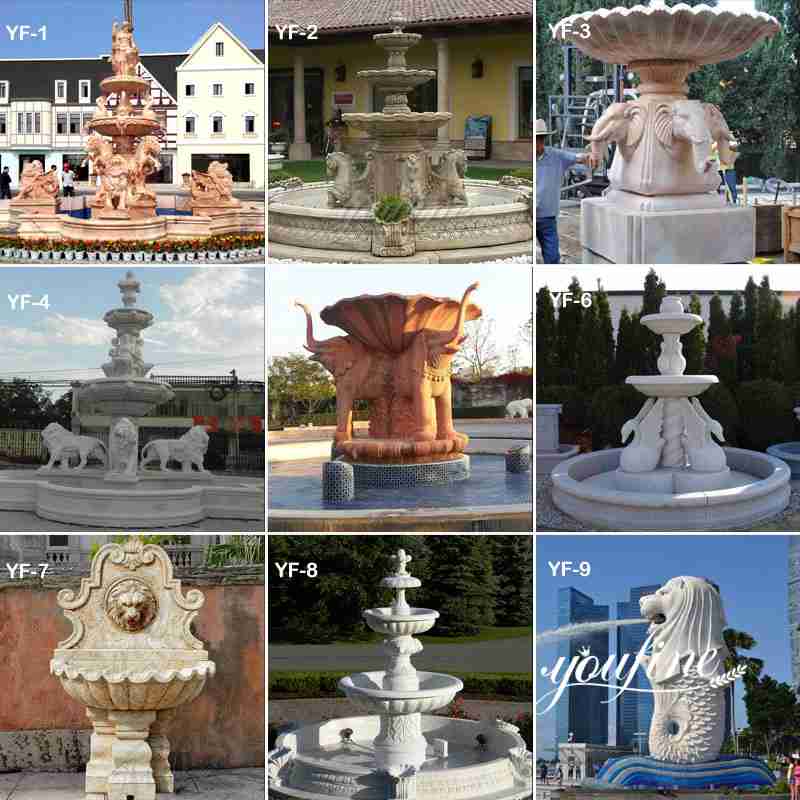 If you are interested in the tiered marble figure fountain, you can contact us. We have many years of trade logistics experience, no matter where you are, we can send the product to you.