Garden Water Marble Fountain Details
This garden water marble fountain features the Goddess of the Four Seasons gracefully sitting around on the bottom pedestal, supporting the gorgeous basin. The elegant lady on the top also exudes endless beauty, holding a basin in her hand. Besides, the ornate basin engraved with delicate flower and head patterns is very eye-catching. Every part of this water fountain has the intimately detailed nuance of elegant flair. Very impressive in size and unique in design. It not only embodies the unique architectural beauty but also suggests You Fine's extremely hand-made artistic quality.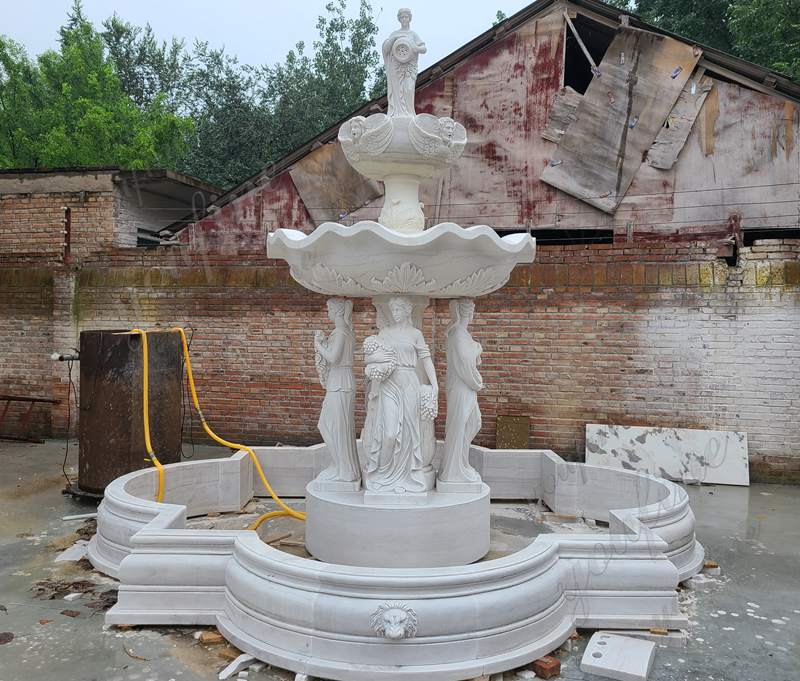 Related Products
In addition to this garden water marble fountain, there are also other styles of fountains for guests to choose from. For example, simple water fountain, statuary fountain, animal fountain, floating ball fountain, wall fountain, etc. Similarly, we could also provide a brochure for you with our factory's best-selling products. As long as you confirm a certain fountain, our skilled master can design and produce according to the style of the picture. Then, we will customize a new and unique fountain of your own for you.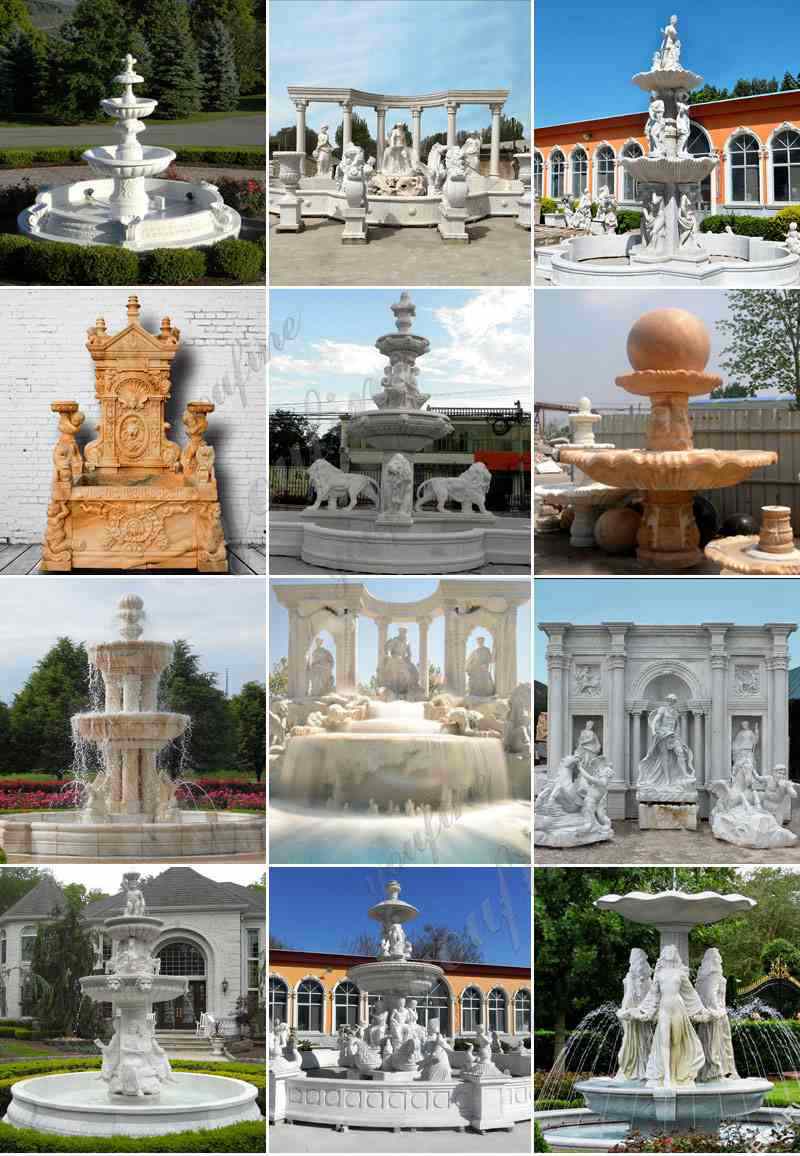 High quality After Sales Service
A good fountain should give you a world of heavenly play and beauty, while a good factory should offer you a wholehearted service. Choose You Fine, you could not only hear the soothing melody of water, but also good communication as fresh and smooth as water. As long as you make the orders, we will send you every detailed process of fountain production. At the same time, the video of the fountain test and the installation guide drawings will be provided to you free of charge.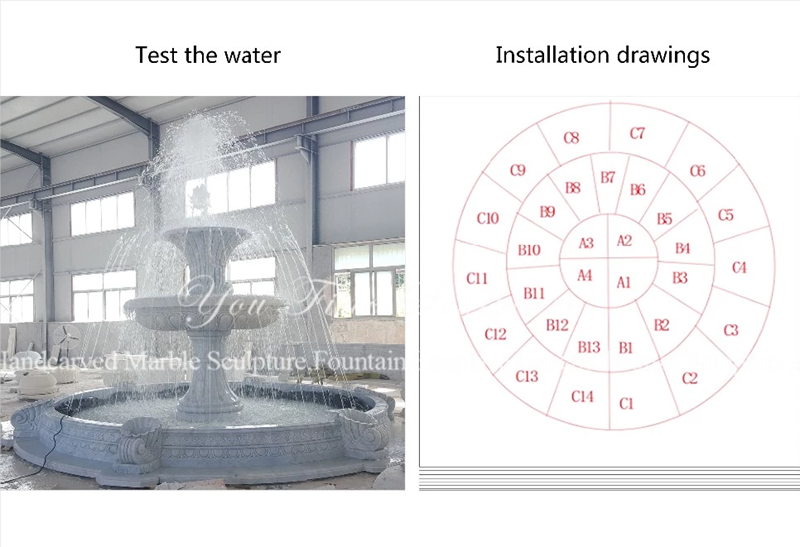 Our Advantages
You Fine has over 35 years experience of making a garden water marble fountain. And there are also thousands of successful cases for your reference. Choosing You Fine will not only make people feel the exquisite work of art but also enhance the artistic sense of the outdoor environment.
Superiority 1: Try the water for free
Superiority 2: The packaging uses a three-centimeter template, which is strictly softened to avoid breaking
Superiority 3: Full Assurance covered
Superiority 4: Assured high-quality service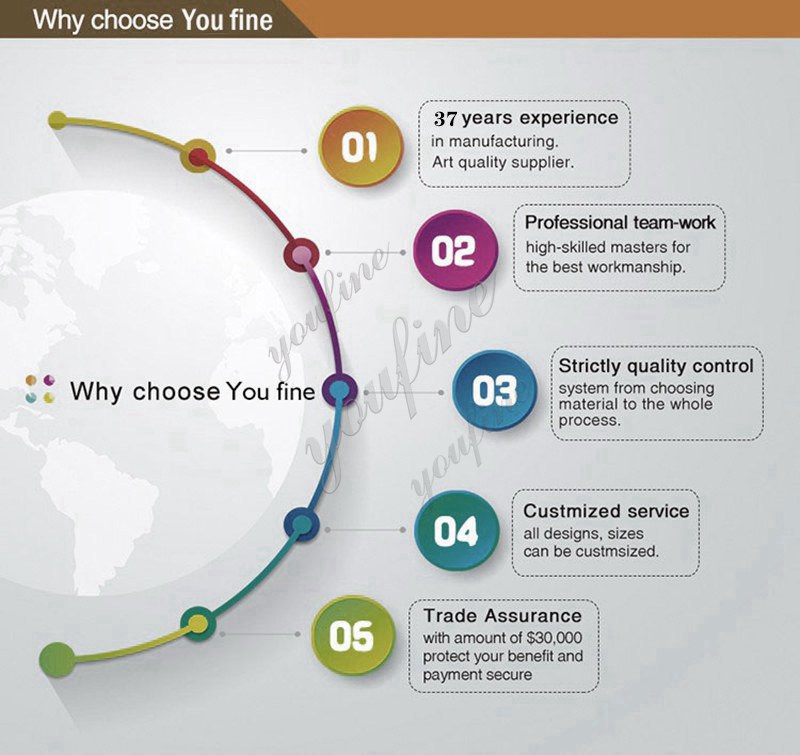 Choose You Fine, the most reliable China marble sculpture supplier and manufacture!