This Large White Marble Sea God Fountain is so spectacular. First, it consists of a two-tiered tray and a large swimming pool base. The feet of Poseidon stood majesticly at the top of the fish, surrounded by its subjects and guardians, and the overall look was very atmospheric.
Imagine this Large White Marble Sea God Fountain is striking both in the garden and in the square. The water flows out from the top layer, collides with the stone to make a pleasant sound, and slowly flows to the bottom layer, which is magnificent and pleasant.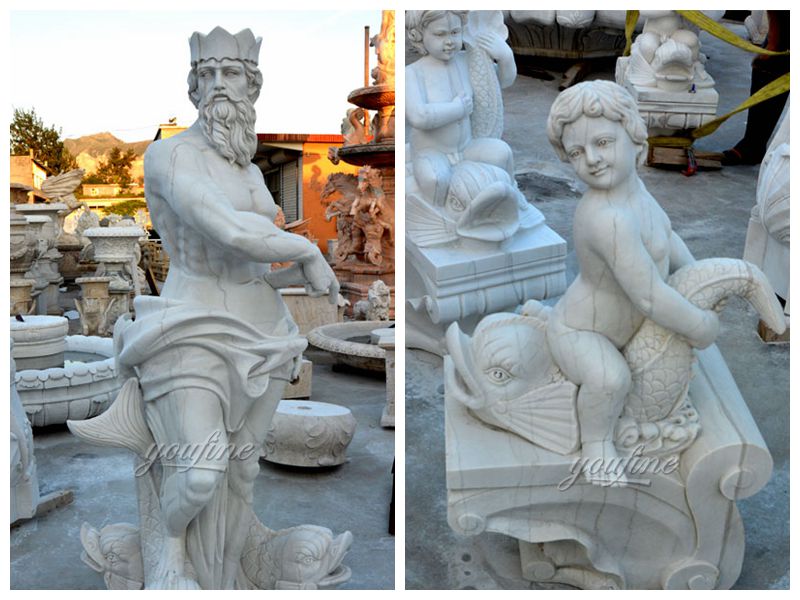 We are a sculpture factory with more than 30 years of history, we insist on quality and the highest standards of customer service. We believe that every sculpture is art, every product has a story, and each finished product is made with the highest craftsmanship. Special attention to detail and design, but it makes the public affordable.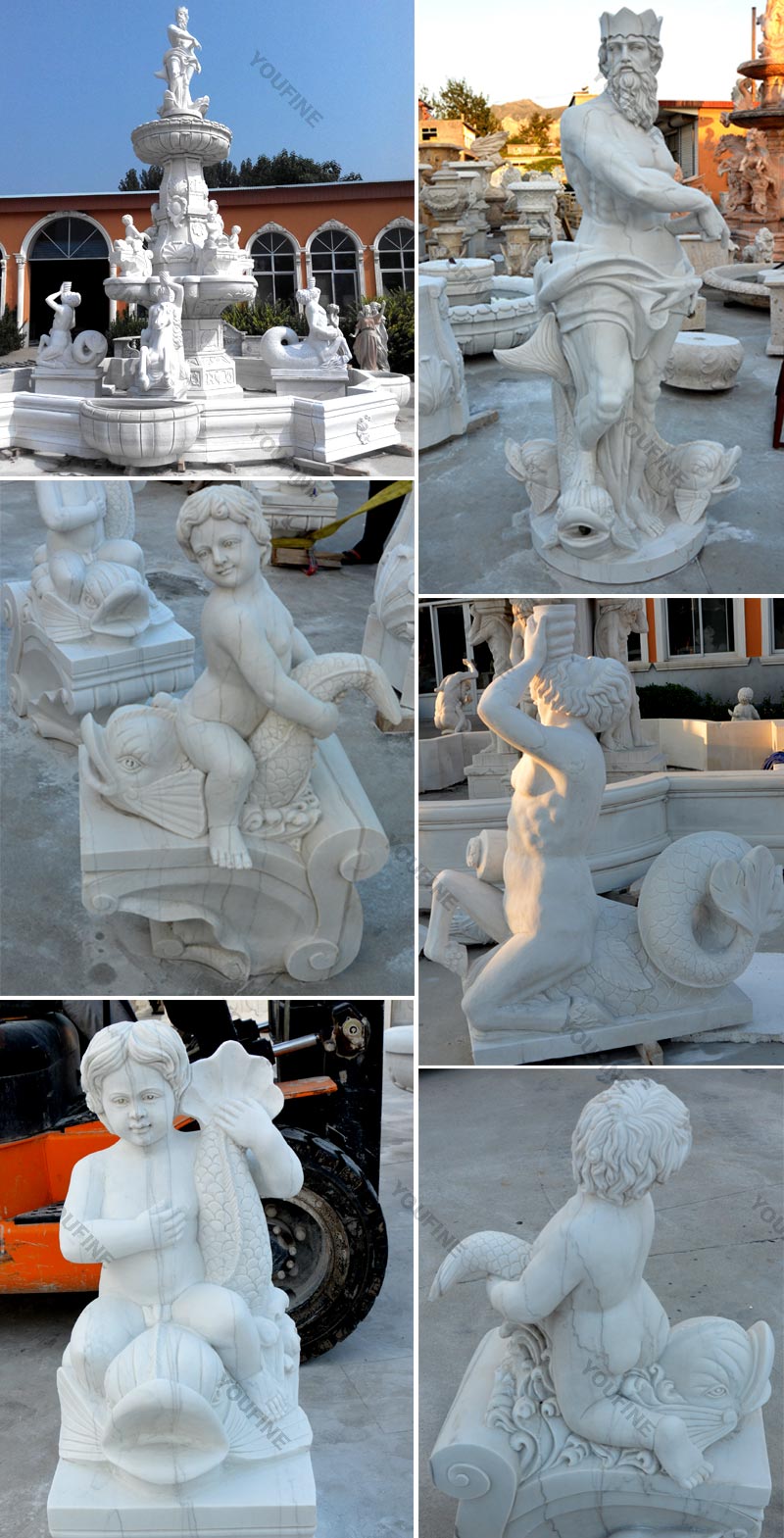 The advantages of our Large White Marble Sea God Fountain:
1. Each fountain is tested at the factory to ensure that the fountain is eye-catching and does not spill water.
2. We will provide customers with a complete and detailed installation diagram to ensure the smooth installation of the customer.
3. Our packaging is very strong, the thickness of the wood is 3 cm, twice the size of ordinary packaging. In addition, we must ensure the safety of transportation.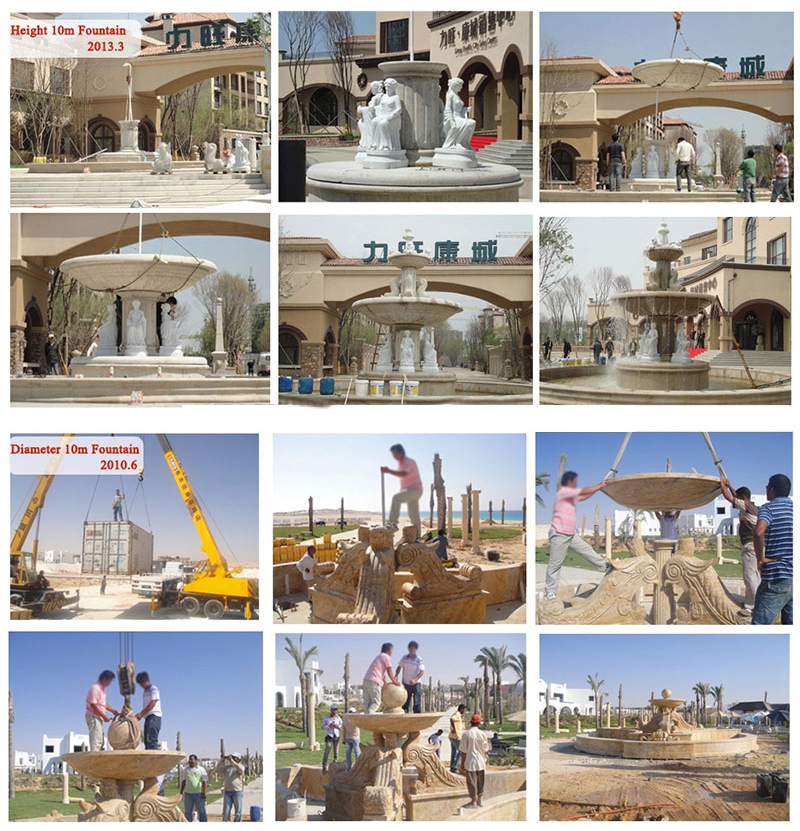 We support multiple payment methods and absolutely protect your property. Our products are handmade, so it takes some time to make these products. Of course, you could also choose the work we have already done, so contact us now for a quote!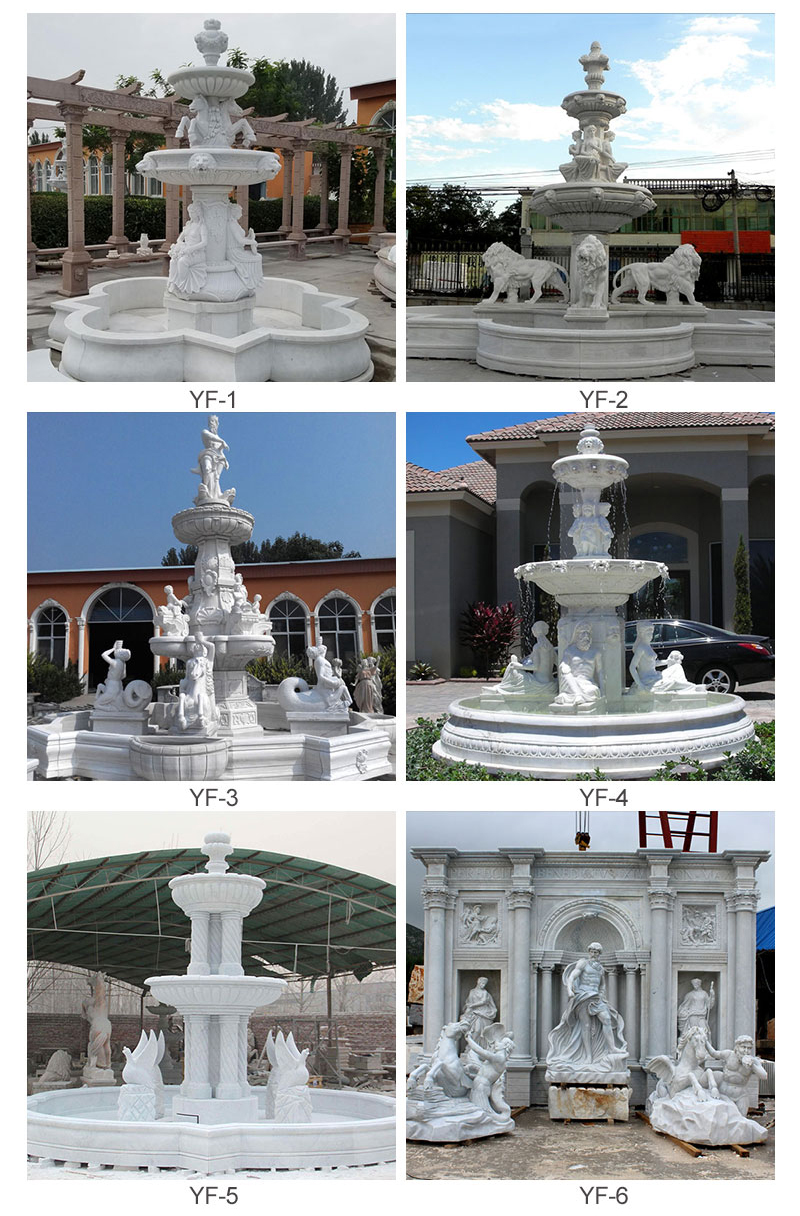 If you are passionate about natural stone decoration, we could provide you with a comprehensive solution and look forward to your feedback.