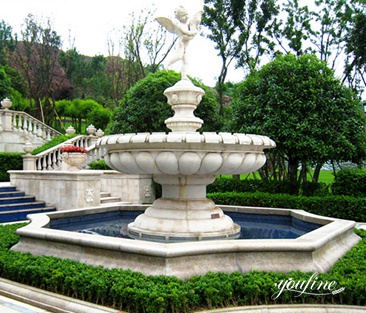 Outdoor Tiered Fountain Yard Decor for Sale MOKK-583
This is a very textured outdoor tiered fountain, we can see that this fountain looks very solemn. Such a fountain can well show the connotation of the owner of the house. If you like this fountain, you can contact us at any time.
Item No: MOKK-583
Size: Customized Size
Material: Natural Marble
Insurance: Cover all the risk
Package: Strong Wooden Case
Advantage: Factory Direct; Door to Door Delivery
Color: Pure white&red marble or customized
Technique: Art-quality Hand Carved, Polished
Payment: T/T, Credit, Western Union, Money gram, PayPal
Outdoor Tiered Fountain Introduction:
This is a very solemn outdoor tiered fountain. Such a fountain is made with sufficient materials, and its texture comes from its high-quality materials and fine workmanship. We can see that the wall of its pool is very thick, much thicker than the general fountain pool, and its water storage tray is also very large. A lot of marble is used in each part, and it's not just a perfunctory thing. That's why such a  fountain is presented with connotative.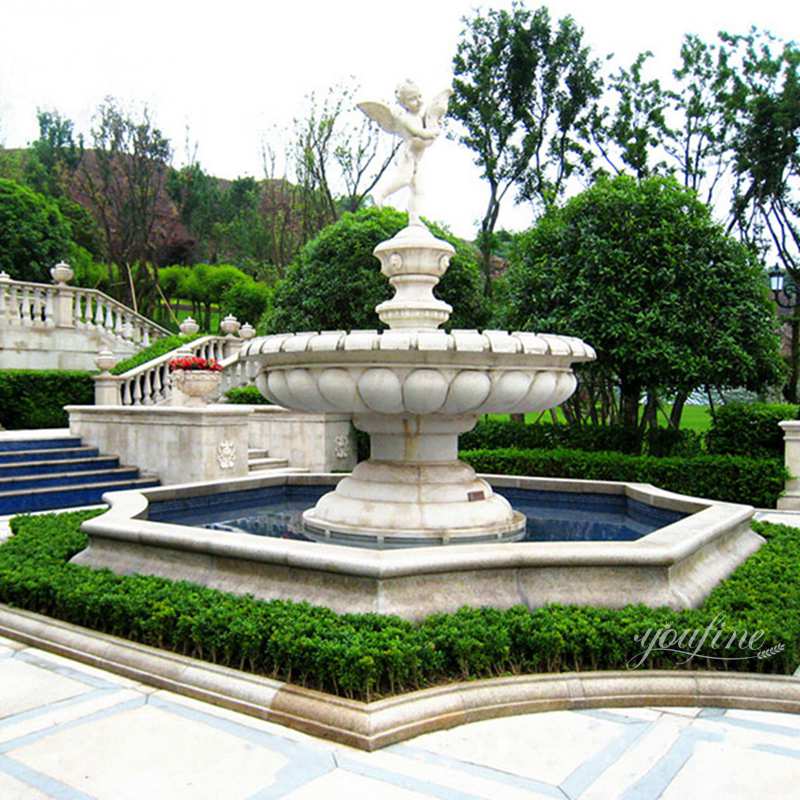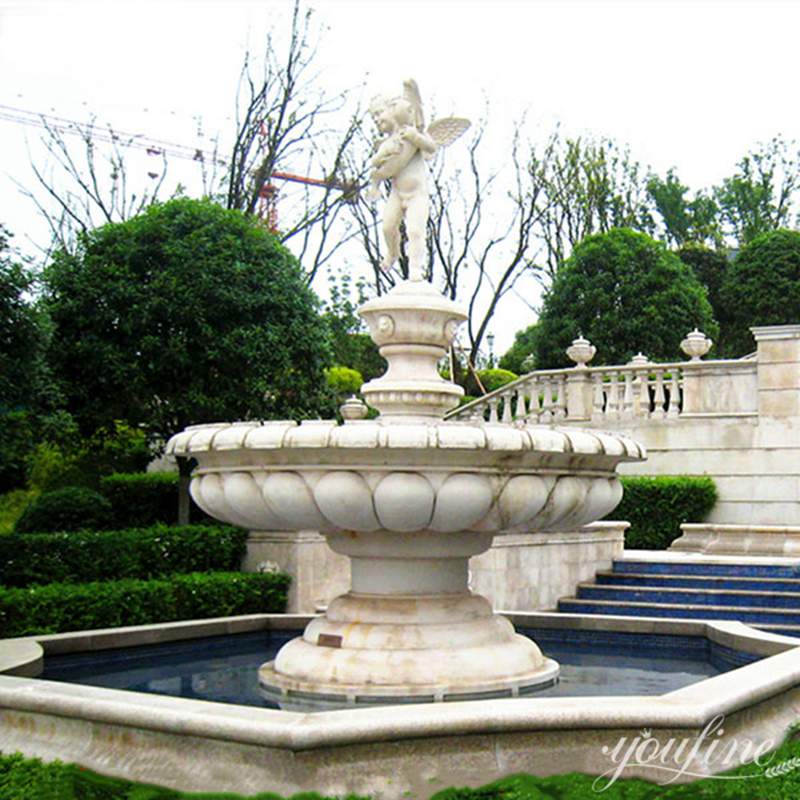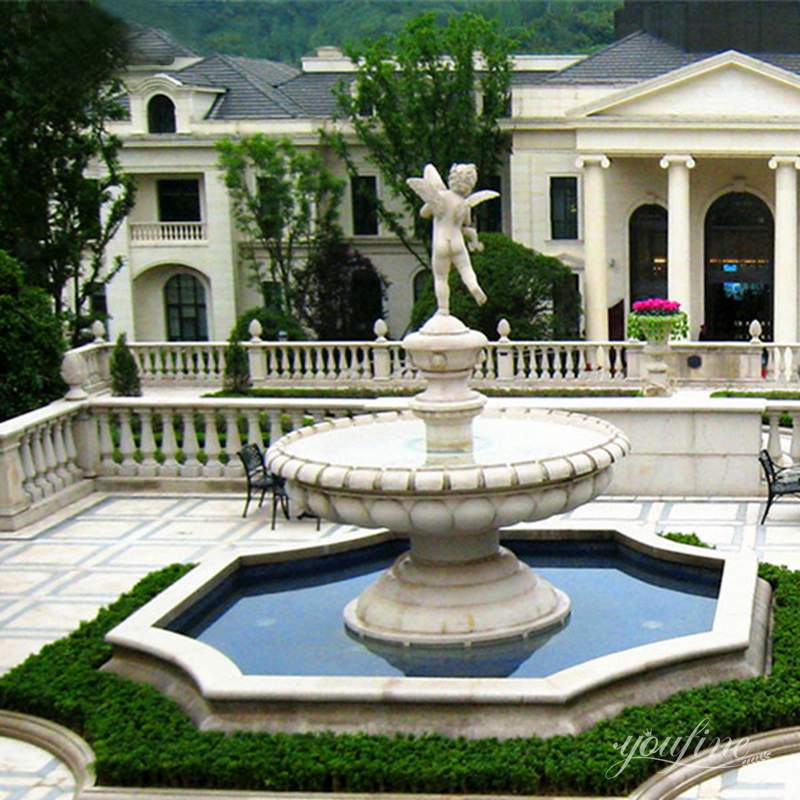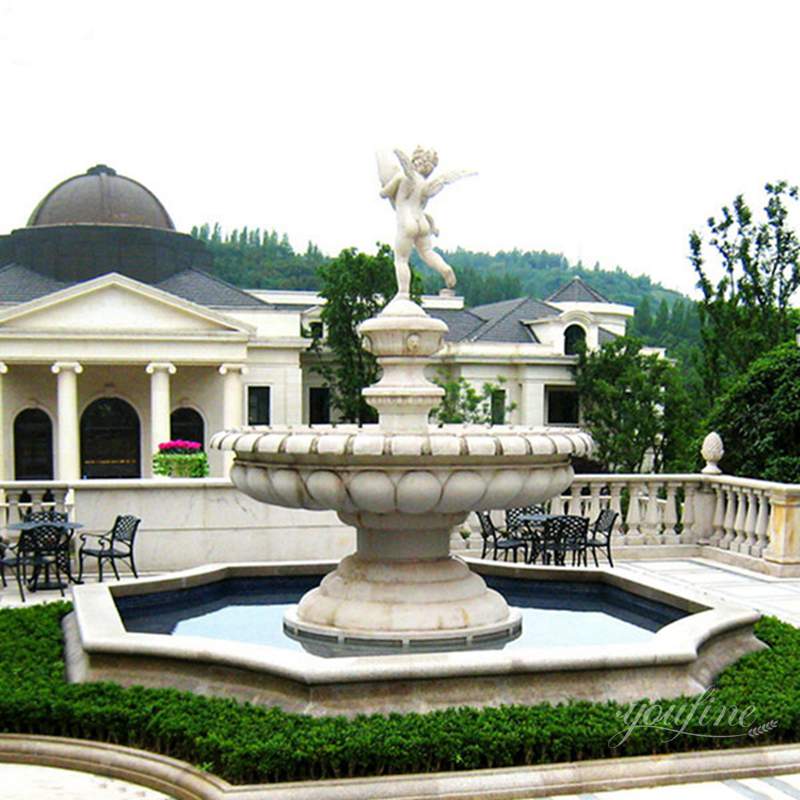 More Details:
The details of this outdoor tiered fountain are also very delicate. We can see that every subtle texture of it has been carefully processed. The little angel on its fountain core is also very vivid, with a realistic posture and beautiful appearance. The little angel holding the fish standing on the top of the fountain also has a very beautiful meaning. In Chinese tradition, fish can bring good luck, and water can bring money. The combination of fish and water will bring a steady stream of wealth.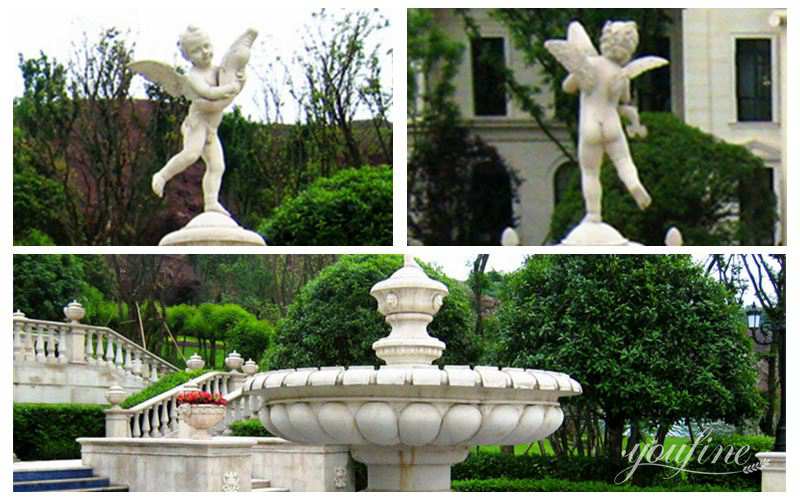 High-quality Guarantee:
YouFine uses high-quality marble as the raw material when making this outdoor tiered fountain. Every piece of YouFine's marble is carefully selected, and each one is of high quality. And we will never cut corners in the production process, so YouFine can guarantee 100% restoration of this fountain. In addition, every detail and every decoration on the fountain is hand-carved by our carvers. And our engravers are all ancestral engraving techniques learned from childhood, so we can guarantee the perfect details, and are not afraid of your careful inspection.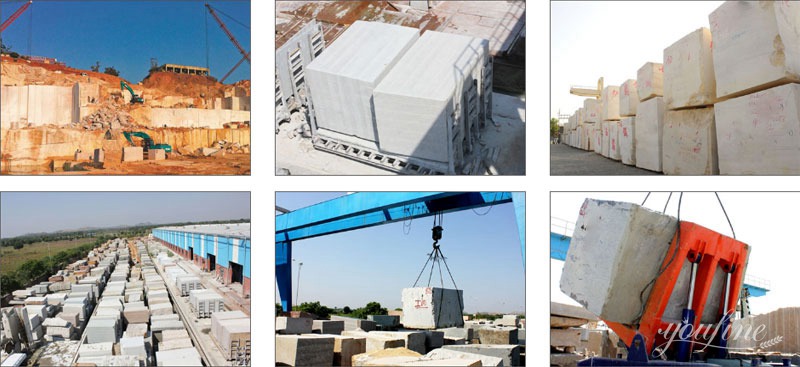 More Choose to You:
YouFine is a very professional marble carving factory. We have a professional artist team and design team. So we can provide you with a large number of fountain designs for you to choose from. In addition, our team of artists is all top masters in the industry, so we can also accept customization outside of existing designs. We will do our best to meet the needs of our customers. At YouFine, you can say what you think, and we would achieve your need.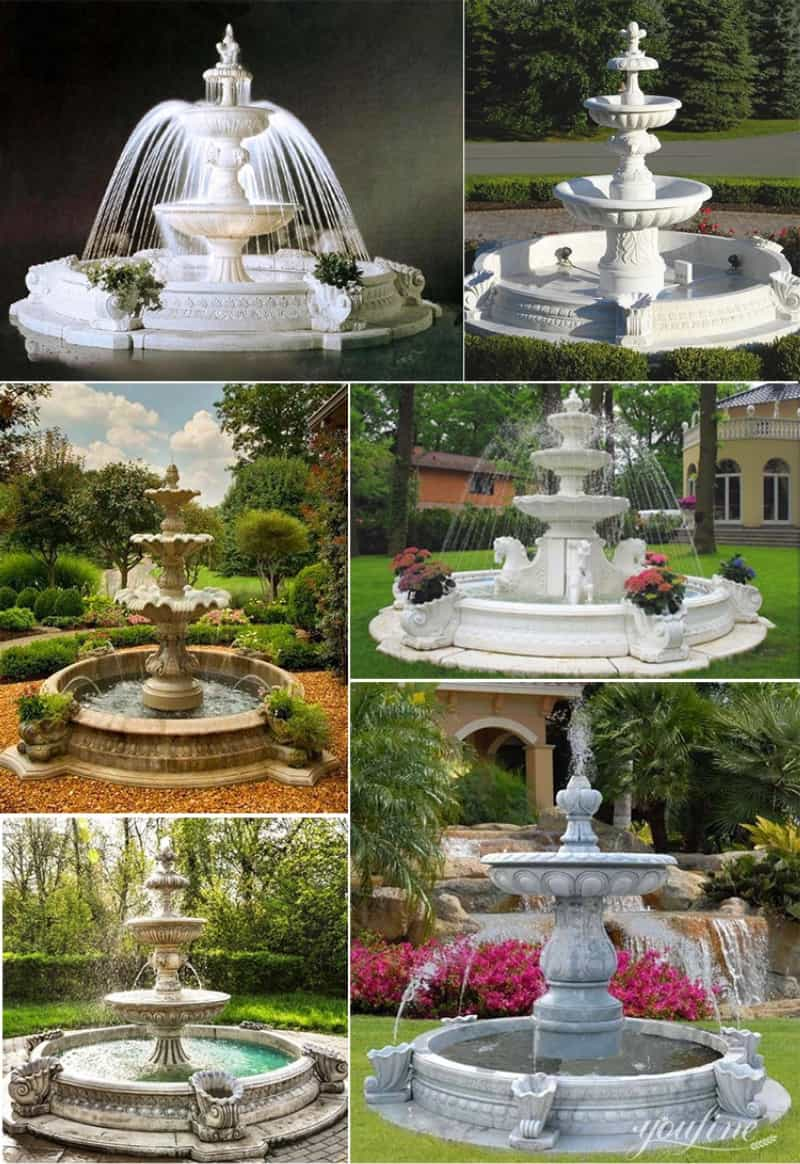 If you are looking for a high-quality marble fountain, YouFine will be your best choice.