White Marble Fountain Details:
This lovely small cheap white marble fountain is pure exquisite! Although small size, it's also sculpted with artistic standards. Featuring 2 tiered, it's delicately carved and full of beauty and detail. The outdoor fountain can turn an ordinary garden or outdoor living space into Something elegant, inviting, and relaxing. Choose the right marble fountain to combine your personality, style and actual preferences.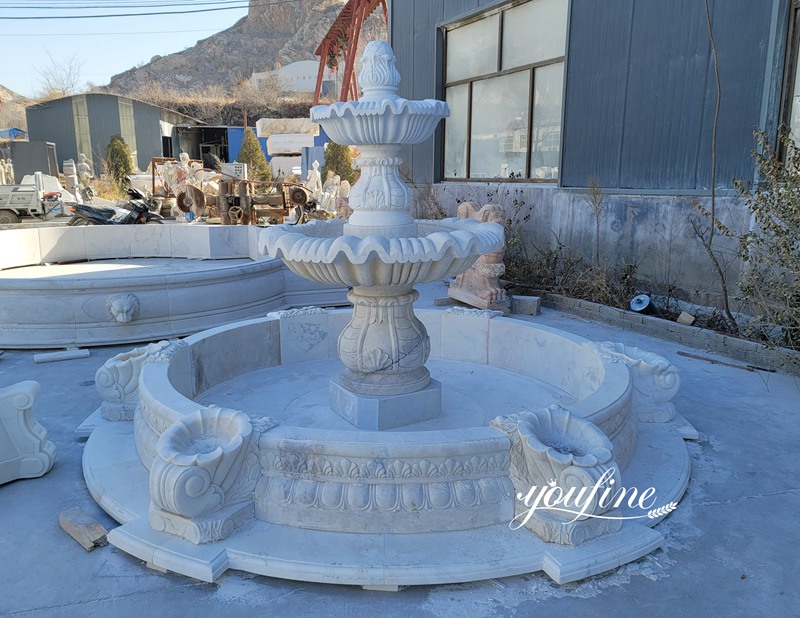 More Designs:
YouFine offers various kinds of marble fountain for you to choose. The most popular three-tier pony fountain is one of our most popular models. The price is favorable, the quality is guaranteed, and it is chosen by many customers. Others, like a large and luxurious fountain of figures and animals, a simple tiered marble fountain, etc. YouFine is committed to providing elegance and beauty for your estate. Contact us for the most beautiful design and the best price!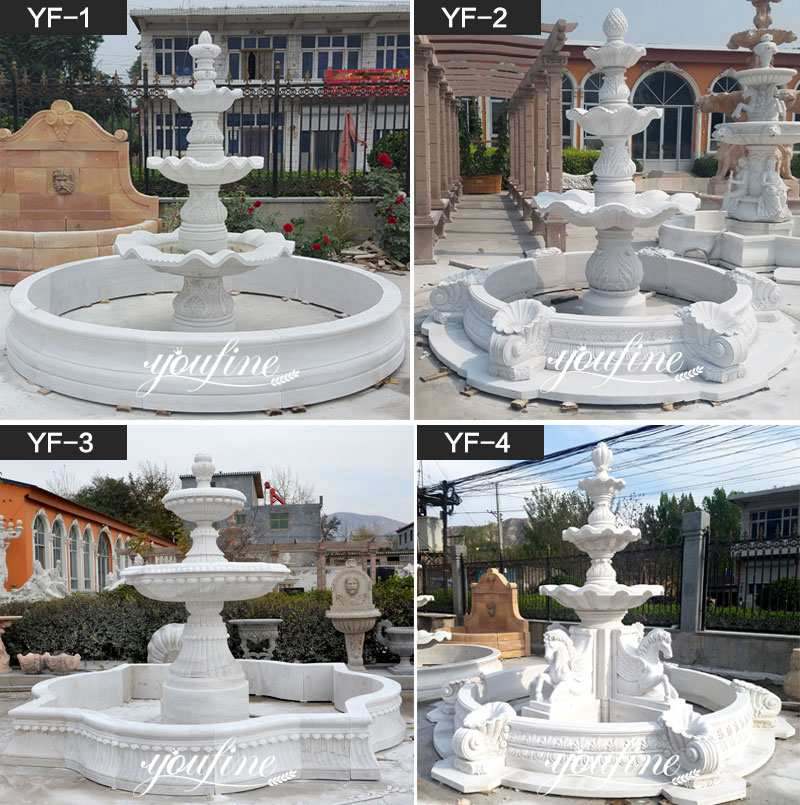 Installation Guidance:
This small cheap white marble fountain creates relaxing waterfalls for the perfect outdoor decoration. About its installation, it is very simple. We will provide you with professional installation drawings. In addition, when the fountain is finished, we will first test the water. And send you the trial installation video. If you don't know anything, you can check it out at any time.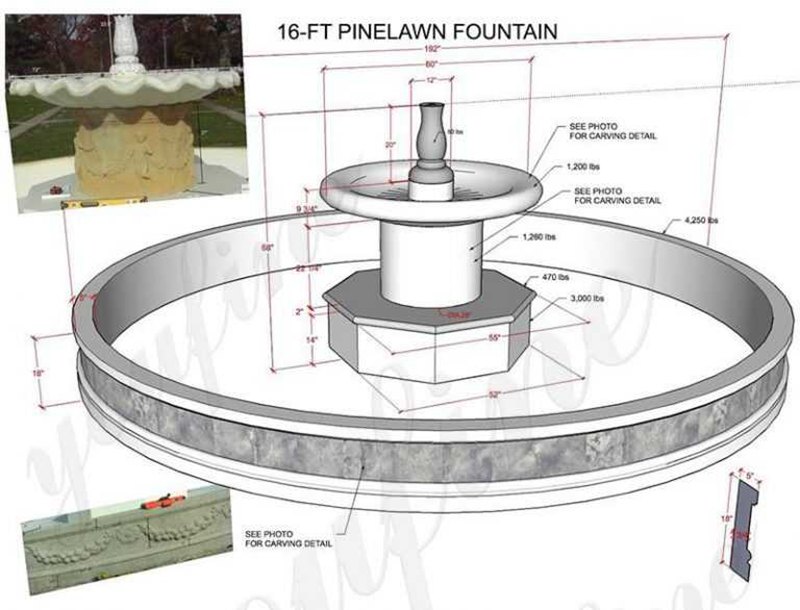 Marble Fountain with Light:
If you put a marble fountain in your yard, you want to enjoy it anytime. You may want to spend some time in the garden at night or take a look from the backyard. You may already have light in this area, you can use it to highlight the fountain and other things around the fountain, or you may want to add some, or even color, to make the fountain stand out.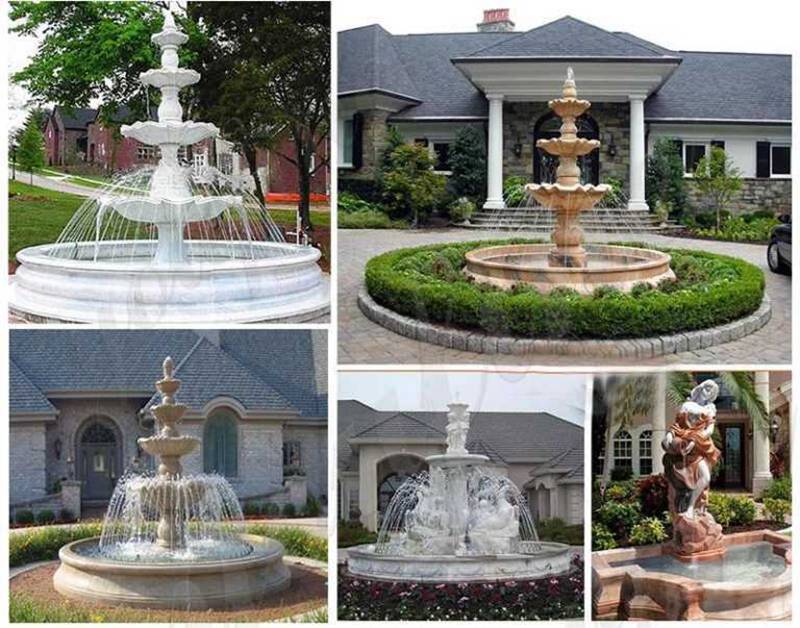 The marble waters-cape we collected is breathtaking. Made of the best marble, our marble is hand-selected and hand-made into these handmade marble fountains.