Details of Marble Fountain
This marble statue fountain was carefully sculpted by top artists of YouFine. At the bottom of the fountain is a large irregular pool with carvings, and the main part in the middle is an elegant sculpture of a woman holding a jar. The sculpture by our artist is very vivid, she has long curly hair and wears a long flowing dress. The woman's face is lightly smiling and the jar in her hand is one of the spouts of the fountain, a clever design that shows the professionalism of the YouFine artist.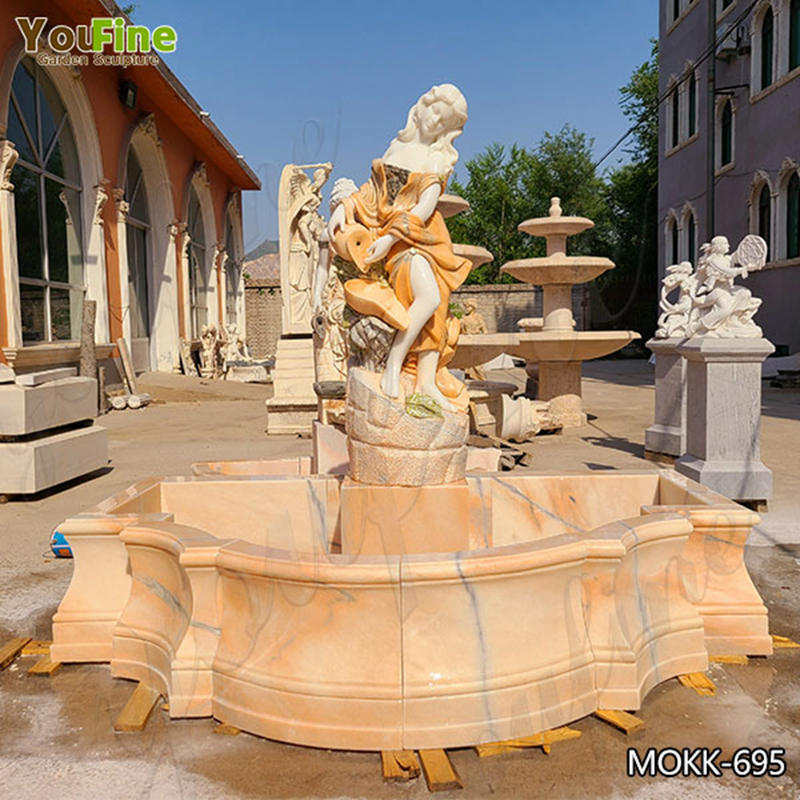 Professional Packaging Measures
YouFine's marble sculptures are packed with standard packaging measures, and we would guarantee the safety of the sculptures to the greatest extent. It is worth mentioning that our packaging process is supervised and assisted by a professional QC team throughout the whole process. First of all, we use a thick sponge and plastic foam to wrap the sculpture, which could minimize the collision of the sculpture during transportation. Secondly, we use standard 3cm thick wooden boxes for packing, which could also ensure the safety of the sculpture.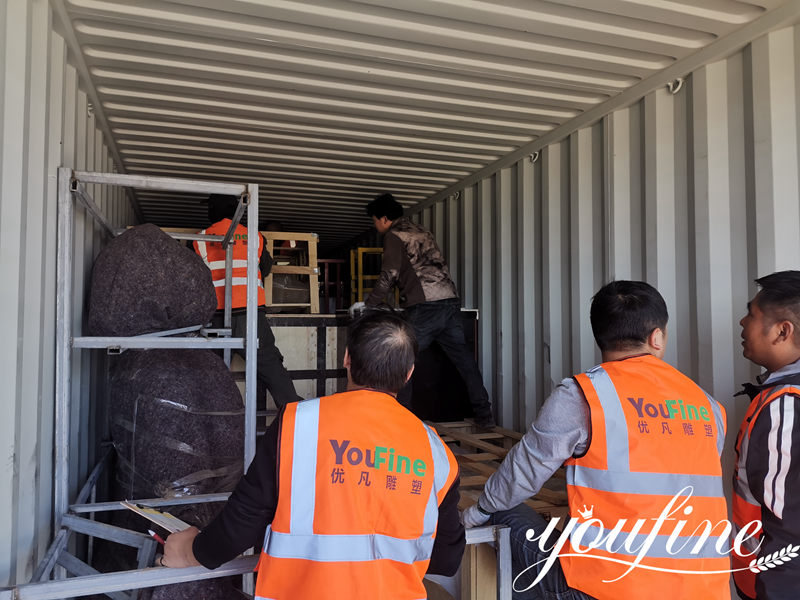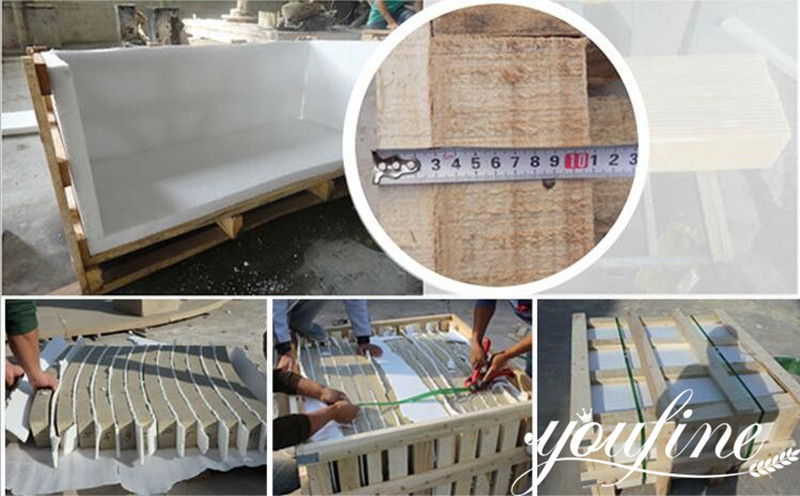 Advantages of YouFine Factory
YouFine factory is a responsible factory that always devotes itself to improving the quality and shape of sculptures. On the one hand, our marble fountain has many different shapes, which are the result of our artists' research and experiment with the master carvers. On the other hand, our factory's master carvers have been exposed to professional marble carving craft since childhood and could grasp the proportions and details of marble fountains and figure sculptures very well and carve out very beautiful marble sculptures.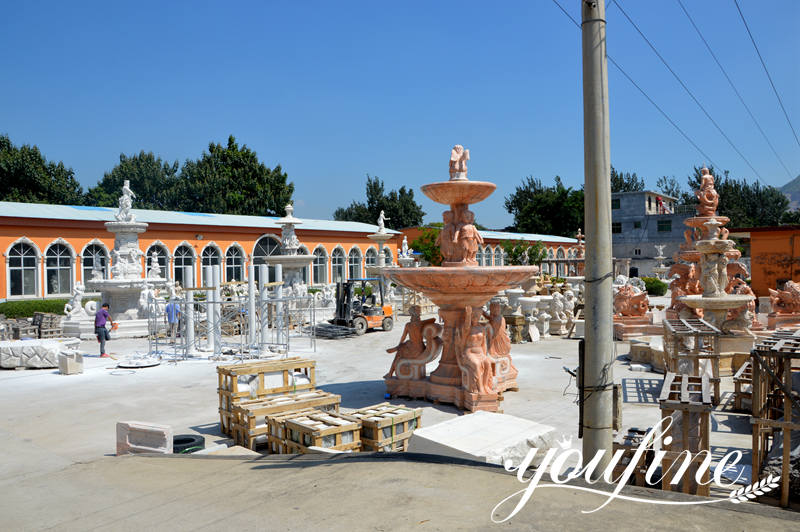 More Options for Marble Fountains
YouFine is a professional marble sculpture supplier, and our customers come from all over the world. Since everyone has different aesthetics, our factory is always innovating and designing new fountain styles and shapes to meet the needs of different customers. And our diverse marble sculptures have been widely recognized by our customers. In addition, we also support the customization service of marble fountains, you could choose the size, color, material, etc. of the sculpture. Our team would make timely adjustments according to your needs.
YouFine's marble fountain is of good quality and exquisite appearance, we hope our fountain sculptures could bring more fun and vitality to your environment.