Antique Marble Lion Fountain Detail:
This three tiered antique marble lion fountain is made of natural sunset red marble. The middle part is supported by three pillars, distributed on each floor. On the marble pedestal, the four lying marble lions are lifelike and their hair is very lifelike. Finely carved from natural marble, our lion is the finishing touch of this marble water fountain. With surround included, contact us for more information!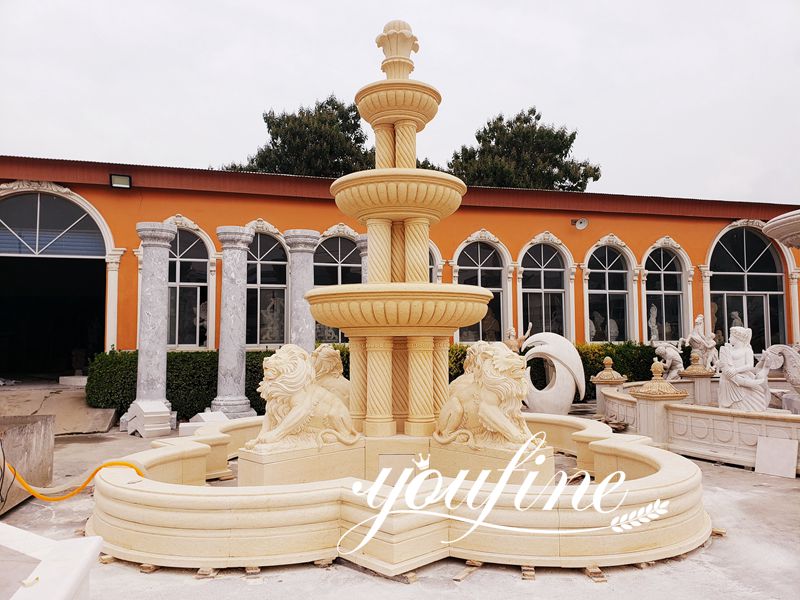 Installation Instructions:
When each piece of marble fountain is finished, our workers will carry out trial installation in advance. Also, video will be recorded during installation. In addition to sending you detailed drawings, we will also provide you with detailed installation videos for your reference. If you have any questions about installation, please feel free to consult us. At the same time, we also provide water testing services, and the soft hose that have been tested can also be given to you for free. Guarantee to give you a very good shopping experience.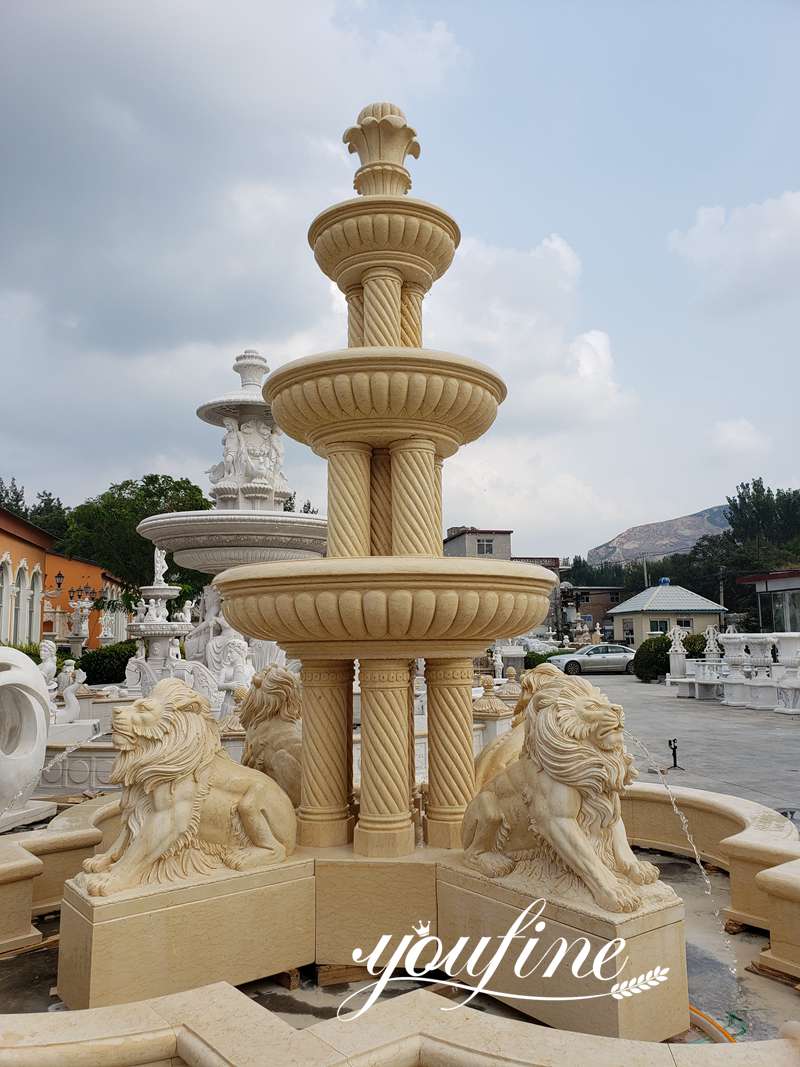 More Designs, More Choices:
As a professional marble carving factory, we have been specialized in producing various types of marble fountains for more than 38 years. Therefore, we have rich production experience and provide you with a series of outdoor marble fountain designs. Including simple marble fountains, layered marble fountains, character sculptured marble fountains, animal fountains, etc. And we can also provide you with various material choices and various sizes of fountains to meet your different application scenarios.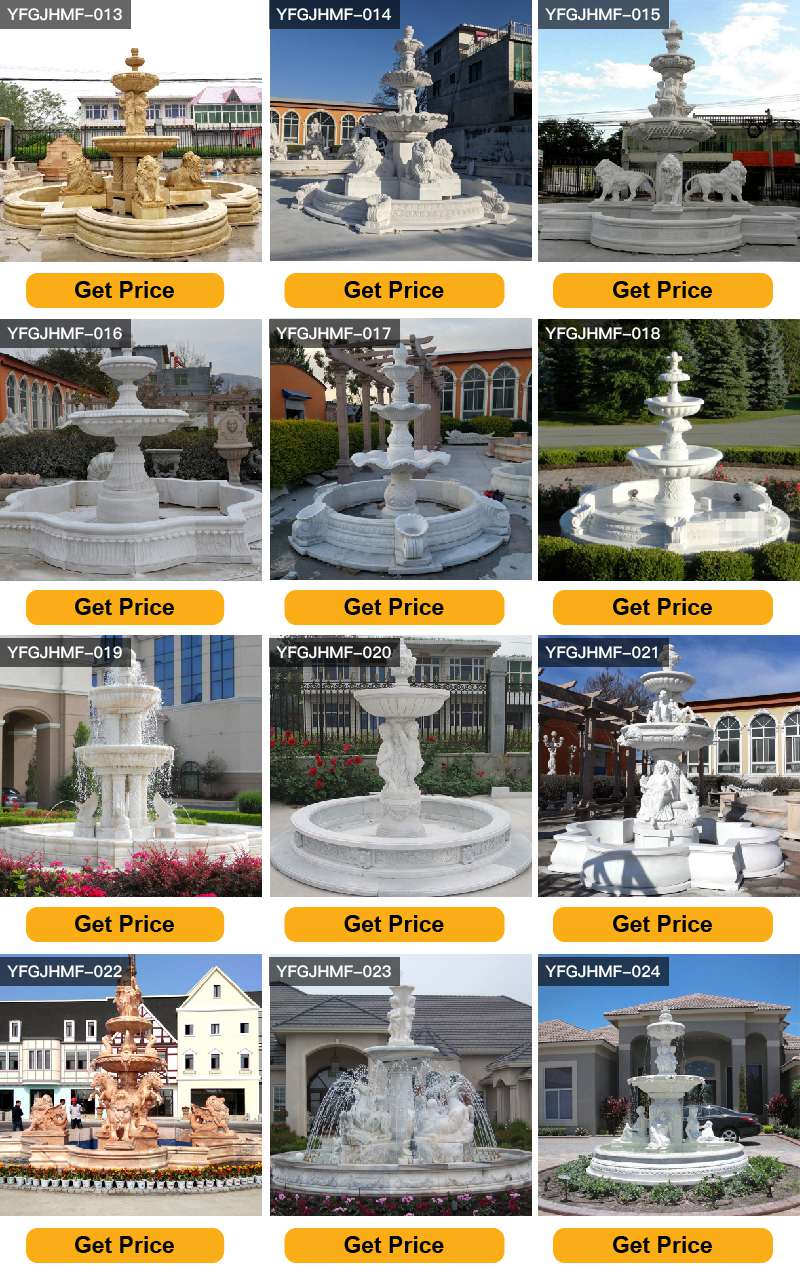 Quality Service:
The advantage of marble outdoor fountains is that they can withstand all kinds of weather. Most of these fountains have pumps. You and your contractor can choose your pump according to your desired flow rate. Many fountains require a pond or other water container. Please contact us for details.