Fountain Introduction
This tiered fountain is a classic marble water fountain. It is made of high-quality black marble, and the black color adds a sense of sophistication to the fountain. This black fountain is a common three-tiered fountain, the fountain is a circular pool below, and the pool is surrounded by a circle of carved flowers and plants also in the same ring form. The upper part of the fountain is crossed by three bowls and three pillars, and their size decreases from bottom to top. Especially, the top of this fountain has a marble orb. We would find that this black fountain to the main design element of the circle, which is also in line with the good wishes of people who expect everything to be successful. Such a fountain with a good meaning would surely add color to your yard.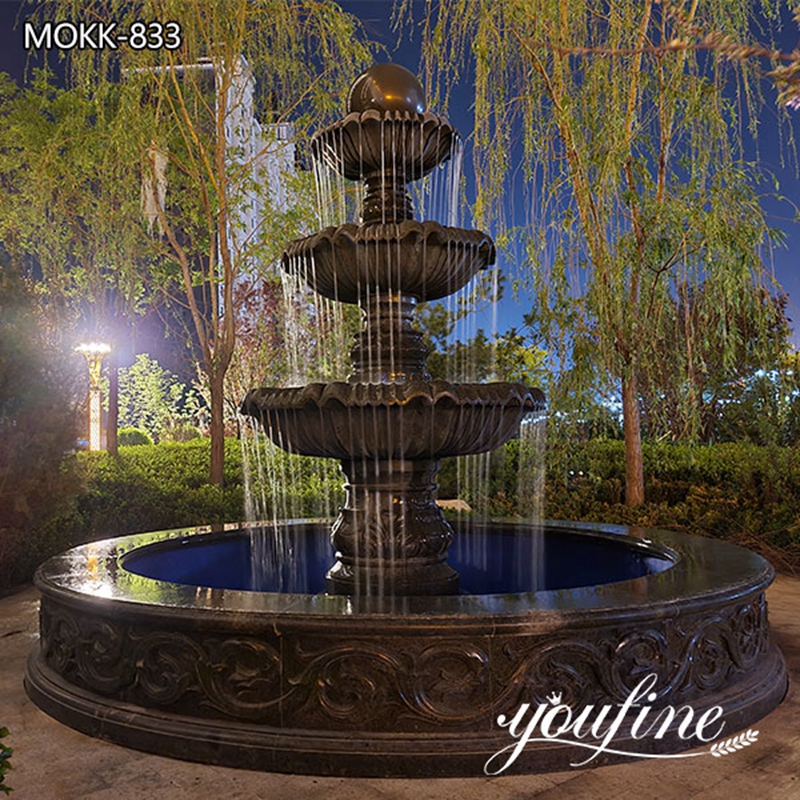 High-Quality Marble
Our fountains are textured and evenly colored, making them the perfect choice for many home renovations, hotels, and plazas. Our fountains are made of high-quality marble. These natural A-grade marbles are supplied to us by our long-standing stone suppliers, so we could guarantee our customers a quality source of stone. We purchase a large number of different marble materials so that we could provide customers with a more diverse choice. The tiered fountain is made of a hard, uniform material, which allows the fountain to be stored and enjoyed outdoors for a long time.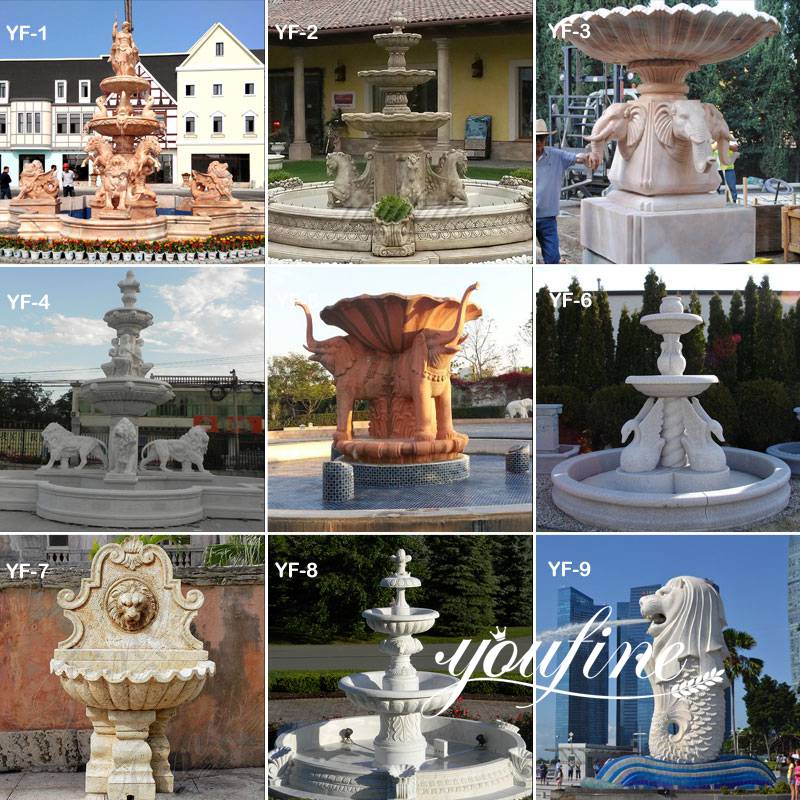 Exquisite Carving Technology
Our fountain is hand-carved by top masters at the factory. It is not easy to carve a fountain of this size, but our masters are not only able to complete the production on time, but also ensure that the carving is exquisite. Our factory carving masters are very experienced, many of them specialize in fountain sculpture for decades, and could accurately grasp every detail of the carving. Previously, a customer from the United States visited our factory, and finally, he was shocked by the professional carving craftsmanship of our carving artists and commented that we are the best sculpture-making supplier in China. Of course, we also welcome customers to visit us at any time, but at the moment, for security reasons, we would send you some videos first if you need, so that you could also feel our professionalism in carving directly.

A Variety of Fountain Options
Our factory has done countless marble fountains, exported to many countries in the world, and received a lot of praise from customers. If you are interested in our fountains, we would provide you with a wide range of marble water fountain design drawings. We have the simple figure and animal fountains, also have a complicated large fountain and classic fountain, in addition, we have water turning ball fountain and wall fountain to choose from. We believe you could buy the fountain you like in our factory.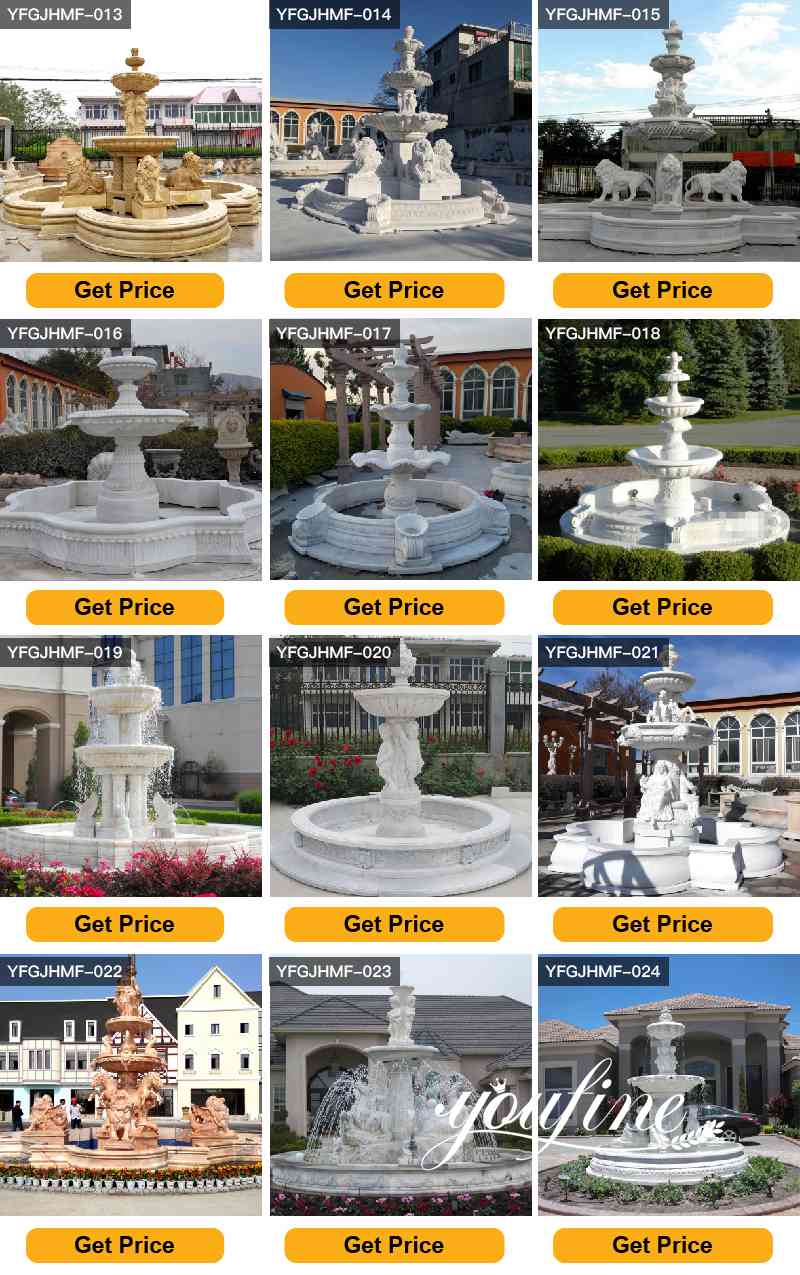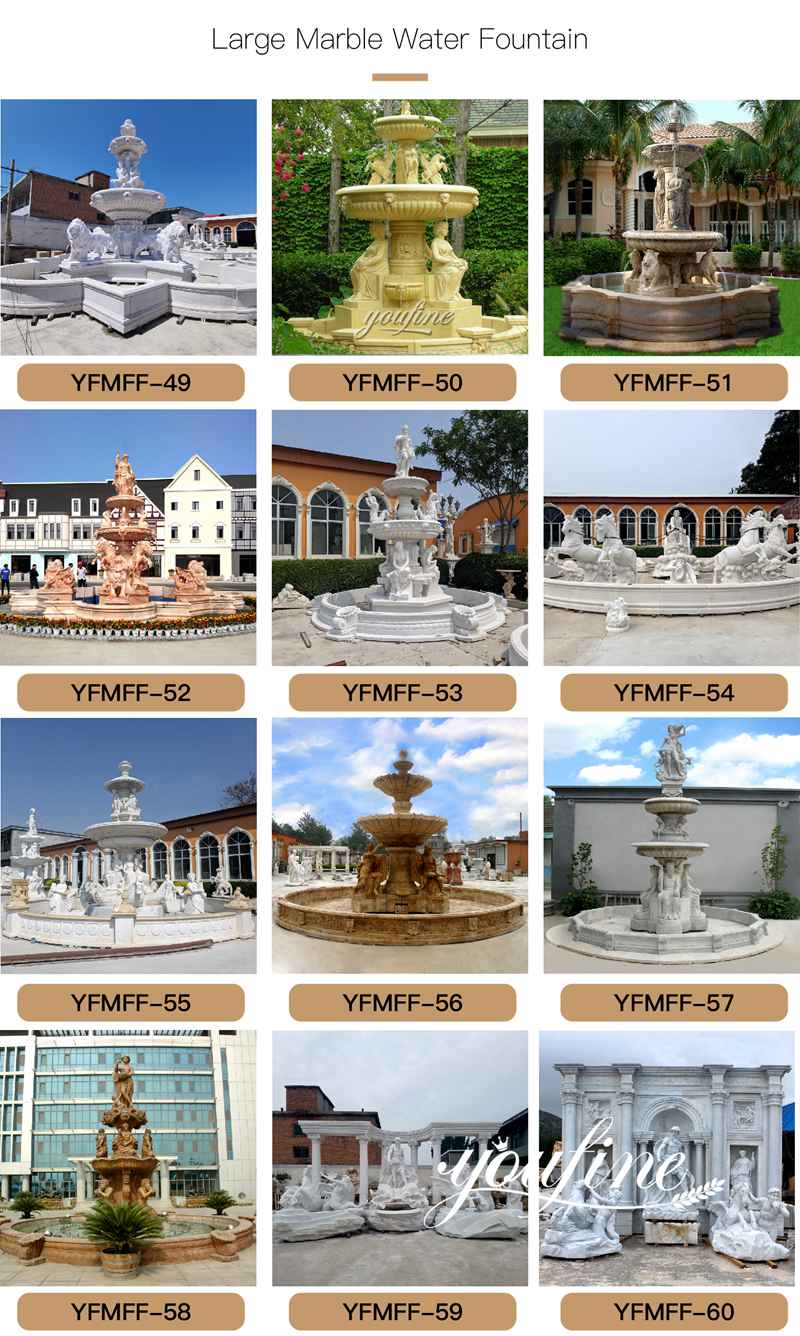 Come and contact us if you need an exquisite marble fountain. We are ready to serve you at any time.