Marble Water Fountain Introduction
This 3-tier water fountain is now for hot sale in our factory, it has a very generous shape, a three-tiered marble fountain. This fountain is carefully carved out of white natural marble, no matter which detail, it looks very beautiful.
Although the shape of this fountain is relatively simple, our artists are also very careful to carve the rich drawings to decorate this tiered water fountain. It is worth mentioning that the proportion of this Dali city fountain is very harmonious and looks very comfortable. In addition, our artist also designed some conch-shaped bowls around the pool of the fountain, you could plant flowers or place other decorative objects in these bowls.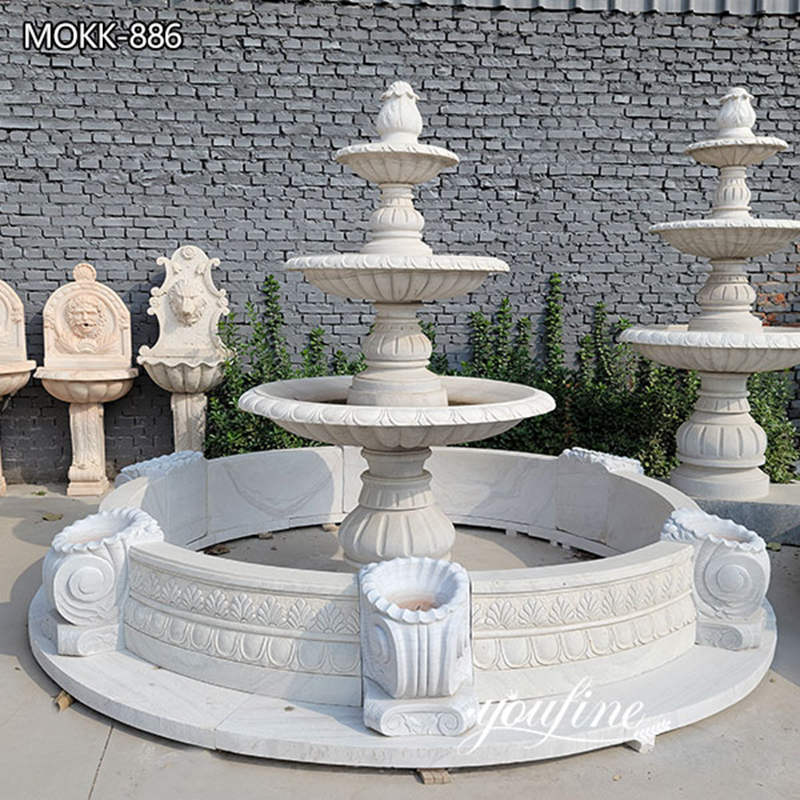 Rich Marble Material
YouFine's marble fountains are widely recognized by customers, and YouFine is always innovating and changing to accommodate the diverse needs of customers for sculptures. First of all, each marble sculpture in our factory is carved with different marble materials. Usually, we use high-quality gray stone, sunset marble, beige marble, and white marble. It is worth mentioning that YouFine has its quarry, so we could be self-sufficient in marble materials, and we also have a lot of precious marble raw materials in stock to meet the various needs of our customers.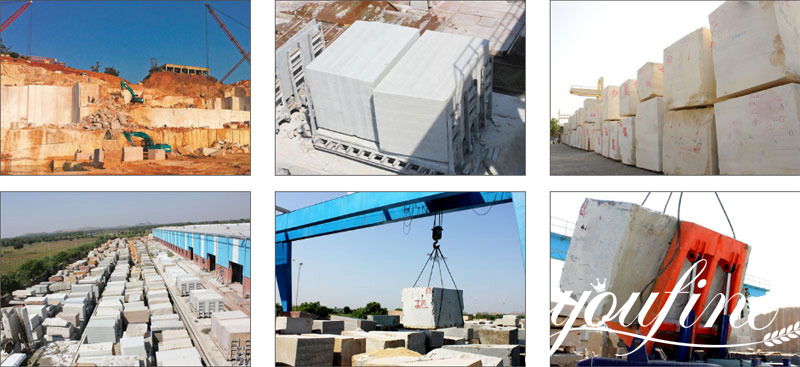 Strict Packaging
YouFine's marble fountain has a high artistic value and collection value, and we take the production of the fountain and its transportation safety very seriously. On the one hand, YouFine uses a thick sponge and plastic foam to wrap the sculpture, which could reduce the crushing and collision of the sculpture during shaking. On the other hand, YouFine uses a professional 3cm thick wooden box to pack the sculpture, this standard wooden box could prevent the sculpture from being bumped to the maximum extent and protect the safety of the marble fountain.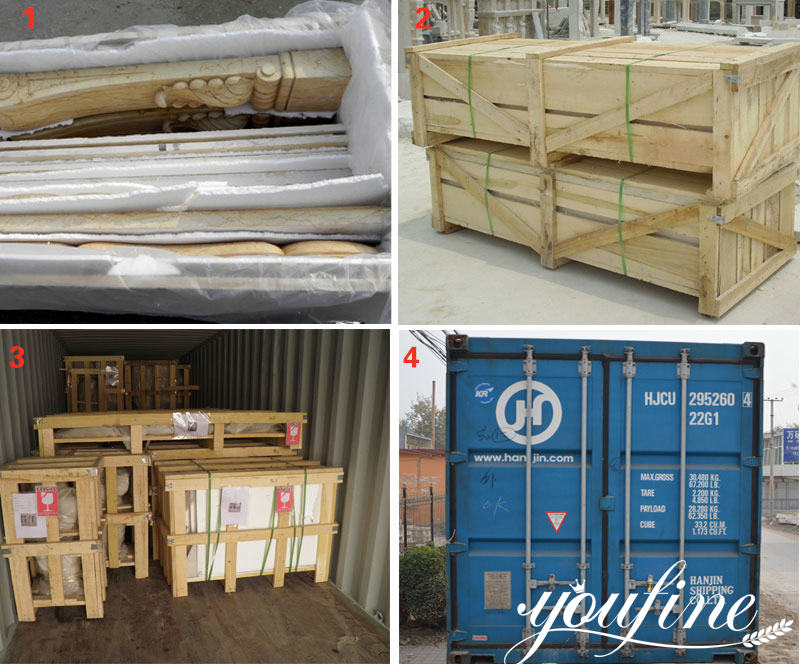 More Options for Marble Water Fountains
YouFine's marble water fountains have been tested by the market for a long time and have been well received by our customers. It is worth mentioning that YouFine has been innovating new sculpture shapes and designs for 39 years. For example, we have created the classic marble horse fountain and the lion fountain, which have been copied by the industry. Our artists and master sculptors find time each year to dedicate to research and creativity in sculpture design. Thus we could keep up with the trends and create the most popular marble fountains.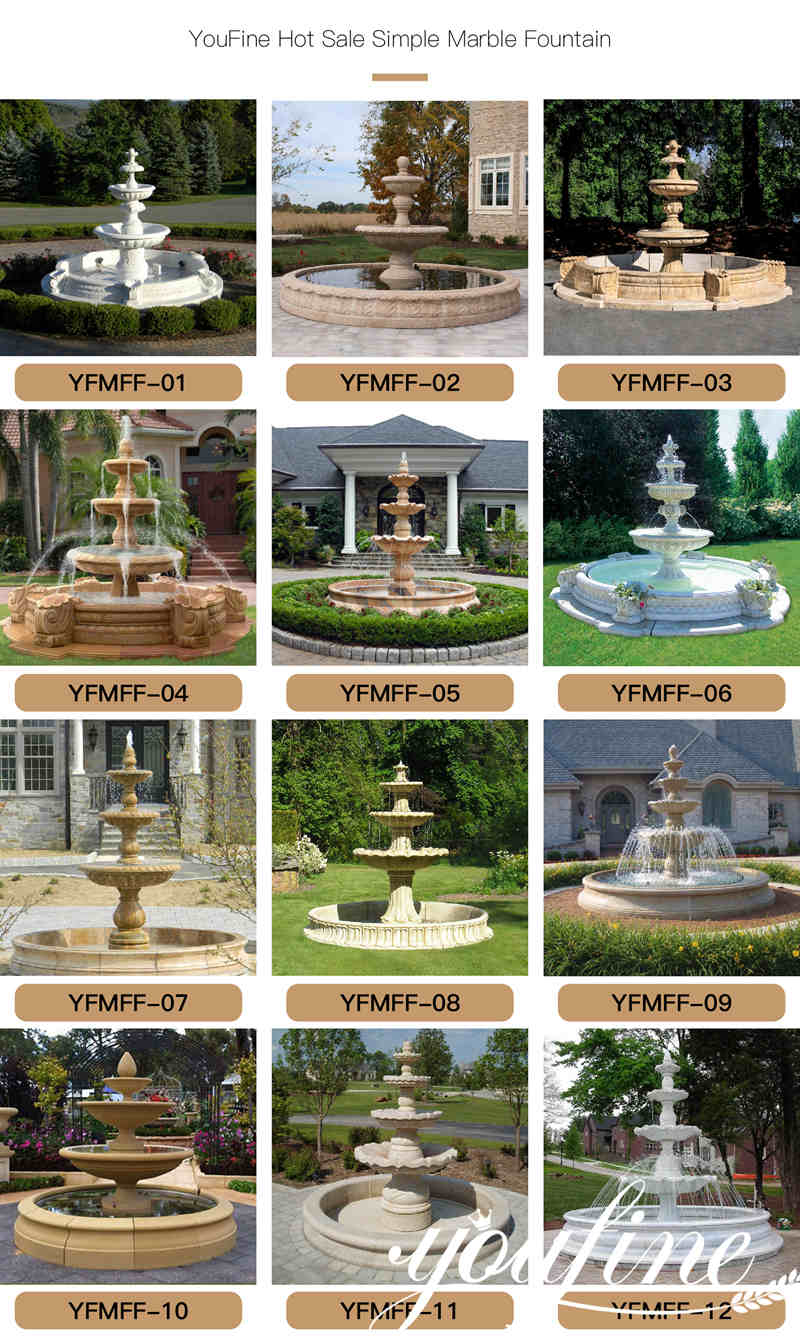 YouFine's marble fountain is a hot selling sculpture type, we believe everyone could choose your favorite style from our rich sculpture, come to YouFine for consultation, and we are ready to serve you.