3 Tiered Marble Water Fountain Details:
This beautiful simple 3 tiered marble water fountains is one of YouFine's hot sale fountains. With simple and exquisite appearance, it is well loved by the public. Finely carved from high-quality natural marble, this fountain also displays amazing detailed carvings. For example, each big bowl of this three-tier fountain is like a petal. And the middle bud is on the top. Around the base, there are six trumpet-like decorations. Beautiful details throughout. YouFine top masters perfectly combine the beauty of marble with the practicality of the fountain. This is a rare marble work.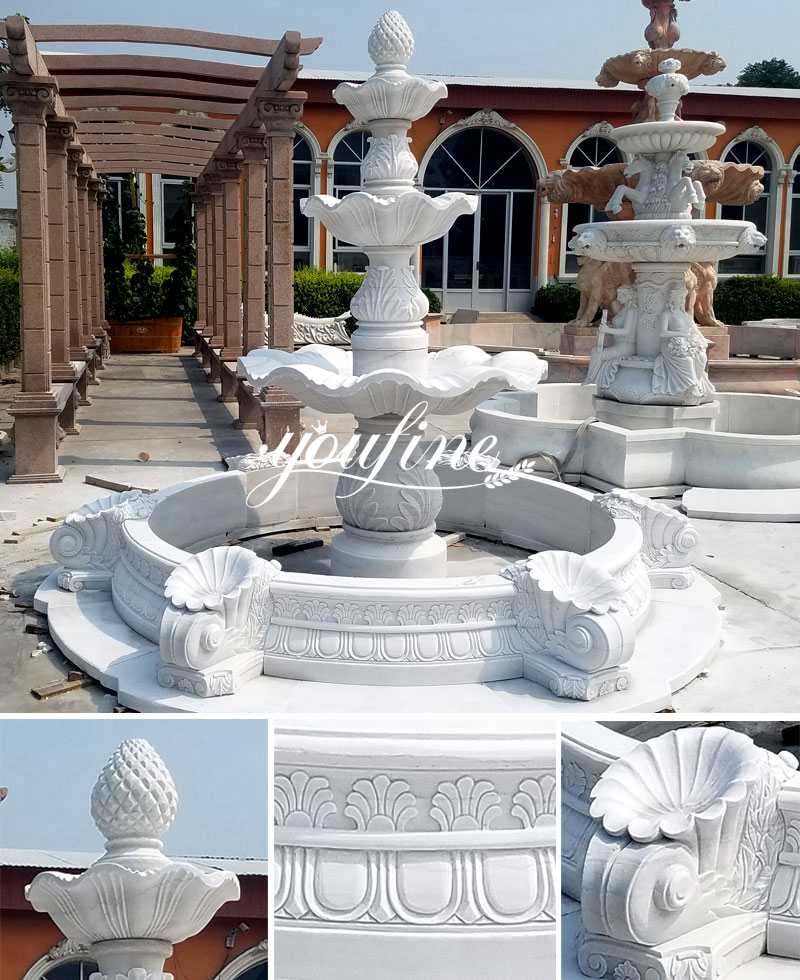 Installation Guidance:
When our customers receive this simple 3 tiered marble water fountains, they will definitely give high praise and evaluation. At the same time, YouFine will also provide very detailed installation drawings for free. Because it is delivered in several parts, you need to assemble it yourself. YouFine will install and test the water in advance. And send you the trial installation video for your reference.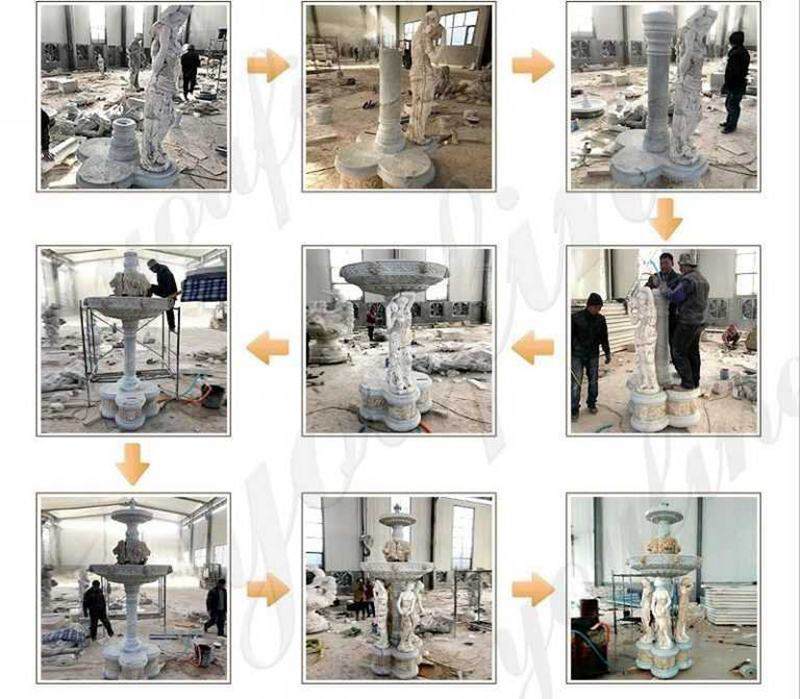 More Design, More Choice:
If you are still looking for a small cheap fountain, this one could not be more suitable. YouFine will also provide you with all kinds of small fountains. You can leave a message to get our most detailed fountain catalogs. Large marble fountain, water floating fountain, marble lady fountain, character and animal combination fountain and so on… As long as you need it, YouFine can satisfy you for sure.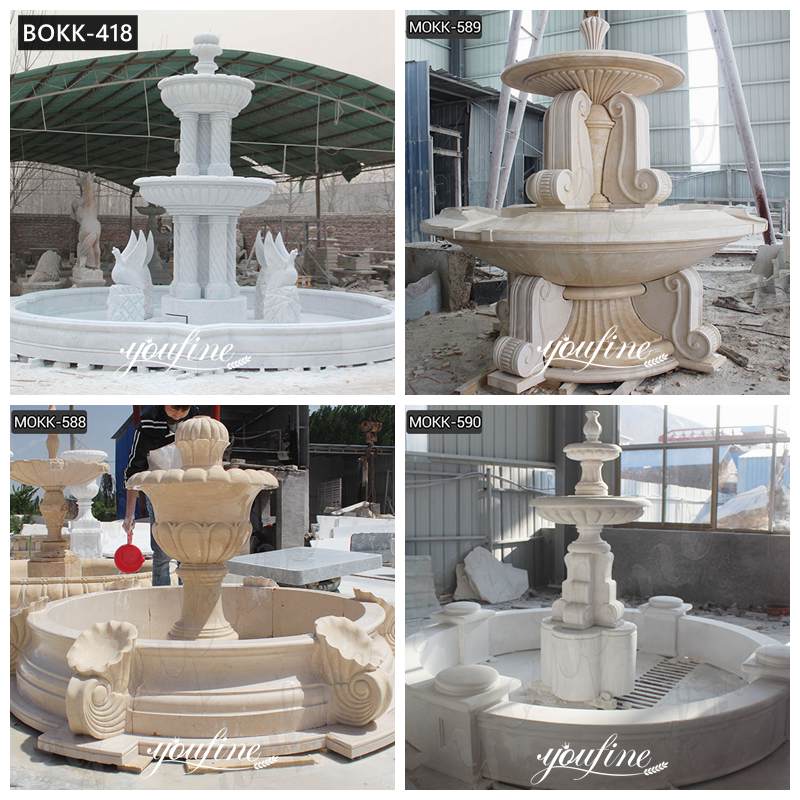 YouFine Profile:
Not only this simple 3 tiered marble water fountains, YouFine has thousands of marble fountain cases for your reference. Year after year, we continue to add new innovation to better serve the needs of our customers. So our carving skills and export services are also constantly improving. Our marble fountains are the best choice for you!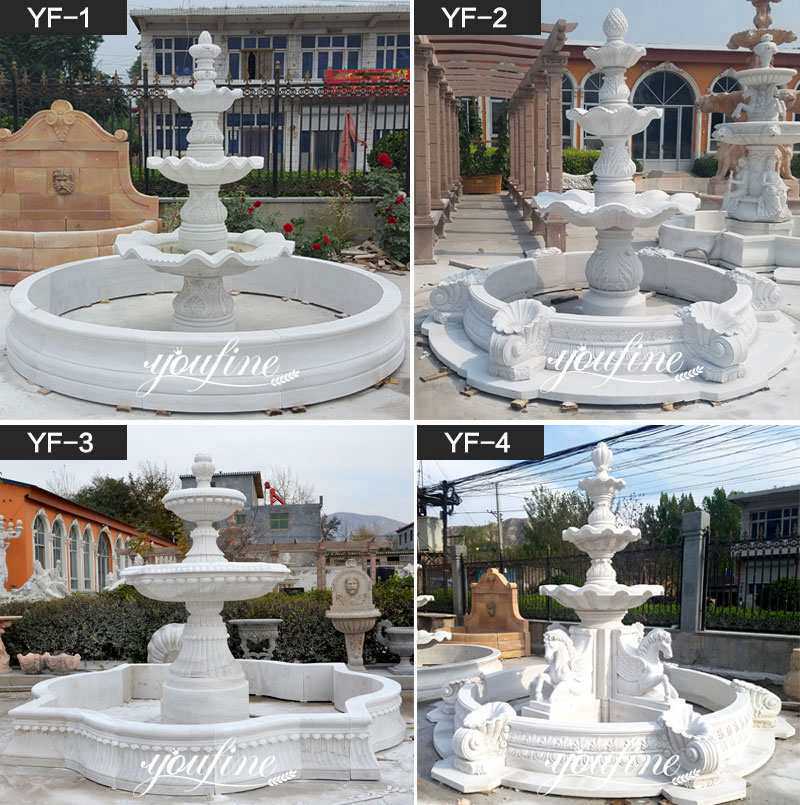 Have searched for a while? A little chat with YouFine sales person should help you a lot!