Water Fountain Details
The marble water fountain for sale is hand-carved by our top masters. The overall fountain is a two-tiered fountain with a large pool at the bottom for a very atmospheric look. The two bowls of the fountain are sculpted with cute little boys and an angel baby statue. The sculptures are beautifully carved and add to the ornamental value of the fountain. The most unusual feature of the fountain is that it is made of natural marble, and we have used an unusual red marble. This makes the fountain even more special and is enjoyed by many customers.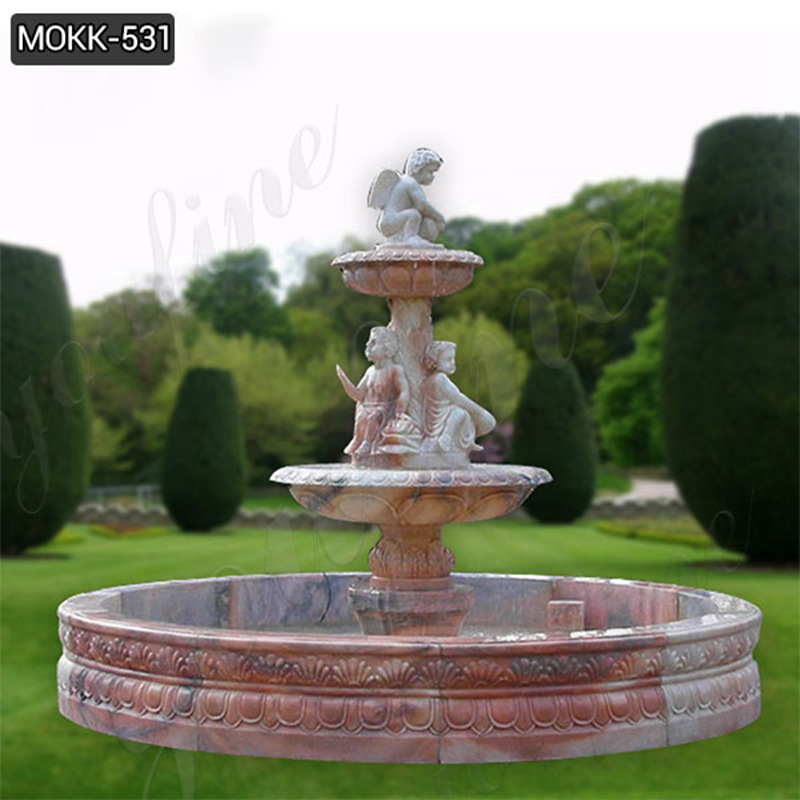 High Quality and Abundant Marble
Our factory has its quarry, so we have a rich source of marble. We have a wide range of marble materials and many colors to choose from. It is also worth mentioning that we have some rare marble resources in stock, so we could create unique marble sculptures for you if you need them. What's more, our marble fountains are carved from a single piece of intact marble material. For the sake of safety and quality, our factory always refuses to use pieces of stone to put together sculptures. As a result, our marble fountains are made to last for a long time in the outdoor environment.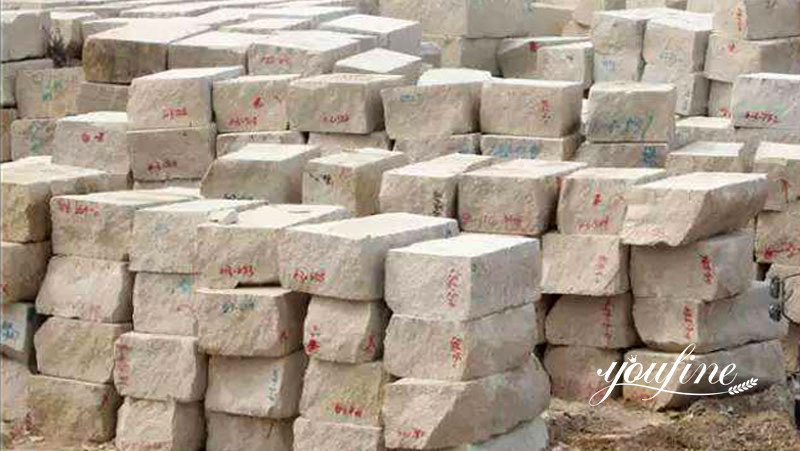 Top Carving Techniques
One of the strengths of our factory is the decades of experience of our artists. Many of them come from Quyang, the home of sculpture in China. Qu Yang has been specializing in marble sculpture since ancient times and is very well known in China. The top masters of our factory have inherited the traditional marble sculpture techniques of Qu Yang and our artists have the traditional Chinese artisan spirit. They take great care in the production of marble sculptures and strive to bring the most valuable sculptures to our customers.

Customized Service
What sets our factory apart from others is that we could offer a bespoke service to our customers. Firstly, our marble fountains are available in many different shapes and colors. Whichever style of marble fountain you prefer, we could make it. Secondly, we have a team of professionals who are constantly innovating the designs of our products, and these designs have been widely welcomed by our customers. Finally, if you already have a design idea of your own, our team could make it happen for you too.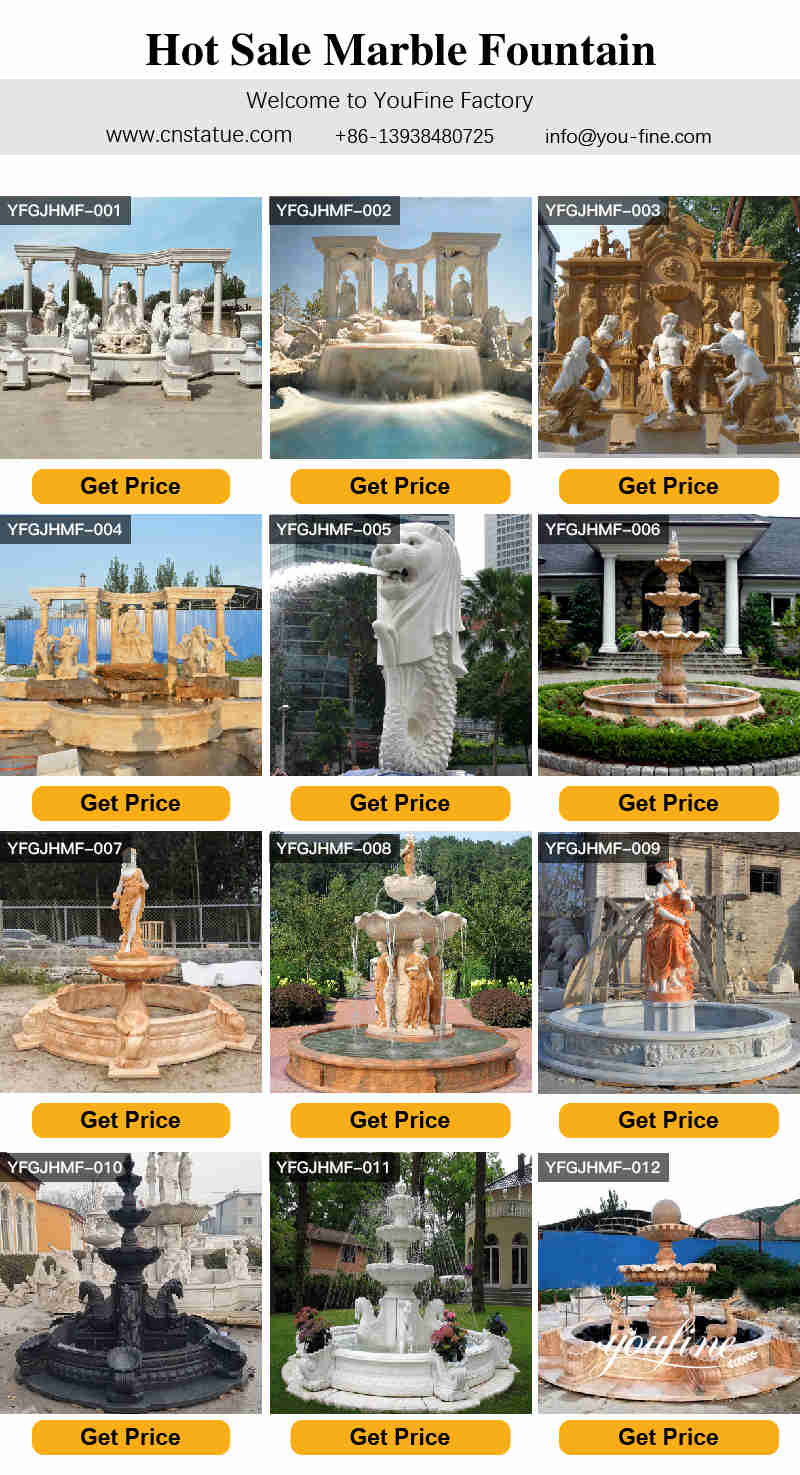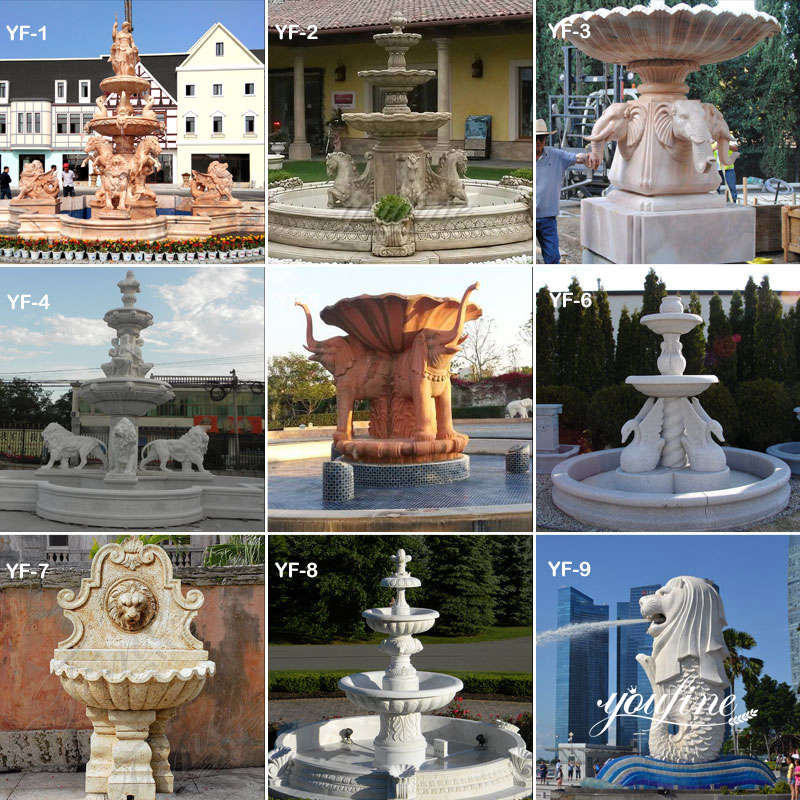 If you have any needs, please contact us for more details and our team is ready to serve you.