Details of Marble Wall Fountain
This marble wall fountain is a great choice for a garden water feature. It is carved out of grade-A marble material and carefully sculpted by top masters of the factory. First of all, this marble fountain consists of a small-sized pool and a set of figure sculptures, each in different colors of marble material, which look very bright and vivid. The main part of the fountain is a young man and woman, the boy's shoulders carrying two buckets of water, while the girl's arms are holding a bunch of full grapes. This image shows the fun of farming leisure and looks very friendly. Every detail has been carefully handled, and the sculpture looks very vivid.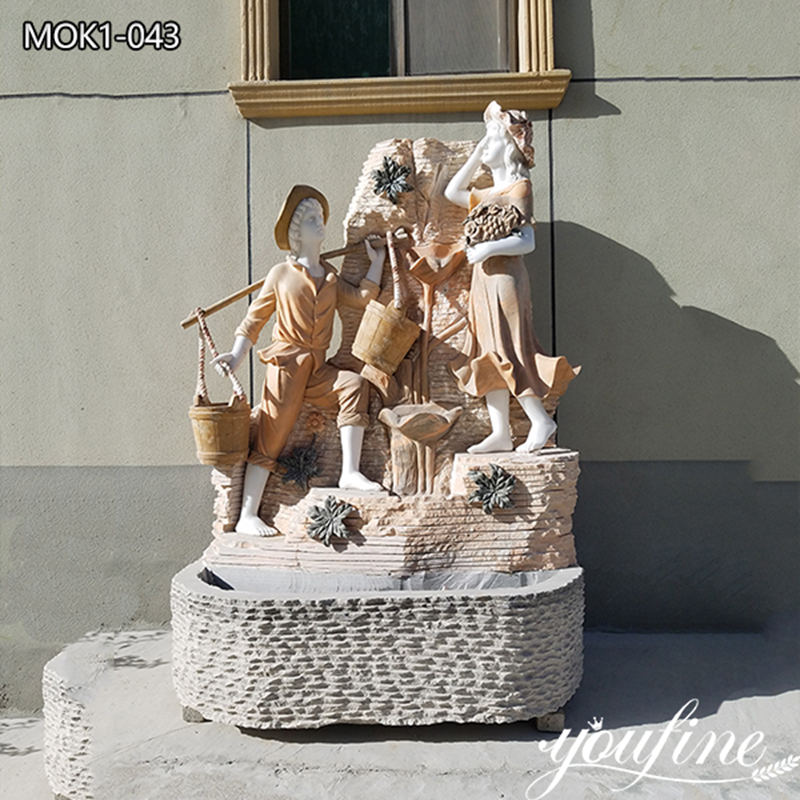 Rich Marble Material
YouFine's marble fountain sculptures are available in a myriad of designs and styles, and each fountain could be made in different colors and materials. youFine is a professional marble sculpture supplier, and we have our quarry, so we could achieve self-sufficiency in marble materials. YouFine guarantees that only the best quality marble materials are used to make So our marble fountains would last for a long time in the outdoor area. More, many rare marble materials are waiting to be selected, if you are interested in this kind of marble material, please feel free to contact us.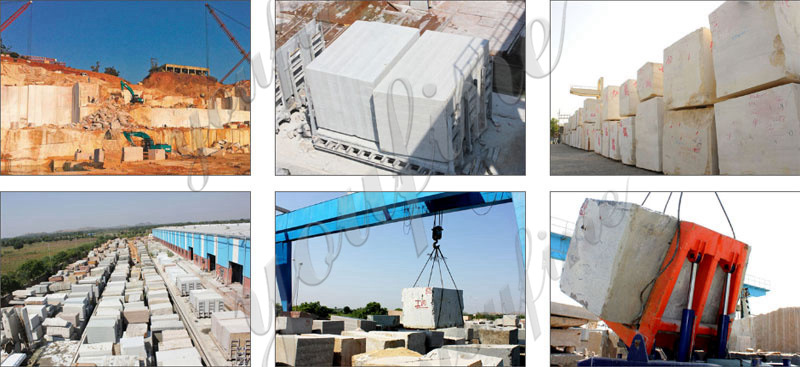 Standard Packing Measures
YouFine's marble fountain has high artistic value and collector's value, we usually use the tightest packaging to protect the sculpture. First, we use a thick sponge and plastic foam to pack the sculpture, which could prevent the sculpture from being damaged by excessive impact during transportation. Secondly, we use standard 3cm thick wooden boxes to pack the sculpture, which could protect the sculpture to the maximum extent. It is also worth mentioning that YouFine insures each sculpture with full insurance, so if the sculpture is damaged, the insurance company would compensate you for the loss.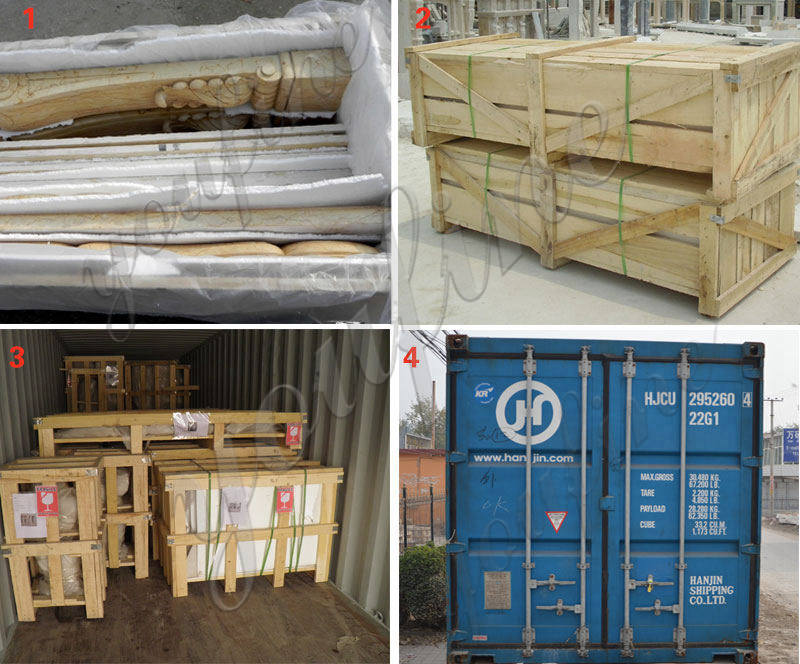 More Choices for Marble Fountains
YouFine is a supplier of custom marble sculptures, and our marble fountains are available in a variety of styles and shapes. We have large outdoor plaza fountains, large figure sculpture fountains, marble wall fountains, marble water ball fountains, and so on. If you are interested in any of the marble fountains, we would provide you with design plans and drawings. In addition, you could change the shape, color, size, and form of the sculpture. We could all make a marble fountain to meet your needs.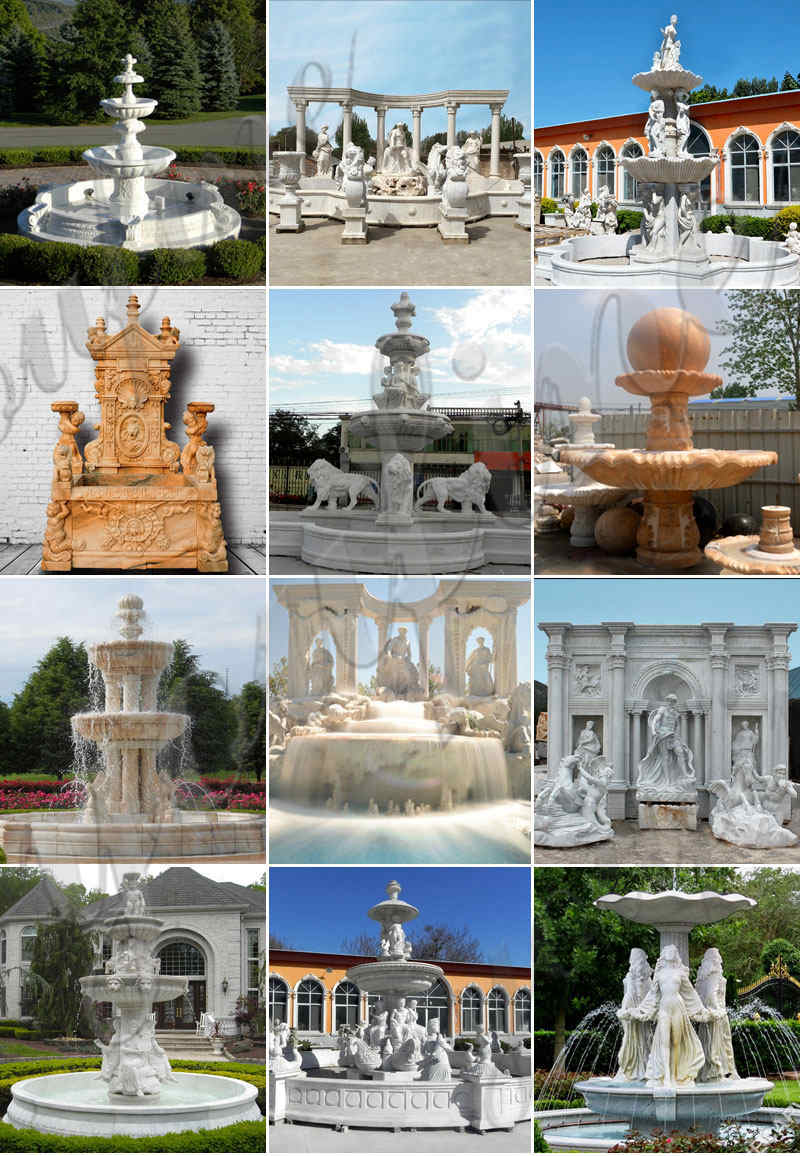 YouFine's sculptures, especially marble fountains, are exported to various countries and regions around the world. If you want a perfect sculpture, YouFine is the best choice for you.