Details of Marble Wall Fountain
This marble wall fountain is finely carved from high-quality white marble. First of all, the wall part of this fountain is the most exquisite part of the whole fountain. This piece of marble wall is carved with a pair of cherubs sculpture and a powerful lion head sculpture. Then there are many complex and delicate drawings, each place carved carving are different, there are full of grapes, fat gourds, blooming leaves and flowers, and a pair of festive fish sculpture. In addition, the base of the fountain and around the pool is carved with fine drawings. this set of marble wall fountains has a high collection value.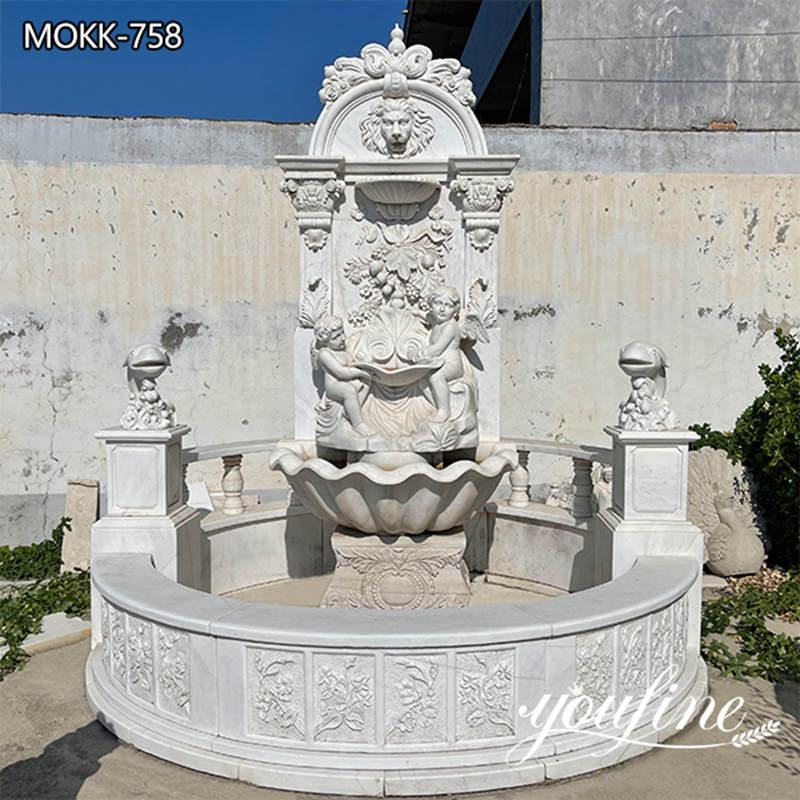 Professional Sculpture Artists
YouFine's carving artists are the top masters in the industry, many of them have learned professional marble carving techniques since childhood and have rich experience in marble sculpture making. What's more, these artists inherited the traditional marble carving craft from Quyang, China, and are experts in marble carving. On the other hand, these artists are very responsible and possess the traditional Chinese artisan spirit. They would treat each marble fountain creation with care and strive to provide the best marble sculptures for customers.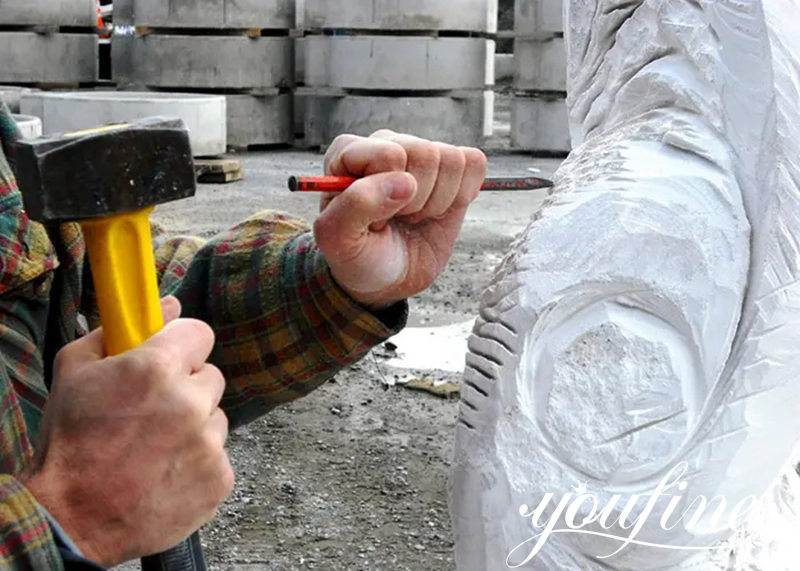 Abundant Marble Materials
One of the most important reasons why the YouFine factory is located in Qu Yang, the hometown of Chinese sculpture, is that Qu Yang produces marble raw materials, which could provide abundant and sufficient raw materials for our marble sculptures. On the one hand, YouFine has long-term cooperation with marble stone suppliers, who have been providing YouFine with quality marble materials. On the other hand, YouFine has its quarry, so we could achieve self-sufficiency in raw materials, moreover, our own quarried marble materials have no middlemen to earn the price difference, and the price is more favorable, so YouFine's marble sculpture is of high quality and very reasonable price.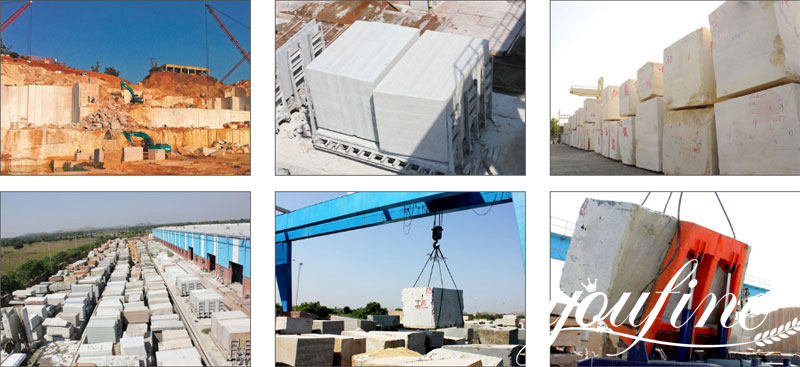 More Options for Marble Wall Fountains
YouFine is a professional marble sculpture supplier, we have designed and created countless marble fountains for customers all over the world. If you are interested in our fountains, we could show you more pictures and videos of our rich marble fountain styles, we are sure there is a fountain you like. In addition, YouFine supports the customization of marble fountain styles, colors, sizes, etc. In addition to this white marble wall fountain, we also have a variety of large sculpture fountains and water spinning ball fountains, and so on. We believe you could pick the right fountain for your garden at YouFine.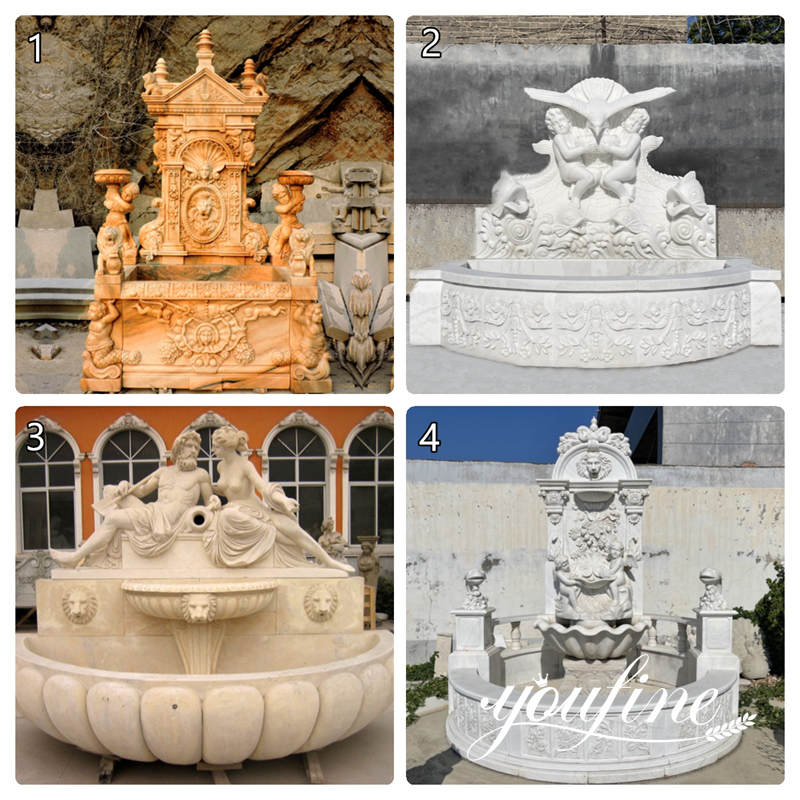 YouFine is a professional marble sculpture supplier, and our marble sculptures are widely praised by customers. Hope to hear from you soon, the YouFine team is always ready to serve you.