Outdoor Marble Fountain with Lady Statue:
This large outdoor fountain sculpture is an artistic feast of the goddess. It is a huge fountain sculpture creating amazing waterfalls! The super-high second-tier fountain has beautiful ladies holding vase sculptures. There are four vivid lion head statues around the pool. These statues are all hand-carved. And you can see each exquisite carving design and can enjoy a feast of the combination of marble and fountain. Contact us for more discounts!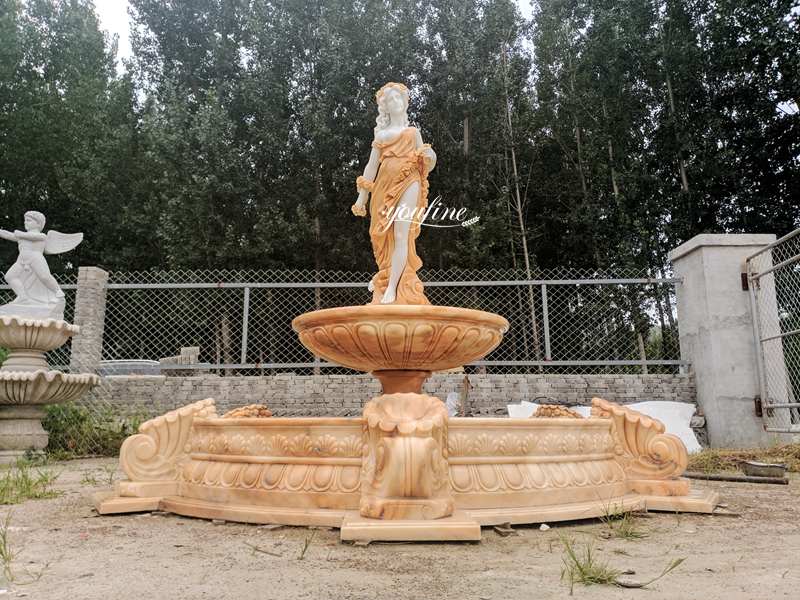 More Designs, More Choice:
YouFine offers you thousands of designed outdoor marble fountains for you to choose from. The fountain water pump is the main working part to complete the artistic modeling of the fountain. Its function is also to spray the water with a certain pressure through the shaped fountain to form a gorgeous spray on the surface of the water. A variety of different combinations can create a variety of waterscapes, which are exciting, and produce wonderful artistic effects.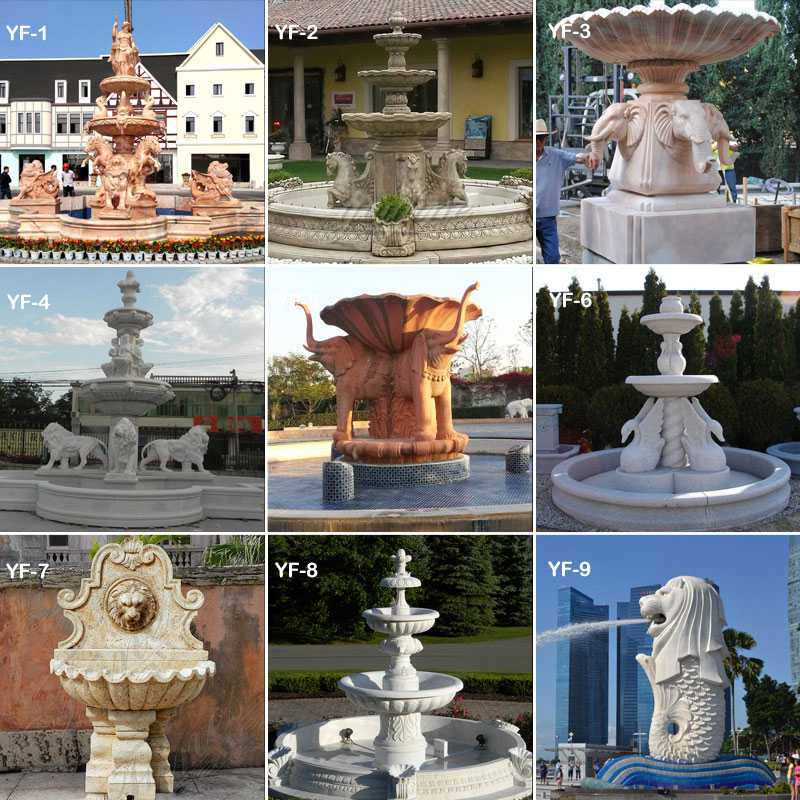 Selection of Fountains:
According to the different structures, it can be divided into direct injection, rotation, water film, suction, atomization and other types; according to the flower shape of the sprayed water, it can be divided into a dandelion, trumpet flower, morning glory, mushroom, ice tower, open screen and Various types such as spray nozzles.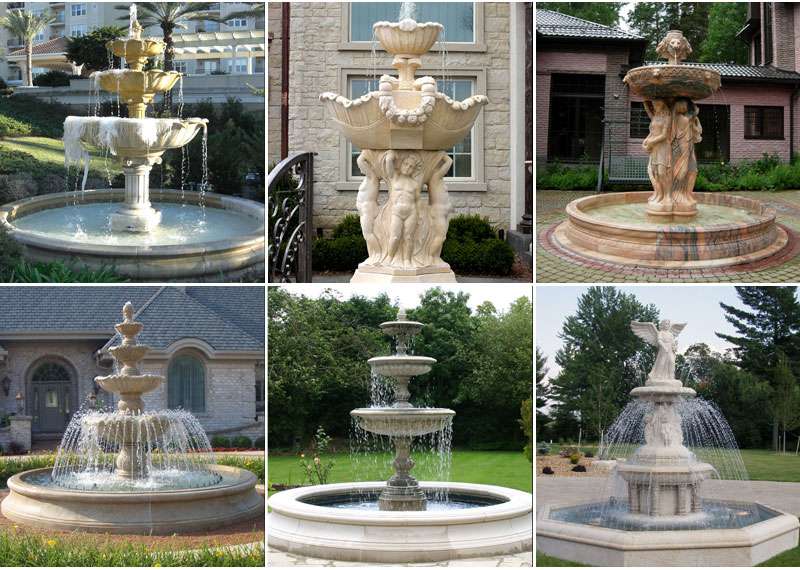 Test Water Service:
All of our large fountains will give free hoses needed inside the fountains. In addition, after YouFine has produced a finished marble fountain, it will be assembled. During the period, the water will be tested in advance to ensure that the fountain can work normally. In addition, the hose for testing the water can also be given to you for free. For installation problems, we will provide you with detailed installation drawings and installation videos. If you have any other needs, please feel free to contact us.