Horse Fountain Introduction
The marble horse water fountain is a classic style in our factory. Many customers choose it for decoration in the courtyard or garden. Some customers also use this fountain for hotel decoration. They said that the beautiful carvings of horse statues make the water fountain more exquisite. We could see four winged horses encircling the fountain's first base. These four horses are the most intricately carved part of this fountain, and the wings and body parts of each horse are carved to life, which is enough to demonstrate the professional hand-carving skills of our top master carver. In addition, this fountain is composed of three bowls and water pools of different sizes. After installing the water pump, this tiered horse water fountain could better present the effect of the fountain.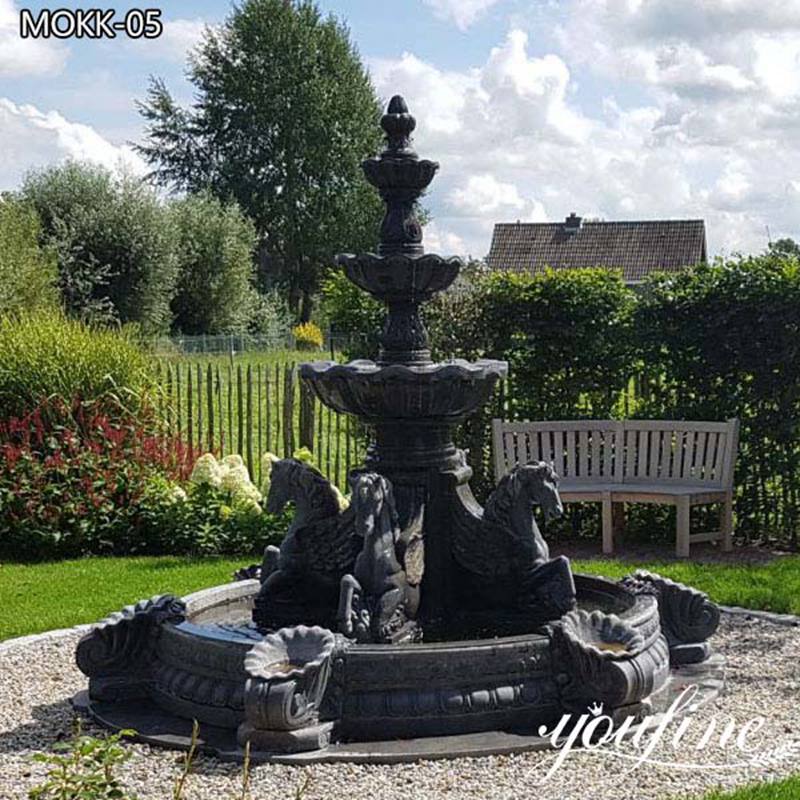 Carving of Pegasus Fountain
Our marble Pegasus fountain is very popular, many people buy this fountain in different colors from us. The fountains made by us not only pay attention to the good-looking appearance but also pay attention to the craftsmanship of carving. We have much experienced marble carving top masters in our factory who would repeatedly modify the details in the process of making the fountain to bring the sculpture to a fine level. Take this Pegasus sculpture as an example, our artisans brought the enchanting Greek mythology to life through the observant hand-carved Pegasus.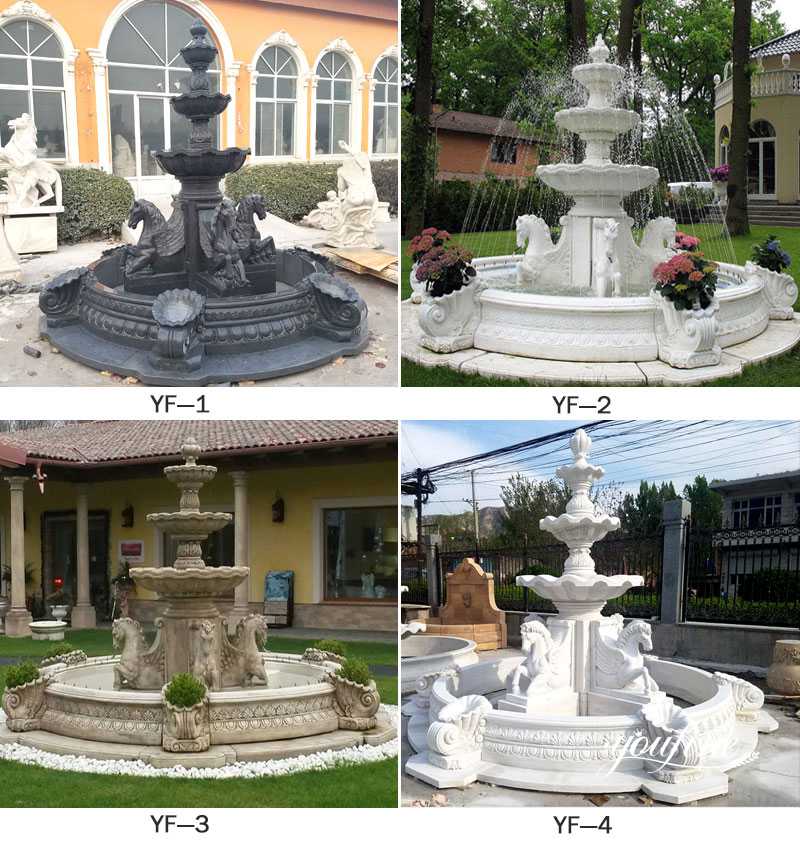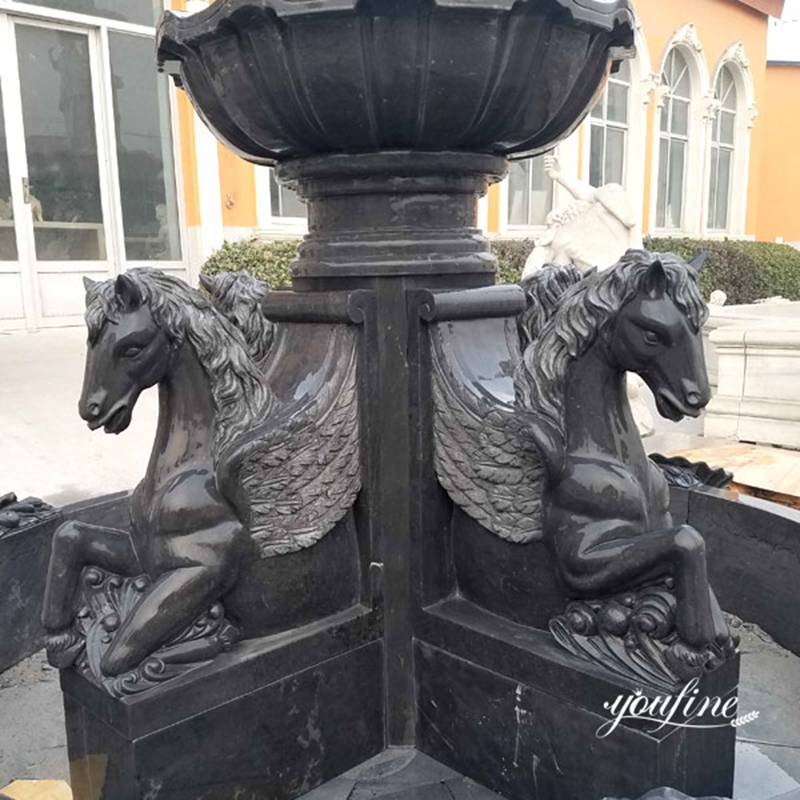 Custom-made Service
Our factory has been making various shapes of marble fountains. In addition to this black marble Pegasus fountain, we also have many simple-shaped fountains, figure fountains, animal fountains, wall fountains, and water ball fountains. You could choose any fountain you like, or you could change the size, color, etc. of the fountain. In addition, If you do not see what you're looking for, or if you simply want to submit your own inspiration photo or architectural shop drawings, our design team could bring your dreams to reality regardless of the scope of the project.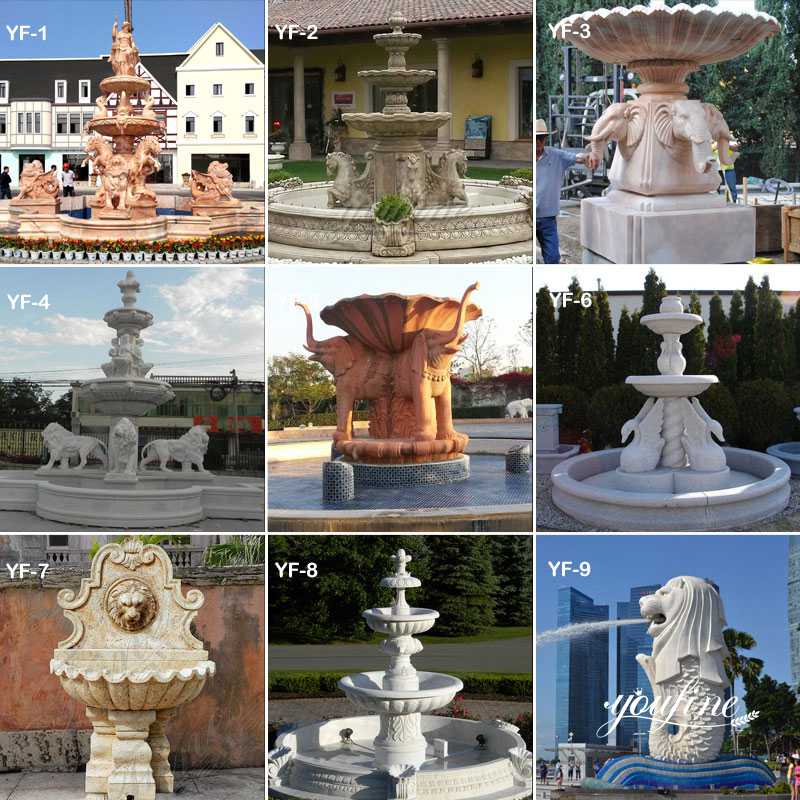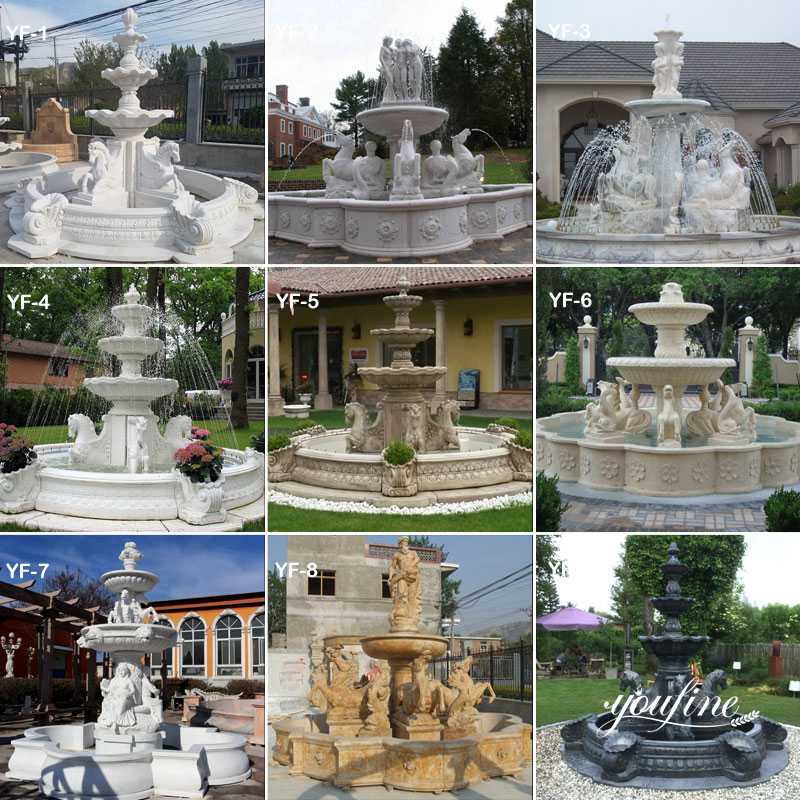 Advantages of YouFine Factory
Our factory manufactures and exports marble fountains all year round. So we have enough experience. First of all, each of our fountains would be tested before delivery to ensure that the function of the fountain could be used normally. It is worth mentioning that the hoses we use to test would be given directly to our customers. Secondly, in order to ensure that customers could install the fountain correctly, we would also provide customers with corresponding installation instructions.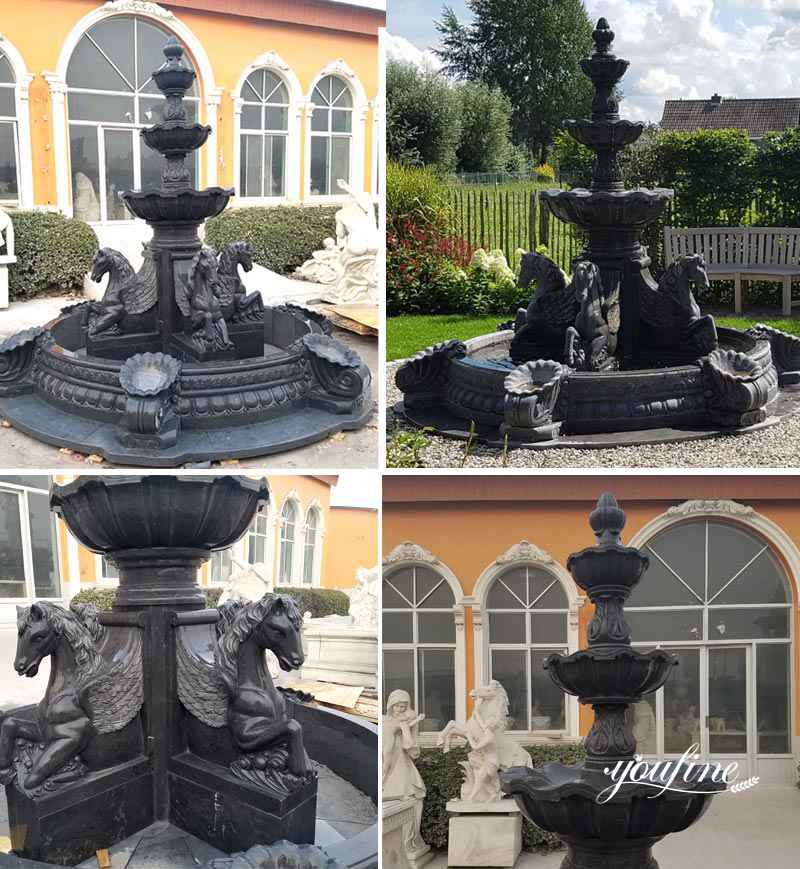 If you are interested in this Pegasus fountain, please contact us for more details, we are always ready to serve you.