Marble Horse Water Fountain Details
This marble horse fountain is the best-selling model in our factory, and many customers buy this marble fountain to put in their gardens and yards as decoration. This is a typical two-tier fountain, the edges of both bowls of the fountain are carved into a curved wave shape, which could add more beauty when flowing water. The most special thing is that there are four vivid and realistic horse sculptures carved around the first pillar of the fountain. If you are interested, please feel free to contact us.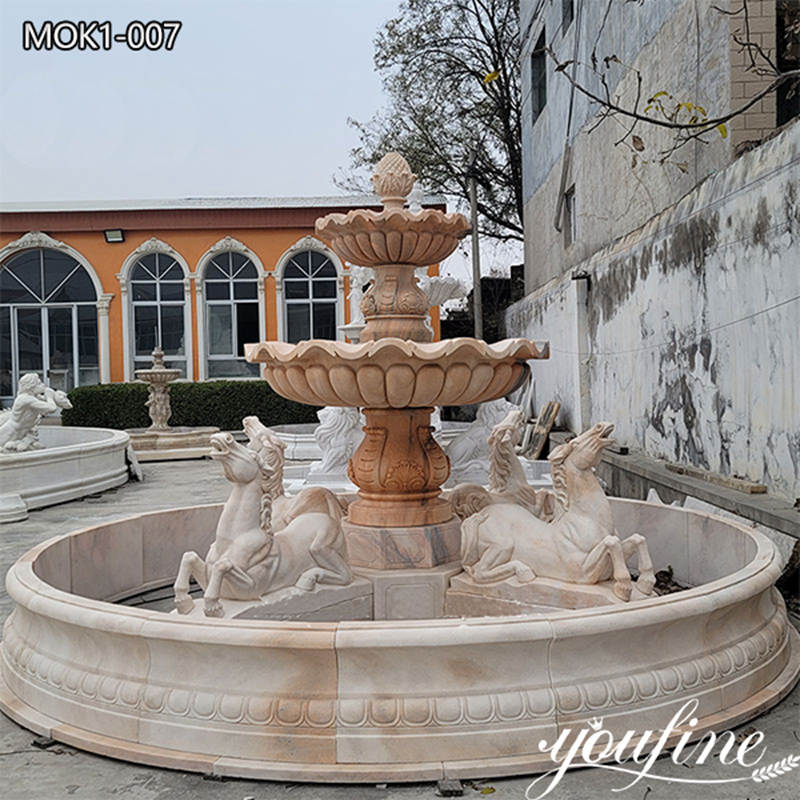 Rich Marble Material
YouFine has its quarry, so we have abundant marble resources. You could choose the right marble material according to your preference, we also have a variety of yellow, white, black, and various materials of marble materials. In addition, we have a stock of precious marble materials, if you have a need, please contact us to order. Our marble fountain has a high collector's value.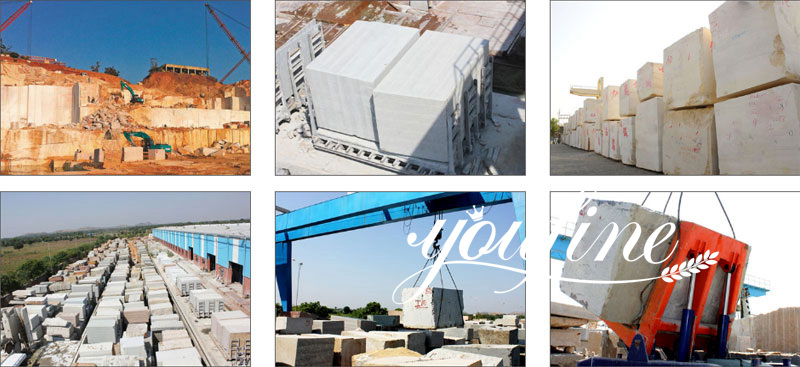 Strict Packaging Measures
YouFine factory has nearly 40 years of experience in exporting sculptures. Our marble fountains have high artistic value, so special attention needs to be paid to the packaging during transportation. On the one hand, we wrap the sculptures in multiple layers with a thick sponge and plastic foam. On the other hand, the wooden boxes we use to transport the sculptures are of standard 3cm thickness. This could effectively protect the sculpture in transportation. In short, choosing YouFine is choosing a guarantee.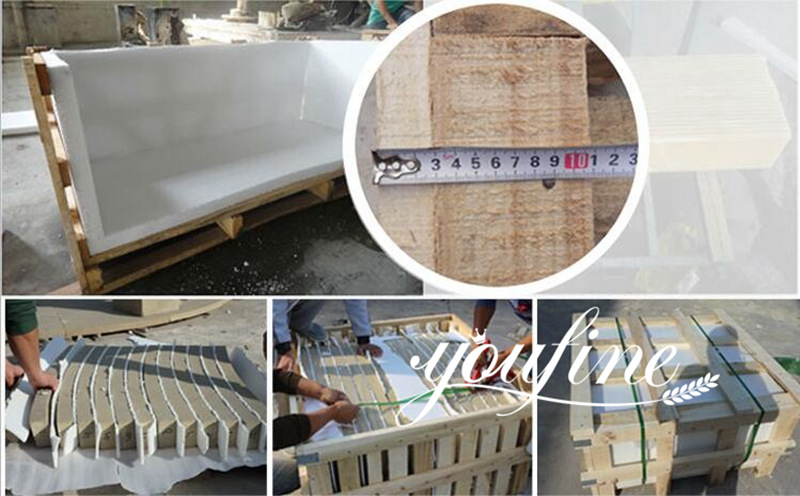 More Choices for Marble Fountains
YouFine specializes in exporting marble sculptures to various countries and regions around the world. Our marble fountains are well received by our customers, and we have a wide range of sculptures for customers to choose from. Besides this marble horse fountain in sunset red, we also have black, white, and other marble horse fountains. More, our factory has a marble figure sculpture fountain, tiered fountain, wall fountain, and water spinning ball fountain for customers to choose from. Our aim is that we want every customer to be satisfied with the sculptures they buy from YouFine.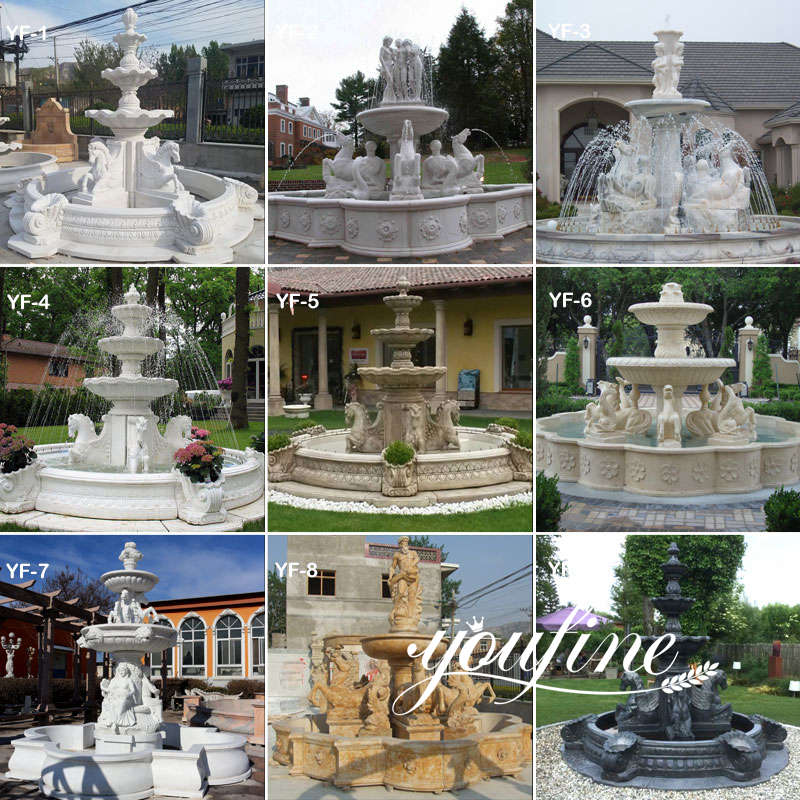 YouFine is a strong sculpture supplier, we could provide you with comprehensive services and high-quality marble sculptures. Please inquire for more details if you need them.