Details of Marble Water Fountain
This marble water fountain for sale is carved from high-quality marble, and our factory top masters are highly skilled in carving. The structure of this marble fountain is very simple, we see it has two layers of bowls in the shape of waves and a large diameter pool. Moreover, the fountain is carved with many beautiful carvings, which adds more beauty to the fountain. This fountain sculpture is very suitable for the garden or yard as a landscape.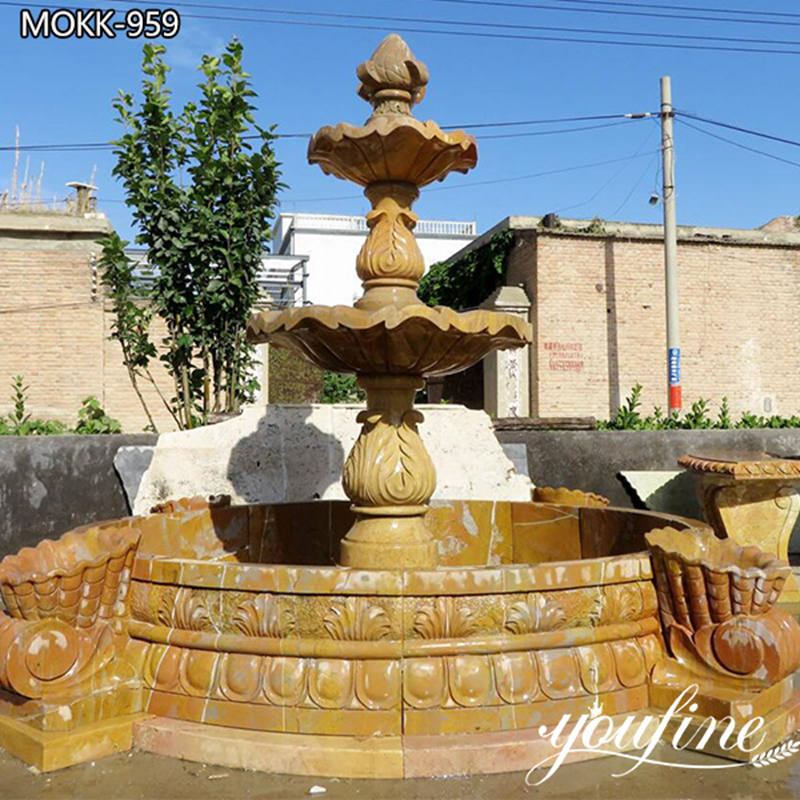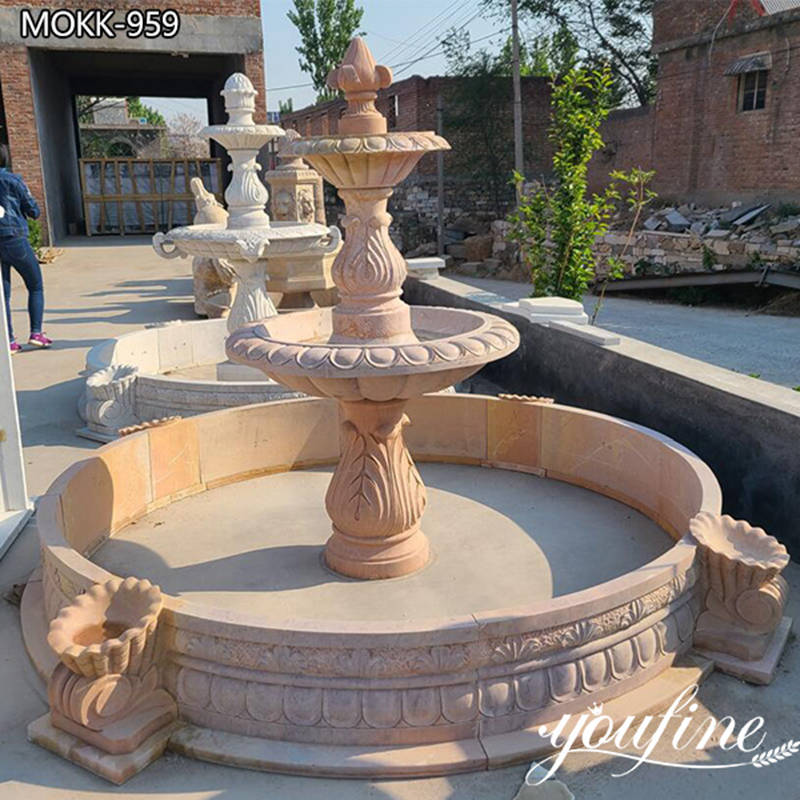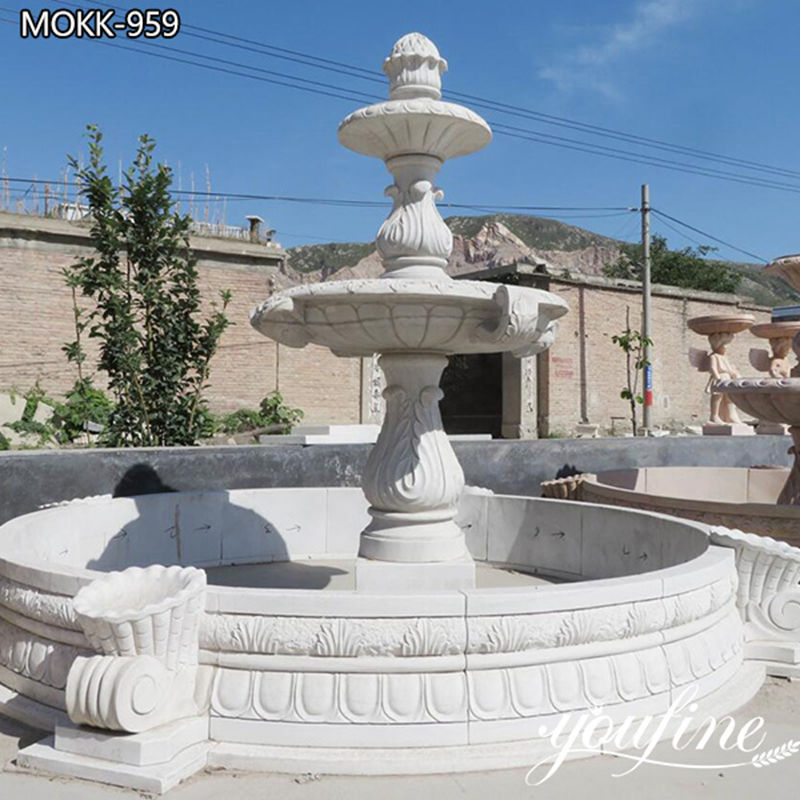 Adequate Marble Material
YouFine has its quarry and almost all the stones are stocked in our factory. Besides the common white marble, our factory could also provide yellow marble, black marble, red marble, and other high-quality marble stones. As a result, our marble fountain is colorful and gets many customers likes. It is worth mentioning that our factory has a batch of rare stones, if you need them, please contact us to order.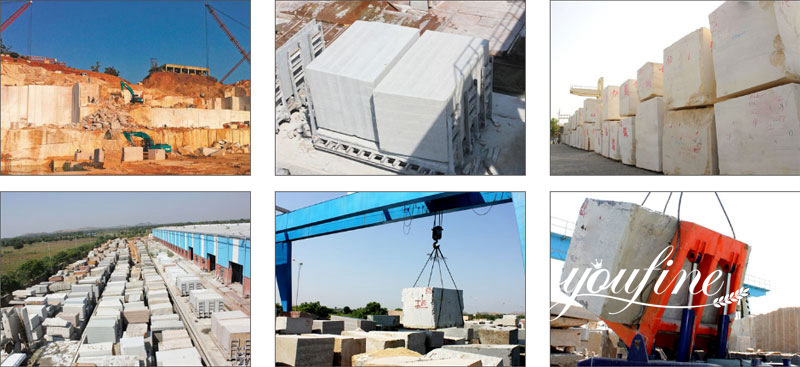 Professional Carving Artist
The carving artists in the YouFine factory have more than ten years of experience, and they are all experts in the industry when it comes to marble carving. Most of the top masters come from Quyang, the hometown of sculpture in China. Therefore, these artists have inherited the excellent Chinese marble carving craftsmanship, and the marble sculptures carved by them are very exquisite and have high collection value. It is worth mentioning that every year, people from all over the world come to ask for their advice and learn from them.

More Options for Marble Water Fountain
Our factory is a supplier with 40 years of experience in exporting sculptures, and our marble fountains have been exported to various countries and regions in the world. Most importantly, we have a wide range of marble fountain shapes to choose from. In addition to this yellow marble two-tier fountain, we also sell marble horse fountains, figure sculpture fountains, wall fountains, and other exquisite fountains. Whatever marble fountain you need, YouFine could make it for you.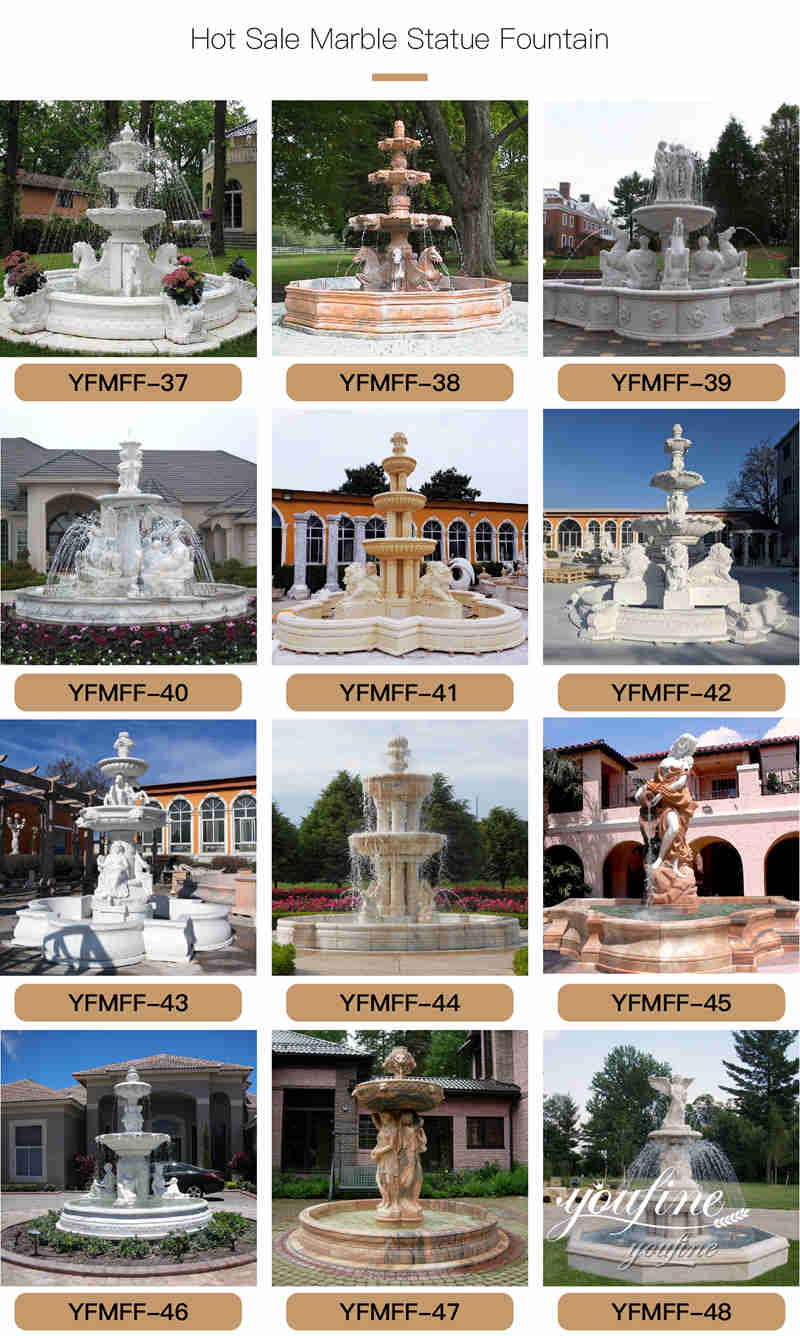 YouFine is an experienced factory, and we have a professional team ready to serve you. If you have a fountain you like please feel free to contact us for consultation.