Details of Marble Horse Fountain
This marble horse fountain was carefully carved by top artists in our factory. Its shape is also a classic horse fountain, it is worth mentioning that this is our factory's original design work, our factory artists were personally involved in the design of this horse fountain, and it has received wide recognition and imitation in the industry. Many customers like this marble horse fountain because the horse sculpture has a good symbolic meaning and is very suitable for the decoration of the fountain. In addition, the color of this marble fountain is very beautiful, carved from natural beige marble, which has a great collector's value.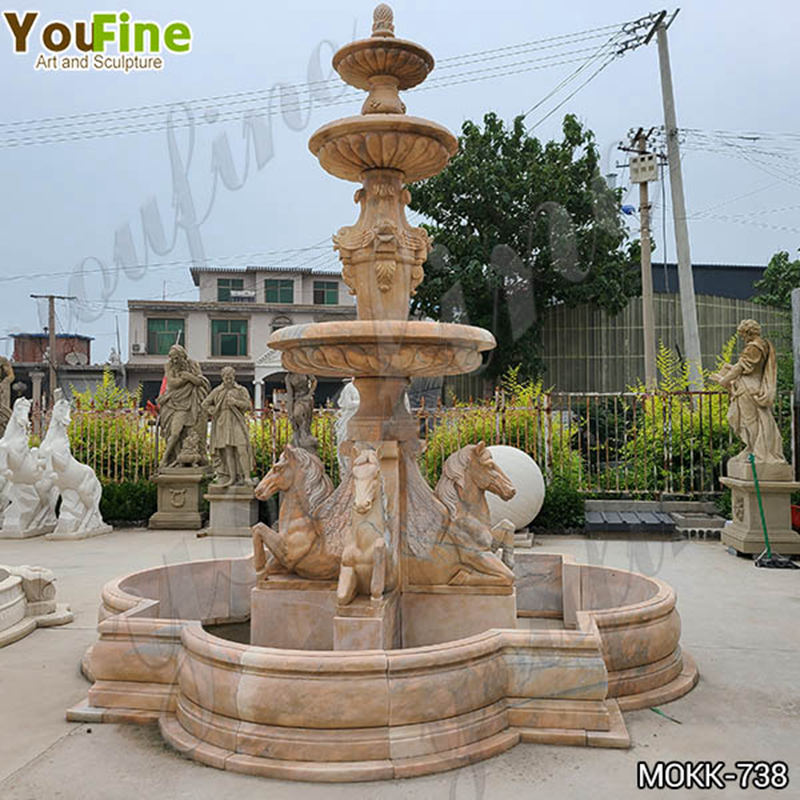 Top Carving Artists
The marble fountain in our factory is hand-carved by professional marble carving artists. The most remarkable feature of this marble fountain is the horse sculpture carved around it. Our top artists come from Quyang, the home of sculpture in China, they are very good at making marble sculptures and are very experienced in making marble sculptures. These horse sculptures are done by our top masters who are the best at animal sculpture, and they look very vivid and realistic. In addition, the fountain is also carved with rich carvings and fine sculptures as decoration, making this fountain look very exquisite.

Strict Safety and Security Measures
YouFine is a marble sculpture supplier with decades of experience, and the sculptures we make rank among the top in the industry. What's more, our export experience is also very rich. Many customers are concerned about the safety of sculptures purchased overseas. We have a professional QC team responsible for the packaging of the sculptures. Firstly, we wrap thick sponge and plastic foam around the outside of the sculpture. Secondly, we pack the sculptures in 3cm thick wooden boxes. Such packaging measures could ensure the safety of the sculpture in transportation. What's more, if you have any problems after receiving the goods, please feel free to contact our after-sales team and we would solve the problem for you throughout.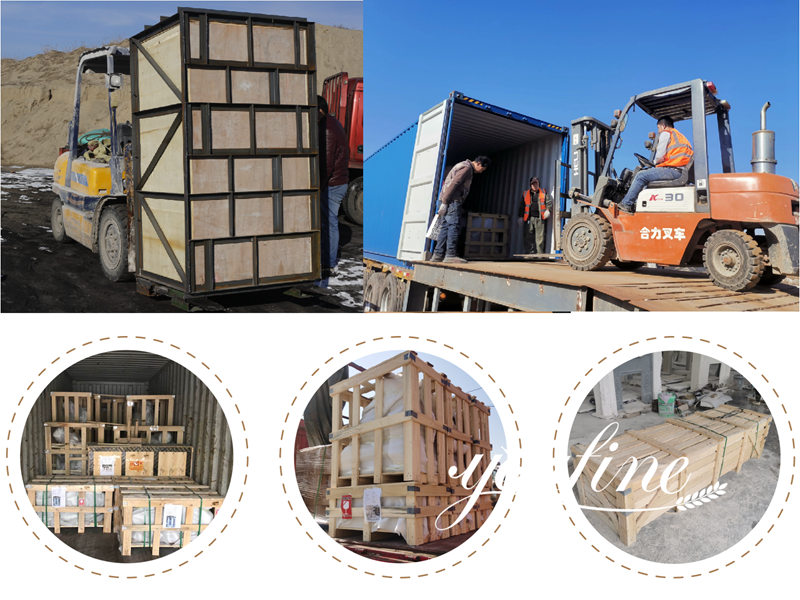 Customized Services for Marble Water Fountains
Our factory always supports full customization services and strives to provide all support for our customers. On the one hand, our team is at your service throughout the entire process, and we are very good at providing customers with a variety of design options to help them purchase their favorite sculpture at the most reasonable price. On the other hand, our sculptures support customization in terms of color, material, shape, and size. Take this horse fountain, for example, our factory has customized marble fountains in many colors for customers, including black marble horse fountain, white marble horse fountain, etc. In short, our team would turn your wishes into reality.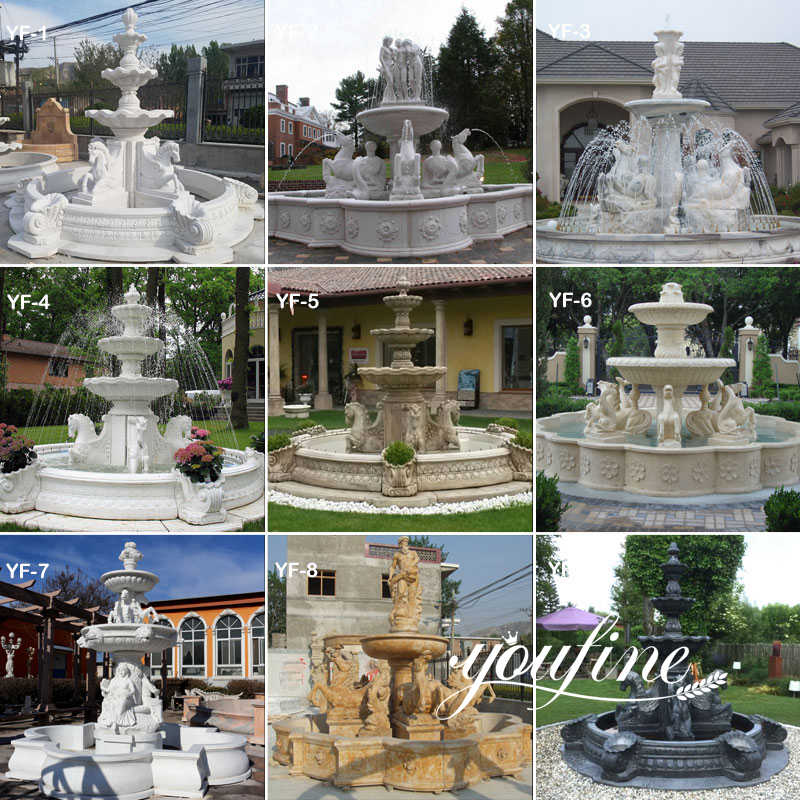 YouFine could provide both high-quality marble fountains and excellent service to our customers. We believe you could find the marble sculpture you want at YouFine, if you need it, please feel free to contact us.