Details of Marble Fountain
This marble fountain with cherub sculpture for sale is hand-carved by top artists in our factory. The pool size of this fountain is large, but you could also customize the size of the fountain according to your needs. The style of this fountain is relatively simple and generous, it only consists of a layer of the bowl and the angel sculpture on top. This small angel sculpture has a pair of small wings, the figure is also carved very realistic, we could also see his face with a happy smile. The angel's phone also grabbed a big fish, which is also the design and creativity of our artists. This sculpture is made of Emi yellow marble, the color is very beautiful and very suitable for the garden as decoration.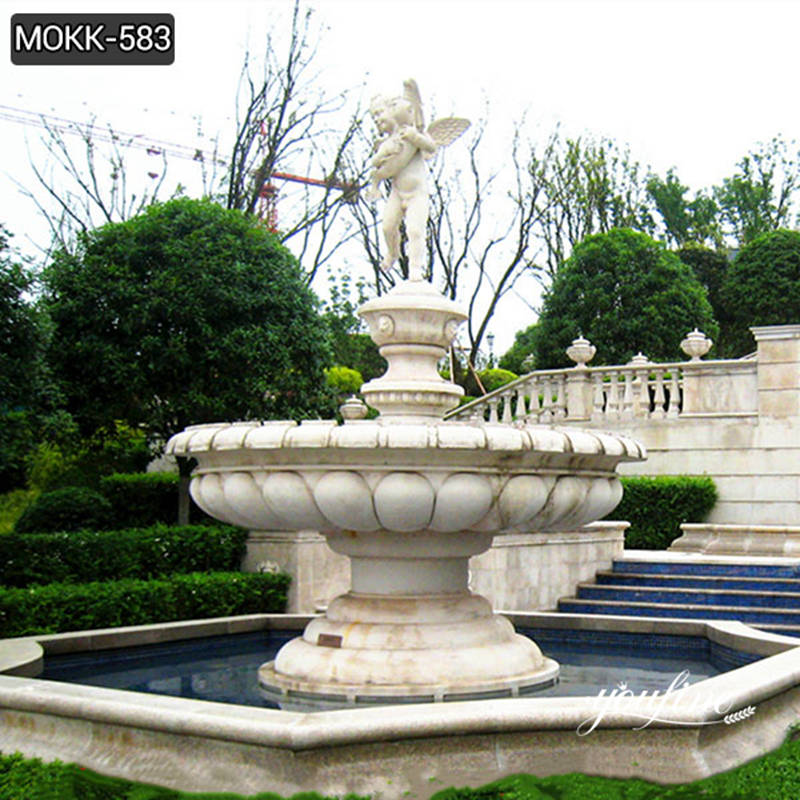 Rich Marble Material
YouFine is a strong supplier of marble sculpture. Our factory has its quarry, so we could provide a wide range of stones for the production of marble fountains. Besides the yellow marble fountain, we also have a lot of white marble, as well as a black marble fountain which is very popular recently. In addition, our marble materials are of high quality, and our factory uses only the best marble materials to make fountains and other sculptures.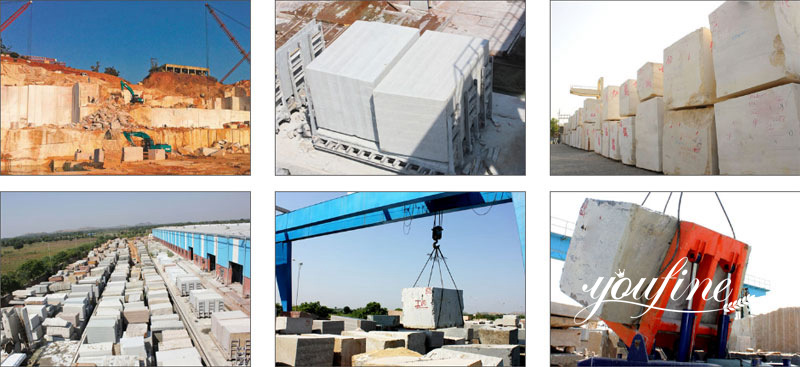 Professional Carving Craftsmanship
This marble fountain with figure sculpture is made by the factory's most professional figure sculpture artists. Most of these artists come from Quyang, the home of sculpture in China, a place that has been very good at marble carving since ancient China. The top masters of our factory have inherited the sculpting skills of our ancestors and are very experienced in marble carving. These artists also inherit the Chinese artisan spirit and are very dedicated to marble carving, making each marble sculpture very exquisite.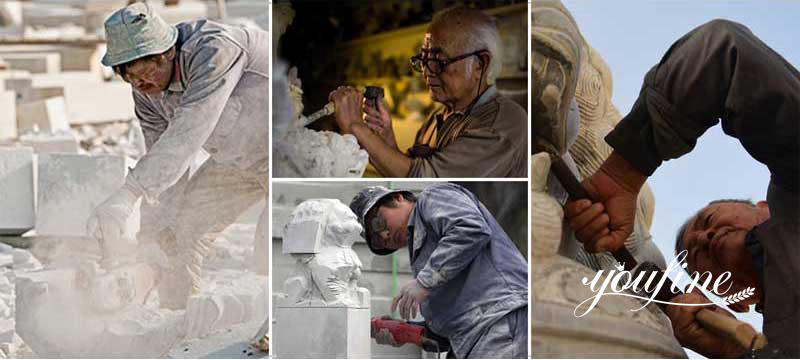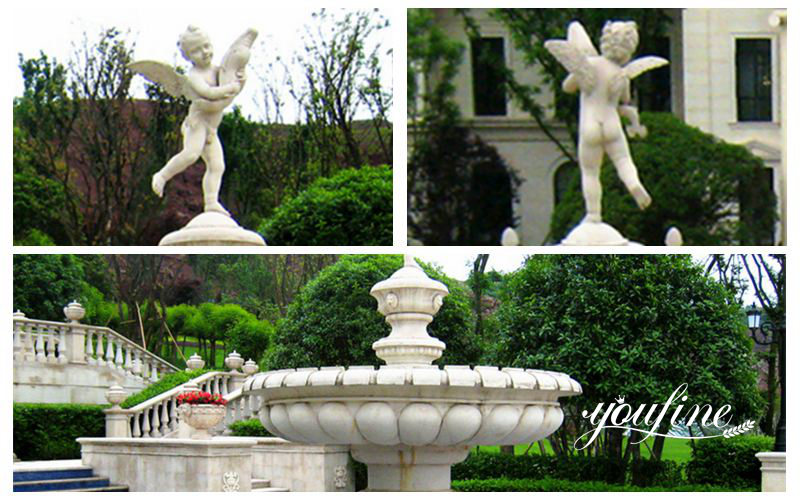 Customized Service
One of the biggest advantages of our factory is that we provide comprehensive customization service for our customers. First of all, our sculptures could be customized in terms of size, color, shape, and material. Our professional designers could provide you with the perfect design effect you want. Secondly, if you are not sure what type of sculpture you like, we could provide you with many kinds of design drawings and videos. We believe there is always a sculpture that suits you.
YouFine is an excellent marble sculpture supplier, besides strictly controlling the quality of the sculpture, we always provide the most comprehensive service for our customers. Please feel free to contact us for details, we are always ready to serve you.