Details of Marble Water Fountain
This large marble fountain is a beautiful fountain with sculptures. First, it is a large two-tier fountain, the fountain pool is placed several marble flying lions. Second, the first pillar of the fountain is surrounded by a circle of sculptures of people and horses. Fountain of the second pillar around the carving of several fish, and finally, at the top of the sculpture there is a sculpture of a figure of the god of the sea, his hand grasping a harpoon and a fish. This fountain looks very spectacular, each sculpture is very beautifully carved. If you want to have a luxury fountain, this is a good choice.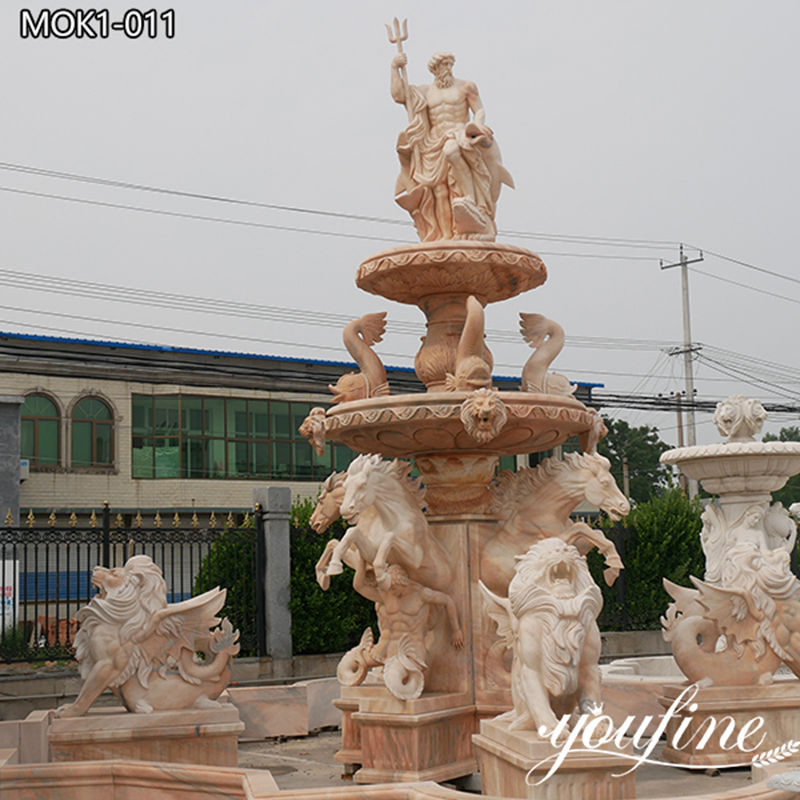 Top Sculpture Artist
Our top artists carved a variety of animal and human sculptures to decorate this fountain, the overall look is very luxurious. Our factory is very good at making marble sculptures, this marble fountain carving has rich marble sculptures, including marble lion sculpture, marble horse sculpture, marble figure sculpture, and so on. Our factory has professional boulder carving artists who come from Quyang, the hometown of sculpture in China, and inherited the professional marble carving technology of Quyang. The marble sculptures carved by our top masters have been widely praised by our customers.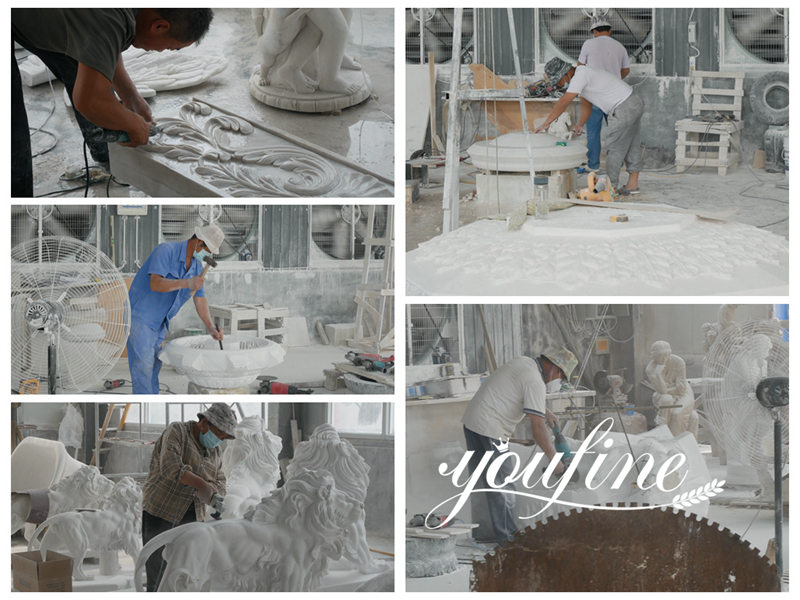 Strong Package
YouFine is an experienced supplier of marble fountains, usually, our marble fountains are exported to various regions and countries in the world. We have nearly 40 years of experience in exporting marble sculptures, so we take the packaging and shipping of sculptures very seriously. We wrap the sculpture with the thick sponge and plastic foam and pack it in 3cm thick wooden box. So you don't need to worry about the damage to the sculpture caused by long-distance transportation.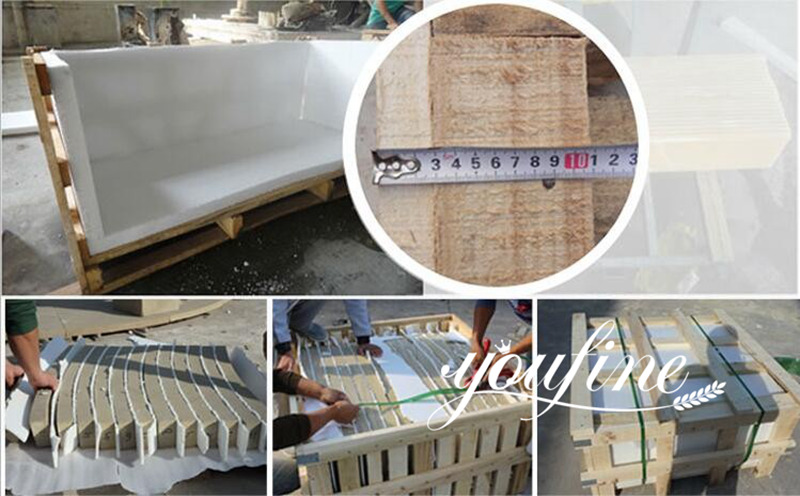 More Choices for Marble Fountains
Our factory has produced and exported countless marble fountains and could provide you with a wide range of choices. You could choose the material, color, size, or shape of the fountain, and we could design and produce all the styles you like. What's more, we have tiered fountains, fountains with sculptures, wall fountains, water spinning ball fountains, etc. You could choose the right marble fountain according to your preference and placement site. If you want to know more about the styles of marble fountains, please contact us for consultation.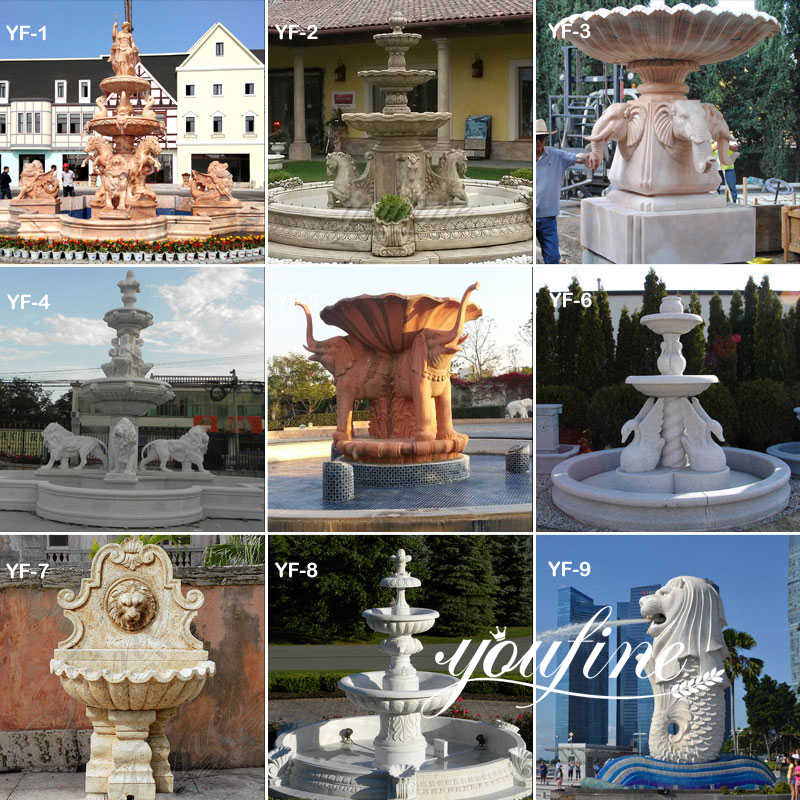 YouFine's marble fountain has been widely praised by customers, please feel free to contact us for more information.